Email marketing is a great career to start if you want to make money while traveling. In this article, I'll highlight why email marketing is a great skill to pick up and how it can be used anywhere in the world.
Key Takeaways
Email marketing is a versatile skill for remote work.
It offers flexibility, making it suitable for freelancers.
Building rapport with clients is essential for success.
Effective subject lines and content drive open rates.
Automation can streamline campaigns and save time.
Constant learning keeps you ahead in email marketing.
Email Marketing Is A Effective Way To Reach Customers
Email marketing is one of the most effective ways to market your business because it's cheap, easy to use, and measurable. Plus it feels personal, making your customers feel more connected to you and your brand.
The best part? You can do it from anywhere! By combining your email marketing strategy with a variety of digital nomad-friendly tools, you'll be able to create content and reach out to customers without being physically in the same location as them.
Crafting compelling content is the cornerstone of successful email marketing. Learn valuable strategies for engaging your audience in our guide on writing successful freelance email marketing campaigns.
Email Is A Great Way To Stay In Touch With Customers
Even if you're traveling the world, you can still stay in touch with customers (and even acquire new ones) via targeted email campaigns. A business that invests in email marketing is investing in keeping its connections with customers strong and personal. 
And ultimately, a business that stays connected to its customers will be a more successful one. Email marketing is also a great way to send out deals and promotions something your customers will be sure to appreciate!
It's Easy To Split Test Or A/B Test Emails
Split testing (also known as A/B testing) is one of the main reasons why email marketing is a skill that can be learned and excelled at by anyone. It's just a fancy way of saying that you're sending two different versions of the same email to different audience segments, so you can see which version performs better. With split testing, you can test everything from subject lines, content, graphics, calls to action, and more.
It's Relatively Cheap To Build An Email List
One of the amazing things about email marketing is that it's fairly cheap to start. While there are costs involved with building an email list, it's cheaper than other forms of marketing. Plus, unlike a lot of the other forms of digital marketing, you can start getting results right away if you know what you're doing. 
n this section, we'll explore some time-tested tactics for quickly growing your email list. When someone visits your website or social media account and subscribes to your newsletter, they give their permission for you to contact them via email about topics related to your business or brand. 
Email marketing is focused on how to use this resource (your email subscribers) as effectively as possible to grow your business and generate revenue from it. This style of marketing has been around since the dawn of the internet so why should anyone care about it today?. The answer is simple: email marketing still works better than any other form of digital marketing. 
Think about it: if your friend told you about something cool, would you rather go visit their website and read all about how cool it was? Or would you rather have them send an email directly into your inbox with a link directly to what they were talking about? I'm guessing most people would prefer the latter option it's faster and easier.
As a freelance writer, enhancing your marketing skills is essential. Explore our guide featuring 11 expert email marketing tips tailored specifically for writers to maximize your outreach and impact.
Segmenting Your List Can Help You Have Better Open Rates And Click-Through Rates
Segmenting your list is the process of dividing up subscribers based on different characteristics, such as demographics and how they found out about your email list. To do this, you'll need a customer relationship management (CRM) tool that allows you to create custom fields for your contacts. 
These tools will also allow you to see which segments are opening emails or clicking through to products so that you can see which segmentation strategies work best. Some reasons why segmenting is valuable:
It makes it easier for people to find something relevant in your marketing emails. If someone only wants information about new products, there's no reason for them to get all the emails about upcoming events or blog posts. This will make them more likely to open the email and take action on what's inside it.
It helps with reporting, because you can see how different segments respond to the same campaigns, then personalize future messages accordingly
You Can Automate Campaigns So They're Sent Out Whenever You Want
Email marketing is all about taking advantage of your resources and working smarter, not harder. With email marketing software, you can automate parts of your campaigns so they're sent out automatically when you trigger them by taking specific actions. 
You can set up a welcome series for new subscribers who sign up for your newsletter, or an automated birthday email that'll be sent to subscribers on their birthdays. You can also use automation to send emails at regular intervals every week if that's how often you publish content, or twice a month if that's the schedule you prefer. 
Automating emails can save time and energy while still engaging with people who have expressed interest in what your business has to offer.
Diversifying your income streams is key in the freelance world. Discover 13 lucrative ways to make money as a freelance email marketer, ensuring a stable and thriving career.
Personalization Works Wonders On Email Campaigns
The first name of your subscriber is one of the easiest things to personalize and also one of the most effective ways to connect with subscribers. Include it in the subject line and/or body of the email.
Create content that is relevant to each subscriber's needs, interests, or behavior. Sending relevant content will keep you top-of-mind, boost engagement rates, and increase conversions.
Consider segmenting your list based on how they react to different types of emails image-heavy emails vs text-heavy emails, for example–and send differently designed emails tailored to each group's preferences (e.g., more image-heavy emails vs text-heavy emails).
Emails Are Easy To Track And Measure
It's incredibly easy to track and measure the results of your email efforts. Email is one of the most effective ways to stay in touch with your prospects and customers, no matter where you're working from. So what can you track? You can see which links are getting clicked on, which emails are getting opened (and how often), who is unsubscribing from your newsletter, etc.
Think about it: if you had a brick-and-mortar shop, do you think it would be easy for you to keep track of how many people walk in and out every day? How many people looked at a certain item but didn't buy it? Or which clothing rack was the most popular?. Email lets us do all of this and more from anywhere in the world.
As a freelancer, email marketing can be a game-changer for your success. Discover the keys to effective communication and client engagement by exploring our insights on doing email marketing right as a freelancer. Elevate your freelancing journey with strategic email campaigns.
Email Marketing Is A Great Way To Drive Traffic To Your Website 
It's much easier to get new clients if people in your industry know who you are and have heard of your company. The more people who visit your website, the more chances you have of getting noticed by others who can help take your business to the next level. Email marketing is a great way to drive traffic to your website and get noticed by people in your industry.
By sending out targeted, relevant emails, you can build loyalty among existing customers while also driving new visitors to your site. Email can be a powerful tool for getting exposure for both yourself and your business.
Don't Drive Yourself Crazy Trying To Craft The Perfect Email
You don't have to have a huge list of subscribers to get results from email marketing. Ramit Sethi said in his Ultimate Guide to Making Money that he built a $4.8 million business with just an email list of 9,000 people. 
Focus on the value you're providing to your readers. If you can provide value to your reader and help them achieve their goals, they'll buy what you're selling and keep coming back for more.
Email is a great way to keep in touch with customers and send them relevant information that keeps them interested in your brand and products. Newsletters are also a valuable way of building relationships with current customers while also attracting new ones. You can use email marketing to build a community around your brand by connecting with other people who share similar interests or goals as those you serve through your products or services.
Building a thriving freelance career requires careful planning. Dive into our guide on building a freelance email marketing business to gather insights, strategies, and steps to establish a successful venture.
Final Thoughts 
You can learn the basics for free, you don't need to leave your current job, and it's a skill that will be useful in most freelance careers.
Set up a Gmail account, start collecting emails through Google Forms or Typeform, create an email list with Mailchimp, create a welcome email, send periodic emails with images and links to your latest blog posts, and stay in touch with subscribers who are interested in what you're doing while you build your portfolio of work.
Email marketing is an essential skill that any freelancer can learn while they're on the job or while they're working another full-time job. It takes only a few hours of work each week and it has the potential to pay off big-time when you're ready to leap into self-employment.
Further Reading
Email Marketing Skills: A Comprehensive Guide Short Description: Enhance your email marketing skills with this comprehensive guide, covering key strategies and techniques to boost your campaigns' effectiveness.
23 Reasons Why Working in Email Marketing is Rewarding Short Description: Explore the numerous rewarding aspects of a career in email marketing through 23 compelling reasons that highlight the industry's potential.
Develop Essential Email Marketing Skills Short Description: Discover and develop the essential skills required for successful email marketing campaigns with insights from this informative blog post.
People Also Ask
What Is The Best Way To Use Email Effectively For Marketing?
Now that you know what you want to achieve, it's time to think about how you can make that happen. Before we get into the actual execution of your email marketing campaign, let's start with some foundational steps:
Set up your customer relationship management (CRM) platform so you can organize and segment subscribers easily
Create unique opt-in content that incentivizes people to sign up for your email list
Develop a professional welcome sequence for new subscribers
Start an Instagram account or other social media page for your brand so you have an easy way to share content from your website and promote emails on social medi
Create an editorial calendar or content strategy for sharing relevant articles and helpful information about topics in which you specialize (use Google Trends or BuzzSumo to see what kinds of articles are popular across different industries)
How Do I Write A Good Email?
The best emails are short, concise, and direct. Start with the most important point and then elaborate on that point as needed. You should be able to convey the most important information in 3-5 sentences if at all possible.
What Is Email Marketing?
Email marketing is the practice of sending emails to prospects and customers to sell services or products. It's mostly used by businesses who have an online presence, but it can be used offline as well. Email marketing is often used when a company wants to inform a customer about sales, make announcements (or even build anticipation), or communicate on a personal level.
What Are The Benefits Of Email Marketing?
Some advantages of email marketing include: It's easy to get started, you can track your analytics, and it increases revenue. And since everyone has an email address (and uses them regularly), you don't need much setup or infrastructure to start communicating with your customers and clients via email. 
This medium also allows you to easily track how much engagement your message has received through metrics like open rates, click-through rates, unsubscribe rates, and more which lets you see what works and what doesn't so that you can improve for next time. Finally, you're also likely to increase your revenue just as a result of getting more people into your pipeline!
What's The Difference Between Email Marketing And Regular Marketing?
Email marketing is a type of direct digital marketing that helps you connect with customers by sending them emails, texts, or other messages. It's one of the most effective ways to build relationships with your customers and get them to buy from you again. 
Unlike traditional marketing methods like TV ads, billboards, and print ads, email marketing doesn't require any special equipment or materials you can do email marketing from anywhere!
How Does Email Marketing Work?
It's pretty simple! You create an email newsletter or send out an ad via email to your list of customers (or potential customers). Then they open it up on their phone or computer, read through it, and click on any links or buttons within the message. 
If they click on one of those links (for example, if they want more information about something), then they are taken to another page where they can purchase something from you or sign up for whatever offer your message contained (like a free trial).
How Do I Get Started?
The first step is deciding what you want your campaign to look like and what kind of messages you want to send out. Then, you'll need a list of potential subscribers these could be people who have already purchased from you or people who have expressed interest in what you're offering by signing up for a discount code or giveaway. 
Once those are taken care of, all that's left is choosing the right email service provider (ESP) for your needs and getting started!
What Kind Of Response Rate Can I Expect?
This depends on how good your email looks (the subject line), how much effort you put into it (the body), and how many people are on your list (the audience). A good rule of thumb is that 0% of people will respond positively when first getting an email from someone new (unless they already know who sent it). Some people may take time before responding positively after hearing from someone several times.
How Do I Use Email Marketing?
You don't have to be an expert at email marketing to make it work for your business. There are many tools available that will help you create beautiful emails and send them out to your customers at the right time. It's easy to track how well each email performs so if you send one out and it doesn't get any clicks or opens, then it's time to try something new!
Why Should I Use Email Marketing?
Email is one of the most effective ways to connect with potential customers and clients, and it's also one of the most cost-effective ways for businesses to market their products and services. If you're looking for a way to grow your business without spending a lot of money, email marketing could be just what you need! 
How Much Does Email Marketing Cost?
It depends on how much time you spend on it and how many people are involved in creating the content for it but on average, email marketing costs less than $1 per email sent (when done correctly). If you do want more information before deciding whether or not this is the right tool for your business.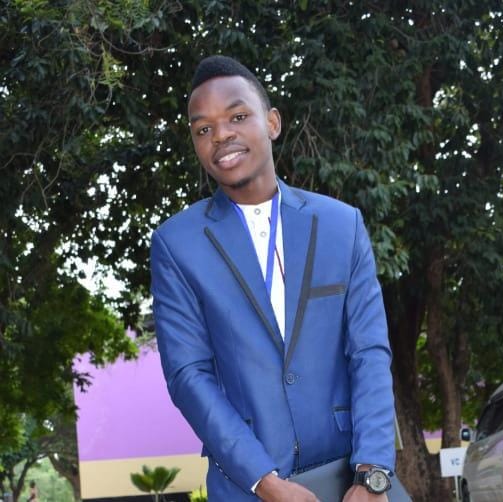 I am a content writer, and I love what I do! Writing makes me feel like the words are flowing through my fingers, and then onto the keyboard, like magic. My experience as a writer has taught me that writing makes me feel good, as well as helps others to feel better too!