Have you ever wondered why is it that a company can be selling something good but still fail? Is it because the product is bad or is it because of the way they are reaching their customers?
Sometimes, even if your business has nice products or services but if you do not know how to market properly, then your business will hit rock bottom. That is why in this article we will talk about email marketing and how email marketing can make or break a business set-up. 
To fully understand how email marketing works let us first define what it is. According to an article from Mailbird, "email marketing involves sending commercial messages to audiences via email." 
Email marketing is a powerful way to connect with your customers and build a loyal following. An email marketing strategy can help you stay in touch with your customer base, expanding their awareness of your brand, while also generating sales and leads. 
Here are some of the ways email marketing can make a business set-up stand out from the clutter:
Takeaways
Email marketing holds immense potential to either propel a business to success or hinder its growth.
Crafting effective email campaigns is crucial for establishing a strong online presence and engaging with customers.
Building rapport and trust through well-designed emails can lead to increased brand loyalty and customer retention.
Neglecting email marketing can result in missed opportunities to reach potential customers and maintain relationships.
Businesses must leverage segmentation, personalization, and analytics to optimize the impact of their email marketing efforts.
1. Treat Emails As Conversations
Through emails, you can start a conversation with your customer. The more you make the email feel like a conversation the more interested the customer will be in the email.
If you include any links in your emails, ensure they open up in a new window. They shouldn't direct them away from your website when they click on it. This way, they still have access to their inbox and can also move on to another website if they want to see other stuff.
The journey of successful email marketing involves using the right strategies and tools. Discover some of the industry's best practices and resources in our guide to The Best Tips and Tools for Email Marketing, helping you enhance your email campaigns.
2. Design Your Message For Mobile Reading
Mobile readership is growing in the world of email marketing. If you make sure that your message is clear and direct, you will leave a better impression on your audience. If you are going for a more elaborate design, you should do it with mobile users in mind. Make sure that your text is readable and the hyperlinks are clickable even when viewed from smaller screens.
3. Segment Your Audience Into Different Lists
If you have a large email list, then your subscribers will likely be from different backgrounds with different needs. For example, some may be bloggers, while some may be writers who want to build their writing business. Some may also be e-commerce store owners and others might want to learn more about SEO and improve their digital marketing. 
Once you have identified the type of audience segments you have on your email list, it's time to create separate email lists for each segment. This helps you send targeted emails specific to the needs of your subscribers. 
For example, if you are sending an email announcing a free blogger training session for newbie bloggers, then you'll only need to send this email to those who are interested in learning about blogging and not those who are interested in growing their businesses as writers or want to improve their digital marketing strategies that are where segmenting comes into play!
Email marketing stands apart from traditional approaches, offering unique advantages. Learn how email marketing differs and find out why it's a crucial strategy in today's digital landscape by reading Email Marketing: How It's Different from Traditional Marketing.
4. Keep A Clean List Of Subscribers
While it might be tempting to send emails to the whole world and his wife, this is a bad idea. You see, email clients like Outlook or Gmail have spam filters that can detect spammy emails and will automatically send them straight to junk. 
This means your carefully crafted email may never even reach its intended recipient. To avoid this, you need a clean list of subscribers who have opted-in (that is, they've permitted you) to receive your emails. 
We recommend removing any inactive users from your mailing list so that these poor souls don't get bombarded with emails about your product when it isn't relevant to them anymore. Also, use tools like ZeroBounce to periodically clean up my mailing lists as necessary (and if you do this every day or so, it won't take long). If you want more than one email address on my list then simply add additional addresses separated by commas in the box below
5. Personalize The Content You Send Out
Another key that many businesses overlook is personalizing the content they send out. Personalization can help you to increase engagement and click-through rates, and build relationships with your subscribers. It also helps you improve your brand's reputation by showing that you care about them as people and not just their money.
One way to do this is by using a service like Mailchimp, which allows users to create personalized emails based on their preferences and interests. The more information you have about each recipient in advance (such as what they like or dislike) the better chance of being able to tailor an email specifically for them rather than sending the same message out en masse."
6. Don't Be Too Routine With Your Emails
The sixth and final tip is to not be too routine with your emails. You don't want to send emails at the same time every day or every other day or even every week. You also don't want to have the same subject line in every email, and you don't want to talk about the same topic in all of them either. The more variety you can offer, the better your deliverability rate will be.
Becoming a successful freelance email marketer involves mastering essential principles. Dive into our comprehensive guide, The 22 Commandments of Freelance Email Marketer, to unlock the key strategies and practices that lead to freelancing success.
7. Prepare To Deal With Spam Complaints
Now, this advice isn't to say you should ignore the negative feedback (after all, some of it can be justified), but you need to take the time to learn and improve your practices. Here are a few things you could do:
Create excellent emails that people want to open.
Know your audience and what they need from your emails.
Be consistent with when/how often you send emails so customers don't forget about you.
Most importantly, however, if someone does complain about receiving spam emails from your business, don't just ignore them! This is an opportunity for you to address the issue head-on and make sure that customer doesn't feel ignored or disrespected by your company.
8. Know When The Best Time Is To Send Out Emails
One of the most important things to know, when it comes to email marketing, is that you should send emails at the time your subscribers are likely to read them. What time is that? It depends on your audience. 
Your ideal time may be different from another company's because their audience will be different from yours. Consumer habits vary with demographics, so you must do some research about your particular audience. Here are some factors you should consider when deciding on a good time to send out emails:
The best days for sending out emails; Different studies show different results, but The Radicati Group Inc. found that Tuesdays and Thursdays have the best open rates for business-related emails.
The best times for sending out emails; Weekends are not good times to send out business-related emails; neither are early mornings or late evenings (after 8 PM). Afternoons from 1 PM-5 PM tend to have a higher open rate than other parts of the day, especially on Tuesdays and Thursdays. However, this doesn't mean that's always the case—you must look at what works for YOUR business specifically!
9. Make Sure Email Marketing Is Part Of Your Overall Marketing Strategy
Email marketing should be a part of your overall marketing strategy. You need to have a plan for the content that you're going to send out and when you're going to send it. Your email marketing campaigns are not a stand-alone strategy and need to integrate with other marketing channels. Also, remember that your email campaigns also need to integrate with sales and Customer Service.
Transitioning to a full-time income as a freelance email marketer requires dedication and insights. Learn how to achieve this goal through our guide on How to Make a Full-Time Income Freelancing as an Email Marketer, which offers valuable tips and actionable steps for freelancers.
How Email Marketing Can Break A Business Set-Up
On other hand, email marketing is a great tool, but it can break a business if not done properly. if you are new to email marketing, chances are you'll be more focused on building your email list and generating traffic than on growing your business. here are 3 ways that email marketing can break a business set-up:
1. Sending Out Emails That Are Not Relevant To Your Client Base
You need to make sure that your customers want to receive the emails you are sending. It is not a good idea to send them emails about products you know they wouldn't be interested in. It is important for your business reputation that you do not continually send out irrelevant information. 
This can damage your reputation and lead to reduced trust from your client base. Your email marketing campaigns should aim to demonstrate that you are an expert in the field, rather than simply trying to sell as many products as possible. If a customer receives irrelevant information from one of your emails, they will likely unsubscribe or complain about receiving it – neither of which is good for your business!
2. Using Email Marketing To Sell Your Product Or Services Rather Than Educate Your Clients
Your main goal with email marketing is to educate your prospects. You want to show that you have a vast amount of knowledge in your market or product and that you are an expert in the industry. You then can use this as an opportunity to tell them why they should buy what you are selling. Why your product or service is the best out there.
A common mistake some small businesses make is using their email marketing as a way to sell their products and services rather than educating their prospects. Whenever someone signs up for your newsletter, they aren't looking for sales pitches right away, they are looking for valuable information on your industry or market. When done right, this will help seal the deal when it comes time for the close!
3. Not Managing The Delivery Of Your Emails Properly
This is one of the few ways that you can maintain control over your e-mail marketing campaign. Once you have sent out a particular message, there is not much to be done about it except taking extra care in the next e-mail and being more careful with what you write.
However, there are some things that you can do to ensure that your delivery will go smoothly and without any major issues.
Make sure your email gets sent at the right time of day: Research shows that people tend to open emails when they first get into their office. The best time for sending out an email marketing campaign is before 9 am on weekdays (which means between 8:30 am and 9 am). You should also avoid sending messages on Friday afternoon since most people will be too busy thinking about the weekend to pay attention to your email.
Be aware of when your email is likely to be opened: If you want your emails to get read, then it's important for them not only to arrive when recipients are awake but also when they're in a good mood – which means avoiding peak hours such as rush hour traffic or lunchtime.
Mastering email marketing as a freelancer necessitates a solid understanding of effective techniques. Our guide, Email Marketing for Freelancers: How to Do It Right, provides freelancers with practical advice on implementing successful email marketing strategies for their businesses.
Final Thoughts 
In summary, once you have set up your email marketing strategy and tools, it's imperative to develop a solid email plan. You should clearly define your goals, set up an appropriate timeline, and create the right content for each phase of the buying cycle. 
It is also important to establish specific metrics to determine the success of each campaign which in turn will help you evaluate your overall strategies and fine-tune them where necessary. Finally, you should ensure that you protect your sender's reputation to make sure that all your hard work doesn't go down the drain due to spam issues.
Further Reading
Here are some additional resources for delving deeper into the benefits of email marketing:
HubSpot's Article on Benefits of Email Marketing Short Description: Explore this comprehensive guide from HubSpot to discover the myriad advantages of email marketing and how it can impact your business.
The Benefits of Email Marketing for Startups Short Description: For startups seeking insights into the potential of email marketing, this resource by FasterCapital provides valuable information on how it can drive growth.
Top 5 Benefits of Email Marketing for Small Businesses Short Description: Campaign Monitor's blog highlights the top five benefits that small businesses can reap through effective email marketing strategies.
People Also Ask 
What Is Email Marketing?
Email marketing is a form of direct marketing that uses electronic mail to communicate commercial or fundraising messages to an audience.
What Is The Best Email Marketing Software?
Some of the best email marketing software include MailChimp, Constant Contact, AWeber, and Drip.
What Are The Advantages Of Email Marketing?
There are many benefits of email marketing including it is easy to set up and send emails; it is cost-effective since you can send multiple emails without paying postage charges, and it allows you to target specific customers or demographics by creating separate lists for different groups.
Why Is Email Marketing Important?
Email marketing is an effective way to reach customers, especially if you want to promote a specific sales event or offer. People appreciate getting offers in their inboxes and are more likely to make a purchase when they come across an offer that's relevant specifically to them. In other words, personalized emails are more effective in converting customers than generic promotions.
What Is A Good Open Rate For Email?
It depends on the industry and type of business you're running. For example, technology companies tend to have open rates that are higher than those of construction companies (26% vs. 14%). The average open rate across all industries tends to be around 20%.
What Is The Best Time To Send An Email? 
You'll need to do some trial-and-error testing by sending your emails at different times and recording which ones get better responses from your audience. Once you have enough data points, you can determine which time works best for sending your emails depending on the kind of content you're sharing with your subscribers.
How do I personalize emails? The most effective method would be inserting the recipient's name into the beginning or end of the subject line for example, "Howdy, Bob! A new way for you to enjoy our World Famous Ribs!" This approach gives a sense of exclusivity and makes it seem as though there's something special just for that person alone.
What Is The Best Email Marketing Strategy?
The most effective email marketing strategy is to have a plan. This can be as simple or as complicated as you like. It could be that you know that you will send out your newsletters twice a month, or it could be a complete schedule of all of your emails for the next year. Either way, by having some kind of plan in place you will know exactly what content needs to be created and when.
What Is The Best Email Marketing Software?
When it comes to choosing an email marketing software, it's important not just to pick one based on what looks good and seems easy to use. Instead, choose an email marketing software based on your current needs and goals. 
For example, if you're a small business owner who wants a simple platform for sending out newsletters each week without doubt MailChimp would work superbly for this purpose (and it's free!). 
However, if you need something more advanced then Hubspot might be better suited because it offers features including automated responses when people open up their emails from specific brands which save time with manually replying to every single person who has taken action through clicking these links inside an email message body sent via HubSpot platform itself.
So there should always be consideration given towards future growth too no matter how big or small companies stay within industry sectors that require such products being offered before making decisions about how they want customers to contact them online via web forms etc…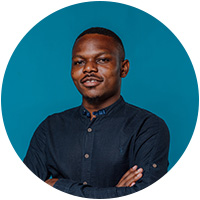 Costantine Edward is a digital marketing expert, freelance writer, and entrepreneur who helps people attain financial freedom. I've been working in marketing since I was 18 years old and have managed to build a successful career doing what I love.