Are you struggling to get results from your email campaigns? Are you bored of sending the same emails to clients and want to shake up your tactics? If you're looking for inspiration on how to spice up your email marketing, this is the article for you. 
In this post, we'll share a few of our top tips to make the most out of your freelance marketing. So sit back and relax as we take a look at some key pointers that will make sure your inbox isn't left collecting dust!
Key Takeaways
1. Craft compelling subject lines to increase email open rates.
2. Segment your email list for targeted and personalized content.
3. Use clear and compelling calls-to-action (CTAs).
4. Incorporate storytelling to engage and resonate with readers.
5. Analyze campaign data to make data-driven improvements.
6. Integrate email marketing with your content marketing efforts.
7. Provide value to your audience with valuable content.
8. Humanize your brand through authentic storytelling.
9. Optimize emails for mobile responsiveness.
10. Implement consistent branding across email campaigns.
1. Start With A Compelling Subject Line
The subject line is the first thing your readers see when they open an email. It's what makes them decide whether they want to read it or not. When it comes to writing a compelling subject line, you should think about two things: how well does the subject line communicate the content inside, and how well does it encourage people to open the email?
Enhance your freelance email marketing game with these proven strategies. Discover how to implement effective tactics that bring results in our guide on email marketing tips for freelance marketers.
2. Keep It Short And Sweet
For some reason, we're all under the impression that email marketing means writing long essays. It's quite the opposite: You want to be as short and sweet as possible (and ideally use a few emojis). 
Use bullet points and numbers to break up your content. And keep your copy under 150 words (or at least under 200 words). Not only is this a more manageable length for consumers, but there are also studies showing that emails with less than 100 words get a lot more engagement!
Don't go out of your way to be clever be clear instead. The same goes for subject lines. A lot of times people try to write witty subject lines, but it backfires because people don't know what you're talking about! Clever doesn't work; does.
3. Personalize Your Message
Any marketer worth their salt will tell you that to get your email opened, it must be personalized. If you want your recipients to open and read your emails, they must know exactly who you are. And if they aren't a fan of yours, seeing an email from you for the first time will often make them close immediately.
How can we personalize our marketing efforts? Here's how: Address the recipient by name. As cliché as this sounds, it's important. Some people won't open an email from anyone unless they know their name is at the top of the message; 
others open messages from anyone named Jeff or Mary. Why should they care when they don't even know who you are? Personalization is key! Put yourself in their shoes, and start thinking like them! Look through all of your contact lists and make a list of people commonly found there.
Now come up with catchy names for each person on this list (e.g., Mitch might become Mr. Smith). From here on out, these names will be easy to remember because now their names serve as stand-ins for "real" names when sending messages to them via email or social media channels like Facebook, Twitter, Snapchat… etc.
Attention freelance writers! Elevate your email marketing efforts using these 11 invaluable tips. Learn how to craft compelling messages and engage your audience with our insights on email marketing tips for writers.
4. Send Relevant Content, Not Just Promotions
Freelance marketers should find a balance with their emails. Promotions are fine, but it's wise to also send something that provides value, like information on a recent industry trend or an update from the company or brand you're representing. It's also good to vary the kinds of promotions you send. 
For example, instead of sending two in a row that asks people to buy something and nothing else, consider including promotions along with updates and other valuable content.
5. Only Send Emails To Subscribers Who Want Them
This is important and it can be frustrating if you're just starting but hear me out. Do you know how spammy emails annoy you? The ones that come from people or companies you've never heard of and show up in your inbox? Don't do that to people. It's bad practice, it's annoying, and it won't help you build your email list.
Instead, only send emails to the people who want them by asking them to subscribe to your list. Do this on every page of your website with an opt-in box or pop-up form (more on these later). You can even add a link at the bottom of each blog post asking readers to sign up for more content like what they just read.
That way, when you send an email to this list, everyone on it knows who you are and has agreed to receive what you have to share with them. They're more likely to open and read the emails because they trust that the information inside will be valuable. This also means they're more likely to click through and buy from any links in these emails because there's a good chance whatever product or service is being sold will benefit them as well.
6. Focus The Majority Of Your Emails On Promoting Content Instead Of Sales
Why? Because your subscribers are more likely to open and click through your content emails than they are your promotional emails. Most email clients have very good spam filters, so a message which is too promotional may end up in a subscriber's spam folder. Even though we think of promotional messages as being the ones with the highest rate of unsubscribes and spam complaints, this isn't always true.
Spam complaints can be generated by a variety of messages, including:
Messages that are all images (no text).
Messages with missing alt-text for images.
Messages with too many words written in ALL CAPS or with multiple exclamation points.
Explore diverse income opportunities in the realm of freelance email marketing. Delve into 13 proven methods to monetize your skills with our comprehensive guide on making money as an email marketer.
7. Focus Your Emails On Sharing The Content Your Subscribers Want To See
Email marketing isn't cheap. According to Campaign Monitor, the average cost per email is $0.07, and "The typical email has an ROI of 122%." If you want to get the most out of your investment in email marketing, focus on the content that your subscribers want to see.
Don't waste their time: send emails that are full of relevant, high-quality information they'll take action on or be excited about. Instead of sending a bunch of sales-y emails to people who aren't interested in buying right now, focus on sharing relevant content with them and building trust over time.
8. Write Emails That Are Conversational In Tone And Casual 
You don't want your emails to feel like an AI chatbot wrote them. Think about how you write an email to a friend or even a business partner. Of course, the tone will differ based on the situation (such as a new client or a product update, or an email promotion). But there are universal ways that you can make everything seem more human and friendly:
Don't use too many industry terms, jargon, or acronyms. Make sure every sentence flows well in context with the sentences around it. Keep your email style casual, but highly engaging and personal as if you were face-to-face with your recipient at that moment.
9. Segment Your List Based On Common Interests And Behaviors 
The more targeted the email content, the better it will perform from both a conversion and engagement perspective. With the majority of your new subscribers typically going through an introductory lifecycle phase, you can send more informative emails to inform them about your company, products, and services, as well as how they can benefit from them. 
As you go through this "knowing" phase, you can start to segment based on differences amongst subscribers, such as:
Their industry – If targeting multiple industries with your product or service offerings
Their lead status – For example, warm leads versus those that have converted or not yet converted
Their customer status – Existing customers should receive different email communications than prospects or leads
10. Provide An Easy Way For People To Unsubscribe From Your List 
Finally, make sure you provide people with a quick and easy way to unsubscribe from your list if they want. A simple link at the bottom of the email is more than enough to do the trick—but it must work.
There's no quicker way for someone to get frustrated with you than by not being able to unsubscribe from your emails. Not only does this make them likely to complain about you (and possibly mark your emails as spam), but it also means they're going to see every email you send as annoying…which is not what we want!
If you don't want people unsubscribing, don't make them pay a fee or jump through hoops to do so. This just makes you look bad and doesn't bode well for your future relationships with subscribers who unsubscribe after experiencing such an unhelpful process.
Navigate the intricate landscape of freelance email marketing by tackling common challenges head-on. Gain insights into overcoming obstacles and achieving success from our exploration of challenges in email marketing.
11. Always Follow The CAN-Spam Act Of 2003
The CAN-SPAM Act of 2003 is a law that establishes the rules for commercial email, sets requirements for commercial messages, gives recipients the right to have you stop emailing them, and spells out tough penalties for violations.
In a nutshell, it states: You can't use false or misleading header information. Your "From" and "To" and routing information including the originating domain name and email address – must be accurate and identify the person or business who initiated the message.
You must tell recipients where you're located. Your message must include your valid physical postal address. This can be your current street address, a post office box you've registered with the U.S. Postal Service, or a private mailbox you've registered with a commercial mail receiving agency established under Postal Service regulations.
You must identify that your message is an ad; however, this rule doesn't apply if all of these conditions are true: Your primary purpose for collecting recipients' email addresses is not to sell their personal information to third parties (i.e., they are existing customers).
You give recipients an opportunity to opt-out of getting emails from you in every future commercial message at no cost to them. If an unsubscribe mechanism is included in an email, it must be able to process opt-out requests for at least 30 days after it's sent. You must honor opt-out/unsubscribe requests within 10 business days. And finally…you can't help anyone else do any of these things.
12. Get Permission Before Sending Any Email Marketing Material 
The first and most important rule of email marketing is that you need a person's permission before sending any marketing material. In the United States, this law is called the CAN-SPAM Act, and it was passed in 2003 to safeguard consumers from unsolicited email messages.
You can't use false or misleading headings to try and trick recipients into opening your emails.
You have to identify yourself as the sender of said emails.
You must provide a physical address for your company in each message you send.
Every message has to contain an unsubscribe link. If a subscriber asks you to stop sending them emails, you've got 10 business days to comply with their request.
These regulations apply whether you're using paid email software like MailChimp or an in-house solution like Microsoft Outlook even if all of your subscribers have opted in to receiving email messages from you. You may also want to make sure that readers are opting into your blog updates by default rather than making them opt out it's just easier for everyone!
13. Test All New Marketing Emails With Multiple Email Clients Before You Send It Out To Your List
Use an email verification service. This can help prevent you from accidentally sending out marketing emails to addresses that have been deactivated or are invalid. Test your emails on different email clients to make sure there aren't any compatibility issues. Some of the most popular clients include Outlook, Gmail, and Apple Mail, but there are several others.
Test your emails on different browsers to ensure it looks good and loads correctly. The majority of people use Google Chrome, but don't forget about Firefox, Safari, and Internet Explorer/Edge. Test your emails on mobile devices to make sure it renders correctly for those who open your email on their phone or tablet.
Ready to establish your own freelance email marketing venture? Follow our step-by-step guide on building a freelance email marketing business and unleash your potential for lucrative opportunities.
14. Make Sure That You're Sending At Least One Email Per Month 
To get the best results, make sure that you have at least one email per month that goes out to touch base with people, either clients or prospects. If you send out a monthly newsletter, it meets this requirement. If not, send a quick email to your list. 
Nobody wants spam in their inboxes, so be sensitive about how often you're sending emails. But also keep in mind that if someone is on your email list and they haven't heard from you in a while, they may forget who the heck you are! This is especially important if you work with clients long-term like I do with my freelance design business.
My clients are always happy to see my name come up in their inboxes because it means we get to catch up for a second and maybe exchange some amusing stories or share ideas about what's going on in our respective fields. It makes us feel more like friends than just random acquaintances doing business together and it keeps me top of mind when they need any design work done in the future (or know someone else who does).
15. Consistently Develop And Deliver Valuable Content Via Email 
Consistently develop and deliver valuable content via email so people have a reason to subscribe and stay subscribed! How many times have you handed out your business card or had someone put their name and email on your sign-up sheet, only to never hear from them again? I'm always surprised when people seem to forget the sole purpose of email marketing is to engage with others by providing value. 
The more value you provide, the more likely they are to open that next email! And the more likely they are to click through so they can see what your website has in store for them. And the more likely they are to interact with that special offer or read through a piece of content that provides even more value.
It's a cycle, but it doesn't happen if you don't start somewhere. Don't be afraid to send too much content; people will unsubscribe if they aren't interested. Email marketing campaigns should be run like an editorial calendar. This means you should be planning your next few months of emails (as much as possible). You should also be regularly scheduling time for creating new content for those emails.
Final Thoughts 
Now, you have a firm grasp on how to grow your email list, write a great email campaign, and see positive results from the hours you spend crafting each message. It's time to get to work.
You know what they say: " Email marketing is the best way to build meaningful relationships with customers and clients." (Well, first of all, I just said that so you probably don't know it.) But most importantly you believe in yourself now! Give yourself a hug you deserve one.
Further Reading
Here are some additional resources for further exploration:
Integrating Email Marketing with Content Marketing Short Description: Learn how to seamlessly combine email marketing and content marketing strategies to maximize audience engagement and conversions.
Freelance Email Marketing: Tips and Strategies Short Description: Discover effective tips and strategies for freelance email marketers to boost their client acquisition and revenue generation efforts.
37 Email Marketing Tips You Can Actually Use Short Description: Explore 37 actionable email marketing tips that can enhance your campaigns, increase open rates, and drive customer engagement.
People Also Ask 
What Is The Best Format For Marketing Emails? Html Or Plain Text?
is surprising, this isn't a question of preference; it's a question of what your audience prefers. If your target market is older or less comfortable with technology, you'll want to go with plain text. However, if the people on your email list are business professionals or millennials, you'll probably have better luck with HTML.
What Is The Best Time To Send An Email Marketing Campaign?
When it comes to timing, we can't give you an exact answer without knowing more about your audience and their preferences. When do they work? When do they commute to work? These factors play a major role in determining when they're most likely to look at their phones and see/interact with your email campaigns. 
For example, if you're running an email campaign targeting artists and musicians who stay up late doing their art (thus working "off hours"), you'll probably want to avoid sending emails during regular office hours when they might be sleeping or otherwise occupied.
What Is The Best Time To Send An Email? 
It depends on your audience, but you should send emails during a time when people are checking their emails (so not 3 AM unless you're marketing to insomniacs).
How Do I Write An Email Marketing? 
You'll first want to dive into the depths of your analytics platform and learn more about how customers engage with your emails so that you can improve your targeting strategy.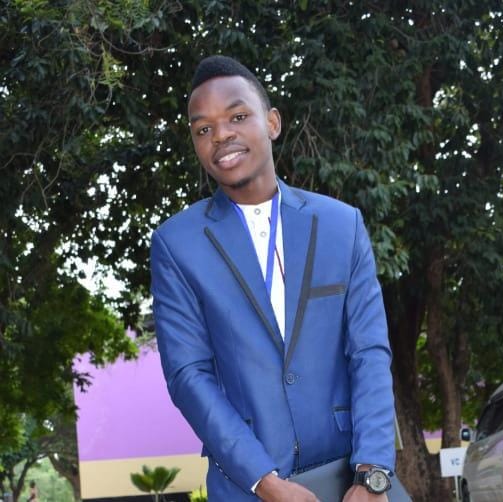 I am a content writer, and I love what I do! Writing makes me feel like the words are flowing through my fingers, and then onto the keyboard, like magic. My experience as a writer has taught me that writing makes me feel good, as well as helps others to feel better too!