If you're anything like me, you love social media. It's one of the best ways to stay in touch with people without having to see them in person, plus it makes the perfect platform for getting your opinions out there (no matter how unpopular they may be)! But maybe the thought of turning this hobby into a job has never crossed your mind until now.
Believe it or not, there are lots of people out there who have no idea how to use social media and would happily pay someone like you to help them figure it all out. And if you're already running your own Twitter account? Well then, my friend, you're practically an expert, and experts get paid!
This simple guide will walk you through the steps it takes to work as a freelance social media consultant and get paid for something you already know how to do.
Takeaways
1. Understand the basics of social media marketing.
2. Learn the role of a social media consultant.
3. Identify your niche and target audience.
4. Develop effective social media strategies.
5. Price your freelance social media consultancy services.
6. Build a strong online presence and portfolio.
7. Network and market yourself to potential clients.
8. Provide value through expert insights and advice.
9. Stay updated with the latest social media trends.
10. Deliver exceptional results to establish your reputation.
1. Learn How To Do The Job
You can't just read articles on how to do it you need actual experience doing it yourself. Yes, get a full-time job focused on social media marketing or being a social media manager and learn everything you can from them before going at it alone.
Building a successful career as a freelance social media manager takes dedication and skill. Learn how to become a freelance social media manager and pave your way to earning six figures in this competitive field.
2. Build Up Your Network Of Talent
If your goal is to be a freelance social media consultant, you'll need someone who can build your website for you and someone who can handle your taxes and bookkeeping… not to mention an attorney who can help you with contracts.
3. Get Out There And Make Some Moves
Let everyone know that your services are available if they aren't already well-aware of what you're doing with your life and keep an eye out for opportunities in the field as they pop up. Whenever someone has a question about building their own brand presence online.
Determining your worth as a freelance social media manager is crucial. Discover insights on how much a freelance social media manager should earn to ensure you're appropriately compensated for your expertise and efforts.
4. Do Your Research
What are the biggest trends in social media right now? What do companies need help with when it comes to their social media presence? Where do you think you can help them most? Once you're clear on that, you can articulate that clearly in your marketing materials.
5. Network Like Crazy
Go to networking events, tweet at everyone you know and everyone they know, post on LinkedIn until someone answers you, or join a meetup group for professionals in your area. You've got to get out there and make connections that's how you'll find clients who need help with their social media marketing strategy.
6. Make A Website
Your website is your main way of showing potential clients what you're capable of and convincing them to hire you. Put yourself in the client's shoes—what would they want to see on your site? The answer will differ depending on who your clients are, but in general, they'll be looking for an explanation of your services and how much you charge for them. You'll also want to include some examples of your work and contact information so that people know how to get in touch with you.
7. Find A Client
You can't be a consultant if you don't have anyone to consult for! Create an account on Upwork, Fiverr, or any other freelance platform. Make sure you have some good examples of posts you've made in your portfolio (or just screenshots of posts you've made don't matter) so that prospective clients can see what you're capable of doing.
8. Get A List
You need to figure out to who you're going to market your services, so start by making a list of all of the people who've ever asked you for advice about social media. If you don't have any friends who are always asking for help with their brand's presence on Instagram, then look at your past jobs and think about who managed the social media side of things while you were there. 
You can also ask around if you have a friend-of-a-friend-of-a-friend who's starting or already running their own business and could use some help with their marketing strategy.
8. Reach Out
Once you have your list, it's time to reach out! Send them an email that details what it is that you're offering maybe even include a sample contract and ask if they're interested in hiring your services or know anyone who might be. You should also mention that this offer is only going out to them.
Experience is a great teacher in the world of freelance social media marketing. Gain valuable insights from 15 lessons learned by professionals who have navigated the challenges and triumphs of this dynamic industry.
9. Set Up The Contract With Your Client
The first thing you need to do is put together an agreement with your client. This should cover the services you'll perform and how much they'll pay for those services in return. The agreement should also cover any other details about the job: when it will start, when it will end, what happens if the job isn't finished before the end date, etc
10. Make A Plan For How You'll Make Money
Figure out how much money you need or want to make per hour/month/year, and make sure that's possible with the rate of work you'll be able to get from your chosen field. For example: let's say you're going to set up your own website design business. Are there enough people in your area who need websites designed?
11. Set Up Your Paper Trail
You need to make sure that everything is in order on your end. That means setting up the financial and legal aspects of starting your business. You need to decide whether you're going to be a sole proprietor or incorporate your business. If you choose to incorporate, that means filing articles of incorporation with your state and applying for an employer identification number (EIN) from the IRS. 
Then you can open a business bank account, which will help keep track of all of your finances in one place. Finally, if you're planning on hiring employees or subcontractors, there are additional steps that must be taken at this stage.
12. Get Your Supplies
You'll need a computer, internet access, a phone or other way for your client to contact you, and space for storing any files or information that your client gives you. Dedicated office space is not required—you can use your couch or kitchen table if that works best for you—but if you have kids or roommates who may interrupt you while working, it's a good idea to have a space where they know not to bother you (e.g., "Mom's office" or "the library").
13. Start Posting
Now that you've got a website up and running, it's time to start doing the work! Posting will help you gain new followers and establish yourself as someone who knows what they're talking about when it comes to social media management. This will increase your chances of getting hired or finding other ways to monetize your posts (like through sponsorship deals). 
Do what the contract says and make awesome posts for your client, whatever their business niche is, If your client is using social media platforms like Facebook or Instagram, they'll probably want their own account so they can see what's being posted on their behalf and respond
LinkedIn is a powerful platform for lead generation in the digital landscape. Explore 14 effective strategies to harness the potential of LinkedIn and bolster your efforts in connecting with potential clients and partners.
14. Get Paid
So you want to work in social media consulting? Fantastic! Consultants for social media are in high demand, so it's a great time to get into the field.
However, if you don't have a ton of experience, it can be difficult to find clients who are willing to pay you for your services. So let's talk about how you can get started without breaking the bank (or your brain) with this helpful guide.
You'll Need Some Way Of Getting Paid
As a new consultant, you'll need to take advantage of services like PayPal or Venmo that allow your clients to easily transfer payments directly to your account.
You'll Have To Figure Out Where The Work Is
You'll have to figure out where the work is, which is harder than it seems. Most businesses aren't actively seeking out social media consultants. You'll need to be proactive and hustle to win their attention. If you can't find enough clients, consider looking for employees or partners.
Once you've found clients, you'll have to provide them with value. If you can convince them that you're worth your fee, they'll probably keep coming back for more help. Charges should be based on your expertise, experience, and the time spent on each job. It's important to charge a fair price for your time and services.
Make Sure Your Portfolio Looks Good
Make sure your portfolio looks good. Make sure it's up-to-date, easy for potential clients to access, and has examples of your best work. You can use a service like Behance or Dribbble to showcase examples of projects you've worked on in the past. Include links so that people who are interested in hiring you can contact you via email or phone call directly from your website/portfolio page.
Uncover the reasons why freelance social media jobs are financially rewarding in ways you might not have considered. Delve into the insights provided by 22 compelling reasons that highlight the hidden value of pursuing a career in this field.
Final Thoughts
Much has been written on how to successfully run a successful consultancy. Great content, useful tips and advice, new tools, and internet resources that change the way people plan and execute their campaigns. We can never be sure what the world will be like a few years down the line so it's best to be ready for that future. And in order to do this, you need to know where your clients are coming from. 
Knowing where your clients are coming from is important for many reasons. You will be able to tailor the advice you give them to fit in with what they already know making your presentation more effective by drawing out relevant information from them. You will also be able to gauge how much time you should spend talking about your own services as it may not be relevant or necessary for them if they have already consulted with other freelancers before you came along. 
Understanding what your clients want is important as it helps you develop your niche for yourself and work towards achieving it within your own business. There are many factors that play into this; it's difficult now to make a blanket statement on why one social media consultant is better than another but we hope you keep these points in mind as you look at outsourcing this aspect of your business.
Further Reading
Sked Social: A Comprehensive Guide to Becoming a Freelance Social Media Marketer Learn the ins and outs of becoming a successful freelance social media marketer in this comprehensive guide.
The Two Lauras: The Ultimate Guide to Becoming a Freelance Social Media Manager Dive into the ultimate guide that outlines the steps, skills, and strategies needed to excel as a freelance social media manager.
Sendible Insights: How to Succeed as a Freelance Social Media Manager Discover insights and tips for achieving success in your freelance social media management career.
People Also Ask
What's The Best Way To Get Paid?
We recommend using an invoice service (which offers a free trial) so that you can keep track of all your invoices in one place, with their due dates, amounts, and status all easily visible. This is also a great way for your clients to pay online with a credit card or PayPal so that you receive payment as soon as possible a win/win!
How Do I Charge For Freelance Social Media Consultancy?
It depends on the client and what they're looking for. If you have clients who are just looking for a one-time social media audit, you can charge hourly. If they're looking to hire you on an ongoing basis, you can charge monthly or annually. You should determine your fees based on the value that you feel you bring to the table, and what the market is willing to bear.
What Is A Good Thing To Start With?
A good thing to start with is doing a social media audit for free or very cheap. This will give you the opportunity to demonstrate your expertise in the area of social media, and then hopefully convert that into an ongoing consulting retainer. Also, a good place to start when building your social media consultancy is with a unique service or product. 
There's a wide range of freelance opportunities out there, so getting yourself and your practice noticed by stakeholders in the industry is absolutely necessary for a successful business. Then you can move on to building relationships with both prospective clients and current ones once you've built a great portfolio and proven your company's value, it'll be easier to convince them to hire you as a consultant. 
What Are The Best Places To Find Clients?
In short, the internet is key. So is keeping your eyes on a wide variety of sources at all times. Word of mouth will also be invaluable, so make sure to be a positive presence wherever you can in order to make connections that may pay off later. 
Finally, don't forget to keep perfecting your craft and serve your community by encouraging others to do the same. Also, It would be impossible for us to list every place you can find clients, but here are some of the most popular places to start; Job sites like Freelancer.com and Upwork.com, LinkedIn, and Networking events.
How Do I Get More Experience As A Social Media Consultant?
In order to build your credentials as a social media consultant, you need to build up your experience. One way to get there is by doing volunteer work for charities and community organizations. This is a great way to do good while developing your skillset. You can also work on building up your personal brand on social media by posting interesting content and following influencers in your space.
What Is A Social Media Consultant?
A social media consultant is someone who helps businesses manage their social media accounts. Often, this means helping them decide how to use their accounts most effectively in order to get more followers, increase engagement with the audience, or develop better brand recognition. 
Sometimes it may be something else you might be hired to help clients come up with better content for their posts, or maybe you'll develop strategies for how they should interact with followers on certain platforms (e.g., Instagram vs Twitter).
You can work with just about any business from local restaurants and coffee shops all the way up to national enterprises and as a freelancer, you'll only need some basic equipment like a computer and a phone in order to do it. Once you've established yourself as an expert in your field (which may take just one case study or recommendation), it won't be hard at all to find work on sites like Upwork or Fiverr.
Who Are Freelance Social Media Consultants?
Freelance social media consultants work with clients in order to help them enhance their social media presence and improve their overall online performance. Clients could be companies, non-profits, community groups, or individuals. In many cases, these clients will have a current online profile but no clear plan for developing it further. 
They may also want to attract more followers and increase engagement with those followers. Some duties of freelance social media consultants include, that freelance social media consultants will not only help clients to identify the goals of their online activity but will also develop a strategy for achieving those goals and measure progress towards them. 
This strategy may involve setting up new accounts for clients on different platforms as well as managing existing accounts more effectively. Also, freelance social media consultants may be responsible for creating content and sharing it via their client's accounts, writing blog posts, and responding to comments on social media posts and blogs.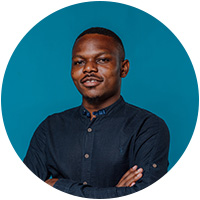 Costantine Edward is a digital marketing expert, freelance writer, and entrepreneur who helps people attain financial freedom. I've been working in marketing since I was 18 years old and have managed to build a successful career doing what I love.