Are you a freelance social media consultant?
If so, you probably already know that the gig is about to get even more competitive. According to a recent report from Statista, there are currently over 70.4 million people working as freelancers in the US—and by 2027, an estimated 86.5 million people will be doing it.
That's enough to make anyone sweat. So what can we do to keep ahead of the curve and stay on top of our game?
One idea: be great at what we do! That might sound overly simplistic, but here's the thing: if we're not good at our jobs, then no one will hire us no matter how many people are competing for those gigs. So that means we need to work at being better not just better than everyone else, but better than ourselves, too.
Luckily, that's not as hard as it sounds. Here's a 13-step guide to being a freelance social media consultant who stands out from the crowd.
Takeaways
1. Understand the Role of a Social Media Consultant
2. Develop Strong Communication Skills
3. Identify Target Audience and Goals
4. Research and Analyze Market Trends
5. Craft Compelling Content Strategies
6. Master Different Social Media Platforms
7. Implement Effective Engagement Techniques
8. Learn About Social Media Advertising
9. Stay Updated with Algorithm Changes
10. Measure and Interpret Analytics
1. Define Your Services
The first step is to figure out exactly what type of social media services you want to offer. Will you be consulting on strategy? Will you be running campaigns for clients? Are you going to ghost-run their social accounts for them? Figure out what you want to do, and then decide what type of clients you're going to work with.
Building a successful career as a freelance social media manager can lead to impressive earnings. Learn how to achieve this milestone in our guide on becoming a freelance social media manager and making six figures.
2. Figure Out Your Pricing Structure
Once you know what type of services you want to offer, it's time to figure out how much money those services are worth! This can be a tricky part of the process but just remember: no one starts off knowing exactly how much they're worth, or exactly how much they should charge. It takes time and practice! And once you have some experience under your belt, it gets easier.
3. Set Up Shop
First things first: you need someplace to work. As a freelancer, it can be tempting to think that working from home is enough—especially if you already have a dedicated workspace in your house. But be careful: if you don't have a separate space where you can work, then it's very easy for your work life and home life to blend together.
One way around this is by going to a coffee shop or library every day so that the environment itself helps keep your work and personal lives separate. You could also consider renting an office space, either alone or sharing with other freelancers. It all depends on what works best for you!
4. Do Some Research And Decide On Your Goals
Do some research and decide on your goals: Once you've set up shop, it's time to figure out what kind of consultant you want to be. Do you want to help people create content? Create their strategies? Write their tweets? Come up with hashtags? Decide what kind of consultant you want to be before contacting any clients so that you can start off strong with a portfolio that shows off your expertise.
If you're eager to venture into the world of social media strategy, even without prior experience, we've got you covered. Our detailed guide on becoming a freelance social media strategist without any experience will walk you through the essentials.
5. Work Out Who Your Audience Is And Where They Are Hanging Out Online
Working out your audience is a key part of running a freelance consultancy. If you don't know who you're targeting, you can't create content that will attract them to you.
For example, if you're looking to work with companies that sell products to young women, working out exactly what kind of products they sell and why young women buy them will give you the knowledge to build an online presence that caters directly to that audience. It will also help you identify the platforms where those companies and their potential customers hang out online social media platforms like Pinterest, Instagram, Snapchat, Tumblr, and YouTube are more likely to host those kinds of communities than LinkedIn or Twitter.
6. Choose Your Platform(S)
Don't worry—you don't have to be an expert on all platforms. In fact, it makes more sense to focus on just one or two at first. If you're good at Facebook advertising and you know Instagram like the back of your hand, stick with those until you feel comfortable branching out.
7. Create A Content Calendar (And Stick To It!)
We know that if you're just starting out, you may not have a lot of clients, so this might seem like extra work. But trust us: creating a calendar gives your client the confidence that you can handle their social media needs without them needing to worry about it. It also gives your client a heads-up when something is coming, so they can prepare any assets or information ahead of time. And if you're working with an agency, monitoring their social media accounts during work hours is definitely expected—if not required so having a calendar is essential to making sure you keep track of everything and don't miss important events or deadlines.
8. Find Your Voice
This is the most important part of any successful freelance career. It's tempting to try to be everything to everyone to make your brand as widely appealing as possible. But by trying to be all things, you'll end up being nothing.
Instead, focus on your strengths and interests. Are you someone who loves data? Who's big into the social psychology of viral content? Are you really good at creating graphics? Researching trends?
Whatever your strengths are, build your brand around those things. Don't worry about what other people are doing—focus on creating work that makes you proud. The rest will follow!
Determining your freelance social media management rates is a crucial step in building your career. Explore our insights on how much freelance social media managers should charge to ensure you're valuing your skills appropriately.
9. Post Consistently, But Remain Flexible
How often should you post? The answer varies based on the platform and type of post. For platforms like Twitter and Facebook, where posts are less visually driven and more focused on commentary, we recommend posting at least twice a day. On platforms like Instagram and Pinterest, which are more visual in nature, one to three posts a day is a good benchmark.
Just remember that consistency isn't the only goal here you want quality content that speaks to your audience's needs. So while it's important to keep up a cadence on your feed, don't let that stop you from switching things up when something new comes up!
10. Set Up A Website And Build Your Audience
Setting up a website is an important step in building your presence online. As you no doubt know, it's not enough to just be present on social media platforms; you need to have a "home base" that you can direct people to in order to find out more about your brand, products, and services.
Again, this might seem like a simple thing but it's actually quite complicated. It requires some technical proficiency, namely in the realm of web development. But even if you don't have any experience with web development, there are ways to make sure your site looks great, is easy to navigate, and leaves visitors with a sense of what makes your brand unique.
To start with, you'll probably want to set up a blog. When your audience visits your site, they should have a chance to get to know you better as a person and as a business owner. A blog is an excellent way for you to do that by sharing your thoughts on topics related not only to what you do but also to what inspires you.
Keep going, Just because you didn't get a job straight away doesn't mean people aren't interested in what you have to offer. Keep applying, keep learning new things, keep meeting new people and talking about what you want to do, and eventually, the perfect opportunity will come along!
11. Get Some Experience Volunteering
The first step is to volunteer with a local organization that isn't necessarily part of your "niche" as a freelance consultant. The reason for this is that you want to build up an understanding of how social media works in general before you focus on any specific niche area. You can volunteer with a church group, or a non-profit—wherever you think you might be able to gain experience in working with one or more social media channels. This will give you hands-on experience with the basics of social media marketing.
12. Get Certified
The second step in becoming a freelance social media consultant is learning the basics of how each of the main social media platforms run and what kind of content performs well on each platform. It's also good practice to stay up-to-date on the latest developments in digital marketing, as technology is constantly changing and evolving at a rapid pace.
Unlock the secrets to landing freelance gigs on platforms like Upwork with our exclusive tips. Discover the "secret sauce" in our article, The 14 Secret to Getting Hired on Upwork and take your freelancing journey to the next level.
13. Put Together A Promotional Campaign
Before you start applying for gigs, you want to make sure you have a promotional campaign that clearly defines your social media marketing goals and can get potential clients excited about the idea of hiring you. It's important to know what your USP is—your unique selling proposition—and to be able to communicate it in a clear, attractive way. You also need to be able to articulate what your specialty is: do you work only with restaurants? Or do you focus on e-commerce? Whatever it is, you need to establish yourself as an authority on that topic.
Learning from others' experiences can be incredibly valuable. Read about the insights gained from a firsthand freelance social media marketing job in our piece, 15 Lessons I Learned from a Freelance Social Media Marketing Job and enhance your own journey in this field.
Final Thoughts
Above all, If you're interested in charging for social media project work, there are three steps you can take to make it even easier: Look up the client.  This seems like common sense, but it's a surprisingly easy point to overlook. There are plenty of ethical and professional reasons to check out the professional standing of your prospective client whether you're doing this research due diligence or simply on your own initiative, either way, you don't want to be working with someone who may misrepresent your work or drag you down with them. 
Build an online presence. For freelance or consulting work, it is far too easy for a potential client to hunt down your work and trash-talk you (or worse). Take the initiative in setting up your own website and social media accounts, making sure they both look professional. Make use of your presence by posting relevant material that showcases your skill set but make sure that what you post is appropriate for potential clients. Open up traditional channels of communication. 
Let potential clients know how they can contact you directly don't set up hidden mechanisms that could ultimately create problems if misused. This means making sure any emails you send are through a proper marketing system rather than ones that can be easily forwarded; getting phone numbers published in multiple.
Further Reading
Get Paid to Do What You Like: The Ultimate Guide to Social Media Jobs: Explore a comprehensive guide that sheds light on various aspects of social media jobs and how you can turn your passion into a rewarding career.
The Ultimate Guide to Becoming a Freelance Social Media Manager: Delve into this ultimate guide that provides insights into the steps, skills, and strategies required to embark on a successful journey as a freelance social media manager.
Your Step-by-Step Guide to Finding Freelance Clients: Looking for ways to find freelance clients? This step-by-step guide will walk you through effective strategies to identify and secure clients for your freelance business.
People Also Ask
How Do I Start A Social Media Agency?
The first step to starting your own social media agency is writing out exactly what you'll be able to offer potential clients. Once you've got that figured out, it's time to get your business organized. That means getting your LLC set up, applying for an EIN with the IRS, finding an accountant who can help you with taxes, and opening up a business bank account.
What Clientele Are You Aiming For?
Our ideal customer is a small business or an individual that is looking to grow their personal brand and reach a wider audience. We can help our clients with social media campaigns, SEO optimization, content creation, and much more! We are also happy to take on larger clients that have marketing departments.
What Is The Goal Of This Guide?
We've all been there. We want to make money, but we also want to set our own schedules and pick and choose the projects we take on. In short, we want freedom. That's why freelancing is such a great option for many of us.
But how do you get started? How do you get your first clients? How do you stay on track? How do you keep yourself safe while working with other people (especially when they're paying you)? How do you market yourself without spending a fortune?
I know this stuff can be overwhelming, but I'm here to tell you that it doesn't have to be. You CAN start freelancing right now and take control of your income and schedule—you just have to know-how.
That's why I've created this 8-step guide to freelance social media consultancy. It'll help you get your business off the ground so that in no time at all, you can be living the life of your dreams!
Is This Guide For Me?
If you're a freelancer looking to break into the world of social media consultancy, then yes! We'll be covering the foundations of social media consultancy, as well as how to establish yourself as an expert with unique insight and build out your services.
What Should I Charge For Freelance Consultancy?
I'm so glad you asked. I like to explain how I come up with my rates by comparing them to a restaurant. If you go to a restaurant and get soup, bread, and salad, the price is lower than if you order steak, baked potato, and a side of asparagus. 
The more work that's involved in making your meal, the more expensive it is. The same goes for me: the more work something requires on my end, the more it costs. So if you need me to just send you a spreadsheet of all the restaurants in town that serve vegan food, that costs less than if you need me to taste-test everything on their menu and let you know what's worth ordering. Simply put: The more I do for you, the more I charge for it.
How Can I Become A Freelance Social Media Consultant?
To become a Freelance Social Media Consultant, you need to have strong communication skills and an in-depth understanding of how social media works. This can be gained through trial and error or through formal education. 
A good way to start out is by offering your services to friends and family members in exchange for a fee or a recommendation on LinkedIn. This will help you gain experience, build your portfolio, and earn referrals. But if you want to get serious about succeeding as a Freelance Social Media Consultant, the best way is by taking advantage of the resources available through the company.
Do I Need A Degree?
No, but it can help when you're trying to land clients especially if you want to market yourself as an expert in this field. A university qualification demonstrates your knowledge and expertise better than any other form of accreditation, so it's worth getting one if you can!.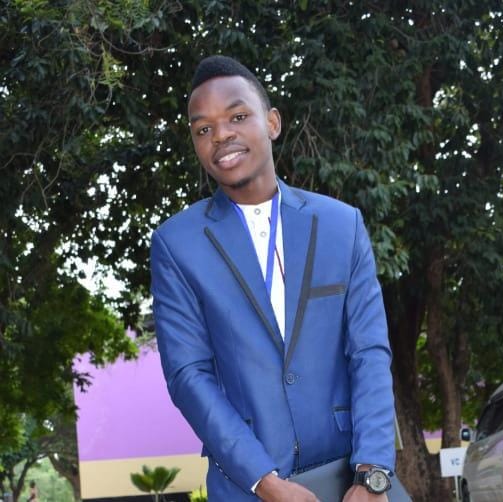 I am a content writer, and I love what I do! Writing makes me feel like the words are flowing through my fingers, and then onto the keyboard, like magic. My experience as a writer has taught me that writing makes me feel good, as well as helps others to feel better too!