If you're looking to make a career change, or just want to start bringing in extra income, you may want to consider freelance social media management. If you can master the art of social media, it's not hard to make six figures working from home and setting your own hours. Here are the steps you need to follow:
Key Takeaways
– Understand the role: Familiarize yourself with the responsibilities of a freelance social media manager, including content creation, strategy development, and client communication.
– Build a strong foundation: Hone your social media skills and consider obtaining relevant certifications to enhance your credibility and expertise.
– Create a portfolio: Showcase your abilities through a well-organized portfolio that highlights past successful campaigns and demonstrates your capabilities.
– Network and pitch: Utilize online platforms, job boards, and personal connections to find potential clients. Craft a compelling pitch that outlines your unique value proposition.
– Pricing and contracts: Determine your pricing structure based on factors like the scope of work, industry standards, and your experience. Develop clear contracts to protect both you and your clients.
1. Overcome Your Fear Of Not Being Good Enough
When you're just starting out as a social media manager, it's totally normal to have a fear that you're not good enough. Who are you to be managing someone else's social media?
But here's the thing: if you don't do it, someone else will. And let's be real, chances are, they won't be any more qualified than you. If you have a desire to manage social media for other people, then you absolutely should go for it.
If you're interested in stepping into the world of freelance social media management and aiming for a substantial income, our guide on how to become a freelance social media manager and make six figures is your roadmap to success.
2. Get Experience Working At An Agency Or In-House
The first step in getting clients is gaining experience working on social media for other companies—even if those companies aren't paying you! You can do this by volunteering at local non-profits or businesses in your area or by working at a marketing agency or in-house marketing team. 
This will help get your name out there and will also give you a chance to hone your skills so that when it comes time to approach businesses about getting paid work, you'll know exactly what you're doing.
3. Create Your Own Social Media Profiles And Website
Creating your own website and social media profiles is one of the best ways to advertise yourself as a social media manager. Anyone can be a social media manager—all you need is an understanding of how to use the various platforms, and a knack for finding the right content for your clients. But to get the job, you'll usually need to show prospective employers that you're adept at using social media platforms and that you understand how to cultivate a following.
One of the best ways to do this is by creating your own blog or website, where you can share all of your wisdom about social media management. You can also create your own personal brand on Twitter, Facebook, Instagram, Pinterest any platform where it's feasible to build a solid following.
Of course, it won't necessarily matter what kind of following you have if none of them are potential clients; but who knows? They could be family members or friends who work at businesses that might need help with their social media presence. The bottom line is: Having an online presence will help! There's no way around it.
Curious about turning your expertise into a thriving freelance career? Discover how to build a freelance email marketing business and create a steady stream of clients through effective email campaigns.
4. Get To Know The Industry
If you're new to the world of online marketing and social media management, it can be really intimidating. There are so many different platforms out there and they all have their own set of rules and quirks that you need to learn in order to be effective on them.
I recommend joining as many social platforms as you're comfortable with Facebook, Twitter, Instagram, Tumblr, and Reddit, and getting yourself familiar with how each platform works. It's important that you not only understand how each platform works for users but also how each platform works for brands trying to use it for marketing purposes.
5. Decide What You're Good At And What You Love Doing
I know it seems like common sense, but a lot of people get distracted by all the different things they think they should be doing (after all, there are a lot of options out there!). But really, know yourself first. Are you the kind of person who scrolls through Instagram for hours on end? If so, maybe you should try getting into social media management. Do you love talking to strangers? Then maybe sales are your niche.
6. Decide What Kind Of Freelancer You Want To Be
Do you want to specialize in something specific? For example, if you have a background in marketing, but are also a dog lover, maybe you should look into the pet industry. Or if you work best with not-for-profit organizations and have a strong background in community service, that's another specialty that could prove beneficial to these types of businesses.
7. Build Your Portfolio With Free Work
You don't need any special certifications or experience when it comes to starting out as a freelance social media manager. But you do need something to show potential clients: your portfolio! Fortunately, it's easy to build one if you're willing to put in some hard work.
8. Learn How To Be A Social Media Manager
This may seem obvious, but when you start working with clients, it will be much easier to do your job if you know what you're doing. You don't need a degree in marketing or communications just take an online course or two that covers the basics of social media management and how to approach it from a business perspective.
Exploring various avenues to boost your freelance income? Learn about 13 ways to make money as a freelance email marketer and diversify your revenue streams in the digital marketing arena.
9. Learn How To Find Clients
The first step to becoming a successful freelance social media manager is finding clients who will pay for your services. You can get clients by building relationships with local businesses, through former coworkers, or even by cold calling people in the phone book (yes—it really works!). You can also use other resources such as Indeed or Craigslist to find potential gigs.
10. Get Some Clients
This may seem obvious, but if you want to make money, you need some people for whom you can do that work. If you already have an existing business or blog, great! Leverage those connections and get started growing your client base from there. If not, don't worry; there are plenty of places you can find clients looking for social media managers who will pay the rates you deserve. Check out the lists from Upwork and Freelancer for a good place to start building your client roster.
11. Network Like Crazy And Learn How To Sell Yourself
Work the room at conferences, start conversations with people on LinkedIn and Twitter, and meet up with other marketers at happy hour. You never know which of these new connections will turn into leads! (In fact, if you're not sure how to meet up with other marketers at happy hour, don't miss this post).
12. Set Your Rates
It's not easy to set your rates as a freelancer because there are so many factors at play. You have to take into account what you need to make in terms of rent, food, and general expenses, but you also have to factor in things like the value of your time. You don't want to undersell yourself, but you also don't want to price yourself out of opportunities.
The best way to approach setting your rates is by starting with a base rate (the lowest hourly rate that you're willing to work for), and then modifying this number based on the needs of the client and what kinds of things they expect from you. If the client expects more hours per week for fewer weeks, then you might want to ask for a premium (to make up for the fact that they're going to be taking up more of your time).
Crafting compelling email subject lines is an essential skill for freelancers. Find out how to captivate your audience with our insights on writing epic email subject lines that maximize email open rates and engagement.
13. Learn The Basic Skills Necessary To Be A Freelance Social Media Manager
Before you can even think about starting your own business as a freelance social media manager, you need to learn the basic skills necessary to do the job. This includes things like:
Understanding how different social networks work
Not all social networks are the same. Some require short, simple posts with text and images. Others are built for longer-form content. And some are great for sharing videos or links.
If you want to be an effective social media manager, you need to understand what works on each platform so you can create content that will resonate with your client's audience, whether it's a blog post on LinkedIn or an Instagram Story.
Writing compelling content for social media posts
One of the most important skills that a freelance social media manager needs is the ability to write compelling content for social media posts. While it's true that some platforms like Twitter place limits on character counts, there are ways around those limitations and even if you do have to stick with a character count, that doesn't mean that your content has to be boring.
Compelling content on social media is all about using words in smart and effective ways. This can include using emotive language like "stunning" or "gorgeous" (if you're talking about jewelry)
Understanding how to do keyword research so that your clients' posts show up in search engine results pages (SERPs)
If you're like me, you're always looking for ways to help your clients succeed. And in today's digital world, that means helping them understand keywords and how they can use them to optimize search engine results pages (SERPs).
There are several key points to finding the right keywords for your clients, First, Determine the focus of your client's page. For example, if they have a page on their website that is dedicated to their new line of shoes, then the focus of their page should be around "new shoes." Second Create "seed terms" that you think might be relevant to the client's product or service. In our shoe example, we might come up with terms like new shoes for men, new shoes for women, or new shoes for kids. 
Another keyword might be "running shoes," since it's a common term associated with footwear. The trick is to think about how people will search for their product or service. Third, Research using a tool such as Google AdWords Keyword Planner or SEMrush to see if your seed terms are actually being used in searches on a regular basis. If so, you can consider making those seed terms the main keywords on your client's page (where it makes sense).
Creating high-quality images for social media posts
If you're running a business, your social media accounts are not only there to make your brand look good—they're also there to make SALES. That means creating high-quality images for your posts using editing software such as Adobe Photoshop or GIMP (GNU Image Manipulation Program).
14. Get The Right Experience And Focus On Niches
It's actually simpler than you think! You just need to do two things. Let's break it down; First, you need to make sure you have some experience managing social media before you try your hand at freelancing. You can do that by building a portfolio or even working for an agency. It's important to consider getting certified too. 
Working with an agency means working with a team and getting guidance on how to improve your work and your skills, but both of these options can help you build out a portfolio that shows you understand what businesses need from their social media management and how to give it to them. If this sounds like something that might be interesting to you, check it out. Second, more than 70% of companies say they find it challenging to fill roles in niche areas and social media management is no different. 
Most jobs in this field require general knowledge and experience with all platforms, but there are certain specialties within this industry that can help you stand out and, more importantly, get paid what you.
15. Commitment
You've got to be ready to commit yourself 100% to this job. You can't just dip your toes in the water and see how it goes: you need to jump in with both feet.
Social media management is a round-the-clock job, and you've got to be willing to put in the work that's necessary. If you treat it like a hobby and only work on it when you feel like it? You won't make six figures. But if you treat it like a career? You'll be making money hand over fist and you could even get yourself a full-time employee or two if your business takes off!
Building connections with an unknown audience is a challenge in the digital world. Discover effective strategies in our guide on how to get started emailing a list of people you've never met to establish meaningful relationships and drive results in email marketing.
Final Thoughts
Overall, freelancing makes a lot of sense if you know how to go about making it work for you. And the potential rewards are great you get to work when you want to work, earn more than you would make at a regular job, and truly have more control over your career.
The rewards include freedom, fulfillment, purpose, greater earnings, and satisfaction with your work. It is an alternative worth considering if you are dissatisfied with the way your current career is going or are looking for a change in life that is more fulfilling.
Further Reading
Here are some additional resources to explore if you're interested in becoming a freelance social media manager:
Becoming a Successful Freelance Social Media Manager
Discover key strategies and insights on how to thrive as a freelance social media manager in a dynamic digital landscape.
The Ultimate Guide to Freelance Social Media Management
Dive into an in-depth guide that covers the ins and outs of freelancing in the realm of social media management, from building a client base to managing campaigns.
How to Become a Freelance Social Media Manager
Indeed provides valuable advice on stepping into the freelance social media management field, with insights into building a successful career.
People Also Ask
What Counts As "Social Media"?
For us, it's Facebook, Twitter, LinkedIn, Instagram, and YouTube. That's it! We don't manage Pinterest for most of our clients because we find that the ROI isn't there, but we can manage Pinterest if you'd like us to give it a try.
I'm New To The Field. How Do I Get My First Clients?
This is one of the toughest questions that people ask when they're first starting out in any field. Luckily, it's one that has a pretty simple answer: you just have to start asking around. Tell your friends and family what you're doing, reach out to people you know who run businesses, and don't be afraid to offer discounts for referrals. 
The more people who know about what you do, the more likely it is that someone will need your services. A lot of people are nervous about asking for help or putting themselves into the spotlight, but it's such an essential part of building anything from scratch. Don't be afraid you can do this!
What Qualifies You To Be A Freelance Social Media Manager?
You don't need a degree or a certificate to get started as a freelance social media manager, but you do need to have experience. This usually means that you've worked at a company managing their social media accounts for at least six months (preferably longer). Experience managing your own accounts doesn't count toward this experience requirement.
We recommend starting by finding local businesses that are interested in hiring someone on a contract basis for social media management. This will help you build up your portfolio so that you can get more clients in the future.
What Kinds Of Clients Do You Take On?
We work with clients in all kinds of industries from tech startups to online retailers, fashion bloggers to financial advisors and we can absolutely help you get started working with them as well. We've been managing our clients' social media profiles for years, and we can tell you it's not as easy as it looks. It takes hard work, dedication, and creativity.
But we're here to tell you that with the right tools (and our tips), you can manage the social media accounts of some of the most famous people in the world… all from your laptop at home!
What Does A Freelance Social Media Manager Do?
The short answer is everything related to social media. The long answer is everything from writing blog posts to creating video content, from designing web pages to responding to customer comments on social channels. If it's related to social media, you're going to be doing it. So it's important that you have strong communication skills, are up-to-date on the latest technology and trends, and know how to connect with customers using engaging content.
What If I Have No Experience Managing Social Media?
Well, you're going to need it at some point, so get on that! If you have some kind of digital marketing experience, you can jump right in. If you don't have any digital marketing experience but have run your own social accounts before, start there and build on your skills with online courses (I like DigitalMarketer for this).
What Are The Best Platforms For Finding Clients?
There's no one-size-fits-all approach here because it depends on what kind of work you're looking for and what kind of clients you're trying to attract. Your goal is to find people who are already doing what you want to be doing for example if you want to manage a business' Facebook page and Instagram account, find those businesses and offer your services directly.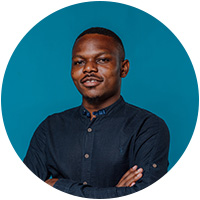 Costantine Edward is a digital marketing expert, freelance writer, and entrepreneur who helps people attain financial freedom. I've been working in marketing since I was 18 years old and have managed to build a successful career doing what I love.