I love social media marketing. It's a dream job for me: I get to use my creativity and my analytical skills, and I work at home, in my pajamas. The only problem with being a social media manager is that there's always so much to learn. New platforms pop up all the time, and even old ones change constantly.
That's why I was so excited when I got a freelance social media marketing job at a local company. It was a chance to get real-world experience, which would help improve my skills as well as make me more attractive as a job applicant
I learned a lot of valuable lessons from working as a freelancer on Upwork. If you're about to embark on your own freelance social media marketing career, here are some tips I picked up along the way!
Takeaways
1. Importance of Audience Engagement
2. Crafting Compelling Content for Social Media
3. Utilizing Analytics to Measure Success
4. Building Meaningful Client Relationships
5. Effective Time Management for Campaigns
6. Navigating Social Media Algorithm Changes
7. Collaboration with Graphic Designers and Copywriters
8. Utilizing Hashtags Strategically
9. Responding to Feedback and Comments
10. Creating Consistent Brand Messaging Across Platforms
1. Set Expectations Upfront
It's important to have open communication with your client about what you're going to deliver, and when. I always send my clients an email at the beginning of the relationship, just to confirm our agreement and make sure that we're on the same page. This way, they know exactly what services they can expect from me and when they can expect them by.
Enhancing your freelance writing skills is essential for successful email marketing. Explore our 11 Email Marketing Tips for Freelance Writers to learn how to craft compelling content that engages your audience.
2. Follow Up Quickly
One time I was working for a client who was always very slow to respond to emails. After a few days, though, if I hadn't heard back from them, I would follow up with another email—this time with a phone number attached, so that they could call or text me if they had questions or concerns. This may seem like overkill, but it's better to be overly communicative than not responsive enough!
3. Don't Be Afraid To Ask Questions
You never know what you might learn or what resources you might find useful. By asking questions, you might make connections or find solutions to problems you were having yourself. It's easy to feel like you're the only one who is struggling with something in the beginning, but even the most successful people struggle at first!
4. Be Willing To Take Risks And Pivot As Needed
The other thing I worked on was being willing to take risks and pivot as needed. Sometimes when you're doing something new and unfamiliar, it's hard to see where you're going and how things are going to turn out. Follow your instincts—you'll be surprised at how things go!
Unlock the power of freelance email marketing and discover how it can lead to more referrals and sales. Dive into our guide on Freelance Email Marketing: The Secret to More Referrals and More Sales to transform your business strategy.
5. Use Your Free Time Wisely
As you saw above, getting a job in freelance social media marketing isn't easy—but that doesn't mean that it's impossible. Landing a social media marketing gig took me months of applying to different jobs online and asking around for leads from friends and family members who work in digital marketing. I even went to [conference name] to network with people in my field.
It wasn't until I had a dedicated block of time (in this case, winter break) that I was able to commit myself to the job hunt, apply to lots of different jobs, and finally land my first freelance social media marketing gig.
For me, it was worth the wait because it helped me realize that I can make money doing something I love: writing! While working on the social media side of things definitely helped me get better at everything from handling client requests to posting content on Facebook and Instagram, the real takeaway for me was writing content.
6. Be Honest About Your Skills And Qualifications
If you're applying for a job that requires you to use a specific tool, be sure that you're familiar with it. Although it's important to be willing to learn new things on the job, you shouldn't misrepresent your skillset in order to get hired. If you'll need to look up how to do something every time, it may not be the right job for you.
6. Be Open To New Opportunities
When I first started out in social media marketing, my biggest piece of advice was to say "yes" to every opportunity that came my way. As a new marketer, I wasn't getting paid much, and I had just enough work to make ends meet. But when I started saying "yes" to opportunities that weren't exactly related to my niche or my area of expertise, good things started happening.
I was able to build my professional network and learn skills that were transferable to my other projects. For example, when I started working for a company that sold skincare products for dogs, I learned that the same content marketing strategies applied to humans also worked for canines and their owners. My content became more relevant and compelling than ever before.
Navigating the challenges of working with remote freelancers requires effective strategies. Gain valuable insights from our 9 Tips for Working with Remote Freelancers to ensure seamless collaboration across distances.
7. Get Out Of Your Comfort Zone
When you're writing in someone else's voice, it can be tempting to keep your ideas confined to what you know and what you're already comfortable with. But the best way to learn is through experimentation—and that goes for social media writing, too!
You may find that there are some things that come easily… and others that require some research before you can write well about them. That's okay! You want to be able to write in a way that connects with readers and makes them feel like they're being spoken to directly. Sometimes, this means getting outside of what you know and learning something new.
8. Know Your Audience
When you're just starting out as an entrepreneur or freelancer, it's easy to lose sight of who your audience is. All you see are competitors and potential buyers – not people who will actually buy from you someday soon!
Luckily, there's an easy way around this: focus on building relationships first before trying to sell anything at all! That way you'll have an easier time convincing other
9. Establish Brand Voice Across All Channels
You can't just pick and choose which channels you're going to use for your social media marketing presence, and you especially can't ignore the ones that don't seem like they'll give you good returns.
A strong, consistent brand voice is critical for all companies, big or small. If you decide to go with multiple different voices on different channels, it's going to be harder for potential customers to get a sense of what your company is really about.
10. Be Consistent With Your Posting Schedule
As a freelance social media marketer, you need to get comfortable with the idea that you are going to make mistakes.
I've made plenty of mistakes in my time freelancing. One of the most obvious ones was when I was hired to develop a social media strategy and manage the accounts for a local restaurant's business. I took on the client because I thought it would be easy: I would go into their office once a week, eat some food, and post about it on Facebook, Instagram, and Twitter. It seemed like a win-win.
But then I quickly realized that there was a lot more that went into it than that. The client wanted me to come up with a schedule for posting on all three platforms, which meant that I had to really think about what types of things would be appropriate for each platform for this specific client. Then I had to think about how often I should post on each platform, taking into account the company's goals and how often they got new customers in their establishment every day. And finally, I had to learn how to use scheduling software so that I didn't have to go in every day and manually post to each platform.
What did I learn? Be consistent with your posting schedule—it will help you avoid
Embarking on a journey as a freelance social media consultant? Let our comprehensive 13-Step Guide to Freelance Social Media Consultancy be your roadmap to success, providing you with actionable steps to excel in your field.
11. Have A Catchy Phrase That Everyone Uses
When I was working with UpLift Company Limited, one of their key phrases was "You're a goddess." They used this in all of their content to create a unified brand image: not only did their social media manager use the phrase, but so did their designers in product descriptions and their customer service team when chatting with clients.
12. Don't Ignore The Negative Feedback
Ever since I started freelancing, I've noticed that people are really open to providing feedback. In the office, you're more likely to get a face-to-face conversation, but as a freelancer, most of the time you just get an email.
At first, I tried to ignore negative feedback. It didn't feel good to read someone telling me that my work was bad and that it needed to be redone in a hurry. Eventually, I realized that I needed to embrace the feedback and use it to improve my work. Instead of getting defensive and lashing out, I thanked the person for their time and made sure they knew that their feedback would help me do better work in the future.
13. You Need To Be Able To Manage Your Time Effectively
Working on one project is great, but you can't let it take up all of your time. To be successful at freelancing, you need to be able to juggle multiple projects at once. One way to do this is by setting aside a block of time for each client each day—you can even schedule it out in advance. That way, you'll always have enough time for all of your clients, and you won't forget about anyone!
14. Your Clients Will Probably Be The Best Source Of Leads 
In fact, they might even become your best clients! That's because they already know who you are, and they already trust you as a result of the work you've done for them in the past. The key is to keep in touch with clients regularly—even after the job is over—so that when another opportunity comes along that's more suited for their needs than yours, they'll think of you first.
15. Engage Your Customers With Content That Doesn't Just Sell
Also, my big lesson was that your customers don't want to be sold. They want to be engaged. So while it's important to tell your customers about products and services, it's even more important that you use your content as a way to build rapport with them.
Make sure you're giving them content that makes them feel something, whether that's excitement about a new product or a sense of community with other customers. By doing this, you'll make them feel valued and connected to your brand.
Mastering the nuances of freelance social media management is crucial for a rewarding career. Explore the wisdom of experienced professionals in 15 Things Every Freelance Social Media Manager Should Know and pave your way to becoming a proficient manager.
Final Thoughts
Because life is all about learning and growing, I've tried to make each of these three points a lesson I can learn from. Even if it's a lesson that I thought I knew before but needed some time to re-learn. Of course, this doesn't mean that I'm perfect at marketing myself or my skills. 
It's a constant process, and there's always room for improvement. The bright side is that social media makes this even easier, which is why it would have been great to have these in my pocket back when I was starting out as a freelancer!
The reputation of the company offering the job is also worth keeping an eye on; although freelancers are often completely separate from these companies, shady companies tend to hire shady freelancers just to complete their projects quickly and for cheap.
Further Reading
Here are some additional articles related to freelance work that you might find insightful:
15 Lessons Learned from 15 Years of Freelance Web Design Short Description: Gain valuable insights from a seasoned freelance web designer who shares 15 valuable lessons learned over a decade and a half of experience.
15 Lessons I Learned from a Freelance Social Media Activity Short Description: Discover the experiences and lessons learned by a freelance social media professional as they reflect on their journey in the field.
My 10 Biggest Lessons from 2 Years of Freelance Writing Short Description: Dive into the insights shared by a freelance writer who recounts their top 10 lessons after two years of navigating the world of freelance writing.
People Also Ask
How Did You Get Started?
The first thing I did was just get on my laptop and start googling. I learned a lot from reading articles and watching YouTube videos. In the beginning, I only wanted to learn how to do stuff like Facebook ads. But then I watched a video about Instagram marketing, and it made me realize that there were so many other aspects of the social media marketing that I knew nothing about.
What Was The Hardest Part?
The biggest challenge for me was learning about the different social media platforms because there are so many. It's not just Facebook and Instagram; there are also LinkedIn, Twitter, Pinterest, Reddit—the list goes on! And they all have their own set of rules, their own language, and their own ways of doing things. So you can't just say "I'm good at social media," because there's no such thing as "social media" in general—there's just a bunch of different platforms.
What's Your Favorite Part?
I've really enjoyed the variety of what I've been working on. I get to write everything from emails to social media posts to blog articles and more, so it's been fun to stretch myself across different styles of writing. Also, I love connecting with my clients and helping them grow their businesses. It's so gratifying to see my efforts have an impact.
What Are The Most Common Problems You Encounter With Your Clients?
The biggest problem is that clients don't really know what they want, or what they want to accomplish. I've had clients send me posts that are basically just a few sentences about their product, and no context or direction on what they're trying to achieve. That makes it impossible to create content that will actually do anything for them.
What's The Best Way To Find Work?
The easiest place to start is LinkedIn. You can search for companies that are hiring social media marketers and apply directly through their websites or through LinkedIn. However, if you're new to the job market, you may want to consider doing some contract work for free at first—not only will this give you experience, but it'll also give you a platform from which you can create a portfolio.
Do I Need A Portfolio?
If you're applying for entry-level jobs in the field, no. But if you have any experience at all, then yes! A portfolio is a fantastic way to show potential clients what kind of work you've done in the past and what they can expect from you in the future.
How Much Money Can I Make As A Freelance Social Media Marketer?
Freelance social media marketing is about as flexible as it gets. You can work with as many clients as you want at the same time and choose your own pay rates. With that said, you'll be able to make more money if you specialize. For example, if you focus on a niche—like freelancing for only fashion companies, or only pet brands—you'll be more likely to find more clients in that niche.
You might also want to consider charging per hour or per project instead of per post. It's a vicious cycle: the more clients you have, the less time you have to devote to each client. If you charge by the post, then you'll end up doing more work for less pay. By setting an hourly rate or charging by project, however, you can actually make more money while doing less work.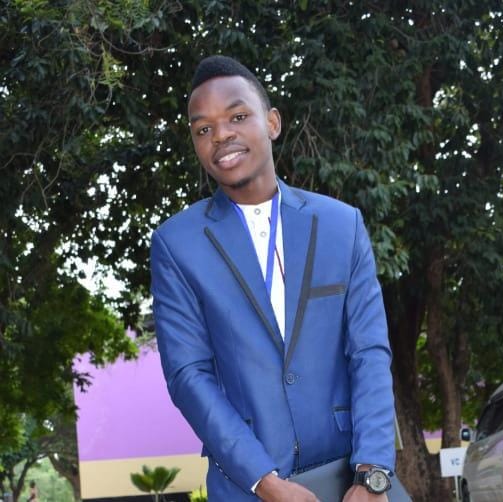 I am a content writer, and I love what I do! Writing makes me feel like the words are flowing through my fingers, and then onto the keyboard, like magic. My experience as a writer has taught me that writing makes me feel good, as well as helps others to feel better too!