You have a diverse range of skills and you're ready to start using them professionally. You'll need to create a portfolio that showcases your achievements and experience.
The problem is, you don't know where to start. What does an ideal freelancer portfolio look like? How do you make sure it represents the best of what you have to offer? What type of content should you include?
We spoke with our team of freelancers and experts to break down how to create a great portfolio. Take a look at the sections below to answer all your questions and get started on your own freelance journey!
So let's dive into what other freelancers are asking!
Takeaways
Building a strong freelancer portfolio is crucial for showcasing your work and attracting clients.
Organize your portfolio in a way that highlights your best work and provides context for each project.
Tailor your portfolio to your target audience and include a variety of work samples to showcase your versatility.
Use high-quality visuals and engaging descriptions to make your portfolio visually appealing and informative.
Continuously update and refine your portfolio as you complete new projects and gain more experience.
Incorporate client testimonials and case studies to demonstrate your expertise and the value you bring to clients.
Leverage online platforms and social media to promote your portfolio and attract potential clients.
Networking and building relationships within your industry can lead to new opportunities and client referrals.
Consider including a blog or writing samples to showcase your knowledge and expertise in your field.
Regularly review and evaluate your portfolio to ensure it accurately represents your current skills and strengths.
What Is A Portfolio?
A portfolio is a showcase of your best work. It's a great way to demonstrate your skills, which is especially important if you have limited or relevant experience. A portfolio can be anything from a PDF file to a website that displays your work. If you're a freelance designer, for example, you could create a website that highlights your best designs or includes links to previous projects and case studies.
When it comes to a medical profession like being a doctor, a well-crafted cover letter can make all the difference. Discover valuable insights and 17 examples of effective doctor cover letters in our comprehensive guide on Doctor Cover Letter Samples: 17 Examples.
What If I Have Never Written Anything Before? Do I Have To Have A Portfolio?
If you are brand new to writing, no, you do not need a portfolio. However, it's always smart to establish your own portfolio page (this could be as simple as creating an "About Me" page on your personal website) so that once you start publishing clips (see: How do I build up my portfolio?) and clients ask for your work samples, they'll know where to look!
Why Do I Need A Portfolio?
A portfolio is the best way for you to showcase your work in a professional and engaging way. A portfolio gives you an opportunity to highlight your best pieces, including the ones that make you proudest. It's also the best way to show potential clients the kind of work that really excites you.
If you've never created a portfolio before, it's a great opportunity to assess your own strengths as a professional. What kinds of work have most engaged you over time? What do you enjoy doing? What are your biggest accomplishments? 
It can be helpful to think about these questions before you jump into creating a portfolio because they can help guide your selection process. A portfolio is not only a great tool for showing others what you can do, but it can also help guide your decision-making for future projects.
How Do I Make A Portfolio?
If you're a freelancer, your portfolio is the one thing that can prove to clients that you've got the chops for the job. It's not enough to just say you're an expert—you need to show it. 
What Do I Need For My Portfolio?
Your portfolio should show your best work, so it's a good idea to include projects that demonstrate the skills you want to showcase. You can also include your resume and an About page if you want to share more information about yourself.
Keep in mind that clients hire freelancers based on the quality of their work, not the number of projects they've done. If you have a few smaller projects that are relevant to what you want to do on Upwork, including them will help clients understand your style.
As an electrical engineer, showcasing your skills and experience in a compelling cover letter is essential. Dive into our collection of 17 examples and gain inspiration for crafting your own powerful electrical engineer cover letter at Electrical Engineer Cover Letter Samples: 17 Examples.
How Can I Make My Portfolio Stand Out From Other Portfolios Out There?
Your work should be presented in a way that makes it easy for potential clients to see how great you are at what you do. That means striking a balance between creating something visually appealing and making sure the content is easy to find. When designing your portfolio, remember that less is more—try not to clutter the page with too many details or images; instead, focus on showcasing only those projects that showcase your skills at their best.
Make sure you have a strong headline and an engaging summary of who you are and what you do. This section should include links to other places where people can find more information about you like LinkedIn. 
What Is A Copywriter's Portfolio?
A copywriter's portfolio is a showcase of their work. It can serve as a reference point for employers and clients to use when deciding if they want to hire a copywriter or not. A portfolio is an easy way to see a writer's range of writing styles, the industries they have worked in, the types of content they can create, and even the quality of their work.
A copywriter's portfolio can be presented in many ways: as a website, as a PDF document, or even as physical samples in a box. Although the method may differ depending on the individual or company, the purpose of a portfolio remains the same.
I Don't Have Any Skills. Can I Still Freelance Or Build A Portfolio?
Yes! In fact, most of our writers started out with very little experience. When you start building your portfolio, you'll find that your skills are more valuable than you think.  clients will often ask for more help than they need—freelancers who can offer more diverse services will have an opportunity to build their portfolio even faster.
9.  How Do I Find Clients If I Don't Have A Portfolio Yet?
If you don't have any samples of your work to show a client, then you can create some samples. You just need to be smart about what you create. The best thing to do is to build something that you can use as a sample for multiple jobs.
For example, if you're a developer, then you could create your own app (like a productivity tool or an online game) and show that to clients as an example of your skills. Or if you're a designer, then you could create a template website that shows off your design style and can be used for multiple jobs.
The role of an editor requires strong communication and editing skills. If you're looking to create an impressive cover letter, our guide on Editor Cover Letter Samples: 17 Examples offers valuable tips and real-world examples to help you stand out in the competitive job market.
How Do I Find Clients When I Already Have A Copywriting Portfolio?
If you're looking to start freelancing with a copywriting portfolio in hand, there are a few steps you can take to make sure you get the most out of your work. First, make sure that your portfolio is well-stocked with examples of work that can help you attract clients. 
If you have any client testimonials from past work, be sure to include them! You should also point out your specific skills and strengths within the copywriting realm—whether it's long-form landing page copy or short-form Facebook ads, for example.
Next, get your own website. This doesn't have to be complicated or expensive—just something that makes it easy for prospective clients to find you and see your work. Even if you just use a free website builder like Wix or Squarespace, it'll add a professional touch and help clients find out more about what they can expect from working with you.
How Do I Build My Portfolio If I Don't Have Client Work Yet?
We all know how important it is to have a portfolio website before you start looking for client work.
However! There are a few different ways to build your portfolio as an independent designer or illustrator:
You can start by creating some sample projects and sharing them on social media. For example, if you're a graphic designer, you could share some mockups of your logo designs on Twitter or Instagram to get feedback from your followers. This is a great way to get noticed by potential clients and generate interest in your designs.
If you don't want to do that, you can also just look for some free stock images—you can find them all over the web, from Creative Market and Pixabay to Bigstock, Shutterstock, and Depositphotos!
Another option is review sites like Design Shack (which is pretty popular) and Graphic 45. You can use these sites to showcase your portfolio with images of your work, as well as provide some additional descriptions and information about why you're a good fit for specific types of work. 
What Does A Great Portfolio Look Like?
A great portfolio has a few key components: First, it's chock-full of your best work. Make sure that every piece you include is flawless, and only includes your absolute favorites—you can always trim down later if you need to add more in!
Next, it makes sure to showcase all the skills and different types of projects you've worked on. When you're applying for a job, the people reading your application are going to want to know what they're working with; they want to see a wide range of skills and how versatile you are as a freelancer.
Finally, it shows off your personality! It's important that when you're applying for jobs, people get an idea of who you are and what you'd be like to work with. Don't be afraid to let your voice shine through in your portfolio.
What Should I Include In My Portfolio? What Shouldn't I Include In My Portfolio?
Your portfolio is your chance to tell us what you do and what you're passionate about. We want to see the work that you've done, so we recommend including at least three samples of your work.
How To Present Your Portfolio To A Potential Employer?
First, you want to personalize your portfolio for each employer. What works for one company might not work for another. For example, the company you're applying to may have a different color scheme than the company you were previously employed by. So when creating your portfolio, you want to make sure that it's tailored specifically to the company you're applying to.
Next, when presenting your portfolio, think about what they're looking for in a candidate. Every type of job has its own unique requirements and requirements change over time. So when searching for employers, think about what skills they're looking for and how they want them demonstrated in your portfolio. 
Remember that if someone else is doing the hiring, they may not know what sort of skills are important or how they want them demonstrated. They may just be looking for someone who can do the job effectively enough that he or she doesn't need to spend time on training them.
Economics is a diverse field with numerous career opportunities. Whether you're applying for a job or an internship, our collection of 17 economist cover letter samples will guide you in crafting a persuasive cover letter that highlights your expertise. Explore more at Economist Cover Letter Samples: 17 Examples.
Can I Make My Portfolio Public?
Absolutely! It is as easy as possible for you to showcase your work and get hired. When you make your portfolio public, anyone with a link will be able to view your portfolio on the web. You can share this link via email or social media, show it off at in-person events, or put it on your own website.
Anyone with access to the public link can view your complete portfolio, including private entries that are not visible from your Upwork profile. Keep in mind that if you don't want an entry to be part of your public portfolio, you'll need to set it to Private on the "Edit Portfolio" page.
Yes! You can choose to make your portfolio public for anyone to see on the internet, or you can keep it private so only people with a direct link—like potential clients—can view it.
How Is Portfolio Different From My Other Work Samples?
The portfolio is a more interactive medium than some of your other work samples. You can include videos, images, and even quizzes that help your clients get a more engaging sense of what you do and why they should consider hiring you. As the saying goes, a picture is worth a thousand words!
The Portfolio page on your profile also has its own search results, meaning that when someone searches for someone with skills like yours, you'll have an additional opportunity to show up in the results.
A portfolio is a collection of links to your best work samples the ones that make you look your absolute best. Think of it as the highlight reel of your entire career.
It's simple! Your work samples can be anything you've created that represents your skills, from links to websites and apps you've built to articles, videos, and images that demonstrate your writing or design abilities.
Will Clients See My Other Work Samples In My Portfolio?
Yes! Your portfolio is more than just a place to share your previous work. It's also the best way for clients to see who you are as a professional and get a sense of how your skills, experience, and personality might fit with their project.
To help them with that, we've created a profile page that includes your portfolio work samples, as well as your location, past experience, projects you're interested in, and even your availability status. In other words, everything clients need to quickly determine if they want to hire you—and if so, when.
Who Should Have A Portfolio?
Anyone! Whether you're just starting out with freelance work or have been a freelancer for years, it's useful to have a portfolio that represents your work and what you can do. Even if you don't think of yourself as one, you could be a freelancer.
For example, if you've done some volunteer work in the past, or if you've previously worked as an employee somewhere, but are now working independently using the skills you learned in that job then you're a freelancer! If this sounds like you, then it may be time to make your own portfolio.
Anyone who does some kind of creative job can benefit from having a portfolio. If you're an artist, designer, photographer, coder… if you're good at what you do and want to show it off to the world, you should have a portfolio!
What Makes A Good Portfolio?
A good portfolio doesn't have to have a certain amount of pieces. It should reflect what you do, who you are as a professional, and what your strengths are. The best way to show off your work is to make sure that it's organized in a way that makes sense to the viewer. For example: if you're an artist, organize by medium or style. If you're a writer, organize by genre or passion. And always include the best work!
You can also include other things in your portfolio, like a bio and testimonials from clients. These details really help put the work into context for the viewer and help them understand how they can work with you.
Do I Need A Portfolio On Upwork?
A. It depends on the type of work you're looking for. Many clients say they use Portfolios to find freelancers, and if that's important to you, it's recommended that you showcase your best work here.
How Can I Link My Portfolio To My Profile?
Click the "Add a Portfolio" button in your profile editor, then follow the steps to add your portfolio.
As a driver, your cover letter is your chance to make a strong first impression on potential employers. Gain inspiration from our handpicked selection of 17 driver cover letter samples and discover effective strategies for showcasing your skills and experience at Driver Cover Letter Samples: 17 Examples.
How Does A Portfolio Work?
Portfolios are collections of projects that show off your skills, experience, and talents. They help you stand out with potential clients who are looking for a Freelancer to complete their projects.
Final Thoughts
If there's anything to be learned from the best freelancers, it's that portfolios truly do tell stories. They show your talents and interests, and they encompass your personality. If a potential client doesn't get that when they view your portfolio, then you're probably not a good fit for each other. So let these tips guide you in crafting a portfolio that will help you stand out from the crowd. Good luck!
Further Reading
Here are some additional resources for further reading on freelancing and portfolio building:
Freelancer Portfolio: The Ultimate Guide to Showcase Your Work: This comprehensive guide provides valuable insights and tips for creating an impressive freelancer portfolio that effectively showcases your work and attracts clients.
Freelance Business Guide: How to Make $1000/month with Real Service: Discover practical strategies and actionable advice on building a successful freelance business and generating a consistent income of $1000/month with real services.
The Ultimate Guide to Freelancing: This extensive guide by HubSpot covers various aspects of freelancing, including finding clients, setting rates, managing finances, and promoting your freelance business effectively.
FAQs
Q: How do I create a compelling freelancer portfolio?
A: Creating a compelling freelancer portfolio involves selecting your best work samples, organizing them effectively, providing context for each project, and showcasing your skills and expertise in a visually appealing manner.
Q: How can I attract clients to my freelance business?
A: To attract clients to your freelance business, it's essential to identify your target audience, establish a strong online presence, network with potential clients, showcase your work through platforms and social media, and provide excellent customer service.
Q: How do I determine the right pricing for my freelance services?
A: Determining the right pricing for your freelance services involves considering factors such as your experience, expertise, market rates, project complexity, and desired income. Conducting research and analyzing the competition can also help you set competitive yet profitable rates.
Q: What are some effective marketing strategies for freelancers?
A: Effective marketing strategies for freelancers include creating a professional website or portfolio, leveraging social media platforms, networking with industry professionals, utilizing content marketing, and leveraging online marketplaces and job boards.
Q: How can I manage my finances as a freelancer?
A: Managing finances as a freelancer involves setting a budget, tracking income and expenses, separating personal and business finances, saving for taxes, invoicing clients promptly, and considering tools such as accounting software or working with a professional accountant.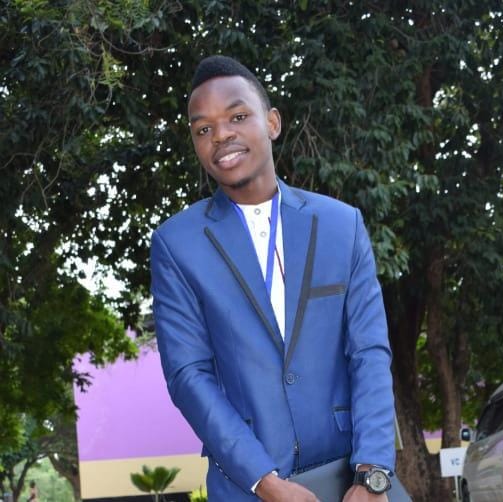 I am a content writer, and I love what I do! Writing makes me feel like the words are flowing through my fingers, and then onto the keyboard, like magic. My experience as a writer has taught me that writing makes me feel good, as well as helps others to feel better too!