If you're like me, then you've probably started a small business and gotten so busy trying to run it that you don't even have time to think about how to get more business. But as your small business grows, the potential for success might be right in front of you or at least in your inbox. 
I'm talking about other small businesses! Let me explain: when I started my business, what made sense was to market it to other businesses of all sizes. After all, if my sales pitch was good enough, then any business could become a client. 
And some did! But over time, I realized that the best clients were actually…other small businesses! Why? 
In general, they share similar needs as me and respond well to targeted marketing campaigns. Still not convinced? Read on for 14 tools for every stage of targeting and marketing your services or products directly to other small businesses:
Takeaways
1. Utilize digital marketing tools to enhance your small business's online presence.
2. Consider email marketing platforms and social media scheduling tools for efficient campaigns.
3. Leverage SEO analytics software to improve your website's visibility in search engines.
4. Implement customer relationship management (CRM) systems for effective customer interactions.
5. Experiment with free versions of marketing tools to make the most of your budget.
6. Personalize interactions with customers to increase engagement and build relationships.
7. Analyze key performance metrics to assess campaign effectiveness and make data-driven adjustments.
8. Prioritize tools that allow you to segment your audience and deliver tailored content.
9. Take advantage of automation features to streamline marketing tasks and workflows.
10. Stay informed about the latest marketing tools and trends to remain competitive.
1. Shareaholic
Shareaholic is a social media sharing tool that allows you to add share buttons to your website. This makes it easy for visitors to share content with their followers, which helps increase traffic and build brand awareness.
Shareaholic works with many different platforms, including Facebook, Twitter and LinkedIn. You can also customize the look of each button so they match the design of your website. 
The tool comes with free access to over 100 customizable themes as well as support for more than 50 languages this means there's something for nearly any business!
By installing Shareaholic on your site you'll be able to:
Generate more leads by allowing customers/visitors from other websites access directly through their own profile page instead of having them fill in forms first before being redirected.
Get more shares on social media posts by adding links back into your blog post/article around relevant topics that people might want further information about (this will also help boost SEO rankings).
Are you struggling to create an effective social media strategy for your B2C marketing efforts? Learn valuable insights from our guide on The Social Media Strategy All B2C Marketers Need to Learn to enhance your online presence.
2. PeoplePerHour
To get started with PeoplePerHour, you'll need to sign up for an account. The site will ask you to enter your name and email address, but if you're looking for freelance help with marketing projects, it's important to use a business-related email address. 
You should also verify your account by entering the code sent to your email inbox.
Once you've signed up, take some time to learn about how PeoplePerHour works so that hiring freelancers through this platform will be easy for both parties involved. Here are some tips:
Browse through the categories on their website or use their search bar to find someone who might be able to help with whatever project(s) interest you most at any given time (e.g., copywriting).
If there aren't enough candidates within one category that catch your eye yet, try moving onto another one! 
Each category has its own subcategories as well which may offer more options than what's available at first glance when viewing just one broad category alone (such as "Copywriters").
When posting jobs on PeoplePerHour's Marketplace platform, make sure they include details such as budget constraints or deadlines so potential applicants know upfront whether or not they should even apply in order not waste anyone's valuable time unnecessarily!
Launching a successful B2C marketing campaign requires careful planning and execution. Discover practical tips in our article on 15 Tips to Launch Your B2C Marketing Campaign with Impressive ROI to ensure your campaign achieves remarkable results.
3. Find That Lead
When you're trying to make a sale, it's important to be on the same page with your prospective customers. You need to know as much about them as possible.
Here are some tips for finding local businesses:
Salesforce – By searching their database of over 3 million US companies and more than 130 million prospects, you can create a list of potential customers based on their industry and location (or even by how much money they make). 
After that, all you have to do is send out an email pitch or call them up!
Businesses Near Me – Similar to Salesforce in terms of its database size but less costly than some other options due to being free. 
This search engine allows you find addresses and phone numbers for businesses within specific cities or towns across America so that it's easier for salespeople like yourself who don't have time for extensive research projects before making calls or sending emails."
4. SumoMe
SumoMe is a suite of tools that help you grow your website's traffic, leads, and sales. SumoMe has a suite of tools that help you grow your website's traffic, leads, and sales. Ahrefs is an SEO tool that helps you get more traffic from search engines. 
Canva has a suite of tools that help you design graphics for your website or blog. CrazyEgg has a suite of tools that help you analyze the performance of your website.
SumoMe also offers an app called List Builder which allows users access to premium content in exchange for their email address (you can use this feature if you have SumoMe installed on your site). 
This feature works very well if done right because people will be more likely to subscribe when they know they will receive something valuable in return for doing so.
5. WordStream
WordStream is a keyword research tool and PPC management platform that provides you with in-depth information on keywords, ads, competitors and more. The Hemingway Editor is a web-based tool that analyzes your content for readability. 
Fiverr is the world's largest marketplace for digital freelancers where you can hire people to do just about anything from design logos and graphics to write articles and blog posts. 
SumoMe helps you grow your email list, get more traffic and build a better brand through social, content and website tools like their Facebook Like Box Widget or Scroll Box Widget. 
PeoplePer maintains employee data (including skills), training plans & certifications in one place so HR managers can see each employee's progress towards goals at any time
Captivating videos are a powerful tool in modern B2C marketing strategies. Explore innovative techniques in 10 Ways to Make Stunning B2C Marketing Videos to create compelling content that resonates with your audience.
6. Ahrefs
Ahrefs is a tool that allows you to perform backlink analysis, content analysis, site explorer and rank tracker. It also offers a keyword research tool and traffic estimator.
Let's take a look at each of these tools in more detail:
Backlink Analysis: This section of Ahrefs will give you information about any website's backlinks (links from other websites) and their associated metrics such as Page Authority, Trust Flow, MozRank (also known as the Domain Rating), Majestic Rank etc.
Content Analysis: You can use this section to find out how many times your desired keyword has been mentioned in the content of another website or blog post by using its "Content Explorer" tool which searches through billions of pages across thousands of domains worldwide using algorithms that try to simulate human behavior when looking for information online. 
The results are then displayed on a graph so that they can be easily interpreted by users who understand what each bar represents but don't have time enough themselves
7. Canva
Canva is an amazing free design tool that you can use to make social media graphics, infographics, and business cards. It's easy to use and has tons of templates to get you started.
I love Canva because it allows me to create high-quality graphics without having to pay for them. If you're just starting out with marketing your business, this is a great tool for creating social media graphics like Facebook cover photos and Twitter headers. 
And if you want something more substantial like an infographic or custom business card design? Canva offers templates designed specifically for those things as well!
8. CrazyEgg
CrazyEgg is a heatmap tool that allows you to see how people are viewing your website. The software tracks where users click on the page and holds information about how long they spend on each section. 
This data can then be used to improve your website's usability, as well as identify areas of interest for future content creation.
For example, if you notice that one aspect of a specific page is being clicked frequently but not viewed for long, this could mean that it's not providing enough value or that it could be improved in some way.
CrazyEgg provides both free and paid plans with varying features. For example, the basic plan includes Heatmaps while the Professional plan includes Scrollmaps (which shows where users scroll when they reach certain page elements). 
However, even the free version has enough functionality to help you improve user experience with minimal effort – all without having to install any software!
9. SEMrush
SEMrush is a powerful and versatile tool for SEO and PPC marketers. It's a suite of SEO tools, including keyword research, rank tracking and backlink analysis. 
SEMRush is one of the best tools on this list because it can help you with everything from keyword research to competitor analysis.
The free version includes limited data on up to 10 queries per day, which should be enough for most businesses or startups looking to start out with their first website audit. 
There's also a paid plan where you can get more detailed information about your own website as well as competitor sites by using unlimited queries (the price varies depending on what plan you choose).
Injecting enjoyment into your marketing efforts can have a significant impact on your results. Learn practical strategies from 11 Ways I Made My Marketing More Enjoyable to transform your approach and make marketing a rewarding experience.
10. Upwork
Upwork is a freelance marketplace where businesses and independent professionals connect and collaborate remotely. It's an excellent place to find freelance writers, designers, developers and marketing professionals.
The site has a reputation for being a great place to find freelancers and for good reason: Upwork features some of the best talent around in all categories of marketing services. 
If you're looking for someone who can help your business grow its presence on social media channels or write content that will increase sales conversions on your website, this is the place to do it!
11. Fiverr
Fiverr is an online marketplace where people can offer a wide variety of services, including graphic design, writing and translation, voiceover work, marketing and promotion.
The site was launched in 2010 by Shai Wininger and Micha Kaufman. It has more than 1 million active sellers who have completed over 200 million orders since its launch.
The website allows freelancers from around the world to sell their services at fixed prices starting from $5 per project or task.
In February 2018 it was reported that Fiverr had surpassed one billion dollars in gross sales for its sellers since 2010
12. Hotjar
Hotjar is a tool that allows you to see how users are interacting with your website. You can see a heatmap of where users are clicking on the page, scroll depth, and scroll direction. 
You can also record user sessions by adding code snippets to your site (this only works if you have JavaScript enabled). 
Hotjar is great because it gives you a visual representation of how users interact with your site. This tool will help you make website changes based on what works and what doesn't.
13. The Hemingway Editor
If you're a business owner, there's a good chance that you have to write. And if you're writing, there's also a good chance that it's not as good as it could be.
You probably know this because people aren't responding well to the emails and blog posts you send out. Or maybe their responses are fine but they're not doing what they need to do in order for your message to really stick with them.
A lot of times when we write we're focused on making ourselves sound smart or important and sometimes we forget about writing in a way that makes our audience actually want to read what we have to say (or listen). 
That's where The Hemingway Editor comes in handy: it helps you write better by focusing on two things: 1) making sure your sentences are shorter and simpler than average; 
2) eliminating empty words from your writing so that what remains is clear, concise and easy for others who aren't experts like yourself (readers) understand quickly without having much effort put into understanding them at all! 
You'll be amazed at how much easier it is once you've gotten into the habit of using this tool every time before submitting any content online."
Scaling your marketing efforts requires a well-defined strategy and approach. Unlock the secret formula to drive exceptional results by exploring our insights in The Secret Formula for Driving Marketing Results at Scale and propel your business forward.
14. Yoast SEO Plugin For WordPress
Yoast SEO plugin for WordPress
Yoast SEO makes it easy to optimize your website and blog. It helps you to write better content, get more traffic, and increase your search engine rankings on both Google and Bing.
With this plugin you can easily create a sitemap of the pages on your site. The generated sitemap will tell search engines about all the pages on your site, which are optimized for search engines (SEO). 
This will result in higher rankings in search results for those pages that contain keywords relevant to the content of your site or blog.
Yoast also checks if you have a page title and meta description that includes specific words/phrases that are relevant for ranking well in searches on Google/Bing/Yahoo etc., which is what most people think when talking about "SEO" – but there's so much more!
Conclusion
When you're running a small business, it can be hard to find the time or money to invest in marketing. 
With so many things competing for your attention, such as managing your employees and keeping track of expenses, finding the right tool for marketing is crucial to keeping your business afloat. 
Luckily, there are plenty of tools that can help! Takeaways: Small businesses need marketing tools too!
Further Reading
Explore these additional resources to enhance your understanding of marketing tools and strategies for small businesses:
Digital Marketing Tools for Small Business: Discover a curated list of digital marketing tools that can empower your small business to thrive in the online landscape.
Best Marketing Tools for Small Businesses: Learn about some of the best marketing tools available for small businesses to streamline their marketing efforts and reach their target audience effectively.
Top Small Business Marketing Tools: Explore a comprehensive guide to top marketing tools suitable for small businesses, helping you make informed choices for your marketing strategies.
FAQs
How can I leverage digital marketing tools for my small business?
Digital marketing tools offer a range of solutions to enhance your small business's online presence, from social media management to email campaigns. These tools can help you automate tasks, analyze data, and engage with your audience effectively.
What are some essential marketing tools for a small business?
Essential marketing tools for small businesses include email marketing platforms, social media scheduling tools, SEO analytics software, and customer relationship management (CRM) systems. These tools can help you manage campaigns, monitor performance, and improve customer interactions.
How do marketing tools contribute to better customer engagement?
Marketing tools enable you to tailor your messages to specific customer segments, track customer behavior, and personalize interactions. By delivering relevant content and offers, you can enhance customer engagement and build lasting relationships.
Are there free marketing tools available for small businesses?
Yes, many marketing tools offer free versions with limited features, which can still be valuable for small businesses with tight budgets. These tools often provide a starting point for businesses to experiment with different strategies.
How do marketing tools help with analyzing campaign effectiveness?
Marketing tools provide insights into key performance metrics, such as open rates, click-through rates, website traffic, and conversions. By analyzing these metrics, you can gauge the success of your campaigns and make data-driven adjustments for better results.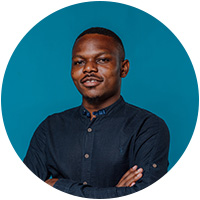 Costantine Edward is a digital marketing expert, freelance writer, and entrepreneur who helps people attain financial freedom. I've been working in marketing since I was 18 years old and have managed to build a successful career doing what I love.