It's a pretty common scenario: you're an aspiring social media superstar, but you have no idea how to turn your ideas into a career. Although becoming a freelance social media specialist can be a very lucrative job, it is important to know the steps involved in attaining this type of career.
Takeaways
1. Focus on developing a strong understanding of various social media platforms and their functionalities.
2. Master the art of creating compelling and engaging content that resonates with your target audience.
3. Hone your skills in social media analytics to measure the effectiveness of your campaigns and make data-driven decisions.
4. Build a portfolio showcasing your work and highlighting your expertise in different aspects of social media management.
5. Cultivate effective communication skills to collaborate with clients, understand their needs, and deliver results.
1. Learn The Fundamentals Of Running A Business
Before you make your decision to go solo and start your own business, take some time to seriously consider how you're going to manage all the responsibilities of being a freelance business owner.
Businesses regardless of size need a solid foundation in order to be successful. You need to have everything from accounting practices and time management strategies to marketing plans and business goals in place before you even think about launching a new business. These things are all important, but so is figuring out what type of work you'll be doing as a freelancer.
Building a successful career as a freelance social media manager requires dedication and strategy. Learn the key steps to becoming a freelance social media manager and achieving six-figure earnings in this competitive field.
2. Figure Out What You Want Your Business To Be
Now that you've got a handle on how businesses work in general, it's time to figure out what kind of business you actually want to run. Are you looking for ways to make more money? Do you want to take more vacations? Maybe you just want to spend more time with your family. To figure this out, write down what your short- and long-term goals are for your business and personal life, and then map out a plan for how you'll get there.
3. Be Sure To Choose The Right Legal Structure For Your Business
If you're doing work for several different clients at once, a limited liability company (LLC) might be best for you. If you're only going to have one client and you want to keep things simple, try an S-corporation or a sole proprietorship.
4. Outline Your Services And Fees
Then make sure your website reflects those services and fees accurately! Don't be afraid to contact prospective clients before you officially launch your services; they'll likely appreciate the personal touch of handpicking their own social media consultant.
Aspiring to become a freelance social media manager? Gain a comprehensive understanding of the role, responsibilities, and skills needed by exploring our guide on Freelance Social Media Manager. Equip yourself with the knowledge to excel in this dynamic industry.
5. Get Experience In Social Media Management
The social media landscape is constantly changing, but there's one thing that never changes—that's the need for an experienced social media specialist on hand to advise and make sure everything is running smoothly. But how do you become a freelance social media specialist?

It really comes down to two things: getting the experience you need and setting yourself apart with the right skills. You'll want to get out there and start getting experience with social media management. This can be tricky because it often falls under digital marketing, which can be difficult to break into without experience. 
Luckily, there are plenty of ways to get your foot in the door, including internships or volunteering for a nonprofit or small business that needs help.
With enough time and experience under your belt, it will soon be time to consider setting up your own freelance business. The most important thing here is that you don't rush into anything! Make sure your clientele is as wide as possible by offering services that span multiple platforms.
Consider developing a personal blog and using it to position yourself as an expert in your field. Once you've got everything set up, all that's left is to let people know what you can do for them!
6. Brush Up On Your Technical Skills
You don't need to spend years studying programming and algorithms, but you do need to know how to use the social media management tools that will allow you to get off the ground running. The goal is for you to be able to take a project, assess it, and provide your client with an actionable plan for moving forward within a week or two—not to have them waiting around for weeks on end while you try and figure out where to start.

Our favorite tools are Buffer and Hootsuite, although there are plenty of other options out there. When in doubt, look at customer reviews on the tool's website and integrate those into your assessment of which platform will work best for the client.

When it comes time to actually put together that actionable plan, keep it simple. Set up a few goals for your client, such as increasing their Facebook likes by 10% by the end of Q1, improving their SEO standing by 20 placements in Google's top 3 rankings by March 15th, and boosting their Twitter follower count by 25% as of April 1st. Then be sure to clearly explain how you are going to archive.
Earning more money as a freelance social media manager involves strategic planning and skill refinement. Discover the 15 actionable steps to increase your income in the realm of freelance social media management, and unlock your full earning potential.
7. Get Certified
It's important to get certified before you start applying for jobs. The more certifications you have, the better your chances of landing a good position. So where do you begin?
The best way to become a social media specialist is to earn a degree in business administration, marketing, communications, or some other related field. If you're looking to work as a social media specialist right out of college and don't want any extra training, then this option might be your best bet. 
You'll learn all the skills necessary for success in this field while earning money at your new job!
If earning an advanced degree isn't feasible (or desirable) for whatever reason, there are other options: get certified through an online program like Hootsuite Academy or HubSpot Academy; take classes at community colleges, or get on-the-job training by working with experienced professionals in this field!
8. Focus On Building Your Network And Client List
Social media is all about relationships. The more people know who you are and what they can expect from you, the better your chances of getting hired by big names as a freelance social media specialist. It's going to take some time—but if it's worth doing at all, it's worth doing right!
9. Create A Work Portfolio
Create a work portfolio. A portfolio is one of the most important things you can have as a freelancer. It should show off your skills and expertise; projects that you've worked on in the past; and be easy to navigate.
A good place to start would be by gathering everything you've done in one file (or website). This way, when a potential client asks for previous work, it's all in one place for them to look at. Make sure your best work is there, and don't forget about variety: include different types of content (i.e., video, text-based posts, ads) from different industries or clients if possible!
If you have time to spare before pitching yourself as a freelancer, consider creating an e-portfolio site with Squarespace or Wix. There are plenty of free templates out there that showcase your work while remaining professional and easy to navigate. 
Again, make sure this portfolio shows off what makes you unique—your niche—as well as any relevant certifications or training you may have received over the years!
Content creation plays a pivotal role in freelance social media work. Delve into the world of freelance social media content creation to understand its significance and learn why this skill is essential for every aspiring social media specialist.
10. Start Your Own Blog
You don't need to have a blog to start working as a social media specialist, but eventually, you'll want one. Now is the time to familiarize yourself with blogging and develop your voice.
Starting your own blog will also have added benefits:
It will showcase your skills as a writer and communicator. Having an online portfolio of writing samples can make it easier for prospective clients to see what you can do in the written word.
Your own blog can be a great promotional tool for you and your services as well, especially if it focuses on topics relevant to potential clients (i.e., content marketing).
Blogging gives you experience in marketing, public relations, content creation, and copywriting—all aspects of freelancing that will come into play once you start taking on clients (I recommend this freelance blogging course).
You may be able to monetize your blog through advertisements or affiliate programs down the line (more on that later).
11. Offer To Do Videos For Local Businesses
Another great way to get your name out there is by offering to create videos for local businesses. Videos are becoming more and more important in marketing, especially from a social media standpoint. You can reach a wide audience through short and entertaining pieces that go viral. 
But many local businesses don't have access to the technical savvy or equipment necessary for good quality video production. Offer to make one for free or at a reduced cost as a way of showing off your skills—and you'll be able to add it to your portfolio in no time!
The best part about this strategy is that you can create the video with minimal resources—and even no cost if you already have equipment like cameras, audio recorders, and editing software on hand. Many modern smartphones have perfectly useable cameras built into them so don't feel like you need to invest in expensive gear right away.
Something that also works really well is offering to do an interview-style video with the business owner so they can talk about their company and showcase their unique products or services in an authentic way.
12. Create Your Own Business Cards
Once you have your design, there are many options for printing your own business cards. You can print them on your own printer, or you can print them at a local print shop. Another option is to order them online from a website that specializes in printing business cards.
For easy printing at home, use a thick cardstock paper. Be sure to set the printer settings to "best quality," as well as set the appropriate paper size that matches the dimensions of your card (for example, US Letter). Some printers require special cardstock paper; check with your printer's instruction manual before printing if you're not sure how to do this.
Determining the right pricing structure is crucial for success as a freelance social media manager. Gain insights into industry standards and strategies by exploring our guide on how much freelance social media managers should charge, ensuring your services are appropriately valued in the market.
Wrapping Up
If you want to become a freelance social media specialist, it can be done, but you'll have to work hard to get there. The first step is creating a plan for yourself that includes obtaining the necessary certifications and skills for the job. Social media specialists need to understand marketing, search engine optimization and branding.
They also need to have experience using social media platforms like Facebook and Twitter. You can obtain the skills you need by enrolling in courses at a local college or university. If you are currently working, look into taking continuing education courses at your company's expense.
Further Reading
14 Must-Have Skills for Every Freelance Social Media Manager: Discover essential skills that every freelance social media manager should possess to excel in the industry.
Insights for Freelance Social Media Managers: Gain valuable insights into the world of freelance social media management, helping you navigate challenges and opportunities.
Skills Every Freelance Social Media Manager Needs: Explore a comprehensive list of skills that freelance social media managers need to succeed in their careers.
People Also Ask
What Are The Duties Of A Freelance Social Media Specialist?
The duties of a freelance social media specialist vary widely, depending on the client and the type of work they need to be done. Sometimes the freelancer will be responsible for creating and posting original content to their own accounts. 
 Other times, they'll be asked to boost an existing post that was posted by someone else by reposting it to their own accounts. Some clients hire freelancers to do pretty much every aspect of marketing on social media, while others only have them perform one task, like boosting posts or gathering data using an app called Snapchat Geofilters.
What Are Snapchat Geofilters?
Snapchat Geofilters are filters that people can add to their snaps when they're taking them in a certain location. A freelancer might be asked to use Snapchat Geofilters to help their client's brand get exposure in a certain area where it needs more customers. For example, a mother-daughter spa might want to promote their business during Mother's Day weekend at a nearby shopping center in order to attract more business to their own spa.
Is A Freelance Social Media Specialist Different From A Freelance Social Media Manager?
Yes! A freelance social media manager will manage a company's social media accounts, as well as create content for those accounts. A freelance social media specialist is more of a consultant, providing advice and expertise to companies regarding the use of Social Media.
How Many Hours Do I Have To Work To Be Considered Full Time?
While there is no set definition of what full-time means, it is generally considered working at least 35-40 hours per week. This allows you to take on other clients or projects without an issue.
Is A Freelance Social Media Specialist Someone Who Tweets For You?
No, not exactly. A freelance social media specialist is somebody who helps you manage your social media accounts, including writing/posting tweets and interacting with your fans/customers on Twitter.
What Is The Best Way To Organize My Freelance Social Media Presence?
The best way to organize your freelance social media presence is with a comprehensive strategy. Determine what each platform will provide you in terms of marketing, and then create a content calendar that provides a specific purpose for each day. The goal is to create an experience for followers that draws them into your brand, while also providing value so they continue to follow you.
What Is The Average Cost?
Freelance social media specialists typically cost more than an employee would because they charge by the hour rather than by salary. On average, you can expect to pay $20-$50 per hour for this service.
What Are Some Benefits Of Working With A Freelance Social Media Specialist?
Hiring us for your social media presence has so many perks! We'll get your brand the visibility it needs to grow, we'll increase your number of followers on all of your social platforms, and we'll help you establish goals and track progress so you can see your business flourish online.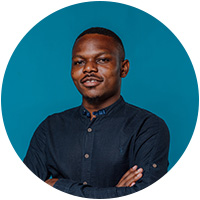 Costantine Edward is a digital marketing expert, freelance writer, and entrepreneur who helps people attain financial freedom. I've been working in marketing since I was 18 years old and have managed to build a successful career doing what I love.