Are you a freelance writer who dreams of doing something a little more fun than writing annual reports? Or maybe you're an online influencer who's looking to make money off your social media following. 
Either way, freelance social media content creation is the perfect job for you. In this blog post, we'll be giving you a rundown of: what freelance social media content creation is, all the basics of freelance social media content creation and why should you consider freelance social media content creator.
Takeaways
1. Freelance social media content creation involves crafting engaging and strategic content for various platforms.
2. Collaborating with freelance creators brings a fresh perspective and diverse skills to your content strategy.
3. Freelancers can adapt quickly to changing trends, helping your brand stay relevant and current.
4. Cost-effectiveness is a major advantage of hiring freelance content creators for your social media needs.
5. Outsourcing content creation allows you to focus on core business tasks while maintaining a strong online presence.
What Is Freelance Social Media Content Creation?
Freelance social media content creation is a type of creative writing. It's like copywriting, but instead of writing for print or web marketing materials, you're writing for social media campaigns.
We're not talking about just posting something on Facebook or Twitter, though. You'll be creating short posts with catchy headers that can be used across multiple platforms in order to get people excited about products or concepts. That means drafting witty captions on Twitter or Instagram one day and then writing clever Facebook posts that encourage people to "share" another day.
Also, social media content creation is an umbrella term for all types of work that involves creating content for social media platforms like Facebook, Instagram, Twitter, and YouTube. The most common types of social media content include:
Photos: This is probably the most important type of content on Instagram. People use photos to show off their style or lifestyle, display products they have for sale, and showcase their art/photography skills.
Videos: These are great for showing tutorials like makeup application or cooking demonstrations; sharing your opinion on products/books/movies/etc., and giving short presentations on topics like "how I got into college" or "five tips for healthy eating."
Building a strong network is essential for freelancers. If you're looking to connect with like-minded professionals and expand your reach, explore these 15 ways to build a strong email network quickly. Strengthen your connections and unlock new opportunities in your freelance journey.
Who Is Freelance Social Media Content Creator
A freelance social media content creator is a self-employed person who creates articles for brands on social media platforms. Freelance creators are usually internet entrepreneurs who blog about their personal experiences, ideas, and opinions, or a type of industry news that will appeal to the brand's audience.
Social media content creators can work as independent contractors, which means they control their own work hours and work from home. Most of them are full-time freelancers, although some also moonlight as part-time writers in order to make ends meet while creating content for their own websites or blogs.
Freelance writing is a lucrative business because it allows the writer to make money while they're working on their own projects. 
However, there are many factors that affect the income potential of freelance writers. Some factors include:
Your Ability To Focus On Projects And Deadline
One major factor is your ability to focus on projects and deadlines, as well as your ability to keep track of them. You'll want to be able to organize your projects, remember their details, and meet the deadlines you set for yourself. Another important factor is the value you place on your time.
If you're not charging enough per hour, you may have trouble making ends meet and achieving your financial goals. Finally, it's helpful if you have a niche or specialty area in which you can establish yourself as an expert. This can mean focusing on a particular genre of writing, industry, or subject area.
Focus Or Specialization
Many freelance writers specialize in certain subjects or topics, such as parenting, sports or entertainment. Some writers work as generalists and write about anything under the sun. These are called generalists and tend to get paid less than those who focus on one subject area or market segment.
Determining how to price your lead generation services is a crucial aspect of success. Discover valuable insights and strategies with these 14 tips on how to charge for lead generation. Understanding your worth and effectively communicating it can significantly impact your freelance business.
Number Of Clients
The more clients you have, the more you can make, obviously. You can choose to work with fewer clients who pay more per project, but if they don't have enough work for you all year-round, then your income won't be as consistent. The best way to keep a steady flow of clients is by constantly networking and marketing yourself as a freelancer.
Types Of Clients
Big corporations typically pay more than small businesses or independent contractors, so if you're working with big brands, chances are your income will be higher than those who work only with smaller businesses or individuals. However, large corporations usually hire freelancers through agencies, which means they take a cut and give the rest to the freelancer.
Experience
More experienced freelance writers often have a competitive advantage over those with less experience because they can provide higher quality work in less time, allowing them to complete more assignments and earn more income. 
Additionally, as new writers gain experience over time, they may be able to improve their writing skills, which could help them increase their income by working for better-paying clients or charging higher rates for services.
Strong Demand for Services Increases Income Potential
The current demand for freelance writers' services will also impact their income potential. If there is strong demand for writers with a certain skill set or in a specific area, then the competition between clients may help drive up the average rate that they are willing to pay. This could result in higher overall earnings potential for freelancers who are able to meet these demands.
Are you considering a career as a freelance social media manager? Learn more about potential earnings and industry standards by exploring How Much Should a Freelance Social Media Manager Earn? Make informed decisions about your career path and financial goals.
Self Promotion
If you don't have a lot of experience as a freelancer or if word of mouth isn't generating enough work for you try using online job boards. Not only will they help fill in the gaps in your freelance schedule, but they may also open up opportunities for longer-term work that can be lucrative. You can also use social media to tout your services and let people know about your availability.
Geographic Location
According to the Bureau of Labor Statistics (BLS), the city you live in can have a big impact on how much you make as a freelancer. The average hourly earnings of freelance writers in New York City was $56.59, while it was only $19.36 in Houston, TX. With that said, there are other factors that could affect these figures. 
For example, New York City is known for being an expensive place to live, so perhaps people need to earn more money just to survive than they do in other areas of the country.
Additionally, the BLS noted that freelancers in certain industries tend to make more money than those working in others. Freelance writers who worked in the motion picture and video industries earned an hourly wage of $29.54 on average. Writers working for educational services made slightly less at $28.95 per hour, but those working for legal services made even more at $32.12 per hour on average.
Your Marketing Plan
How's your marketing plan? Did you set one up? Are you consistently working on it? This is the most important factor for your income potential as a freelance writer. You need to set up a website and update it regularly with relevant content and have goals for how many times per day or week you'll be posting on social media or sending out emails or newsletters to potential clients.
Your Time Management
Some people are night owls, and some are early birds. If you're not a morning person, then forcing yourself to wake up at 6 am and write for an hour or two might not be the best idea. There's no point in charging $100 per hour if you spend two hours trying to focus before you get anything done!
But on the flip side, if you know you're more productive late at night, then that's when you should be working. Your peak performance times are when you'll get the most work done and make the most money.
Basics Of Freelance Social Media Content Creation
Have you ever thought about freelancing in social media content creation?. If so, read on! We're going to go through what it takes to get started.
First, You'll Need To Have Some Basic Writing Skills
You don't have to be Shakespeare, but you should be able to write a sentence that is clear and easy to read. Sounds obvious, right? Well, it's not always as simple as it sounds. You need to be able to write for different audiences and styles and purposes, and that means having some basic writing skills.
Second, In This Field More Than Almost Any Other, You've Got To Understand Your Audience
Social media is a wide-open space, but that doesn't mean it's one big audience it's actually full of smaller ones. You have to be able to narrow down who each piece of content is for and tailor your writing accordingly.
Third, Make Sure The Content Is Relevant For Your Audience
This ties into what I said about understanding your audience once you figure out who they are and what they're looking for when they come across your content on social media, make sure what you give them is what they're looking for. 
You don't need prior experience to embark on a journey as a freelance social media strategist. Dive into actionable advice and insights with our guide on How to Become a Freelance Social Media Strategist Without Any Experience. Start your journey with confidence and knowledge.
Fourth, You'll Need To Know How To Use Social Media
If you're not already familiar with the common platforms like Facebook and Twitter, spend some time exploring them and figuring out how they work.
Fifth, You'll Need A Computer With Internet Access And An Email Address Where Clients Can Contact You
That's really all the equipment you need. RTP also recommends that you have some familiarity with Google Docs and Gmail. These free tools will help you do everything from writing your posts to sending them to your clients and making sure you get paid.
Six, Practice Writing In Different Styles
Social media content creators often write in many different ways that are determined by the style guide of their clients. For example, if your client wants their tweets to sound like a teenager wrote them (even if they are a huge corporation), then you have to figure out how teenagers talk on Twitter. 
To get experience with different styles, try writing as though you were a teenage boy who is obsessed with K-Pop: "I'm at the store getting more ramen noodles because I've eaten so much ramen that my lips feel.
Why Should You Consider Freelance Social Media Content Creator
Thinking about starting your own social media content creation business?. You're doing the right thing, It's a great time to be a freelancer, and there are more opportunities than ever before. Here's why you should consider becoming a freelance social media content creator.
1. You Can Make More Money
Just like any other business, being a freelancer means setting your own rates and prices. We're not going to lie there's an art to pricing yourself just right, but once you get that down, you'll be able to make more money than if you were working as an employee at someone else's company.
2. You Can Work On Your Own Terms
If you're tired of commuting or office politics or having to put on clothes every morning, then being a freelancer is for you! You can work from home in your pajamas, or you can explore coworking spaces and meet new people, or you can take your laptop to the beach and get some sun while working on a new project for one of your clients.
3. You Can Choose Who You Work With
You have total control over the kinds of people and companies you take on as clients. If you're not jiving with a client, you can walk away knowing that you've got a whole bunch of other exciting options to consider.
4. You Get To Create Your Own Schedule
Freelancing means that you get to call the shots around when and how you work. You can set your own hours and work at your own pace—and if there's something else important going on in your life (like taking care of a pet or having coffee with a friend), it doesn't have to interfere with your business.
5. You Can Take More Risks Than Other Companies Are Willing To Take On
When you're working for yourself, you don't need permission from anyone else to try something new or experiment with an idea. This gives you the freedom to make bold moves that your clients may not otherwise be willing to consider.
6. You Can Work Anywhere
You don't need to live in the same place as your clients, so you can travel while you work—and get paid for it! As long as you have internet access and a laptop, you can do your job almost anywhere in the world. That makes freelancing an especially attractive option for digital nomads and other people who enjoy traveling full-time.
7. You Get To Be Your Own Boss
That means no more waking up at 6:30 am to get ready for work and trudging through traffic just to sit in a cubicle for eight hours. As a freelancer, you can wake up at 10 am and spend those morning hours enjoying coffee while replying to emails and working on projects—without even changing out of pajamas if you don't want to.
Freelance work can also be done from any location with internet access, so if you want to travel the world, you can do so with your laptop in tow and set your schedule to accommodate as many adventures as you want.
Learning from real-world experiences can accelerate your growth as a freelance social media marketer. Discover valuable lessons from the field with 15 Lessons I Learned from a Freelance Social Media Marketing Job. Gain insights that can elevate your skills and help you navigate challenges effectively.
8. Free Your Mind
Are you currently employed in a job that drains your soul? Do you feel like you spend more time dreaming about what you could do with your life if you didn't have to go to this job every day than actually doing anything about it? Are you a genius at social media marketing, but instead of getting to use that talent, you're stuck behind a desk doing data entry from nine 'til five?
Do yourself a favor: stop wasting your time and talent. You have valuable skills that businesses need RIGHT NOW. Why not get rid of the chains that are holding you back and start enjoying life again?. 
Freelance social media content creators are needed right now. More and more companies are realizing just how important social media marketing is to their bottom line, and they're looking for freelance help to take their online presence to the next level.
If you think you're ready to take the plunge and start doing what feels right, we know just the place to help you get started: [website]. It's a simple process: create an account, fill out a questionnaire on your skillset and the kind of work you want to do, and we'll match you up with clients who need your expertise.
Final Thoughts
Okay, so freelance social media content creation isn't for everyone. If you have a background in writing, prefer working with your own clients, and are turned off by the idea of competing against the world for the best social media content jobs, it's not likely to be a good fit. 
However, if you don't mind collaboration, like the idea of working on different projects with interesting people, and aren't afraid to pitch and promote yourself professionally, this may be just what you're looking for.
Further Reading
Why Work with Freelance Content Creators?: Explore the benefits of collaborating with freelance content creators to enhance your content strategy.
20 Reasons to Hire a Freelance Social Media Manager: Discover the multitude of advantages in entrusting your social media management to skilled freelance professionals.
Social Media Content Creator: What They Do and How to Become One: Dive into the world of social media content creators, their role, and how you can embark on this creative journey.
People Also Ask
So What Kind Of Content Do Companies Make?
Everything from blog posts and articles to Instagram stories, Facebook posts, and tweets. It can be overwhelming sometimes, especially if you're trying to run a business or manage your personal brand at the same time. That's why so many brands hire freelance social media content creators: writers who specialize in creating content for social media platforms like Twitter and Instagram.
Why Should I Consider Hiring A Freelancer To Write My Social Media Content?
Hiring a freelancer will save you time and energy because it allows you to outsource writing marketing copy for your social media accounts. It will also allow you to create more consistent and compelling content for your accounts, which can help improve your brand and increase brand awareness.
What Are Some Examples Of Digital Content That A Freelance Social Media Content Creator Would Make?
Copywriters who work on creating digital content write things like product descriptions, product reviews, email copy, listicles, how-to articles and guides, case studies/white papers, web copy for homepages, about pages, and more. 
They also write blog posts, ads (like Facebook ads), Facebook posts, Instagram captions and posts, Twitter posts, Reddit posts, Pinterest pins, and boards. Depending on the company's needs, the scope of the job can include SEO-oriented writing as well.
Why Should I Consider Hiring A Freelance Social Media Content Creator?
If you're running a business with 500 employees or more than one person it's time to start thinking about hiring someone to handle your digital marketing efforts. The importance of a strong online presence cannot be overstated in today's world! And if you're trying to do it yourself or only have one person doing all your social media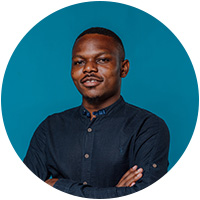 Costantine Edward is a digital marketing expert, freelance writer, and entrepreneur who helps people attain financial freedom. I've been working in marketing since I was 18 years old and have managed to build a successful career doing what I love.