To be a successful freelancer, you need to have an effective network. But where do you start? How do you know what strategies work best?
In this article, we'll cover the best and most effective methods to strengthen your email network. The key to freelancing success is maintaining healthy relationships with people who can help advance your career. By following these steps closely, you'll be able to create and maintain a solid email network that will open up new doors and keep them open for years to come.
Takeaways
1. Focus on targeted outreach to potential clients and collaborators.
2. Utilize social media platforms to connect and engage with your audience.
3. Offer valuable content through email to establish credibility and trust.
4. Attend industry events and webinars to expand your professional network.
5. Use referral programs to encourage your existing network to refer others.
6. Collaborate with other freelancers to tap into each other's networks.
7. Leverage online forums and communities to share your expertise.
8. Optimize your email signature to include relevant contact information.
9. Create lead magnets that entice potential contacts to join your list.
10. Personalize your outreach to make genuine connections with contacts.
1. Learn From Other People's Newsletters
Do you have a busy schedule and not enough time to write your own newsletter? No problem. You can learn from other people's newsletters by subscribing to them.
There are plenty of newsletters that don't require paid subscriptions, from fun afternoon reads like TheSkimm and The New Yorker Daily, to detailed news and analysis in a variety of fields, such as Slate's "The Slatest" (for politics) or fashion news site Racked. And if you find the ones that resonate with you most, all the better.
While reading, take note of what you like about each one. Maybe it's the inclusion of interesting statistics, or maybe it's a clean and simple format with plenty of pictures; either way, these preferences will help guide your own newsletter as you create it.
When crafting your freelance email marketing campaigns, remember that creativity and strategy go hand in hand. Our guide on Tips for Writing Successful Freelance Email Marketing Campaigns can help you strike the perfect balance.
2. Build A Valuable Email List With A Freebie
One of the fastest ways to build a strong email network is to offer your email list subscribers something of value.
What does this mean?
It means giving your email subscribers freebies in exchange for their email addresses. For example, you can use pop-ups on your website to entice people to subscribe or add a signup form to your homepage. In return, they get something that's valuable. This way, you're building a relationship with them by providing content they'll find useful and interesting.
Some examples of freebies you can offer are:
A guide (that's 20 pages or more) on how to achieve goals related to your industry
A monthly newsletter about what's going on in your industry (this will keep people updated)
Updates about new products/services you're offering for sale
As a freelance writer, mastering email marketing is essential for expanding your reach. Explore our 11 Email Marketing Tips for Freelance Writers guide to discover effective strategies for engaging your audience.
3. Keep Your Emails Short And Sweet
If you don't have time to write a long email, or if you're worried that it might be misunderstood, don't do it. Just like with any relationship personal or professional communication is key. There are plenty of ways to build networks and earn trust through emails, but when you're just starting with someone new, the best way to stay in touch is by keeping yourself short, clear, and concise.
Remember: You want to make your communication feel natural think of your email as a text message. Every word has a purpose and contributes something meaningful to the overall message. Be short, sweet, and to the point.
4. Be Personal In Emails
You don't want to write your emails as if you're writing from a faceless corporation. That's not what you are, and it's not the impression you want to give. Instead, try to make your emails more personal. A few things that can help include:
Using your name with the subject line
Sending an email from a personal address instead of a company address
Using your real name in the reply-to field
Not using language like "we" or "our," but rather saying thank you, and giving personal replies that say "I" and "you."
Signing off at the end of each message with your name
5. Be Consistent
Be consistent. Maintaining a schedule is important when it comes to building a network. There are many ways you can do this. For example, you could write a weekly newsletter that covers a specific topic or niche that your target audience would be interested in, or you could create and lead an online community where people can discuss their experiences as freelancers. 
Whatever method you choose to start, stick with it and keep going. The more consistent you are, the better results you will see in the end.
Starting to email a list of unknown contacts might seem daunting, but it's a powerful networking approach. Learn the ins and outs with our guide on How to Get Started Emailing a List of People You've Never Met and pave your way to meaningful connections.
6. Have A Clear Message For Your Email Newsletter
A great way to start building your newsletter is to clearly define what it is you want to accomplish with it. This will become your mission statement. Do you want to provide helpful tips in a certain area? Maybe you'd like to highlight the newest and most exciting things happening in a specific industry.
Or maybe you just want to let people know what's going on with your life and career, or regularly share pictures of your cat sleeping in funny positions. Whatever it is, having a clear message for your email newsletter will help ensure that both you and your subscribers get the most out of every message.
7. Reply To Your Readers' Emails
Readers will contact you through email with questions, comments, death threats, and more. When they do, respond as quickly as possible. Not doing so will not only make them feel snubbed but also slow your journey to building a strong network. Respond the very next day if it's a weekday and within 48 hours if it's a weekend. Every minute counts when it comes to growing your email list!
8. Offer An Incentive For People To Subscribe To Your Email Newsletter
This is probably one of the most popular tactics out there, but it still works. A freebie in exchange for an email address gets people to subscribe. What makes it effective is that you get to offer an "ethical bribe" that encourages people to opt in when they otherwise might not.
There are many different ways to do this, but I'd recommend making it relevant to your audience and something useful for them. You could offer a downloadable PDF, a video course on a specific topic, or anything else that would be helpful within your niche.
9. Use A Tool Like Buzzsumo To Find Influencers In Your Niche 
A great way to increase the number of email subscribers you have is to partner with other experts in your niche. Buzzsumo is a tool that makes it easy for you to find influencers in your area of expertise and discover how many email subscribers they have so that you can contact them about working together.
Another similar tool is Followerwonk, which also allows you to search for Twitter users by keyword and then sort them by follower count. If you're just getting started with influencer marketing, take the time to familiarize yourself with who the big players are in your niche, so that you can come across as professional and knowledgeable when connecting with them.
One option for collaborating with an influencer who has a large email list is guest blogging on their site; this will introduce new people to your content and allow you to connect with their audience directly through your bio/author box at the end of the post. 
If you don't want to write a blog post, there are other options such as doing a webinar or hosting a live video on social media together, where both of you promote it ahead of time via email (and if someone signs up for yours after hearing about it from theirs and vice versa, they both win!).
You could even do something less structured like getting together over Skype or Google Hangouts every few weeks just to talk shop; record these sessions and use clips from them in future emails. 
Transitioning to a full-time income from freelance email marketing requires dedication and expertise. Our guide on How to Make a Full-Time Income Freelancing as an Email Marketer offers insights and strategies to help you achieve your financial goals.
10. Build An Email List Using Facebook Ads
Facebook is way more cost-effective than Google for advertising. When you're just getting started with a brand new audience (and your website traffic is still in the single digits), it can be tough to get high-quality and relevant traffic from Google.
Facebook solves this issue by allowing you to handpick the exact group of people who are interested in what you do. The downside? A lot of people in those audiences don't have their credit cards out and ready to purchase yet because they aren't familiar with you or your business. The upside? You can presell them on your business using Facebook ads, then invite them over when they are ready to buy (because they will eventually) by capturing emails.
11. Use Hashtags When You Promote Your Newsletter On Social Media
When you share your newsletter on social media, use a hashtag. It's an easy way to increase its visibility and get more eyes on it. Hashtags are especially effective for Twitter, but you can use them across different platforms as well. It's best to create one unique hashtag for your newsletter and stick with it every time you promote it on social media. You can use the same hashtag when cross-promoting your newsletter posts, too.
12. Create A Twitter Thread Instead Of Just Sending Out A Tweet
When you're posting a series of tweets that are connected, it's easy to start a thread. Just click the "plus" button and write your tweet. Include the @ symbol plus the individual's username to who you want to reply to notify them. You can also include hashtags to get the thread noticed by other people who are searching for relevant content on Twitter. Here's an example:
13. Use A Tool Like Instapage To Create Landing Pages With Minimal Effort.
Instapage allows you to create a landing page for your website in minutes. A landing page is a simplified version of your main website that generally focuses on a single product, service, or feature. 
It helps remove distractions and encourages visitors to complete the action you want them to take, like signing up for your email list. It's easy to use, has plenty of design templates that can be customized quickly, and even has additional features like heatmaps so you can see how people are using your landing pages.
14. Guest Post To Increase Your Email List Subscribers And Subscribers On Social Media At The Same Time
Another effective way to build a strong email network quickly is by guest posting on other people's blogs and websites. I don't know about you, but when I read an article that resonates with me, I check out the author's website/blog to see what else he or she has written.
This also helps you get discovered by a new audience of readers who may not have heard of you before but are interested in reading more of your work. Guest posting can be done in conjunction with promotions via Facebook groups (as mentioned above) and is an easy way to reach out to new readers who may look forward to receiving your emails in their inbox each week.
Looking to boost referrals and sales as a freelancer? Dive into Freelance Email Marketing: The Secret to More Referrals and More Sales to uncover the potential of leveraging email marketing for increased business growth.
15. Create An Affiliate Partnership Program For Influencers And Bloggers
Create an affiliate partnership program for influencers and bloggers to promote your product or service via their existing email newsletter lists and social followings, with commission-based incentives for the partners who sign up for the program and drive their traffic to you. If you don't already have a network of influencers and bloggers that you can tap into for collaborations, another good strategy for getting your email list off the ground with top-of-funnel subscribers is by launching an affiliate partnership program.
An affiliate partnership program is basically where you incentivize people to join up as partners with your brand, and promote different offers on your behalf via their existing email newsletter lists, social followings, and other audiences that they own. The way it works is that they agree to drive traffic from their audiences to your site (blog post, product page, landing page, etc.), and then get paid commission based on how many conversions they generate.
If you've ever been on Amazon or Etsy and clicked through to buy something after finding it through someone else's blog or newsletter, then that person most likely gets a small percentage of the sale as commission so it's kind of like that except you choose what products or services are being sold.
This method works well because not only does it help boost your email list quickly with quality leads since you're leveraging other people's existing audiences but it also helps build awareness about your brand amongst these affiliates as well as their followers who may not know who you are yet. Plus, since each affiliate has opted into this program themselves because there is an incentive involved for them too (making money), chances are higher than if you were just randomly emailing people out of the blue asking them to share your brand with their network plus if they don't think much about what type of audience might like what sort of product or service when making recommendations in their newsletters and social media posts (because after all, they aren't experts in everything!).
It also allows them more flexibility in terms of what type of offers they can promote without having to worry too much about whether a given recommendation would make sense for their readership or following.
Further Reading
15 Proven Ways to Get Clients Fast: Explore effective strategies to quickly attract clients and grow your freelance business.
Mastering Effective Email Marketing: Dive into the world of email marketing and learn how to create compelling campaigns that engage your audience.
Top Toolkits Every Freelancer Must Have in 2023: Discover essential toolkits that can enhance your freelancing journey in 2023.
Final Thoughts
All of the strategies mentioned above have helped me and the freelancers I've worked with build strong email networks quickly. If you dive into just one or two of these strategies, you'll notice a difference in your email network in no time. So don't be afraid to test out some new ways to engage on social media and be sure to implement one or more of these tactics before you send off your next email pitch.
The most important thing is that your network grows with people who want to hear from you and want to work with you, but if you put yourself out there authentically, it's far easier than it seems!
People Also Ask 
What Is The Best Way To Build An Email List?
The best way to build an email list is to ask people if they would like you to add them. You can do this in person, or if you want a larger reach, mass email everyone on your contact list with the option of unsubscribing. Just be sure to make it clear that opting out is an option! No one likes getting spammed by emails from a stranger.
How Do I Email Someone For The First Time?
Sending that first email can be intimidating, but there's no need for it! Ask politely about what you're looking for whether information about their company or just a quick chat and give them time to respond. Don't worry about seeming too "pushy" and always respect the recipient's boundaries and time commitment; most importantly, don't give up.
Everyone has been new at something before and we all understand what it's like not knowing exactly how things work at first. It's all part of the learning process so keep trying until you find success! Best wishes!
How Do You Send An Email To Someone You Don't Know?
Don't be afraid of sending emails to people who are unknowns just remember these basic guidelines: Introduce yourself clearly (who are you?), state why they should care about what your message contains (what's in it for them?), and close with thanking them for their time reading through everything that was sent over as well as providing some kind of next step action plan (what comes next?).
If done correctly, this approach will ensure maximum impact when reaching out because it allows recipients access to who's on the other side while also giving them answers right off bat which makes things much easier when deciding if they want to open or delete your message based solely on subject line alone!"
What If You Don't Have A Large Social Media Following?
Then you should start with your existing connections and expand from there.
The starting point for anyone trying to build a newsletter is: Do I know any other writers who also have newsletters? Yes? Great, let them know about yours! And maybe they'll promote it on their platforms as well. 
If not, can you promise to promote their newsletter if it's something that will appeal to your audience? (And would they agree to do the same for you?) If not, then why not reach out to someone with a different business model – but someone whose work you admire – and ask how they like doing what they're doing.
You probably can't say "I'll promote your newsletter for the rest of the time," but you can make some kind of trade-off or offer help in another way. At this point, it's still very early days. There aren't many people listening yet. So go ahead and make some noise."
What Is The Best Way To Expand My Network?
A great way to expand your network is to attend conferences. Conferences are a great place to meet new people who are also in your industry. You might even be able to talk them into becoming a new client or refer you to someone they know who could use your services.
How Do I Build My Network?
You can build your network by making connections with other freelancers. By making connections with other freelancers, both of you can refer clients to each other and help each other out with certain projects that might be outside the scope of what you normally do for clients.
 It's good for you because it gives you more opportunities for work, and it helps the other person out by allowing them to focus on their areas of expertise which will make them look better in front of their clients as well.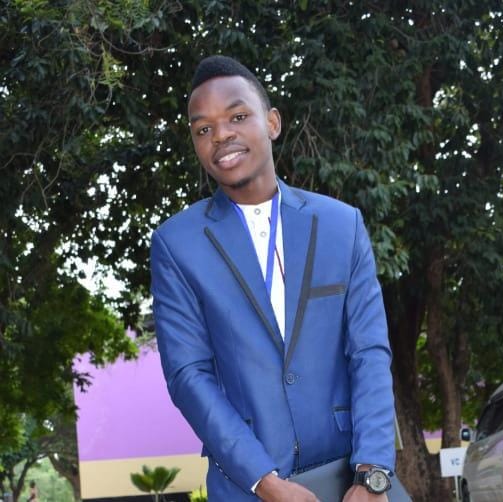 I am a content writer, and I love what I do! Writing makes me feel like the words are flowing through my fingers, and then onto the keyboard, like magic. My experience as a writer has taught me that writing makes me feel good, as well as helps others to feel better too!