Have you ever hired a freelance social media strategist? Of course, you have — we all have. You see them all over the place, on job boards or offering their services on their blog. They look great and their writing is incredibly persuasive. 
Surely they'd be the perfect choice to help you grow your business and get more followers on social media. But, before you hire them, what exactly should you be looking for?
Let's dive into it…
What Is A Freelance Social Media Strategist?
A freelance social media strategist takes care of your brand's social media presence. This includes creating profiles on various platforms, such as Twitter, Instagram, Facebook, and LinkedIn. A freelance social media strategist also makes sure that your business's social media accounts are active and engaging on a daily basis.
Takeaways
1. Specialized Expertise: Seek a strategist with deep knowledge in social media platforms and trends.
2. Creative Thinking: Look for someone who can develop innovative and engaging content strategies.
3. Data-Driven Approach: Prioritize candidates who use analytics to optimize strategies for better results.
4. Communication Skills: A strategist should be an effective communicator to collaborate with your team.
5. Adaptability: Choose someone who can adjust strategies based on evolving social media landscapes.
Hiring Someone To Do Social Media Marketing For You Is Not As Simple As It Seems
There are a few different social media roles available community managers, who work with your customers online; content creators, who can produce blog posts and videos; and social media strategists, who create your overall strategy.
In this section, we're going to tackle the latter: the part of your team that helps you define a plan, create goals and objectives, and put processes in place so that all of your other employees know what they're doing. Sounds great! And it can be! But there are some key things you should look for when choosing a person for this role.
Know what you want from them; What are the results that you want to see? Do you want them to help drive sales? Help show off thought leadership in your industry? Help launch a new product or service? Knowing where you want them to focus their efforts will make it easier for everyone involved.
Look at their work; This is important when hiring any sort of creative professional (graphic designer, copywriter) but especially important when interviewing someone whose job it is to be creative every day. 
You don't need them to have done exactly what they'll be doing with your company (I mean, if they had already done that exact thing and were good at it, why would they be interviewing with tiny start-ups like yours or mine?), but asking about something similar will give you an idea about how comfortable they'd be doing those same things for your brand.
See if they're a good fit; Social media experts often wear more than one hat at once because the nature of their jobs requires it. They might handle copywriting duties one moment, then take pictures of their dog dressed up as Batman 10 seconds later because he was walking by looking adorable while she needed a quick Twitter image.* When I'm evaluating candidates I usually ask them about themselves personally first: What do they enjoy reading in their spare.
Building a successful career as a freelance social media strategist doesn't always require prior experience. You can learn how to navigate this path by checking out our guide on Becoming a Freelance Social Media Strategist Without Any Experience.
If You Want To Work With A Freelance Social Media Strategist, You Need To Look At The Following Things
If you want to work with a freelance social media strategist, you need to look at the following things:
Experience – It's important that your strategist has experience in the field. How many years have they been doing it? What are the types of clients they've worked with?
Knowledge – Are they an expert in Facebook? Instagram? LinkedIn? Google Plus? Pinterest? It's important for them to know what works on each platform. Ask about what organic and paid strategies they would use on each platform.
References – Do they have references from employers or clients who can confirm that their work is high-quality and professional? Can you check out their work or read case studies or testimonials from people who have worked with them before you decide to do so yourself?
Samples – How can you be sure that your social media strategist will do a good job if he/she doesn't show any prior examples of their great work on his/her own website or social media accounts (e.g., blog posts, videos, infographics)? If he/she has no samples of his/her own, then how can you tell whether he/she knows how to produce quality content for your business's social channels and website pages? 
A good rule of thumb is this: If I'm looking for someone who does this type of thing full time professionally on behalf of other companies (like myself), then I expect them to have samples displayed prominently online somewhere where potential customers might find it more easily than digging through obscure corners on LinkedIn profiles."
1. Check Out Their Previous Work
A portfolio of previous work is a great place to get an idea of what you might expect from your freelancer. Their body of work should be as diverse as possible and show how they've handled different situations with different clients. Take a close look at what they did for each client, and compare it to the results that have been achieved (if available).
If there aren't enough samples in their existing portfolio, ask for some case studies or real-life examples of campaigns and strategies they have worked on before. Not only will this help you assess if their approach is suited to your brand, but it will also give you an idea of whether or not your personalities match. If there are no references available, consider this a red flag – all businesses with successful projects have projects to showcase!
If you're aiming to excel as a freelance social media specialist, you'll benefit from these insightful 12 Tips for Becoming a Freelance Social Media Specialist that can help you stand out in the competitive landscape.
2. See What They Are Like On Social Media
Once youn have got a list of candidates, you'll need to check out their social media profiles. This is where you'll be able to see how much time and effort they put into their own online presence. Their social media platforms will also give you a better idea of your working relationship and what it would look like on a day-to-day basis.
Here are some things to keep an eye out for:
Are they active? If the last update was three months ago, then this isn't someone who will be giving your brand the attention and love it needs.
How many followers do they have? This doesn't necessarily mean that more followers is better but it does mean that someone with 1000 followers is doing something right and should definitely be considered as a candidate.
Do they engage with their followers? A social media strategist has to know how to get people talking (and listening). Look at some of their posts and see if there are any comments or likes these are all indications that people care about what they're saying.
Do they have their own blog or website? You can use these extra sources of information to get an even better sense of what this person is like in real life (and on the Internet). Check out their most recent posts to make sure that the content is relevant, interesting, and well-written.
3. Ask Them How They Measure Success
It's important to ask any freelancer you're considering hiring how they'll measure success. If a freelancer can't tell you what metrics they would use to assess their performance, it's likely because they don't have a clear way of doing so. In this case, the easiest thing for them to do is simply say "Oh, I'll look at how many new followers I've gained," or something similarly shortsighted. 
While these things are good indicators of increased reach, that doesn't mean your business will make more money in the long run. The most successful social media strategists will be able to tell you exactly what they're doing with your account and why and how that relates back to your overall business goals (whether those are increasing revenue or building brand awareness).
4. Take A Look At Their Writing Samples
Next, you should take a look at their writing samples. This is where you can really see how they write and what they write about. Do they have a good writing style? Do they write well and clearly? Being able to engage readers with your social media posts is essential, so this is important. It's also an opportunity for you to see if the writer knows how to use keywords correctly so that their posts are SEO-friendly.
If you're looking for someone who will work on a bigger content project or become a member of your team but want them to work remotely, it's highly recommended that you ask for samples of longer works as well as shorter pieces. If the person has experience with blog articles, whitepapers, and reports, then it would be great if you could review some of that content too as this will give you a better idea of how the writer performs on larger projects with more complex requirements and deadlines.
Setting the right pricing for your services is essential in the world of freelance social media management. Discover valuable insights about rates in our article How Much Should Freelance Social Media Managers Charge? to ensure you're compensated fairly.
5. Double Check Their References
With the above questions as a baseline, you'll have a good sense of how a candidate works and whether they're able to help you achieve your goals.
It's important to follow up on those answers by checking references, too. Take the time to interview their past clients and ask about the results they saw from working with the strategist and about their experience working with them in general. You should also check out their portfolio of previous work.
You can also look for testimonials on social media profiles and elsewhere online. These references will give you even more insight into what it's like to work with that person, so be sure to take full advantage of them!
Learning from the experiences of others can provide valuable insights for your own journey. Explore the lessons shared in 15 Lessons I Learned from a Freelance Social Media Marketing Job to gain a deeper understanding of the dynamics of the industry.
You Want A Social Media Strategist That Knows Their Stuff And Can Put It Into Practice
When you interview potential freelancers for your company, keep in mind that a good social media strategist should:
Have an understanding of the importance of brand recognition; What does it take to earn trust? How can a freelancer help you achieve this goal? The answers to these questions are what will truly set a social media strategist apart from someone who doesn't know how to do the job well. 
A strategist who is worth hiring understands that building relationships with those in your community will help them promote your business while simultaneously expanding its reach and potential audience.
Know that social media marketing is not just about selling products or services; it's also about developing relationships with customers, and educating them on why they should buy from you instead of competitors. When done right, this form of advertising has proven successful at increasing sales numbers over time as well as improving brand awareness (also known as "brand recognition").
Be able to relate to your target audience; by using terms specific enough so they don't feel lost but generic enough so they still feel included – it's important when writing content for social platforms such as Facebook, Twitter or Instagram because each platform has its own set of rules regarding what kind of information can be shared publicly (and not). 
If you're going for maximum impact then make sure whoever writes the copy knows how best to communicate across multiple platforms! This might mean considering hiring someone outside your company like myself – I'm currently reading 'The Copywriter's Handbook by Robert Bly which gives great advice about finding inspiration from people outside our immediate circle or industry."
The mindset and approach of a freelance social media designer play a pivotal role in creating impactful campaigns. Gain valuable insights into their world through the lens of The Mindset and Process of a Freelance Social Media Designer and discover what sets them apart.
Final Thoughts
Best of luck in your search for a freelance social media strategist. Hopefully, this ranking has helped you to make an informed decision. Before you decide, we'd encourage you to reach out to some of the freelancers on this list to ask about their experience and make sure that they're a good fit for your needs. Each person has put a lot of time and effort into creating their freelancing profile, so it would be a shame not to take advantage of that.
Further Reading
Expand your knowledge about freelance social media management with these valuable resources:
14 Essential Skills for Every Freelance Social Media Manager: Discover the key skills that can elevate your freelance social media management career.
The Ultimate Guide to Becoming a Freelance Social Media Manager: Dive deep into the comprehensive guide that outlines the steps to establish yourself as a successful freelance social media manager.
Tips for Succeeding as a Freelance Social Media Manager: Learn actionable tips for thriving in the freelance social media management landscape.
People Also Ask
What Makes A Freelancer Valuable To You?
A freelance social media strategist is a great investment they're able to provide specialized skills and expertise, they're easily hired when you need help and let go when you don't, and they can be cost-effective in many cases. But if you're going to invest in one, then it's important to know what to look for in a freelancer before you make that leap. 
While not all of these questions will matter to every business or even most businesses, hopefully, there's at least one that jumps out at you as something you want to know going into the arrangement. The more of these trigger points that exist between you and your potential freelancer, the better the relationship will likely end up being so keep these questions in mind while looking for help.
Do They Have Experience Dealing With Local Businesses?
Communities and local businesses are two areas where you may want to focus your social media marketing efforts, but they come with different challenges. As you look for a freelancer, make sure that they can help you promote your local business, as well as your community projects or organization.
Are They Familiar With Your Industry Or Clientele?
Before you hire anyone, make sure they have experience working with clients of your caliber. Specifically, they should have experience working with clients similar to yours. When I worked as a freelance writer, I knew the kinds of clients I wanted to work with. So when I began my search for a freelance social media strategist, I naturally looked for someone who had experience working with businesses in my industry. The results so far have been amazing.
Do They Know What Keywords They Should Focus On In Order To Be Found By The Right People?
Paid social media campaigns can be a great way to beef up your marketing strategy, but you need to find a freelancer who knows what they are doing. They should help guide you through the process, using their expertise to craft an effective strategy and give you tips on making the most of your budget. 
A good strategist should know how keywords and hashtags can make your campaign more successful. And they should know how to use Facebook and Twitter Ads so that you can target the right people.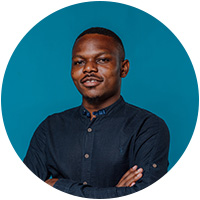 Costantine Edward is a digital marketing expert, freelance writer, and entrepreneur who helps people attain financial freedom. I've been working in marketing since I was 18 years old and have managed to build a successful career doing what I love.