Social media is rapidly changing, growing, and increasing in popularity day by day. There are many misconceptions surrounding social media, but here I outline the mindset, and the process of being a freelance social media designer.
Takeaways
1. Developing a strong mindset is essential for success in freelance design.
2. Setting clear goals helps guide the process of becoming a freelancer.
3. Effective time management plays a crucial role in balancing projects.
4. Building a diverse portfolio showcases your skills to potential clients.
5. Continuous learning and adaptation are key to staying relevant and creative.
6. Networking and connecting with peers can open up new opportunities.
7. Embracing challenges and failures as growth opportunities is crucial.
8. Client communication and understanding their needs lead to better outcomes.
9. Nurturing a passion for design fuels motivation and innovation.
10. Building a personal brand can set you apart in the competitive market.
The Mindset Of A Freelance Social Media Designer
I love being a freelance social media designer. I love it because it is my job to make people's lives better through social media. It is my job to help people communicate and share their ideas with the world in an engaging way that makes them excited about what they're sharing and who they're sharing it with.
And I'm good at it! When I'm working on a project, I'm able to take your vision and make it come alive through great design—design that stands out, inspires action, and ultimately helps your business grow. And beyond just helping brands look good online, I love being able to help those brands make real connections with real people, which is something the digital medium can do so much better than any other medium can do.
And here's the thing: you don't have to be rich or famous or even have a college degree to be successful
Building a successful career as a freelance social media designer requires a unique mindset and a well-defined process. Discover the insights and strategies in "The Mindset and Process of a Freelance Social Media Designer" to elevate your design journey.
Freelancing Is The Only Way To Go
One of the biggest benefits that comes with freelancing is having more time with family and friends. Unless you're working on a client's project that's due as soon as possible, you get to decide when you work. 
I usually wake up at around 8 am, drink my morning coffee, then do some work for about an hour before I eat breakfast. I don't start working in earnest until 10 am and finish around 3 pm. I have afternoons free to spend time with my wife and two girls.
Besides the obvious benefit of being able to spend more time with your loved ones, another big plus of being a freelance designer is being able to work from anywhere. If a client wants me to design something for them that should be ready in two weeks, I can fly out on vacation for nine days and still finish the project on schedule (I've done this several times).
Additionally, there's no commute when you work from home or wherever your laptop takes you. Moreover, if you live in a small town or village where most people have 9 to 5 jobs, you can have the entire city mostly to yourself during off-peak hours–you'll enjoy quiet streets while everyone else is stuck in traffic trying to get home from their office jobs.
I Love Freelancing
The list of reasons why freelancing is the best could go on and on. But the purpose of this article is to break down a few key factors essential to your success as a freelance designer—the mindset and process I use every day to achieve my goals, grow my client base, and continue making money as a designer.
If you're still not sure if freelancing is for you, it's helpful to know what you'll get out of this kind of job. And for me personally, there are a lot of perks:
I'm my own boss. I don't have a manager telling me what projects to work on or when I need to be in the office.
I work from home (or any other place with an internet connection). No commute!
I set my own schedule. I can start working at 8am or 3pm if that's when I feel most productive or hey, maybe even 5am if that's what works for me (no judgement!).
There's no dress code. No suit required! Or sweatpants, though those do have their benefits too…
Contrary to popular belief—work-from-home doesn't mean no human interaction at all. It means picking and choosing who you want to interact with daily and how much time you want to spend doing so (not much? That's ok!).
Aspiring to become a freelance social media manager? Learn about the responsibilities, challenges, and essential skills required in the world of social media management in our comprehensive guide: "Freelance Social Media Manager: Everything You Need to Know."
Freelance Life Isn't Easy
Although there are many benefits to the freelance lifestyle, it isn't for everyone. One of the biggest drawbacks is that freelancing demands a lot of self-discipline, motivation and management. Set yourself up for success by following these tips:
Be disciplined enough to work from home and not get distracted.
Be motivated enough to keep working even when you don't have a boss or coworkers pushing you.
Be good with people so you can network in order to get more clients.
Be good at managing your time so you can manage multiple projects at once without losing your mind.
Be good at prioritizing tasks so you can do the most important things first, especially if they're due sooner than other things on your to-do list.
Set goals so you aren't just meandering along without an idea of where your business is going (and how it's getting there).
How I Find Clients And Start A Project
I found my first client through Facebook and a friend of mine. My second client I found on Twitter and the third on Instagram. And my fourth was someone who was following me on Instagram, and then we got to talking about their business and how I could help them.
With each of these clients, I talked to them about what they wanted for their branding, what kind of ideas they had that they wanted to bring forth in the design process.
Then once I had collected some information from them, I would do research on their competitors or if they had an existing brand already—just collect all this information so that when it came time for me to create the designs, it would be easier because all the information is there in front of me so I don't have to go back and ask questions.
 With my first client, I didn't really know what type of work he needed; so when we first started talking about designing his logo—he was just like "yeah yeah yeah let's do this!" He gave me a very vague idea of what he wanted but nothing concrete or specific. So it took us a few tries before we got the design right and settled with something that looked good for him.
My First Step Working With A New Client Is To Have A 30 Minute Call
To set the best foundation for our work together, I start by scheduling a 30 minute call with my new clients. This call gives me an opportunity to get to know you and your brand, and allows me to listen to your goals. The call will give us a chance to discuss what exactly you want to achieve with social media design and how that fits into your overall business strategy.
Passion and ambition can open doors even without experience. Uncover the path to becoming a successful freelance social media strategist, even if you're starting from scratch. Learn more in How to Become a Freelance Social Media Strategist Without Any Experience
Getting Started As A Freelancer Is Really Hard
You're not going to get everything right the first time. You'll make mistakes. A lot of them.
You might feel like giving up, but that's not an option. You have to keep going day after day until you get it right.
One of the biggest mistakes I made was thinking I knew everything about being a freelancer when I first started out. I didn't know anything about building a portfolio or what kind of work experience to include on my resume.
I had no idea how to market myself or even where to go find clients, and so I spent a lot of time just trying random things until something worked for me, which wasn't very effective at all!
My Process For Helping Clients Reach Their Goals Is Simple
My process for working with clients and creating graphics that result in increased engagement on social media and branding awareness can be broken down into three main phases.
First, I want to learn about what is important to the client, their business, their customers, and their business goals. I start by asking a lot of questions:
Who is your audience?
Who are your ideal customers?
What do you want to communicate through social media? How does that relate to your overall marketing strategy?
The First Phase Is Discovery And Planning
In the first phase of your project, we will work together to identify your goals and business needs. Here, we will discuss your target audience, branding guidelines (if any), preferred style/color scheme preference and other questions that I like to ask. In this stage, no design work has been done yet. It's a critical part of the process because it helps us both understand what you want and do not want in the final product.
In The Planning Phase We'll Discuss Your Targets, Audience, Branding Guidelines, Color Scheme, Style Preferences, Etc
We'll cover branding, audience, goals and more. This phase is about us discussing all of that information so I can best understand your target market and what you'd like to achieve. We'll work together to fine-tune the designs so that they're exactly what you want before moving on to the next step.
The Second Phase Is Design And Revision
In this phase, I will create the designs for your project. This usually starts with a rough drawing in my notebook, then a pencil sketch on paper. After that, it gets transferred to my computer where I will design the final artwork using Adobe Illustrator and/or Photoshop.
This step is where I have fun with what we discussed during the planning phase of your project and bring your ideas to life.
The average number of rounds of revisions for most projects is three. However, you are only allowed one round of revisions per phase (planning and design), so if you want to make changes after the first round, please wait until the next phase ends before submitting another revision request.
The revision process can take anywhere from two days to a week depending on how long it takes us to communicate back and forth. Please note that you won't be able to see the designs until after they are completed by me in whichever program or medium I choose (digital, watercolor, print).
During This Phase We'll Determine How Many Graphics We Need In The Package You Purchased, Brainstorm Content Ideas For The Graphics We're Going To Create And Get Them Designed
During this phase, we'll agree on how many pieces of content you're going to get monthly. We'll brainstorm together lots of ideas for the graphics that we're going to create, and then I'll start designing them! You can expect to receive a preview of the entire batch at least 24 hours before your scheduled posting day.
Once you've approved the batch, I'll schedule it all so that you can go about your week knowing all of your social media needs are handled. 
Occasionally, I may request approval on specific graphics outside this window if they require more back-and-forth or input from a third party in order to create them (for example: if there's a design element that requires approval from another department/person that isn't available during our weekly meeting).
We'll Work Together To Fine Tune The Designs So That They're Exactly What You Want Before Moving On To The Next Step
In this stage of the process, I will make any changes to the designs that you ask for. Sometimes we even do this step multiple times until you're 100% happy with the design. Some people know exactly what they want while others take longer to decide, so I like to leave a lot of room in my process to cater to both types. I won't rush you or get offended by anything you suggest and I'm very flexible about it all (within reason, of course).
Determining the right pricing strategy is essential for freelance social media managers. Explore the factors to consider and industry standards in "How Much Should Freelance Social Media Managers Charge?" to ensure fair compensation for your valuable services.
The Third Phase Is Publishing/Posting/Promotion And Monitoring/Analyzing Results
As the name suggests, this is the publishing/posting and promotion phase. Review your post schedule, and publish your graphics on the social media platforms you've chosen for your campaign. You should also promote these graphics on other social media platforms or other forums where you think it'll be relevant to your target audience. Once all of this is done, you should start monitoring and analyzing results in order to re-strategize for any future campaigns.
If You Want To Grow Your Business Through Social Media Marketing But Don't Have Time Or Expertise To Do It Yourself, Rest Assured Knowing That You Can Hire Someone Who Will Take Care Of It All For You At An Affordable Rate
If you want to grow your business through social media marketing but don't have time or expertise to do it yourself, rest assured knowing that you can hire someone who will take care of it all for you at an affordable rate.
Social media marketing is critical for getting your business noticed in today's digital world. It's important to hire someone who can design graphics for you that will resonate with your audience and increase engagement on social media.
Every experience brings valuable lessons. Explore the 15 insights gained from a journey through freelance social media marketing. Discover strategies, challenges, and triumphs in 15 Lessons I Learned from a Freelance Social Media Marketing Job.
Final Thoughts
As for the freelance social media designer, his or her overall mindset is simple: get the job done right. Whether that means taking on an established client and helping them with their social media presence, or working with a startup to take advantage of social media tools as part of an initial marketing effort, the end goal is still the same. 
The freelance social media designer is a savvy strategist who can provide valuable insight and advice at every stage of his or her client's business model. That's the commonality between all of these designers, whether they are big agencies or freelancers outside of a traditional office structure. And it's one of the reasons why 100% Design exists to showcase how creative professionals work in today's marketplace.
Further Reading
The Importance of Strong Social Media for Creative Freelancers Short Description: Learn why having a robust social media presence is crucial for creative freelancers and how it can elevate your freelance career.
Freelance Success Stories Short Description: Gain insights and inspiration from real-life success stories of freelance professionals who have excelled in their creative careers.
Becoming a Successful Social Media Freelancer Short Description: Discover expert tips and advice on becoming a successful social media freelancer, including strategies for building your brand and client base.
People Also Ask
What Are The Steps Involved In Creating Content For Your Clients?
I create a study of the client's brand and their competitors' brands. I analyze their social platforms, and determine where they should be focusing their marketing efforts. In addition, I create an action list of what needs to be done, and I put it in my calendar to make sure that we meet our deadlines.
Why Do You Enjoy Being A Freelance Social Media Designer?
I love working from home, being able to take my dog out for walks, and seeing him when I get back. My favorite thing about this job is that I get to talk with people every day without having to leave my home. It's also fun seeing how different companies run their social media pages. I never would have known that car dealerships need social media managers until I started managing those pages!
Where Do You Find Your Freelance Clients?
I find my freelance clients through social media, like Twitter and Facebook.
How Do You Keep Up With Your Client's Needs When They Aren't Face-To-Face With You?
I communicate with my clients over phone and email. I also use a program called Slack that allows me to share files, talk to other team members, schedule meetings and even take polls. It's really handy, plus it has emojis.
What Are Some Of Your Favorite Social Media Marketing Tools?
I really like Crowdbooster for Twitter management. It helps me schedule tweets in advance, track engagement, and gauge which posts get the most attention. 
For Facebook ads management, I use AdEspresso because it's easy to use, has cool features like split testing and gives me a report on how much I've spent on each ad. I also love SumoMe for creating email opt-ins and popups for my website.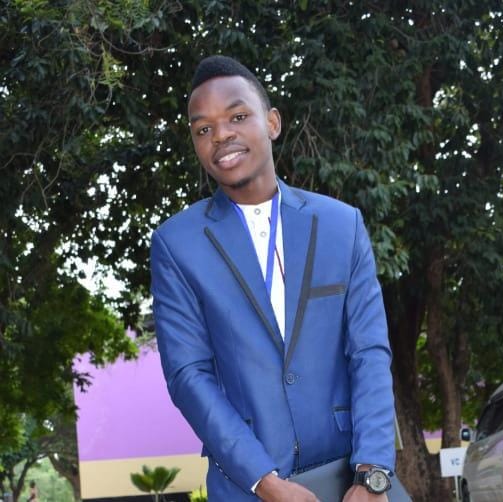 I am a content writer, and I love what I do! Writing makes me feel like the words are flowing through my fingers, and then onto the keyboard, like magic. My experience as a writer has taught me that writing makes me feel good, as well as helps others to feel better too!