In this article, I'd like to explain how to build an email landing page for your freelance business. This is important because it can help you build a mailing list of potential clients who will be interested in your work and the services that you offer. An email list gives you a direct line of communication with interested people, which will allow you to contact them about new products or services at any time.
Takeaways
1. An email opt-in page is crucial for freelancers to build their email subscriber list.
2. The page should have a clear value proposition to entice visitors to subscribe.
3. Design elements, such as compelling visuals and concise copy, contribute to its effectiveness.
4. Crafting a strong call-to-action encourages visitors to take the desired action.
5. Testing and optimizing the page based on analytics helps improve conversion rates.
What Is An Opt-In?
An opt-in is a way for you to capture emails from your visitors. It's how you get their email address and permission to send them information in the future. Opt-ins are offered in two main ways: by offering an incentive, or by simply asking for their email address.
Writing effective email marketing campaigns is essential for freelancers looking to connect with their audience. Learn some valuable insights in our guide on writing successful freelance email marketing campaigns and enhance your email outreach.
Why Should You Have An Email Opt-In Page?
Here are 5 reasons why you should have an email opt-in page
1. It's A Year-Round Opportunity
But there's an easier way to talk about your products and services, educate your readers, build loyalty and trust, and ultimately, drive more sales and that's with an email opt-in page. An email opt-in page gives you a year-round opportunity to generate leads. Unlike a Black Friday email campaign where you have one week to generate leads before the month is over, an opt-in page places lead generation front and center all year round.
And since you can focus on different topics at different times of the year on your opt-in page (depending on what's relevant for that season or holiday), it means that your customers are getting content tailored specifically for them each time they visit your website.
2. It Collects Leads When You're Not Around
The best thing about having an email opt-in page is that it never sleeps. Lead generation for your business can occur 24/7, even when you're on vacation or have turned in for the night. For example, if someone stumbles upon your website at 3 a.m., all they need to do is provide their email address and they'll be added to your list, regardless of whether you're working or not. 
If they decide to opt-in while you're sleeping, they'll receive automated emails from you until the next time you check your list in the morning and this will continue as long as you keep sending new promotional material out.
However, it's important to note that if people are opting in to your list while you're not around and then not receiving any emails from you whether it's due to a recent vacation or because of poor time management they may grow frustrated and unsubscribe from your list. To avoid this problem, make sure that emails are scheduled out regularly when getting started with an email opt-in page so that subscribers aren't left hanging (or worse).
If you're considering entering the realm of freelance email marketing, it's crucial to understand how to build a solid foundation. Discover the key steps in our comprehensive article on building a freelance email marketing business and lay the groundwork for success.
3. It Gives Your Customers A Taste Of Your Content
If you're unsure whether your visitors are interested in joining your email list, an opt-in page can be a great way to test the waters. Your opt-in page should include a link that sends visitors to a sample of your content be it an e-book, video series, or webinar. 
This gives people a taste of what they'll get if they choose to subscribe and keeps them on your website longer than they otherwise would have stayed. Plus, if people like what they see, they're more likely to sign up for more.
4. People Who Opt-In To Your Email List Are More Likely To Buy From You.
In a recent survey of online shoppers, 66% said they purchased an email they received while checking their inbox. If you are not using an opt-in list to grow your business, you are missing out on some serious money.
Opt-in emails have a much higher conversion rate than other marketing strategies because visitors have already expressed interest in your product or service. They signed up for more information, and that means they are more likely to follow through with a sale. Through the use of an opt-in page or form, you can build a list of qualified leads to whom you can send regular updates about new products and special offers.
5. Permits You To Talk About Your Products And Services
There's a reason why it's called "spam", and it's not just because of the sketchy canned meat.
"Spam" has become an umbrella term for any unwanted email, and while email clients are getting better at filtering out junk mail, many people still have hundreds of unread emails in their inboxes that they have no interest in reading.
When you collect an email address from someone, you're giving them two things: the opportunity to learn more about what your business offers (by sending them informational content), and the opportunity to purchase from you if/when they want. Now that we've covered some benefits of having an email opt-in page, let's look at how to set up one for your freelance business.
How Do You Create One?
Before we get into the technical aspects of email marketing, let's answer the question: what is an opt-in form? An opt-in form is simply a way to collect email addresses and permission to send emails. You can use it on your website to ask people to sign up for your newsletter or to receive a freebie in their inbox. If you want people who visit your website to know about an upcoming event or receive a discount code, create an opt-in form.
The next step is a step to create an opt-in page
Engaging with a new audience through email marketing requires a strategic approach, especially when you're dealing with unfamiliar contacts. Explore our guide on getting started with emailing unmet contacts to navigate this process effectively and make meaningful connections.
What Are The Steps To Creating An Opt-In Page?
Once you've brainstormed your opt-in, it's time to set up the opt-in page on your website.
If you don't yet have a website, you can use either WordPress or Wix to get one up and running quickly. Once you've selected a template, you'll need to add a page where people can input their information and download your offer in return. You should also add a few links to this page so that people can easily share it with their network.
While there are many different ways to create this kind of page, it's often easiest to use an application like Leadpages or Clickfunnels. These make it extremely easy for even the most technically inept among us (that would be me) to build great-looking landing pages with very little effort required.  If you're more comfortable with code, however, feel free to build this opt-in form directly into your site by hand. There is no right or wrong way just do whatever makes the most sense for your business and skill level!
The next step is creating content specifically for this opt-in promotion. This will include both written text that explains what the promotion is about as well as images showing off what people will receive when they sign up (e.g., screenshots from inside the ebook). 
Again, depending on which application tool you used above (Leadpages or Clickfunnels), there may be some preformatted templates available here if writing copy isn't your strong suit just make sure everything looks good before pushing life!
Step 1: Brainstorm Your Opt-In
First, you'll want to brainstorm what type of opt-in would be appropriate for your audience. Think about the types of struggles they may be facing, or what questions they might need answers to. You should also consider what you can offer them that has a high perceived value and will benefit them in some way.
Brainstorm a few ideas to test out with your audience. A quick way is to look at your past blog posts and see which ones got the most engagement and page views, then use your expertise around those topics to create a lead magnet.
Step 2: Set Up A Landing Page On Your Website
Now, it's time to set up a landing page on your website. You can do this in two ways:
If you already have a site, use something like Leadpages or Unbounce to add an opt-in page for your freelancing business. These tools make it easy to create opt-in pages quickly and easily. 
They integrate with different email marketing platforms and allow people who visit the page to get the resource you're offering (and start getting your emails) . . . without leaving the landing page. You can also create pop-ups that appear on your site after someone visits or spends X amount of seconds on it, which is another way to capture leads and grow your list.
If you're building a new site, I'd recommend using WordPress because it makes adding plugins like Leadpages easy! Also, there are some great themes like Divi that have built-in landing page functionality so you don't need any additional plugins or coding skills!
Freelancers can unlock the potential of referrals and sales through effective email marketing strategies. Find out how email marketing can be the catalyst in our article discussing freelance email marketing as the secret to more referrals and sales and elevate your business.
Step 3: Write The Text For Your Opt-In Page
It's important to remember that the language you use on your opt-in page is as important as any other part. When writing this copy, you want to:
Use short, declarative sentences
Use simple words
Use the active voice
Use your voice and tone – be yourself!
Writing in this way makes it easy for people to scan your content and understand what they're getting by signing up for your list. 
Also, make sure that each sentence has a specific goal, with a clear action item at the end of it. Don't be afraid to include a call to action at the end of each sentence. This encourages people to get started right away with whatever it is you're offering. For example, if you're offering them a free guide about something, encourage them to download that guide or even go ahead and buy something from you!
Step 4: Choose A Design For Your Email Opt-In Form
Next, you'll choose a design for your opt-in form. It's important to choose one that's simple and clean, with limited additional text or graphics in the background. You want the focus to be on the form itself so visitors can easily see where they need to enter their information. You can also use colors that match your brand but make sure the form itself is visible in contrast to both your logo and whatever images are behind it. The button should be a contrasting color so people can see where they click to submit their email addresses.
Step 5: Send A Test Email To Yourself
To make sure your opt-in is working properly and looks good, you need to send a test email to yourself. Remember to check that you are getting emails from the email address that you used to set up your opt-in form. This will help you check if everything is working properly. If your emails aren't going through, go back and double-check all of your settings.
Even if you're not a marketing expert, email marketing can still work wonders for your freelance career. Discover the secrets in our guide to email marketing for non-marketers: becoming a successful freelancer and harness the power of email outreach for your freelance journey.
Final Thoughts
In this article, we've covered what an email opt-in page is, how to decide if you need one for your freelance business, how to create your own, and what you can do with it. Now that you have access to this information, I hope that you gain more subscribers to your email list and get more clients for your freelance business!
Further Reading
Here are some additional resources that can provide further insights into optimizing your freelance email marketing efforts:
Starting a Freelance Email Newsletter: Learn how to kickstart your freelance email newsletter and engage your audience effectively.
Creating Effective Email Landing Pages: Discover the art of crafting landing pages that capture and convert email subscribers with precision.
Best Opt-In Email Strategies: Explore proven strategies to boost your opt-in email rates and expand your subscriber base.
People Also Ask
How Do I Get Started?
First, think about what you want to offer people on your list could be anything from exclusive discounts to tips for freelancers like yourself. Then, create a compelling headline that will catch people's attention and make them want more of what you have to offer. Make sure the rest of the page explains how they can sign up for your list, and make sure there's an easy way for them to do it (like a form).
What Should I Put On My Opt-In Page?
Make sure you include information about what subscribers will receive in their inboxes (e.g., discounts or tips), as well as how often they'll receive emails from you (e.g., once per week). Also, include a call-to-action that encourages people
Can I Get Paid For Having An Email Opt-In Page?
Yes! Signing up for an email mailing list is the first step toward building relationships with potential clients and customers, which can lead to increased sales, more business opportunities, and higher profits over time not to mention more referrals from happy customers who want to help their friends find great freelancers like you!
What Is The Difference Between An Email Opt-In Page And A Blog?
An email opt-in page is a site where you can collect emails from your audience to build your mailing list.  By collecting these emails, you can send out marketing emails to your subscribers regularly, making it easier for them to find out about new projects you're working on or the services you offer. In contrast, a blog is a place where you write about topics that matter most to your business or industry.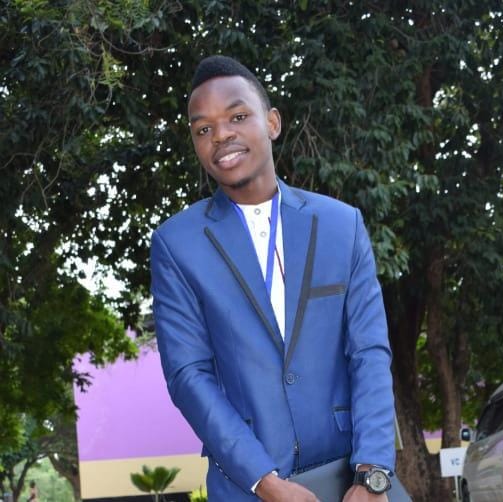 I am a content writer, and I love what I do! Writing makes me feel like the words are flowing through my fingers, and then onto the keyboard, like magic. My experience as a writer has taught me that writing makes me feel good, as well as helps others to feel better too!