Social media is a huge part of any successful business. Whether you're just starting out, or you've been around for years, your online presence should be a priority if you want to stay relevant.
But staying on top of social media can take a lot of time and skills that you don't have in-house and hiring an employee to focus on it full-time probably isn't in the budget. That's where hiring a freelance social media manager comes in.
The right freelancer can help you manage your social media accounts, create content, and engage with your audience without taking up too much of your time or your money. Choosing the right person to manage your social media presence is essential to the success of your brand. So how do you find the perfect fit? Below are the tips to help you hire a freelance social media manager who will be a great addition to your team:
Takeaways
1. Clearly define your requirements and expectations for the social media manager role.
2. Determine the specific social media platforms and skills you need the manager to excel in.
3. Craft a detailed job description that highlights the responsibilities and goals of the position.
4. Seek candidates with a strong portfolio showcasing successful social media campaigns.
5. Prioritize candidates with excellent communication skills and a creative mindset.
6. Assess candidates' ability to handle challenges and negative feedback in a professional manner.
7. Inquire about their strategies for community engagement and audience growth.
8. Consider their experience in managing content calendars and scheduling posts.
9. Evaluate their knowledge of social media analytics and ability to interpret data.
1. Know What You Need
Most freelance writers who specialize in social media management will offer some kind of package with posts and interactions on two or three different platforms included. Before you start interviewing candidates, decide which platforms are the most important for your business, and make sure they can work with those. 
You may want to consider hiring someone who specializes in just one platform if you have a large following there and that platform is critical for your marketing strategy.
Creating a successful freelance email marketing campaign requires more than just writing skills. Learn how to craft compelling email marketing campaigns that convert and engage your audience effectively.
2. Do Research
Do some initial research online about potential candidates by reading their LinkedIn profiles or checking out their websites. This will help ensure that they're qualified for the position before making any commitments.
3. Interview In Person
After finding a few candidates who seem like good fits on paper, meet with each of them face-to-face so you can get an idea of whether they'd be comfortable working together in the future. You'll also have an opportunity to ask questions directly related to your business needs.
4. Look At Portfolios And Get Referrals
Once you have a good idea of what you want, start looking around at available talent and checking out portfolios. If you haven't already had someone recommend a freelancer they've worked with, ask your friends or colleagues who run their own businesses who they hire to manage their social media accounts. 
Even if they have in-house staff doing it, they can give you advice on what the job entails and what kinds of questions to ask when looking for a freelancer.
As a freelance writer, mastering the art of email marketing is crucial for your success. Discover the top email marketing tips that can help you enhance your writing and boost your freelance career.
5. Have A Set Process For Hiring And Onboarding
Make a list of what you want from a freelancer. What kind of experience do they need? What kind of tone do you want them to use in posts? How many hours per week will they be expected to work? You should also decide whether or not you'd like them to manage other aspects of your online presence, such as email marketing or blog writing. 
Also, have a plan for onboarding your freelancer after they've been hired. This can include things like sharing usernames/passwords with them so they can log into accounts, or giving them access to any images you'd like them to post. It can also include any other relevant information about your business that you think would be helpful for them.
6. Look Online
If asking around doesn't turn up any leads, start looking online for freelancers. Many of them will have websites detailing their experience and work history; this is *very* important for anyone managing your company's social media!
Research the market. Find out what other companies in your space are paying freelancers for their services (this will be easier if they're local). Once you have a good idea of what other businesses are paying, start looking for candidates who fit within that price range.
You can also search LinkedIn profiles and portfolios online for people with experience managing social media accounts similar to yours, for example, an e-commerce store or a brick-and-mortar shop.
7. Find Someone Who Will Connect With Your Audience
Ideally, you'll end up hiring a writer who really understands your audience and can write in the tone that resonates with them best so look for examples of posts they've written for other businesses in the same field as yours.
Look into their experience. When you find someone who looks qualified, ask them about their experience working with similar businesses. Ask them how many followers they managed to get for those clients (the more the better), and check out those accounts yourself to see what kind of content the audience love.
Are you looking to diversify your income as a freelance email marketer? Explore these 13 creative ways to make money and expand your freelancing opportunities in the email marketing industry.
8. Analytical Skills
One of the most important things your social media manager will be doing is tracking analytics and reporting them back to you. He or she should be able to dig into metrics such as reach, engagement, and conversions to give you a clear picture of how effective your social media marketing is.
9. Writing Ability
Content is king when it comes to social media. Your freelancer should have strong writing skills in order for him or her to create captions that will engage your followers and encourage them to interact with your brand.
10. Creativity
The best way for a social media manager to attract new followers and increase engagement is by posting high-quality content that's compelling and original. Your freelancer needs creativity in order for his or her posts to stand out from the crowd and get noticed by users on each platform you're using.
11. Assess Skills And Prior Experience
Experience. They should have at least 2+ years of experience managing social media accounts in some capacity. They don't need to have managed accounts like yours specifically, but they should at least be familiar with your industry and/or target audience. The more experience they have, the better they'll be able to help you achieve your goals.
Skillset. Social media managers need strong written communication skills and an eye for good design, as well as analytical skills so they can measure their efforts against your goals and make adjustments accordingly. They should also be up-to-date on the trending topics and events
Freelance email marketing comes with its own set of challenges. Uncover the 12 common challenges and effective strategies to overcome them in your journey as a freelance email marketer.
12. Define The Contract's Scope
By defining the contract's scope what do you want your new social media manager to do? Do they need to create content? Engage with followers? Manage paid advertising? All of these tasks require different skill sets and should be clearly defined before you start looking for candidates.
You should also think about how long the contract will last, what resources they'll have access to, and how much time they'll spend on their work. Consider your own budget when deciding what services to hire for. If you don't have enough money for both content creation and engagement, focus on one or the other. It's better than trying to do both at once with limited resources.
13. Set The Parameters Of Your Partnership
Think about what you want from a freelancer and what they'll be doing for your business. Do you want them to handle your entire social media presence? Or do you just want them to post 3 times a week? Are you looking for someone who will also help with graphic design? Or are you fine with content that's strictly text or photos?
By thinking about what you need and laying it out ahead of time, you can make sure that the person you hire is set up for success and can save both your time and money.
14. Get The Details In Writing
When working with a freelancer, make sure to talk through exactly what projects they'll be taking on, when they'll be delivering their work, and how much they'll be paid. You'll also want to go over the payment structure, including how often they'll receive payments and whether they bill hourly or by project.
Building a freelance email marketing business takes more than just sending out emails. Learn the essential steps and strategies to establish a successful email marketing business that delivers results for your clients and drives growth.
Final Thoughts
Finding the right candidate who can fit your needs can be difficult. If you want to make sure that your social media is being managed successfully and effectively, I suggest hiring someone who has experience with a large company or brand, as they will likely have the skills necessary to grow your social media presence. 
A person who has experience in management or is organized will also likely be able to manage your social media accounts on time, so you don't fall behind on when posts are made or campaigns are created. Be sure to check out portfolio sites or recommendations from friends or acquaintances prior to hiring someone new so that you hire the very best person for the job. 
Further Reading
Hiring a Social Media Manager: A Comprehensive Guide
Explore a comprehensive guide that provides insights into the process of hiring a social media manager, covering essential aspects of the selection and onboarding process.
The Ultimate Guide to Hiring a Social Media Manager
Discover a comprehensive guide tailored for agencies, offering valuable advice on selecting the right social media manager to enhance your agency's success.
How to Hire a Social Media Manager: A Step-by-Step Guide
Dive into a step-by-step guide that outlines the process of hiring a social media manager, providing actionable tips for finding the perfect candidate.
People Also Ask
How Much Does It Cost To Hire A Freelance Social Media Manager?
This can vary, but here are some general guidelines:
A freelancer who is starting out probably won't charge as much as a freelancer who has been doing this for years.
The rate will also depend on what services you're looking for and how much time you need dedicated to your account.
If you want someone who is available to work with you in person, that may cost more than hiring someone who lives across the country and will work with you remotely.
How Do I Know If My Business Needs A Freelance Social Media Manager?
Most businesses can benefit from having someone manage their social media accounts, especially if they don't have anyone in-house who can do it. If you run any kind of business, having someone post on Facebook, Instagram, Twitter, and other platforms can keep your customers up-to-date on what's going on with your business, draw new customers in and keep them coming back for more. 
What Kind Of Results Can I Expect From Working With A Freelancer?
A lot depends on the quality of the work you get from your freelancer, but in general, expect to see an increase in traffic and/or sales. You may also see an increase in brand awareness and recognition as well, depending on how much effort they put into promoting your business. 
And if they do their job well, they'll help you grow your social media presence so that it's easier for people to find you online whether or not they're looking specifically for what you offer.
How Much Does It Cost To Hire A Freelance Social Media Manager?
The cost of hiring a freelancer will vary based on their skills and experience level, as well as how much time they spend working on your account each month. You should expect to pay between $10-$300 per hour – this will depend on the type of work they do and whether or not you need them all year round or just during peak seasons like holidays when there's more competition for attention online!
How Do I Find A Freelance Social Media Manager?
There are three main ways to find freelancers. First, post on a job board if you go this route, pay attention to the quality of responses you get. If they're not up to par, it may be a sign that the board isn't frequented by quality workers. 
Another option is to hire through a freelance platform like Fiverr or Upwork. Freelance platforms have their benefits and drawbacks but are often a good place to start when you're looking for your first employee. Finally, if you know someone who recommends a freelancer they've used before, consider giving them a shot it's always smart to get someone who comes pre-vetted by someone you trust!
How Do I Hire The Best Person For Me?
First, ask yourself what you want in an employee. Do you want someone who has experience with your industry? Then hire someone who does. Do you want someone who's got tons of experience managing Facebook campaigns? Then hire someone with that experience. 
There's no one-size-fits-all approach when it comes to hiring, so be sure you're hiring someone who's got skills and experience that match your needs.
What Should I Be Looking For When Hiring A Freelance Social Media Manager?
You want someone who has experience managing social media campaigns, of course—but that is just the beginning of what you should look for when hiring a social media manager. You'll want to find out how they plan to take your account and use it to its maximum benefit, what their timeline is for your account, how they will track their progress, and how they plan to engage with your audience.
What Kind Of Experience Should They Have?
The exact amount of experience needed depends on your industry, but in general, it's good if they have been managing successful campaigns for at least three years. You'll also want to see samples of past work and testimonials from clients who have hired them in the past.
Why Do I Need A Social Media Manager?
If you're running a business, social media is one of the best ways to get people excited about it. Social media managers can help you build and maintain relationships with your customers and potential customers. 
They will also make sure that your business is getting the most out of its social media presence by building an audience, engaging with them, and creating new opportunities for growth.
What Is The Average Cost To Hire A Freelance Social Media Manager?
The average cost to hire a freelance social media manager varies dramatically based on how much experience they have in the industry and what your company needs from them. Generally speaking, you should expect to pay at least $20/hour for their time.
What Should I Look For In A Freelance Social Media Manager?
Make sure they're well versed in the particular platforms that make sense for your business for example if you're a B2B company trying to reach other businesses, LinkedIn is going to be more important than Snapchat. Then look at their portfolio and make sure their style aligns with yours. Look carefully at their previous work and experience.
How Do You Find The Right Fit?
Anybody can put together some content and upload it to Facebook, Twitter, or Instagram. But it takes a special kind of person to create content that makes people stop scrolling through their feed and actually pay attention to something. 
If you want this kind of result, look for someone who has lots of experience creating posts that drive engagement with their audience—even if it's only their own personal social accounts
What Are The Benefits Of Hiring A Freelance Social Media Manager?
The biggest benefit to hiring a freelance social media manager is that you save time. As a business owner, your schedule is probably pretty packed, and you don't have time to research hashtags and post content every day on Instagram. 
You need to focus on the big picture for your company, and a freelance social media manager will handle the little stuff. Plus, they can help you hit your goals faster by reaching new audiences and growing your followers.
What Are The Most Important Things To Look For In A Freelancer?
You want to make sure your freelancer has experience with advertising, content creation, project management, and client services. They should have experience working with other companies similar to yours so that they know how to target the customers you're looking for. 
The right freelancer will have a strong track record of achieving results and be able to communicate their plan clearly before starting work with you so there are no surprises down the road!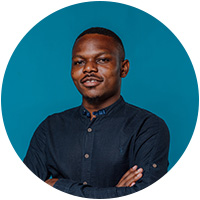 Costantine Edward is a digital marketing expert, freelance writer, and entrepreneur who helps people attain financial freedom. I've been working in marketing since I was 18 years old and have managed to build a successful career doing what I love.