Email marketing is one of the best ways to get in touch with a large audience and send them information that they want to see. Yet many businesses don't have the resources or skills necessary to keep up with their email marketing strategy. That's where you come in. 
As a freelance email marketer, you can help companies stay in contact with their customers and offer a personalized experience for them. And you can use your writing and analytical skills to form compelling messages that people will want to read. 
In this article, we cover reasons why email marketing is right for freelancers looking for work and how it might be right for someone just like you!
Takeaways
1. Evaluate if email marketing aligns with your freelancing goals and target audience.
2. Understand the potential benefits of building client relationships through email campaigns.
3. Consider the challenges involved in managing email marketing efforts as a freelancer.
4. Explore the various resources and tips available to enhance your freelance email marketing skills.
5. Determine whether the time and effort invested in email marketing align with your overall business strategy.
1. It's Flexible
Freelancing is all about freedom. Do you want to make it to your kid's soccer game, school play, or band practice? You can. Need a break from your kids and want to leave your house for an hour? That can be done too. In freelancing, you get to decide when and how much you work (well, you don't if clients are waiting for work). As long as the work gets done by the deadline, how long it takes is up to you.
Writing effective email marketing campaigns is essential for freelancers looking to engage their audience. Learn valuable techniques in our guide on writing successful freelance email marketing campaigns.
2. You Can Work From Home
One of the most appealing parts of freelance email marketing is that you don't have to leave home to work. You don't have to commute to and from work, saving you time and money. You don't have to be dressed in a business suit (unless you want to, of course). 
And you can work in your pajamas if you want to! Your morning routine will look very different when you become a freelancer and it will take some time to get used to it but after that, I promise it gets better.
3. You Can Work On The Go
One of the best things about working as a freelance email marketer is that you can work anywhere. If you have an internet connection, a laptop, smartphone, or tablet, you're good to go. You might be accustomed to the 9-5 grind of going into an office and sitting at your desk for 8 hours before going home. But if you're looking for more flexibility when it comes to where and how you work, then this type of freelance gig could be just what you need!
4. You Can Choose Your Ideal Clients
As a freelance email marketing specialist, you get to choose who you work with. Most companies are always looking for freelancers, so you don't have to waste time selling yourself or chasing after clients.
In other words, you can be more selective with who you work with. Instead of working with anyone who would give you money, if it fits your needs, then instead work on the client that gives you the most amount value to your business in terms of what they pay you and if they are easy to work with. This way, you don't have to deal with difficult clients or projects as much (there are still going to be some though).
As a freelance writer, mastering email marketing is crucial for client communication and growth. Explore our 11 email marketing tips for freelance writers to enhance your outreach strategy.
5. You Can Choose Your Hours
You can work when you like. You can plan your work around the times when you're most productive or enjoy working. If you have more energy in the morning, then you can start earlier and finish earlier.
If it takes time for you to get going in the morning, sleeping late will give you some extra hours of rest which will make your day easier to manage. The great thing about freelance email marketing is that it gives you control over your schedule and allows you to choose the times that suit you best.
6. You're In Control Of Your Career Progression
In agency life, your progress is based on the size of the organization and your position within it. Even if you get promoted in an agency, there is only so far that you can go.
In freelance life, there are no barriers. You can progress as fast as your skills allow, and as fast as you want to grow. You might be in just one area at first, such as email copywriting or design or code implementation, but then move into other areas over time to make a broader service offering.
You could choose to focus on building up your skills and knowledge in one specific area of email marketing. Perhaps you're a talented designer with high-end clients who comes across new opportunities by regularly attending networking events? Or you're someone who excels at developing creative ideas for brands?
Maybe you're a wizard at writing persuasive sales emails who is starting by cold pitching businesses for work? Or an expert Mailchimp user who has set up a website with recommendations for agencies about how they can improve their client's campaigns?
7. There Are No Office Politics
You don't have to put up with having an office nemesis or deal with a boss who is always in a bad mood. You get to decide who you work with and how you feel about it. Let's face it, not all of the work you do as an employee will be fun or challenging. Often, you can find yourself spending days on mundane tasks like data entry or filing paperwork. As a freelancer, you only have to work on projects that interest you.
Discover various income streams available to freelance email marketers with our comprehensive guide to making money as a freelance email marketer. Diversify your revenue sources effectively.
8. You Don't Have To Share Your Workspace With Others
You don't have to share your workspace with others. Let's be honest, you probably don't look forward to being around a bunch of other people every day. (If you do, this might not be the best career choice for you.) 
The advantage of working as an independent contractor is that other than working alongside your clients, you're free to focus on your work and enjoy the solitude. No one else will distract you or get in the way, and no one will take your stapler or steal your lunch out of the fridge. Sounds pretty good to me!
There are no weird office politics. If you've ever worked in an office environment before, chances are that at some point or another, someone (or more than one person) there has been impossible to deal with for reasons that had nothing to do with their job performance. 
Maybe they were stressed out about something going on in their private life, or perhaps they're just a jerk by nature but it's nobody's business but yours if you want to keep those details private when providing services.
9. You Set Your Rates And Charge What You're Worth
As an independent contractor, you get to set your rates. You're free from the constraints of a salary or hourly rate that someone else has established for you.
A few caveats: Rates vary dramatically in different regions and industries. Don't assume that what a colleague is charging is what you should charge; make sure you know your market.
Charge for the value you provide, not based on how long it takes to complete a project. The only exception is when clients insist on paying by the hour, but be wary of being limited to an hourly rate at all times. (I can write up some notes if you need help explaining this to clients.)
10. There Is No Gender Pay Gap Because You Are In Control Of Your Salary
You have control over your salary. There is no gender pay gap because you are in control of your rates and therefore what you earn. If a client wants to negotiate on price then you can do so without losing out on an entire year's worth of earnings. 
You can also raise your rates as quickly as you like, and charge clients higher fees once they see the benefits that email marketing brings to their businesses. The best thing about working for yourself is that there is no glass ceiling to stop you from reaching the top, and parking yourself there indefinitely.
11. You Have Fewer Distractions Than You Do Working In An Office Environment
You will have fewer distractions when working from home than you would in an office environment. No noisy colleagues, no gossiping, and no interruptions from colleagues asking for help with their work. You will not have to be part of any meetings or office politics. And you do not need to attend any office social events. So, there are fewer distractions when working as a freelance email marketer compared to working in an office environment.
Freelance email marketing comes with its own set of challenges. Learn how to overcome them in our guide on navigating the challenges of freelance email marketing, ensuring a smoother journey.
12. You Have A Better Work-Life Balance Working For Yourself Than If You Were Employed Full-Time Or Part-Time Somewhere Else
Working for yourself allows you to have that work-life balance that is so elusive if you work for an employer. If you're ill and need time to recuperate, it's much easier to take time off without getting into trouble with your boss. If you want to spend more time doing the things that make you happy, working for yourself allows this much easier than if you were employed. 
I love the fact that I can get up each day and decide whether or not I want to start working at 1 pm or 4 am!
13. It's More Rewarding Because You Receive 100% Of All The Money That You Earn
If you are going to be a freelance email marketer, then you should expect to make more money than if you worked for someone else. That is because when you work for yourself, you get to keep all of the money that you earn without having to share it with anyone else. In addition to this, working for yourself is also much more rewarding since.
You get the satisfaction of knowing that you are your boss and can do whatever it is that makes you happy. You get the satisfaction of doing a job that you love and finding new ways to improve your skills at it every day. You get the satisfaction of building your own business from scratch into something great without having someone else tell them what they need or want from their employees.
14. It Gives You The Freedom To Travel And Work At The Same Time
It gives you the freedom to travel and work at the same time providing you have a laptop and access to the Internet, that is.
What The Internet Is, In General; The first thing most people think of when they hear the word "Internet" is Google. And certainly, this is a big part of what makes the Internet so amazing. But there's a lot more to it than just searching for information on the web.
What A Laptop Is; A laptop is any computer with a touchscreen and no keyboard. You know that old desktop computer you may have lying around? It can still be used as a computer, but it might not do everything it used to do (like play movies or display photos) because it's missing those necessary parts that make computing possible. 
This means you don't need to spend money on an entirely new computer if you want to keep using your old one just get a good-quality version of Windows called Windows 8 and use only the touchscreen for all your typing. 
In addition, when you go on vacation or business trips, then take that old computer with you without being afraid that something will happen to it or someone will steal it from your hotel room, when you want to work at home but don't want other people looking over your shoulder while you type away at an old keyboard when all these things are true (and they are very much true), then freelancing can be very valuable.
Building a successful freelance email marketing business requires strategic planning and execution. Get started with our step-by-step guide on building a freelance email marketing business for long-term success.
Final Thoughts 
I hope you found this article useful. I am constantly learning new email marketing techniques and tactics through my experiences working for myself. If you are considering a freelance email marketing career or looking for ways to improve and grow your current business, I encourage you to apply these lessons to your work. If you want to write better emails that generate more sales and convert more customers, check out my free guide on how to write better emails.
Further Reading
For more insights on freelance email marketing, you might find these resources helpful:
Getting Started in Email Marketing as a Freelancer: Learn the basics of email marketing and how to kickstart your journey as a freelancer.
5 Reasons Why Freelancers Should Use Email Marketing: Discover the benefits of incorporating email marketing into your freelance business and how it can boost your success.
Email Marketing for Freelancers: Tips and Strategies: Find out effective tips and strategies for using email marketing to enhance your freelance career.
People Also Ask 
What Is Freelance Marketing?
A freelancer is a self-employed person who works on projects for different businesses. Freelance marketers can either specialize in one area of marketing, or they can be a Jack-of-all-trades, with an understanding of the entire spectrum of digital marketing services. Freelancers may work with just one agency, or they might have many clients at once.
What Are The Different Types Of Freelance Jobs?
Freelance jobs include everything from copywriting to social media management and web design. See below for a full list of freelance service providers:
Social Media Management Jobs, Graphic Design Jobs, Copywriting Jobs, Programming and Development Jobs, Content Writing Jobs, Account Management Jobs, Marketing Strategy Consulting Jobs, and Web Design and Development Jobs.
How Do I Start A Freelance Email Marketing Business?
The first step is to decide what sort of services you want to offer your clients. You should also set up a professional website with examples of your previous work on it. Once that's done, begin looking for work on job boards and social media platforms.
What Skills Do You Need To Be An Email Marketing Freelancer?
Email marketing freelancers must have a solid grasp of customer service practices as well as writing abilities to succeed in this line of work. They must also be flexible and able to work on multiple projects at once while meeting deadlines.
What Is Email Marketing?
Email marketing is a direct form of communication with your audience, and the most popular channel for businesses to communicate with their customers. The goal of sending emails is usually to engage your audience with targeted content that can be used to continue building a relationship or selling products or services.
Why Would I Need This?
If you have a business, but don't have the time or resources to do your email marketing, then hiring a freelancer could be a great option for you! You can pay them per email they send out or give them access to your account so they can manage everything themselves.
How Much Does It Cost?
Prices vary widely depending on the level of service and experience of the freelancer you select. Some charge by the hour, while others charge by the number of emails sent out per month or year. Whatever pricing method you choose should be outlined in advance so there are no surprises when it comes time to pay up.
Why Should I Use Freelance Email Marketing?
It's easier than ever to get started with freelance email marketing! You can hire a freelancer from your phone or computer in just minutes all you need is a few details about what you want to be done and how much it will cost (if anything). It's also great for companies that don't have the resources for a full-time employee but still need help managing their customer relationships and keeping them happy.
What Are The Benefits Of Having A Freelancer Do My Email Marketing?
Hiring a freelancer means you get access to someone who has been trained in email marketing best practices, has experience doing it, and can help you achieve your goals with less risk than if you were trying to do it yourself.
Can I Just Write My Emails?
Sure! But let's be honest you're busy running your business. You don't have time to learn everything about writing emails from scratch or build out the infrastructure necessary for sending them. And if something goes wrong with your campaigns, who will help fix it? That's where hiring a freelancer comes in.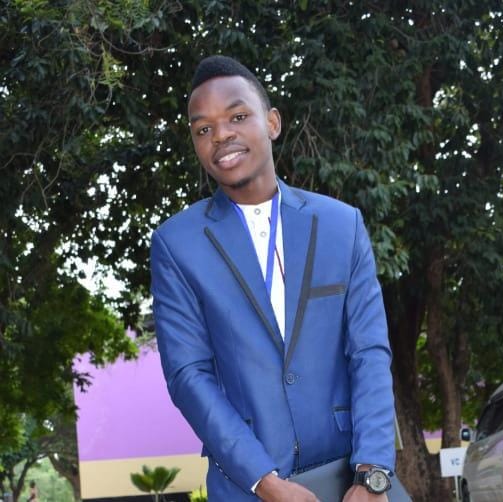 I am a content writer, and I love what I do! Writing makes me feel like the words are flowing through my fingers, and then onto the keyboard, like magic. My experience as a writer has taught me that writing makes me feel good, as well as helps others to feel better too!