If you're a freelancer, you've been there: you see your bank account balance dwindling, and so you begin to panic. You need more work. But how do you find clients? Your old methods aren't bringing in the same results as they used to. How can you get new clients when your reputation isn't keeping up with the times?
In this article, we'll be talking about how freelancers can generate more leads in their field.
Takeaways
1. Explore various online job platforms.
2. Utilize social media for lead generation.
3. Network within your industry.
4. Create valuable content to attract leads.
5. Attend relevant industry events.
6. Optimize your website for search engines.
7. Offer free webinars or workshops.
8. Collaborate with complementary freelancers.
9. Leverage email marketing campaigns.
10. Utilize freelance marketplaces.
1. Use Twitter As A Lead-Generation Tool
Use Twitter to build your personal brand. Think of building a brand as creating a niche for yourself in the digital space. When you're known for being an expert in something, clients will be more likely to come to you for that service. Building your personal brand on Twitter can help you establish yourself as a freelancer and attract new clients.
Focus on building an audience, not just getting followers. Some people use automated services to gain followers quickly, but when it comes to freelancing and generating leads through networking, these techniques aren't effective because they usually result in only quantity not actual engagement or quality. You can easily see this by looking at the number of people who actually retweet or reply to the accounts using these services versus those who don't.
Publish content that adds value to your audience. Whether you decide to post about whatever is happening with your day or link to interesting articles that may interest others in your industry, creating valuable content will help establish yourself as a thought leader and someone others want to follow on Twitter.
Be consistent with your twitter activity. Tweeting consistently allows you to have more opportunities for creating valuable content and engaging with others on the platform since you won't be relying solely on word-of-mouth traffic from other social networks or search engines like Google and Bing (which are notoriously bad at bringing visitors straight from their results pages). 
The more often users visit Twitter, the higher chance there is for them to find out about what we're up too so tweeting consistently helps increase awareness by exposing people who may not have known our name before seeing one of our tweets appear during their scrolling session through news feeds or while searching terms related specifically toward what they might need (like "freelance writer" if they're looking for help writing something).
Generating income as a freelance email marketer involves strategic approaches. Explore our guide on 13 Ways to Make Money as a Freelance Email Marketer to discover effective methods for boosting your freelance income.
2. Ask For Testimonials Your Prospects Can Share Online
As a freelancer, the work you've done speaks volumes about your abilities and reputation. However, it's hard to make a meaningful connection with potential clients when you can only show them snippets of your work. This is why testimonials are so important, they show off your ability to close deals and deliver on an agreement. It may seem like people will leave a testimonial, but if it's not enticing enough then they won't post it anywhere where potential clients can see it.
Show your prospects how their testimonial could help others find what they are looking for by using multiple platforms or highlighting specific skill sets that make you perfect for the job. For example, if you wrote SEO articles for a client, mention how much traffic those articles drove to their website before linking the articles in the testimonial.
Freelancers who want to generate more leads online should use tools like Upwork or Fiverr where other freelancers and contractors go to find new projects and assignments. Having positive reviews from previous clients means new prospects will be more inclined to pick you over someone else because you have strong proof that shows how great of a worker you are and what kind of quality output they can expect when working with you!
3. Leverage LinkedIn Groups
Once you're a member of a few groups, it's time to get networking. Answer questions in the group. You can answer questions that people post in the LinkedIn group, and this will help you build your credibility as an expert. Make sure to use your posts as opportunities to talk about yourself and your business by including a link to your website or portfolio in your answers.
Post an article from your blog or another website related to the industry. This is also a good way to earn credibility and build up trust with other members of the group, even if they don't click through to read what you're sharing with them. (It also helps boost traffic to your site.)
Reach out directly. You don't have to wait for someone else's question or post; you can always reach out directly via LinkedIn Messaging. The trick is that you have to do it naturally! The best thing is for you not only to connect on LinkedIn but also have some reason or story behind why you are connecting with them outside of just trying to sell them something, so find something genuine that connects you two together before sending them an invitation.
Enhance your freelance business with the power of email marketing. Learn how Freelance Email Marketing can unlock more referrals and sales opportunities, enabling you to grow your client base.
4. Use A Consistent Hashtag Strategy On Instagram
There are a couple of ways to use hashtags on Instagram to find your target audience. First, use industry-specific hashtags (for example, if you're a freelance writer for health and wellness sites, you might use hashtags like #healthyfood or #medicine) to show potential clients that you are an authority in your field. 
Since these would be the keywords they would likely search for themselves when looking for freelancers, these hashtags will put you at the top of their search results.
Second, you can research what other freelancers in similar industries are using as their hashtags and incorporate them into your own strategy. This is also a great way to find out what kind of content from other freelancers gets liked and commented on so that you can recreate it with your own spin. 
It's important not to copy another person's style or images outright. You'll want to keep things original but getting inspiration from others is a great way to jumpstart your own creativity and make sure you're producing engaging content.
5. Create A Personal Website And Blog
You might have some ideas about what your website should look like, but don't limit yourself to a traditional portfolio site. Let's say you're a freelance copywriter; rather than just showcasing samples of your best work, consider creating an in-depth case study for each project listed. Include the strategy and results of each client campaign to give potential clients a better idea of how you achieved those meticulously-curated portfolio pieces.
If done right, a website can be the most important tool in your arsenal for connecting with prospects, generating leads, and closing deals. In fact, according to Nectafy's survey of more than 200 freelancers who've built websites on Squarespace (a popular web design platform), more than two-thirds were contacted by clients through their websites and blogs.
Building a successful freelance email marketing venture requires careful planning. Dive into our comprehensive guide on How to Build a Freelance Email Marketing Business to gain insights into setting up and managing your business effectively.
6. Create Links To Your Website On Social Media Bios
Now that we've laid out the first steps to setting up a lead-generating website, it's time to link your social media profiles to your business website. This is the easiest way to tell people where they can find more information on you and your freelancing services. Include at least one link to your website in each of your social media profiles.
If you have a landing page set up on your website, include a link to it directly in each of your social media bios as well. You can also create links to specific pages on your website (such as "Services" or "About Me").
7. Share User-Generated Content On Social Media
You can use user-generated content to attract new clients. If you are unfamiliar with UGC, it's exactly what it sounds like: content that your users or customers create that you can share on social media. Examples of user-generated content include: Testimonials; Case studies; and Blog posts
This type of social proof is highly valuable and will help improve conversion rates by showing new potential clients the work you have done for past clients and your expertise in a specific field. You can also share this content on other channels, such as landing pages, email marketing, websites, and blogs.
8. Build A Referral Network
While you can generate leads organically through writing online content, it's also important to maintain a network of people who can refer work to you. Here are some things to keep in mind as you cultivate this referral network. One of the most common questions I get is "how do I get referrals?" and the answer is that there isn't a quick fix or hack for getting referrals; it takes time and effort to build relationships with your referral sources and make sure they know about the services you offer.
You should think about what kind of business you want to be known for. For example, if you're looking for more freelancing work from potential clients, make sure that your referral sources know what kind of freelance services you offer. You can even create a list of specific project types that will benefit from being referred to by them (e.g., "If someone asks me about creating custom logos, I'll refer them to Bella"). When it comes down to it though, there's no magic bullet that will help foster stronger relationships with your clients.
It all comes down to improving communication between both parties on an ongoing basis so each side feels comfortable referring business back and forth when relevant opportunities present themselves!
9. Freelancers Can Reach More Prospects And Generate More Leads By Consistently Using Social Media
With over 3 billion social media users that's about 42 percent of the world's population, it's an opportunity you shouldn't miss out on.  Social media is a great way to generate leads by spreading your name, showcasing your work, and getting referrals.
Like with any marketing strategy, you should develop a plan and be consistent with how you will use your social media accounts to get new clients. Here are some things to keep in mind while creating your own social media strategy:
Make sure you have professional-looking profiles across all platforms where you plan to share and promote your work.
Know your audience. Who do you want to market towards? Are there specific groups or communities that will find what you have to say more engaging? Keep this in mind when sharing content through social media.
Be consistent with the type of content that is relevant to what your audience wants, but be sure to mix things up as well so they don't get bored.
Rapidly expand your freelance network by following our tips in 15 Ways to Build a Strong Email Network Quickly for Freelancers. Discover methods to establish connections that can lead to valuable opportunities and collaborations.
10. Join (And Contribute To) Freelancing Communities
Be sure to check out the following freelancing communities to get started: Toptal, Upwork, Freelancer, PeoplePerHour, Guru, FlexJobs, iFreelance, and SimplyHired. These are great platforms for connecting with clients looking to hire remote talent. You may have a better shot at landing gigs (and increasing your rates) by marketing yourself directly through these sites than you would by waiting around for leads to come in on their own.
Quora and Reddit. These platforms can be powerful tools for finding clients if you know how to use them effectively. On Quora especially as long as you maintain a high level of professionalism when answering questions you can establish yourself as an expert in your field and generate interest in your services that way. Similarly, relevant subreddits can help you drum up business if you know what kind of content users are trying to find on those forums.
11. Participate In Industry Conferences
Look for conferences relevant to your line of work and determine which ones you could attend, either as an attendee or a presenter. Create a list of the top five to ten conferences that are relevant to your expertise. You can use this list when planning for the upcoming year, as well as for future years. Attend events and meet-ups hosted by groups related to your industry.
These events may not be held at a specific venue, but they're still great ways to network with people who share similar interests. Interact with people at the conference; introduce yourself and tell them about what you do for a living. Don't be afraid to talk about yourself and hand out business cards! It's important to know how to promote yourself professionally so that others can understand more about what you do and why it's valuable.
Bring business cards so that people can easily get in touch with you after meeting them at an event or conference (some conferences even give out bags full of goodies like pens, notepads, etc., so it's a good idea to bring one).
Make sure these items are branded appropriately too. Get recommendations for other conferences from friends or colleagues who have attended similar events before; ask them what they liked best and least about their experience so that you'll know how much time should be allotted when planning your participation in such activities next year.
12. Guest Post For Other People's Blogs
One of the best ways to get the attention of a new audience is by guest posting on other people's blogs. This means writing a blog post for someone else's blog (hence the term "guest post") and having it published on that site, usually with a short bio and photo at the end. 
Most of the time, bloggers will allow guest posts because they don't have enough time or energy to keep up with their own blog, so they look to their audience or colleagues to help them fill in some gaps.
Guest posts should be a minimum of 500 words long and relevant to that person's audience. If you can get your foot in the door by writing an article for an established web designer's blog, for instance, this gives you instant credibility among his or her readers and can lead to more business down the line. The key here is not only making sure your content is unique to that blog but also making absolutely certain it is well written free from typos, grammatical errors, and/or innuendo-filled turns of phrase.
13. Reach Out To Your Network
LinkedIn and Twitter are excellent platforms for building networks and reaching out to specific people in the industry you're freelancing in. However, don't be afraid to reach out to your family members, friends, former professors, former colleagues, and bosses, or even alumni organizations from your school. These connections could potentially lead you to a potential client, or at least be able to recommend someone that could hire you as a freelancer.
Additionally, reach out to your community as well! If there are local companies in the area who may need freelance work done for them that is relevant to what you specialize in offering as a freelancer, let them know about what services you can provide!
Generating leads is essential for freelancers seeking to grow their client base. Unlock valuable insights by checking out 16 Tips for Generating More Freelance Leads, and learn strategies to attract and convert potential clients effectively.
14. Work With An Agency That Connects Freelancers With Clients
Your agency has a huge pool of potential clients and they want to hire you. You don't have to spend weeks on end hunting down new leads. The agency can connect you with a client who is better suited to your skills and interests.
That said, not all agencies are created equal. If you want to maximize the number of leads that come your way, take a look at the following aspects of an agency:
Are they mission-driven?
Do they have a purpose beyond making money?
Their motivation could make or break the relationship between you and your client.
How many freelancers do they work with?
You want them to have enough freelancers so that there's always someone available for every project but not so many that competition gets too fierce.
Wrapping Up
There are a ton of ways to find leads as a freelancer, but it does take work and active engagement in different communities and platforms. There are a ton of ways to find leads as a freelancer, but it does take work and active engagement in different communities and platforms. You need to be active on many different platforms and engage with other freelancers who might be able to help you generate leads.
For example, interacting in forums like Quora or LinkedIn can help you build your network. Similarly, being active on social media sites like Twitter or Instagram can be really helpful, though these networks are better for direct sales lead generation. 
Contributing to discussions with potential clients also helps establish your brand as knowledgeable and trustworthy among potential customer bases. If other freelancers need help with work, try offering guidance if you have the time this will allow them to remember you when someone they know is looking for a freelancer that could do the type of work that you do.
Further Reading
How to Get Clients as a Freelancer: Explore effective strategies to attract and retain clients for your freelance business.
Stand Out and Get More Leads: How to Build Your Freelance Brand: Learn valuable insights on building a standout freelance brand that attracts leads and opportunities.
Freelance Lead Generation: Strategies for Finding Your Next Client: Discover actionable tips for generating leads and finding potential clients for your freelance services.
People Also Ask 
How Do You Get Clients As A Freelancer?
You can get clients as a freelancer by using outbound marketing and inbound marketing tactics such as content marketing, blogging, and posting on social media. These are all ways to generate leads for your freelance business.
How Do I Find Freelance Work With No Experience?
To find freelance work with no experience, you could try applying for entry-level positions at busy companies that need extra help from time to time. Another option would be to ask friends and family if they know anyone looking for help with an ongoing project or one-time job.
How Do I Get Freelance Work With No Experience?
To get freelance work with no experience, you could ask around and see if any friends or acquaintances know of potential job opportunities that would be good fits for your skillset. You could also try searching online job boards where people might be posting openings requiring the specific skills you have.
How Do I Get Freelance Work?
To get freelance work, you can use inbound strategies like search engine optimization (SEO) and outbound strategies like cold outreach emails and LinkedIn messages to find new clients who need your services!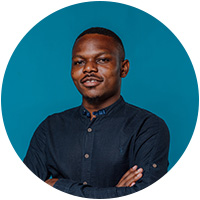 Costantine Edward is a digital marketing expert, freelance writer, and entrepreneur who helps people attain financial freedom. I've been working in marketing since I was 18 years old and have managed to build a successful career doing what I love.