You aren't going to make it as a freelancer without leads. Luckily, this article is brimming with awesome tips for generating more leads than you could possibly handle. Not only that, but we're also going to be covering some strategies for landing those clients in the first place. If you're ready to succeed as a freelancer, let's get underway!
Takeaways
1. Understand your target audience and their needs.
2. Create a compelling and optimized freelance portfolio.
3. Leverage social media for networking and lead generation.
4. Offer valuable content through a blog or resource section.
5. Utilize email marketing to nurture and convert leads.
6. Collaborate with other freelancers or businesses.
7. Attend industry events and conferences for networking.
8. Optimize your website for search engines (SEO).
9. Offer a free resource in exchange for contact information.
10. Provide exceptional customer service to build trust.
1. Start With A Lean Foundation
Your first step should be to build up a strong reputation as a dependable and credible resource. Be aggressive about finding new clients on the Internet, in your community and anywhere else you can think of, but don't turn down work that isn't lucrative or appealing. The important thing is to establish yourself as someone who's there when people need you. Decide if you want to run a business or freelance for one.
It bears repeating: Are we talking about freelance writing or running your own copywriting business? If you want to be the one writing copy, make sure that's clear from the outset so you can work toward giving up control over every aspect of a project's completion down the line.
Learn the ropes of freelance lead generation and discover how to turn your skills into a lucrative venture. Our comprehensive guide provides insights into what freelance lead generation is and offers valuable tips to help you succeed.
2. Don't Let Competition Get In The Way Of Your Business
Your competition isn't the enemy; they're your colleagues. When you think of freelancing, you may be tempted to see it as a cut-throat environment where everyone is out for themselves. But in reality, other freelancers can help you take your business to the next level. 
Competition is a healthy part of any industry and also an excellent opportunity for learning and growth. If you're able to develop a friendly working relationship with those in your local area, it's easier to collaborate on projects that require more experience than just one person has.
Freelancing is hard work! Don't make it harder by constantly fighting against others in your field. If you can reach out to them and ask for advice rather than viewing them as enemies trying to steal clients from underneath your nose, they'll likely be more open with sharing how they've gotten their own success stories instead of hiding their methods away so that no one else will imitate them (which would only prove detrimental to both parties anyway).
3. Build Up A Strong Reputation As A Dependable And Credible Resource
While it may seem like common sense, being dependable and reliable is essential when it comes to generating new leads. If you make a promise or provide a quote on an estimate, stick to your word. Don't oversell what you can do, and try to be as upfront and honest as possible. No one wants to work with a flakey person!
It's also wise to adopt the mindset of "under-promise and over-deliver". When you're eager for new business, it can be tempting to say yes to every opportunity that comes your way — even if you know there's no way in hell you can actually meet that deadline. Instead of biting off more than we can chew, try offering an alternative solution (e.g., I would love to take on this project but I won't be able to deliver until next month). 
This will help build trust with your clients knowing that they can rely on you for good work down the road when they need it most.
Are you struggling to find the right platforms to attract potential clients? Explore our list of the best places to generate leads and discover opportunities to expand your freelance business through effective lead generation strategies.
4. Be Aggressive About Finding New Clients
If you're not already aggressively pursuing new clients, you need to start. Marketing yourself and your business should be a priority in your daily to-do lists. Leaves will fall, the seasons will change, and the market will fluctuate—but the constant that'll keep your business afloat is a steady stream of leads. If you're stuck for ways to bring in new clients, consider these options:
SEO (Search Engine Optimization): This strategy improves your title tags, meta descriptions, image alt text and more so Google knows what's happening on your site. When people search for freelance services related to yours and find you at the top of their results list, they're much more likely to click through.
Content marketing: You may have heard this one before because it works! When you create free content that's informative or entertaining enough that people share it with others or link back to it when writing their own articles, Google takes notice of how important and relevant your content is. Your page ranks go up as a result!!
5. Don't Turn Down Work That Isn't Lucrative
As you work towards becoming a successful freelancer, it's important to keep in mind that one of your biggest goals is to build up your portfolio of work. In order to get those great samples, it doesn't necessarily matter what the pay for a project is; what matters most is that you complete the work and do an amazing job.
This way, you can then use this project as an example when applying for better-paying projects later on. Now, this doesn't mean you should take on any client that comes your way. You don't want to do any paid work that will be a waste of your time because it won't teach you anything new or help you build up any new skills. But if a job isn't lucrative but still interesting, go for it!
Building a robust professional network is essential for freelancers. Discover 15 ways to build a strong email network quickly and enhance your reach, connections, and potential opportunities in the freelance world.
6. Ask Yourself Whether You Want To Be A Freelancer Or Run Your Own Company
You need to figure out what freelancing is for you. There is no one-size-fits-all solution and if you want to become successful, the key is to figure out what your business can do for you. Asking yourself whether you want to be a freelancer or run your own company will allow you to determine what type of freelance business model works best for your goals. Once those are clear, it will be much easier to get started on figuring out how many clients and leads you to need.
7. Find Ways To Make Money While You're Working On Your Business Plan
You might not know this, but it's a good idea to have some money coming in while you're working on your business plan. That way, when you finally launch your freelance business, you can afford to pay for all the things you need to start freelancing professionally, such as a chair and a computer.
An excellent source of income is babysitting. Not only does it give kids someone to talk to besides their parents for a few hours, but it also satisfies two essential criteria: It's flexible enough that you should be able to juggle it with your business-building activities; and if the babysitting gig goes well, there may be opportunities for repeat customers.
I also recommend pet-sitting as another great way of making money while preparing to freelance full-time; though there are fewer potential customers available (unless you live in an area where dogs greatly outnumber people), pets don't seem to complain much about being left alone with someone new until they get used to them.
Some kinds of work are not suitable for freelancers during their preparation phase—for example, anything that requires lots of time or mental energy without providing anything useful in return (like cleaning toilets).
8. Stay Flexible While You're Building Your Company
When you're first starting out as a freelancer, it's important to stay flexible. You'll want to take on any work that's available and say yes to any clients who approach you (even if they don't seem like the ideal fit).
It comes down to this: When you're just starting out, you need money. It's better to get paid $50 for something than no money at all. You may also have to work strange hours at first in order to balance your freelance business with your full-time job or family life. This will get easier as your business grows and you can start saying no more often, but when you're just starting out it's important not to limit yourself too much.
Unlock the secrets to attracting more clients as a freelancer with our insightful guide on 10 tactics to generate more freelance clients. Maximize your client base and take your freelance career to new heights.
9. Invest In Yourself, Not Just In Your Business
Developing your skills is arguably the most important investment you can make in your freelance business. You can have a great sales funnel, but no one will buy your services if they aren't good. And the more you invest in yourself, the better you will be at what you do and the more likely it is that clients will want to work with you because of that.
Whatever area of your life needs more attention, whether it's learning new skills or getting healthy or creating a better family life for yourself, investing in those things will pay off big-time for your business even if it doesn't seem like there's an obvious connection between those two areas of your life.
However, these tips will help you succeed as a freelance writer:
Be willing to work hard.
Make sure your work is high quality, and that you're honest and reliable.
Stay organized and manage your time well; this will allow you to take on more clients and maximize your earning potential.
Learn how to deal with clients, have a set rate and stick to it, make sure you get paid and learn how to handle difficult clients (as much as possible).
10. Know Where Your Audience Hangs Out
The first step to generating more leads is knowing where your target audience hangs out. This can be tricky because you have to know the type of clients that you want to attract. You then need to narrow down who your best client is by looking at their age, gender, location, interests, and profession.
Once you've figured this out, it's as easy as doing a Google search for "social networking sites for [age] year old [gender]s in [location]". When you've found them online, you need to make yourself known. There are two ways that you can do this:
Offer targeted advice or information on forums and discussion boards (don't spam the same answer everywhere).
Find social networking sites that enable both posts and comments from members and engage in discussions with your target market there.
11. Guest Blog On Relevant Websites
Guest blogging is a great way to get your name out there and attract new clients. It can be a little time-consuming, but in the long run, it's worth it. Here's how it works:
You find blogs that are relevant to your target audience (readers of these blogs are likely to need your services)
You write a post for these websites (the post should be an in-depth guide or some sort of valuable resource)
You include a link back to your website at the end of your article (aka an author bio or an 'about the author' section)
Here's the thing: if you don't have much experience with this, you might be wondering where on earth you would even begin finding websites that accept guest posts? What I recommend is Googling something like "guest posting opportunities [your industry]" or simply "[your industry] guest post sites list." This will give you a good start, as there are plenty of lists out there already compiled for many different industries and niches.
Curious about the impact of social media managers on businesses? Explore the advantages in our article discussing the benefits of social media managers. Learn how skilled managers can help boost your online presence and engage your target audience effectively.
12. Post On LinkedIn With A Compelling Profile
It's important to have a great-looking profile that stands out. LinkedIn is the perfect place to share what makes you special as a freelancer, and if you're not doing it right then you're missing out on potential leads. Make sure your profile is up-to-date with a good photo and headline, write a compelling summary with keywords relevant to your industry, link to your best work, and use the platform to share your expertise (this will help increase views).
13. Make Connections On Twitter With The Right People
Twitter is a great place to find freelance leads. But, you've got to know how to use Twitter to find leads and understand that it's a two-way street. Make sure you're getting the most out of Twitter by finding the right people to follow.
The first thing you have to do is start following people who are likely going to need your services. It could be bloggers, small businesses, or some other type of company. Once you enter those things into a Twitter search, you'll get back a list of people who are tweeting about those topics regularly. From there, put together a list of potential customers by clicking on their profile and following them on Twitter if they look like they might need your services at some point in time.
14. Create A Lead Magnet For Freelance Leads
A lead magnet is a freebie that you offer a prospective client in exchange for their contact information. A lead magnet might be a free guide or downloadable report like I mentioned earlier, or it could be something else entirely. The important thing is that it's something useful to your potential clients and will entice them to give you their email addresses so they can access the resource. Creating an interesting and valuable lead magnet is the surest way to grow your mailing list (and therefore grow your pool of freelance leads).
Many writers make the mistake of thinking their website landing page alone will attract new clients, but this is rarely true. When people come to your site, they want to learn more about what you do, who you are as a writer, and why they should hire you instead of someone else. Your landing page should certainly help accomplish these goals but if there's nothing additionally enticing about your site and no way for potential clients to get more in touch with you, most visitors will simply click away and never return again.
15. Write Great Content To Attract Attention
Have a great blog on your website, and write guest posts for other blogs, as well as articles for any relevant print publications. Publishing this kind of content allows prospects to find you via Google searches and think of you when they are looking for help with a web design project. 
You can also give away free content that people will want to download from your site (e.g., PDFs, checklists, workbooks), and send out an email newsletter that keeps prospects interested in what you have to offer. Writing is not easy; however, publishing meaningful and helpful content in these ways will make it easier for you to be found online by prospects who need your services.
16. Keep In Touch With Past Clients
One of the most valuable resources for generating new freelance leads is your past clients, who may have need for more work. Like building relationships with new clients, keeping in touch with past clients is a relationship-building exercise. You don't want to be a pest and email them just to get work from them, but you should touch base from time to time to check on their progress with the work that you did. Don't be afraid to ask a past client if they can refer you as well.
Wrapping Up
And that's it! You have 16 actionable strategies to help you generate more freelance leads.
Now let's take a step back and recap: Use your network. If you're feeling like you don't have a big enough network to use, get out there and mingle. Join clubs, attend events and seminars, or host your own meetups. The goal is to seek out people who can give you business leads or recommend you to their connections.
It isn't all about social media; it is possible to make friends in real life too! Meetups are a great way of building genuine connections with like-minded people who can probably also help with freelance leads… as well as being great for getting advice on how to run your business from other successful freelancers.
Building relationships with influencers can be very effective for growing your following and generating more freelance jobs online. It helps if you already have an existing relationship but if not, don't fret reach out anyway! Most influencers are happy to share content they think their audience will enjoy (as long as it's high quality). And if they see value in what you're doing, they might mention you in future posts which could lead to new clients knocking at your door!
Further Reading
Check out these additional resources to enhance your freelance journey:
10 Quick Tips to Get More Clients as a Freelancer Short Description: Learn ten rapid-fire strategies to attract more clients and grow your freelance business effectively.
17 Top Tips for Becoming a Marketable Freelance Writer Short Description: Discover seventeen valuable tips that can transform you into a sought-after freelance writer in the competitive market.
Starting a Freelance Business: A Comprehensive Guide Short Description: Delve into a comprehensive guide on launching your freelance business successfully, covering essential aspects and steps.
People Also Ask
How Does One Become A Freelance Writer?
You can build up a business as a freelance writer by being persistent with sending out quotes on job boards, getting excellent client reviews, and increasing your prices as you gain more work experience in your field.
What Are The Best Freelance Jobs?
In terms of pay, writing is one of the most lucrative gigs because it requires a high level of skill and knowledge. Though technically not freelancing, another highly lucrative option is to get into the trades and learn how to do things like carpentry or plumbing. These skills are always in demand.
How Do I Get Clients As A Freelancer?
Check out job boards like Upwork, Fiverr, or Guru and search for jobs that interest you while building up your portfolio at the same time. Once you're more confident in your skill sets, it's possible to create your own client base by creating a website and promoting yourself wherever possible.
How Do I Start Freelancing As A Beginner?
The first step when starting out is to pick something you're good at that other people need help with, whether that be writing an essay or fixing an appliance. Then it's necessary to build up your portfolio so people can see what kind of quality they'd be getting from you if they decide to hire you instead of someone else who may have more experience than you do.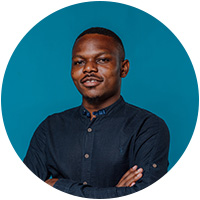 Costantine Edward is a digital marketing expert, freelance writer, and entrepreneur who helps people attain financial freedom. I've been working in marketing since I was 18 years old and have managed to build a successful career doing what I love.