Starting a business can be intimidating. There are so many variables to examine and so many decisions to make. Even if you have the best idea in the world, there's no guarantee that your business will succeed.
That's why it pays to do your research first, no matter what stage of development your startup is in. Fortunately, there are plenty of tools out there that can help you gather information quickly and efficiently.
In this article, we will take a look at some of our favorite resources, and also we will include some benefits of market research for startups:
Takeaways
1. Efficient data collection and analysis are crucial for informed decision-making.
2. Utilizing specialized tools can enhance the accuracy and depth of insights gathered.
3. Choosing the right data collection tools depends on the nature of the data and research goals.
4. Automation features in these tools streamline the process and reduce manual effort.
5. Security measures within data collection tools protect sensitive information.
6. Insights gained through these tools inform marketing strategies and business decisions.
7. Integration with other platforms can further enhance data analysis capabilities.
8. Regularly updating and adapting tools ensures relevance in evolving research landscapes.
9. Effective data collection and analysis contribute to a competitive edge in various industries.
10. Exploring these tools empowers researchers to uncover hidden patterns and trends.
1. Google Analytics
Google Analytics is a free web analytics tool that provides data on traffic and users. It's a helpful way to understand how people interact with your website, including what types of content are most popular.
Google Analytics will provide you with information about:
Traffic how many people visit your site, where they come from, and what they do while they're there (whether they look at the home page or an article)
Users the demographics of visitors to your site (age range, gender), where they live (state/country), and whether or not they have visited before
Building a strong foundation in marketing research is crucial for accurate insights. Learn how to conduct comprehensive research step by step in our guide on What Marketing Research Is & How to Do It: Step by Step to ensure you're making informed decisions.
2. Surveymonkey
SurveyMonkey is a popular tool for creating surveys. You can create an account and take advantage of their free features, or you can pay for a premium account; the latter is well worth it if you're doing more than just playing around with SurveyMonkey.
One of the great things about SurveyMonkey is that it offers both free and premium options, so even startups on a tight budget can get started using this tool in no time.
With a free account, you'll have access to most of SurveyMonkey's features without paying anything (you'll need to pay extra if you want to customize your survey).
If you're interested in more advanced features such as analyzing results or exporting data into spreadsheets, then upgrading to one of their paid plans may make sense for your business model.
3. Qualtrics Research Suite
Qualtrics is a survey software tool that can be used as a standalone survey tool or integrated with other products. It's cloud-based and offers powerful features such as A/B testing, branching, and complex reporting.
For startups on a budget, Qualtrics also offers an affordable monthly plan starting at $15 per user. These advantages make Qualtrics an attractive option for many startups looking to collect data on their users or customers to inform their business decisions.
In addition, many other tools are designed specifically around qualitative research techniques in which researchers conduct interviews with potential users and can help businesses get more value out of their qualitative research than they would otherwise be able to get using only one product alone
When it comes to marketing research, having access to powerful tools can make a world of difference. Discover the potential of lesser-known tools in the realm of research through our article on The Top 10 Most Powerful Marketing Research Tools You Haven't Heard Of, and take your analysis to the next level.
4. SurveyGizmo
SurveyGizmo is a data collection and analysis tool that's best suited to small and medium-sized businesses. It can be used for surveys, polls, questionnaires, and more. The free version of the platform allows up to 25 participants in your surveys (unlimited access on the paid versions). 
Additionally, you get one free account manager who can give you unlimited support via email or phone. The paid versions start at $19/month with a monthly payment plan that includes 10 accounts managers' assistance each month.
You get unlimited participants in your survey plus integration with Google Analytics or Salesforce depending on which package you pick.
If you're looking for a SaaS solution with great customer service then SurveyGizmo might be worth checking out as it has an average rating of 4 stars across all its channels like TrustRadius and G2Crowd
5. Typeform
Typeform is a cloud-based survey tool that lets you collect data from customers, employees, and more. It is used by companies of all sizes in various industries to gather feedback on products or services.
The surveys are easy to create and you can customize them using the included design tools. Typeform has a free plan with limited features and paid plans for additional features.
Here are some top reasons why businesses like Typeform:
Easy to use Creating surveys is simple; just drag and drop question blocks into your questionnaire to quickly build one that matches your unique needs. If you don't want to build it yourself, there's an option where Typeform will build it for you based on pre-defined templates (for a fee).
Beautiful design The visual interface has been designed with ease of use in mind; you won't find confusing buttons or unnecessary text here! All important information is presented clearly so users know exactly what they're signing up for when they click "Next."
Marketing research is essential for understanding your audience and making strategic choices. Dive into the depths of marketing research concepts and insights with our resource: Marketing Research: Need It? Here's 15 What You Need to Know.
6. Zoho Survey
Zoho Survey is a survey software for collecting and analyzing data. It's a web-based survey tool that allows you to create surveys, collect responses, and view performance reports. It can be integrated into other Zoho apps such as Forms, Contacts, and CRM.
With Zoho Survey you can:
Create surveys quickly with its easy-to-use interface or import templates from the library.
Share your surveys across multiple users in an organization so that each user has access to a copy of the same survey template(s).
View real-time data about the number of responses received for each question or all questions together under the "Reports" section on the Dashboard page (see image below). 
This will help you understand which questions are getting the maximum response rate compared to others thus enabling you to make necessary changes accordingly if required or desired by the study objectives.
Before releasing it publicly online/offline use the link provided by creating a new project in the "Projects" section under the Tools menu on the left-hand side panel within the Zoho Creator Suite dashboard itself (see image below).
7. Formstack (Formerly Formstack Surveys)
If you need to create and manage surveys, Formstack is a good tool for the job. It's free to use and offers a paid plan with additional features.
Formstack allows you to design your survey form using their online editor. You can then publish it on your website or embed it in your email marketing campaigns as an HTML code snippet.
When someone fills out the form, Formstack collects responses and stores them in your account so that you can analyze the data later on.
8. Marketo Spark
Marketo Spark is an affordable and easy-to-use survey tool. This tool is a great option for beginners, as it offers an extensive library of pre-built surveys that are ready to use, including templates from popular brands like Amazon, Dunkin Donuts, and Google.
You can also customize the look of your survey using their drag-and-drop editor or by adding images or videos to your questions.
It's also possible to build custom surveys from scratch if you want something more unique than what's available in their library of prebuilt templates and this may be necessary if you have more than a handful of questions or need special logic built into your survey design.
Spark has some great features like an open rate report (which shows you how many people opened each email).
As well as A/B testing capabilities so that you can see which emails perform better than others when sent out to different groups of people based on various factors like location or demographics such as age group and income level).
Analyzing website data is a fundamental part of modern marketing strategies. Explore the tools that can help you navigate this landscape in our guide to 10 Website Analysis Tools Every Marketer Should Be Using, ensuring you're making data-driven decisions.
9. Delve Survey Software
Delve Survey Software is a cloud-based survey software. It can be used for market research, but can also be used in the workplace to conduct employee satisfaction surveys and more. While Delve has a premium version that offers some added features, the free version provides all you need for your startup's needs.
The platform is especially useful for startups because it allows you to create surveys quickly and easily, allowing you to collect data from a large number of people at once with minimal cost or effort on your part.
10. Esurveyspro (Free Survey Software)
eSurveysPro is a free survey software with a ton of features. It's easy to use and has a good user interface, plus it has a mobile app that makes it even easier to collect data while you're on the go.
Their support team is also very responsive and helpful, especially since they want your business so much that they can't help but be friendly. If you're on a tight budget or don't know where to start with market research tools, this option is worth checking out.
Benefits Of Marketing Research For Startups
You probably didn't start your business to spend hours in front of a computer researching the right marketing methods for your company. However, marketing research is the key to avoiding costly mistakes and wasting money on ineffective strategies.
And it can help you capitalize on the strengths of your brand when designing a marketing plan that establishes loyalty and trust among customers. Here are some benefits of market research for startups to consider as you begin to develop your strategy:
Marketing Research Can Increase Sales
The first step in creating a marketing plan is to identify the problem you're trying to solve with your business.
A lot of people make the mistake of diving right into their marketing efforts without first identifying this problem, which can lead to wasted time and money on ineffective campaigns. If you don't already have a goal in mind, it's important that you set one before beginning your research process.
The goal should be realistic but ambitious for example, if your startup sells fitness tech products (like wearable heart rate monitors), a reasonable but ambitious goal might be getting 10% of market share by December 31st of this year or next year at the latest.
Marketing Research Can Help You Determine Why Customers Are Not Buying
For example, if your marketing research reveals that people do not know about your product, then you can develop a plan to increase awareness. If the problem is price or quality, then you may need to make changes to those aspects of your product.
However, if they simply do not find value in what you offer and consider it inferior to other options on the market, then this discovery could be painful but also helpful: perhaps now would be an ideal time for some re-branding?
Marketing research can help you understand what customers value and want so that as an entrepreneur or business owner, you can better tailor products and services for their needs.
Marketing Research can Help Identify What Your Customer Wants
Marketing research helps you understand what your customers want, and how they feel about the product or service you're offering.
Getting feedback from customers is important because it allows you to make adjustments to your marketing campaigns that are in line with what your target audience wants.
It also gives you insight into any problems with your product or service, which can help you improve it over time.
When done correctly, marketing research will also help direct how much effort should be put into each campaign so that they don't waste money on ineffective efforts or leave out key demographics that may be interested in their products/services but aren't aware of them yet (or vice versa).
In other words: if there's no demand for something then why would someone buy it?
Marketing Research Can Confirm That You Are Targeting The Right Customers
Marketing research can confirm that you are targeting the right customers. So, what is it? Marketing research is a process that helps you define your target market, identify the most effective marketing channels to reach them, and determine what messaging will resonate with them most.
This way, you're able to focus on marketing efforts that will get results – rather than just spending money on things because "they look nice."
Marketing Research Can Help Prioritize Marketing Efforts
Marketing research can help you understand what your customers want, need, and like. It also allows you to identify potential obstacles in the way of achieving your goals.
By understanding these things, a business can prioritize their marketing efforts and allocate more time and money toward working on important topics.
Marketing Research Can Uncover Customer Loyalty And Trust Factors
Another benefit of marketing research is that it can reveal what keeps your customers loyal to you.
Customer loyalty is a key factor for startups because if they lose their customers they'll likely never get them back.
Loyal customers are more likely to buy from you again and recommend you to others, so when you have identified loyal customer segments and understood why they're loyal, it's easier for you to retain them.
You can also use this information to target new potential customers who share similar characteristics with the most loyal among your present-day base (e.g., age groups).
Marketing Research Helps Startups Prioritize And Maximize Marketing Budgets To Drive Growth
When you're a startup and you don't have much money to spend, it's essential to make sure that your marketing budget is spent wisely. Marketing research can help you determine why customers are not buying, what they want and how they will find out about your product or service.
This information can confirm that you are targeting the right customers with a well-designed marketing campaign.
Marketing research also helps startups prioritize their most important initiatives by looking at all possible ways to improve their business and determine which areas would have the biggest impact on sales (and profits).
Improving marketing research methods is a continuous process. Enhance your approach with practical insights found in our piece on 18 Smart Tips on How to Improve Your Marketing Research, and stay ahead of the curve in this dynamic field.
Final Thoughts
The above list of marketing research tools is not exhaustive. There are many more options out there, so do your research and find one that best suits your needs.
If you have any questions about these tools or need advice for getting started with your market research efforts, feel free to get in touch with us! We'd love to help you out
Further Reading
Explore more resources on data collection tools and techniques:
Data Collection Tools: A Comprehensive Guide: Learn about various tools and strategies for efficient data collection, helping you gather insights to inform your decisions.
Best Data Collection Tools for Effective Insights: Discover top-notch data collection tools that can enhance your understanding of user preferences and behavior.
Enhance Your Data Collection Efforts with These Tools: Dive into a compilation of data collection tools designed to optimize the process of gathering valuable information.
People Also Ask
What Is Marketing Research?
Marketing research is the process of gathering insights about your potential customers to inform your product development and marketing strategy. It's not just about gathering data; it's about providing actionable insights so that you can make smart decisions with confidence.
Why Do Startups Need Marketing Research?
Startups often have limited resources, and they need every advantage they can get to succeed in their markets. Marketing research helps startups understand their target audience's needs, wants, and behaviors all of which are key aspects of developing a successful product or service. 
It also helps startups identify how competitors are doing market research (if at all), which can give them an edge over established companies who may be less focused on the latest trends in their industries.
How Much Does Marketing Research Cost?
The cost of marketing research depends on several factors: 
The number of people surveyed (the larger the sample size, the higher the cost)
The length of time needed for respondents to complete survey questions (longer surveys require more compensation for respondents)
Whether participants complete surveys online or in-person (online surveys generally cost less because there are fewer expenses associated with setting up physical locations for interviews)
Why Should I Use Marketing Research Instead Of Just Going With My Instinct?
Marketing research helps you get a snapshot of your customers' needs and interests so that you can improve your products or services and increase sales.
What Is The Difference Between Qualitative And Quantitative Market Research?
Qualitative market research involves asking people about their experiences with a product or service to understand what they like about it and why, while quantitative market research involves collecting numerical data such as sales figures or customer demographics.
Why Should I Do Marketing Research?
There are many reasons why marketing research is important for startups and small businesses.
First, it helps you understand who your customers are so you can create products and services that fit their needs.
Second, it helps you determine how much money to spend on advertising, what kind of advertising channels will be most effective for reaching your audience (such as social media or print publications), and which channels will be best for communicating with your customers (such as email).
Third, it allows you to see if your product or service has been successful at attracting new customers, retaining existing ones, or increasing revenue from existing customers' purchases or subscriptions.
Finally, marketing research provides insight into how satisfied customers are with their experience using your products or services and what they'd like done differently next time.
How Can I Conduct Marketing Research?
There are many ways to conduct marketing research, including surveys, focus groups, and interviews. Several tools will help you collect information from your customers in an efficient manner.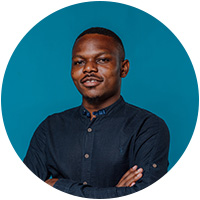 Costantine Edward is a digital marketing expert, freelance writer, and entrepreneur who helps people attain financial freedom. I've been working in marketing since I was 18 years old and have managed to build a successful career doing what I love.