Digital marketing is a lot more than just creating content, posting on social media, and buying ads. It's about understanding your target audience and knowing how to reach them in the best way possible. That's why there are so many certifications out there for digital marketers there are plenty of opportunities to learn from experts in the field and get certified for that knowledge.
Takeaways
1. Research and select certifications strategically to align with your career goals.
2. Certifications from reputable institutions can boost your credibility in the industry.
3. Focus on certifications that cover essential digital marketing skills and tools.
4. Stay updated with the latest trends and changes in the digital marketing landscape.
5. Continuous learning and skill-building are vital for a successful digital marketing career.
Google Adwords Certification
The Google AdWords certification is designed for individuals who want to learn how to manage and optimize paid search campaigns. It covers everything from the basics of creating a campaign to using advanced tools like Quality Score.
The course offers you a chance to earn the official AdWords badge, which will look great on your resume and show off your expertise in paid search marketing.
If you already have some experience with PPC, this might be an excellent way for you to build on that knowledge and get certified at the same time!
Building a successful career in digital marketing starts with the right certifications. If you're wondering which are the best certification courses in digital marketing, our comprehensive guide can help you choose the right path for your professional growth.
Hubspot Inbound Marketing Certification
The Hubspot Inbound Marketing Certification is a great way to learn about inbound marketing and demonstrate your knowledge to potential employers.
Inbound marketing is a holistic approach to marketing that focuses on creating helpful content for your customers, rather than interrupting them with ads or product pitches. It relies heavily on digital strategies like SEO, social media, email automation, and content creation that enable you to attract new customers without any paid advertising.
This certification will teach you how to create effective web copy using keyword research tools like Google AdWords and Google Analytics; how to write compelling headlines that grab people's attention; 
How to optimize landing pages for conversions; what types of content work best on different channels (such as blogs versus social media); how analytics can help you understand customer behavior; and much more!
Google Analytics Individual Qualification
Google Analytics Individual Qualification is a certification program for Google Analytics users. It is designed to test your knowledge of Google Analytics and its implementation, as well as your ability to bill clients effectively. The certification exam consists of 80 multiple-choice questions, which can be completed in 90 minutes or less.
You must pass the exam with an overall score of 85% or higher to receive this certification.
As a digital marketer, presenting your results effectively is crucial. Learn what should be included in a digital marketing report to ensure your insights are clear, concise, and actionable for your stakeholders.
Facebook Blueprint Certification
Facebook Blueprint Certification is a training program designed to help you master the art of Facebook Marketing. It's a 10-module video course that teaches you how to use Facebook to grow your business.
In this course, you will learn how to:
Create a successful strategy for your Facebook page
Get more engagement with your posts
Run ads on Facebook in order to generate leads and sales
Copyblogger Certified Content Marketer
Copyblogger is a popular blog that helps marketers with their content marketing strategy. If you are looking to improve your skills and become a better marketer, then this certification program can be very helpful. 
The Copyblogger Certified Content Marketer certification exam will help you do just that. It's a great way to improve your skills, learn new things, and take advantage of the knowledge base at Copyblogger.
Content Marketing Institute Content Marketing Certification
The Content Marketing Institute's Content Marketing Certification is a great option for anyone who wants to learn the basics of content marketing. In this course, you'll find out how to create and produce great content, as well as how to market it effectively. You will also learn some key metrics that can help you measure the success of your strategy.
Crafting a solid digital marketing strategy is the backbone of any successful campaign. Discover what should a digital marketing strategy include and gain valuable insights to create a winning plan that aligns with your business goals.
IAB Digital Media Sales Certification
The IAB Digital Media Sales Certification is a new certification offered by the Interactive Advertising Bureau (IAB) to help digital media professionals further their careers. It's designed for those working in marketing agencies and ad networks, as well as independent sales reps who sell to those companies on behalf of publishers.
The certification covers topics like display advertising best practices, programmatic buying, native advertising, and video ads. Once you complete the coursework (which takes about three months), you take an exam that covers all the key areas outlined above and if you pass it, you're granted an official IAB Digital Media Sales Certification!
While there are no requirements for this particular certification other than showing basic proficiency with computer software (like Word or Excel), having an understanding of digital media basics such as HTML5 and JavaScript will certainly help prepare you for exam day. 
You also need access to a computer with internet access so that your certificate can be verified through the IAB website once completed.
Moz Seo And Inbound Marketing Certification
MOZ SEO and Inbound Marketing Certification is a free certification that helps you learn about the basics of SEO, discover how to use keyword research tools like Google Keyword Planner, and understand how to optimize content for search engines. You can take this certification even if you have no previous knowledge of SEO or inbound marketing.
The prerequisites for this certification are:
Basic understanding of web design and development
Basic knowledge of online marketing best practices
Bing Ads Accredited Professional Program
The Bing Ads Accredited Professional (BAP) certification is one of the most recognized and highly sought-after digital marketing certifications in the world. "This program is designed to enhance your skills as an advertiser and prepare you for a career in digital marketing."
It helps you gain a deeper knowledge of how Bing Ads works, allowing you to become more familiar with how to use it effectively. It also shows advertisers how they can run successful campaigns on Bing Ads and achieve better results.
The exam consists of 50 multiple choice questions that must be answered within 60 minutes; candidates are allowed two attempts at passing this exam before having to wait six months before retaking it. 
The exam fee is USD 250 per attempt and must be paid via credit card or PayPal account at registration time – refunds are not available once payment has been made through either method (except under extenuating circumstances).
Hootsuite Social Media Marketing Certification
Hootsuite is a social media management system that helps you manage multiple accounts across multiple social networks, track performance, and monitor conversations. In addition to Hootsuite's basic tools, it also offers paid Pro plans for more advanced analytics and reporting capabilities as well as other add-on services like advertising campaigns or email marketing.
If you're looking for an affordable yet comprehensive way to improve your company's overall digital presence and increase brand awareness among target audiences using marketing strategies such as content creation, community engagement, or social media promotions, then Hootsuite may be the right choice for you.
To succeed in the competitive digital landscape, your strategy must adapt to meet the evolving needs of your target audience. Explore what should your digital marketing strategy be designed to meet to stay ahead in the fast-paced world of digital marketing.
Hubspot Academy Email Marketing Certification
To become certified, you will need to take the email marketing certification exam. The exam consists of 50 multiple choice questions and is designed to test your understanding of email best practices and strategy. You'll have 90 minutes to complete it.
The cost of this certification is USD 100 if paid by credit card or PayPal, or USD 75 if purchased through Hubspot Academy's website with a discount code (which you'll receive once you pass the exam). 
You can also pay in installments over time by paying for an annual subscription for $99 per month for 12 months or just $1/day! Because this course is so thorough and helpful, it's well worth the investment!
Google Adsense Certification
Google AdSense is an online advertising service that allows you to generate revenue by placing Google ads on your website. This certification will teach you how to optimize your ad placements, maximize revenue and improve user experience. 
To be eligible for this certification, you need at least 3 months of experience in running a blog or website with Google AdSense enabled and active. 
The exam consists of 10 questions which must be answered in 60 minutes. You are allowed 2 attempts at the certification but only one attempt within 90 days after failing the exam once. The cost of taking the exam is USD 50 per attempt while application costs vary depending upon location (US$15-25).
Hubspot Design Certification
HubSpot, the marketing platform with a global reach, offers several certifications for designers. The HubSpot Design Certification is designed for marketers who want to learn how to use HubSpot's tools and design software to create websites and landing pages. 
The course is self-paced, available online, and can be completed in about 10 hours. During the course, you will learn how to build out landing pages using HubSpot's templates or by using your designs; how to integrate your blog posts with social media; how to use different types of email campaigns; conversion optimization tactics like A/B testing; and more!
The digital marketing landscape is constantly evolving, and staying ahead of the curve is essential. Find out how will digital marketing change in the future and be prepared to embrace emerging trends and technologies to remain at the forefront of your industry.
Conclusion
Digital marketing can be a daunting field to break into, but with the right certifications and training, anyone can master it. The most important thing to remember is that you don't need all these certifications at once! Start with one or two and then add more as your career progresses. You'll learn new skills along the way and have fun doing it!

Further Reading
Wharton Online – Digital Marketing Certifications: Discover a comprehensive guide to various digital marketing certifications and how they can boost your career prospects.
Brandastic Blog – Digital Marketing Certifications That Get You Hired: Learn about the top digital marketing certifications that can increase your chances of landing your dream job in the industry.
CareerFoundry – Digital Marketing Certification Programs: Explore a list of digital marketing certification programs and find the one that best aligns with your career goals.
FAQs
Are digital marketing certifications beneficial for career growth?
Yes, digital marketing certifications can significantly enhance your career prospects by demonstrating your expertise and commitment to staying current in the field.
Which certifications are highly regarded by employers?
Certifications from well-known institutions like Google, HubSpot, and Facebook are often highly valued by employers in the digital marketing industry.
How do certifications help in getting hired?
Certifications provide tangible proof of your skills and knowledge, making you a more attractive candidate to potential employers.
Can certifications improve my digital marketing skills?
Absolutely! Certification programs cover various aspects of digital marketing, helping you acquire new skills and refine existing ones.
Are there any online options for obtaining certifications?
Yes, many reputable institutions offer online certification programs, providing flexibility for professionals to learn at their own pace and convenience.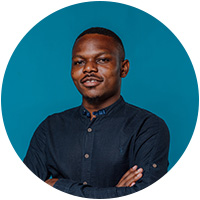 Costantine Edward is a digital marketing expert, freelance writer, and entrepreneur who helps people attain financial freedom. I've been working in marketing since I was 18 years old and have managed to build a successful career doing what I love.