Digital marketing is an industry that's ever-evolving, which means that you need to stay on top of the latest trends. That's why certification courses are so valuable. 
By taking these courses, you can learn everything from how to set up your social media accounts for optimal results to how to increase sales with email marketing campaigns. Here's a look at some of the best digital marketing certification programs available today:
Takeaways
1. Certifications Boost Your Career: Investing in the right digital marketing certifications can significantly enhance your career prospects and demonstrate your expertise to employers.
2. Explore Top Certification Programs: The blog highlights various reputable certification programs, allowing you to explore and choose the ones that align with your career goals.
3. Specialized Training and Insights: Each certification program offers specialized training, equipping you with valuable insights and knowledge specific to different aspects of digital marketing.
4. Online Options for Flexibility: Many of these certification courses are available online, providing flexibility for working professionals and individuals with busy schedules.
5. Consider Your Interests and Goals: To make the most of the certifications, consider your interests and professional goals to select courses that align with your aspirations.
Google Ads (Formerly Adwords) Certification
If you want to focus on advertising on the Google Search Network, then taking Google Ads (formerly AdWords) certification is a good choice. You can take this certification exam in English, French, German, Spanish, Portuguese, or Japanese.
The exam covers:
The latest changes in the platform and how they affect advertisers across channels such as search and YouTube.
How to use advanced features like bidding strategies and conversion optimizer, etc.
Discover the power of digital marketing in the healthcare industry. Explore our insightful guide on why digital marketing is important in healthcare to stay ahead in the evolving landscape of healthcare marketing.
Bing Ads Accredited Professional
The Microsoft Bing Ads Accredited Professional (MAP) is a professional accreditation program that validates your technical and business expertise in online advertising. This certification is ideal for those who want to earn recognition as an expert in the field of paid search advertising on Microsoft Advertising platforms, including Bing Ads, Cortana Marketing, and Power BI.
Facebook Certified Planning Professional
The Facebook Certified Planning Professional (FCPP) is a certification that shows that you have mastered the Facebook advertising platform and can create successful campaigns. The certification is only available to Facebook advertisers who have been actively managing accounts for at least six months.
The FCPP exam consists of 40 questions, with each question worth 1 point. You must score at least 38 points to pass and even then it's possible to fail by a fraction of a point if you don't answer all 40 questions correctly. 
That sounds like a lot, but don't let it intimidate you: if you're familiar with the material covered on this exam, there's no reason why you shouldn't be able to pass it!
Facebook Blueprint Certification
If you're new to this world and looking for a place to start, the Facebook Blueprint Certification is a great option. It's available in person and online, so it fits any schedule. The course is one day long and covers basic marketing principles and best practices for social media. 
This certification will help get your foot in the door with companies that use Facebook as their primary platform or even those who just use it as part of their strategy
Can also be used as an entry point into more advanced programs like the Google Digital Marketing Specialist program or HubSpot Academy's Digital Marketing Certification Program (which we'll get into later).
Uncover fascinating and fun facts about digital marketing. Dive into our article on why digital marketing is interesting – fun fact edition for surprising insights that will intrigue any marketing enthusiast.
Hubspot Content Marketing Certification
The Hubspot Content Marketing Certification is the best certification course in digital marketing because it helps you learn how to create content that converts.
You will learn how to use content to grow your business, engage your audience and delight them. You will also learn how to use content to build relationships with your audience.
Hubspot Inbound Marketing Certification
Hubspot inbound marketing certification is a course that teaches you the basics of how to use HubSpot. You will learn how to create an account, create and manage campaigns, and create and manage landing pages and forms as well as email campaigns.
The course is available on Udemy at $18/month or $180 for lifetime access.
Internal Semptm/Sempo Certification Program In Search Engine Marketing
SYMPTOM/SEMPO is an association of search marketers and professionals. They offer a certification program that's designed to help you advance your career by validating your knowledge in SEM. The program covers everything from basic principles to advanced tactics, so it's perfect for beginners and experts alike.
Seize the opportunities of digital marketing to elevate your business. Learn more about why digital marketing is so important – take advantage of it and unlock the potential for growth and success.
Academy Of Digital Marketing's Digital Marketing Master Course (Dmmm)
The Academy of Digital Marketing offers a Digital Marketing Master Course (DMMM) which is a comprehensive online course designed to help you learn the basics of digital marketing. The DMMM is a self-paced course, meaning you can take your time and go at your own pace. It also comes with a certificate of completion so you can show off your skills in digital marketing!
Google Analytics Individual Qualification (Gaiq) Exam
You might have heard of Google Analytics, but what exactly is it?
Google Analytics is a free web analytics tool that helps you measure how people use your website. It's most commonly used for analyzing traffic sources (such as social media), tracking user behavior, measuring conversions, and identifying key performance indicators (KPIs).
In short: Google Analytics provides the data you need to make smart decisions about the performance of your website or app.
Linkedin Advanced Content Marketing Training + Certification Program
LinkedIn Advanced Content Marketing Training + Certification Program
If you're looking to make a career in digital marketing and earn your LinkedIn Advanced Content Marketing Certificate, this course is for you. 
The program includes all the tools and skills needed to become a professional content marketer on LinkedIn. In addition, it provides detailed training on how to use those tools, along with personalized assistance from our expert instructors throughout your studies. 
This program will give you the knowledge and skills needed by today's top-level marketers as well as within many traditional businesses looking for new ways of engaging customers through social media platforms like LinkedIn. There are no other certification courses available that offer such comprehensive training in this area!
Mailchimp Email Marketing Certification Program
Mailchimp's email marketing certification program is an online course that you can complete in about three hours. You can access it from anywhere, as long as you have an internet connection and sometimes on your hands.
This program is great for those who want to learn more about Mailchimp and how it works, especially if you already use the platform but need a refresher on its features. It's also perfect for those who are new to Mailchimp and looking for an introduction to email marketing best practices or just want to know what all of these "list builders" are talking about!
Empower your business with the right digital marketing strategies. Our comprehensive guide on why digital marketing is important for business owners reveals the key insights to strengthen your online presence.
Oracle Responsys Email Marketing Certification Program
The Oracle Responsys Email Marketing Certification Program is for professionals who want to learn how to use Responsys to create and manage email marketing campaigns. 
The certification covers four main areas: campaign creation, campaign management, integration with third-party tools, and reporting. It's a great way for marketers to start their careers in digital marketing or increase their skill set by learning more about email marketing campaigns.
Unbounce Certified Partner Program In Conversion Optimization And Paid Advertising
What is the Unbounce Certified Partner Program?
The Unbounce Certified Partner Program is a way for partners to get certified in conversion optimization and paid advertising. You can then use this certification on your website or in marketing materials.
How much does it cost to become an Unbounce Partner?
Becoming an Unbounce partner will cost you $499/year, but there are lower tiers available for those who want only one of these certifications (e.g., conversion optimization only).
Level up your small business with effective digital marketing tactics. Discover the top reasons from our article on why digital marketing is important for small business to stay competitive in the digital era.
Conclusion
Digital marketing certifications are the best way to improve your skills and get ahead in your career. And with so many options available, you're sure to find the class that fits your needs and goals. But don't just take our word for it check out these top courses from some of the biggest names in online marketing!
Further Reading
5 Digital Marketing Certifications You Need: A comprehensive article highlighting five essential digital marketing certifications for professionals seeking to advance their careers.
Digital Marketing Certification Programs: Explore the top digital marketing certification programs that offer specialized training and valuable industry insights.
Digital Marketing Certifications: What You Need to Know: Get informed about the ins and outs of digital marketing certifications from one of the leading business schools, Wharton School of the University of Pennsylvania.
FAQs
What are the benefits of getting certified in digital marketing?
Certifications in digital marketing demonstrate your expertise and commitment to staying up-to-date with the latest industry trends. They can open doors to better job opportunities and higher salaries.
Are there any prerequisites for digital marketing certification programs?
The prerequisites for digital marketing certification programs vary, but many may require basic knowledge of marketing concepts and familiarity with digital platforms.
How long does it take to complete a typical digital marketing certification program?
The duration of digital marketing certification programs can vary from a few weeks to several months, depending on the program's depth and flexibility.
Can I earn a digital marketing certification online?
Yes, many reputable institutions and organizations offer digital marketing certification programs online, providing flexibility for working professionals and students.
What topics are covered in a typical digital marketing certification curriculum?
Digital marketing certification curricula often include topics such as SEO, social media marketing, content marketing, email marketing, analytics, and digital advertising, among others.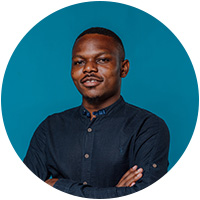 Costantine Edward is a digital marketing expert, freelance writer, and entrepreneur who helps people attain financial freedom. I've been working in marketing since I was 18 years old and have managed to build a successful career doing what I love.