Learning digital marketing is essential for everyone. As we move more into a digital world, it's easier than ever to reach people online and build an audience around your brand. 
But there are so many different types of digital marketing out there that it can be overwhelming to learn them all at once! That's why this post is here: We've compiled the best digital marketing courses from around the web into one list for you!
Takeaways
1. Identify your skill level and expertise.
2. Consider your specific career goals.
3. Research the course content and syllabus.
4. Check for reviews and testimonials.
5. Look for industry-recognized certifications.
6. Prioritize practical and hands-on learning.
7. Seek courses with flexible learning options.
8. Choose courses aligned with your interests.
9. Compare pricing and value for money.
10. Take advantage of free trials and demos.
Hubspot Academy
HubSpot Academy is an online training hub with courses on inbound marketing, social media, sales, and more.
If you're new to digital marketing or just want to brush up your skills and really any of these courses would be great for that the HubSpot Academy is a good place to start. 
They offer hundreds of video lessons and quizzes that cover everything from basic search engine optimization (SEO) fundamentals to email automation best practices. There are also certification programs for certain topics such as HubSpot Certified Inbound Marketer® (ICIM).
If you're new to the world of digital marketing and looking for the best course to start with, check out our guide on Which Digital Marketing Course is Best for Beginners? to find the perfect fit for your learning journey.
Udemy
Udemy is a good choice for those who want to learn digital marketing from the comfort of their home. It offers a wide range of courses on digital marketing and has been around for several years. The site offers both free and paid options, with the latter being more expensive than most other websites' paid courses.
Udemy's material is not as up-to-date as some other sites, but it does contain enough information to give you an idea of what digital marketing is all about. If you're looking for short videos that provide practical insights into how businesses can use online platforms like Facebook and Twitter, you'll find them here in droves!
Alison
Alison is a platform for online education. It offers a wide range of courses, including those in digital marketing and business, to help professionals advance their careers. Alison's courses are taught by experienced professionals who want to help you learn more about professional topics like digital marketing.
Google Digital Garage
The Google Digital Garage is a free course that offers training in digital marketing for small businesses, non-profits, and startups. You'll learn about SEO, paid ads, and email marketing. The course involves eight lessons that take about an hour each to complete. By the end of it, you'll have gained a solid foundation in digital marketing with a certificate of completion from Google!
Digital marketing certifications can boost your career prospects. Learn more about the most important certifications in the field by exploring our comprehensive guide on Which Are the Most Important Certifications for Digital Marketing?.
Simplilearn
Simplilearn is an online learning platform that offers a range of courses covering digital marketing, big data, cybersecurity, and more.
Simplilearn offers courses in a variety of formats, including self-paced courses, instructor-led courses, and classroom-based courses. 
Self-paced eLearning provides you with the flexibility to learn at your own pace and schedule; instructor-led eLearning allows you to interact with instructors who are available via live chats or webinars
Finally, classroom training brings you face-to-face with other participants from across the globe in an interactive environment that provides real-life experience on the subject matter being taught.
Coursera
Coursera is a massive open online course (MOOC) provider that offers free and paid courses. Courses are taught by universities and other organizations, covering topics ranging from music to computer science to business administration. 
Lessons include videos, quizzes, peer-reviewed assignments, and certificates of completion. Some courses even provide a specialization option at the end that allows students to focus on specific skill sets within their field of study.
Courses are available in multiple languages across many fields, including English; Spanish; German; French; Italian; Chinese (Simplified); Arabic; Portuguese (Brazil); Russian, and Turkish.
Facebook Blueprint
Facebook Blueprint is a free online marketing course from Facebook. It's available in English, Spanish, Portuguese, and French and is designed for marketers and small business owners who want to learn how to use Facebook to generate leads and sales for their businesses. 
The course includes videos, quizzes, live Q&As, and more than 10 hours of content that will help you get started using Facebook as an effective marketing tool.
Facebook Blueprint is broken down into four main sections:
Build a professional profile (for example Pages)
Generate interest with ads (for example Conversion Pixels)
Get attention with stories (for example Instagram Story ads)
Engage customers with Messenger (for example Messenger chatbots)
rses in the industry by checking out our guide on Which Are the Best Certification Courses in Digital Marketing? and choose the one that aligns with your career goals.
Learn Digital Marketing Masterclass
Learn Digital Marketing Masterclass. This course is a free, self-paced digital marketing program designed to teach you the fundamentals of digital marketing. It's broken into 5 sections that are taught by experienced professionals and cover topics such as social media, SEO, email marketing, and more. 
The course also comes with a paid option that provides access to additional resources and interviews with experts in the industry.
If you're looking for an all-inclusive guide on digital marketing, this one might be right up your alley!
Mimo App
Mimo App is a free digital marketing course designed to help you learn digital marketing in a step-by-step manner. It offers six modules, each with its detailed content and lessons, including "Social Media Marketing," "Content Marketing," and "Search Engine Optimization."
The Mimo App also has a blog section where they offer articles on digital marketing tips, tricks, and strategies that you can use when working on your business or personal projects. This is perfect if you're looking for some extra resources to add to your current learning experience.
Edx
edX is a nonprofit online learning destination offering high-quality courses from the world's best universities and institutions. It was founded by Harvard University and MIT in 2012, to create an open-source platform for massive open online courses (MOOCs). 
Since then, edX has become a global consortium of more than 100 academic institutions from around the world who have contributed their course content to be freely accessible online.
In addition to providing students with MOOCs to take for free, edX also provides certificates of completion for those who wish to verify their knowledge gained through taking its courses.
Hootsuite Academy
Hootsuite Academy is the best course for you if you're a beginner and want to learn about social media marketing. If you need a little help setting up profiles, or if you have no idea where to start with your social media strategy, this course will get you up-to-speed quickly.
Hootsuite Academy is another great option for those who are looking for an introduction to social media management. The course is designed to show how businesses can use different platforms like Facebook and Twitter in conjunction with each other (and other tools) to better reach their audience.
With so many digital marketing courses available, it's crucial to pick the right one. Find out the best options in the market by exploring our guide on Which Are the Best Digital Marketing Courses? (10 Places) and make an informed decision for your professional growth.
Ahrefs' Seo Training Course
If you're new to SEO, AHREF's free SEO Training Course is a great place to start. The course covers everything from keyword research and link building to technical SEO best practices and on-page optimization.
AHREFs' course is designed for both beginners and intermediate marketers, but won't be useful if you're already advanced (or even if you just know what they're talking about). If that sounds like your situation, their premium courses may be more up your alley!
Digital Marketing Institute (Dmi) Content Marketing Certification Course
You'll learn how to write a blog post, create an infographic, and build a content marketing plan.
So what's the catch? Two things might make you think twice about this course: It's not free; plus it doesn't come with any certifications or accreditation. 
You will have to pay $495 upfront before taking the course and then you can retake it as many times as you want. But if you're looking for professional training in content creation, this is one of your best options on the market today.
Skillshare Digital Marketing Courses & Tutorials (Free And Paid)
Skillshare offers a wide range of digital marketing courses and tutorials. There are free and paid courses, with the free ones being very popular. You can learn everything from Facebook advertising to how to make an Instagram account for your business.
You can also take more advanced classes on social media analytics and growth hacking for startups, as well as more specific skills like creating animated GIFs or using Adobe Photoshop in your marketing.
There's no doubt that Skillshare is one of the best places to learn digital marketing, so I highly recommend checking it out!
Interested in learning digital marketing without spending a dime? Our guide on Where to Learn Digital Marketing for Free? (Worth Knowing) provides valuable resources and platforms where you can start your digital marketing journey for free.
Conclusion
Digital marketing is a vital part of almost every business and understanding how to use it effectively will help you save time and money. If you're looking for a course that covers all aspects of digital marketing and teaches you the skills required for success in this field, then we recommend HubSpot Academy's Digital Marketing Certification Course.
We hope this article was helpful! Happy learning!
Further Reading
Intelligent.com: Best Online Courses for Digital Marketing: Explore a curated list of the best online courses for digital marketing, handpicked to enhance your skills and advance your career.
CareerFoundry: Online Digital Marketing Courses: Find a range of online digital marketing courses offered by CareerFoundry, designed to provide practical knowledge and industry insights.
Reliablesoft: Best Digital Marketing Courses: Discover the top digital marketing courses recommended by Reliablesoft, offering comprehensive training for aspiring marketers.
FAQs
What are the benefits of taking online digital marketing courses?
Taking online digital marketing courses offers several advantages, such as flexibility in learning, access to industry experts, and the ability to learn at your own pace.
How do I choose the right digital marketing course for my career goals?
To select the right digital marketing course, consider factors like course content, reviews from previous students, accreditation, and how well it aligns with your specific career goals.
Can online digital marketing courses improve my job prospects?
Yes, completing reputable online digital marketing courses can significantly enhance your job prospects by demonstrating your expertise and commitment to the field.
Are there any prerequisites for enrolling in online digital marketing courses?
Prerequisites for digital marketing courses can vary depending on the course complexity. While some courses may not require prior knowledge, others might assume basic familiarity with marketing concepts.
What can I expect to learn from online digital marketing courses?
Online digital marketing courses cover a wide range of topics, including SEO, social media marketing, content marketing, email marketing, analytics, and digital advertising, providing you with comprehensive skills for the industry.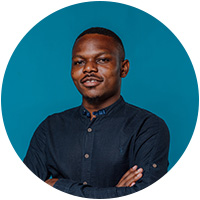 Costantine Edward is a digital marketing expert, freelance writer, and entrepreneur who helps people attain financial freedom. I've been working in marketing since I was 18 years old and have managed to build a successful career doing what I love.