Having a digital marketing education can help you land a job in the field, but if you're just getting started it can be hard to know where to start. 
There are dozens of different courses, certifications, and specializations out there that all promise to give you the skills needed for success. So how do you choose which course is best for your needs? We've compiled a list of some of our favorite beginner-friendly courses so that you can decide which one is right for you:
Takeaways
1. Choosing the right digital marketing course for beginners is crucial for a successful career in the field.
2. Consider factors like course content, instructor expertise, and student reviews to make an informed decision.
3. Online digital marketing courses offer flexibility and updated industry knowledge, making them a convenient choice.
4. Look for courses that provide certifications upon completion to enhance your resume and showcase your skills.
5. Some platforms offer free digital marketing courses, allowing you to explore the basics before committing to a comprehensive program.
Introduction To Digital Marketing
Digital Marketing is a broad term that covers a range of marketing activities that are used to promote a product or service using digital technologies.
Digital Marketing is a process of promoting your business using various digital platforms. Digital marketing includes email marketing, search engine optimization (SEO), social media marketing, content marketing, influencer marketing, and mobile advertising among others.
Building a successful career in digital marketing requires the right knowledge and training. Check out our guide on Which are the Best Digital Marketing Courses to discover 10 top places to learn and excel in this dynamic field.
Google Ads Certification
Google Ads certification is a great way to get started in digital marketing. It's free to take the course, and it gives you a good understanding of all things Google Ads. You'll learn how to use the platform, set up campaigns, and track their performance.
Google also offers a certificate that demonstrates your knowledge of Google Analytics and other services related to digital marketing (there are more than 30 certifications!). This isn't required for landing jobs, but it shows employers that you're serious about this career path and they'll likely be impressed by how much you already know!
Facebook Certification
Facebook certification is a course that will help you learn how to use Facebook for marketing. You will learn how to create Facebook pages, ads, and other marketing tools. You will also learn about Facebook's best practices for using its platform for business purposes.
Earning certifications in digital marketing can boost your career prospects. Learn about the Most Important Certifications for Digital Marketing to stay ahead in the competitive landscape of online marketing.
Google Analytics Course For Beginners
This is a great course for beginners because it's an easy introduction to Google Analytics. The instructor, Brad Geddes, gives you step-by-step instructions on how to use Google Analytics. 
You'll learn how to track your website traffic and conversions (how many visitors are coming to your site and what they're doing after they get there). You'll also learn how to set up goals so you can track things like whether people are signing up for a newsletter or buying something from your store.
The course is currently $49 as of this writing (March 2019) but if you sign up now, you can get $5 off by using the code "beginner".
Udemy Digital Marketing Masterclass
Who's This Course For?
If you're a beginner in digital marketing and want to learn the basics of SEO, PPC, and social media marketing, this course is for you.
In addition to learning about the different types of digital marketing, you'll also get plenty of tips on how to set up your website or blog and boost its ranking in Google search engines. The course is taught by a professional digital marketer who has been working in the industry since 2005.
Coursera Digital Marketing Specialization
Coursera is an online education platform that offers courses from top universities. The Coursera Digital Marketing Specialization consists of 21 courses on digital marketing, with each course lasting between 3 to 10 weeks.
Course topics cover a wide range of important aspects of digital marketing including social media, search engine optimization (SEO), paid search advertising, and content creation.
The specialization is taught by professors from top universities such as Stanford University and Penn State University. Most courses are taught in English with some being translated into other languages as well.
A well-designed digital marketing strategy is essential for business success. Discover what your digital marketing strategy should be designed to meet in our comprehensive guide to crafting effective campaigns.
Hubspot Inbound Digital Marketing Course
HubSpot is a marketing automation platform that helps companies attract, convert and close customers. 
The HubSpot Inbound Digital Marketing Course is a comprehensive training program that teaches you how to use the HubSpot platform to attract, convert and close customers. This course will teach you everything from creating content to promoting it on social media, email marketing, and more.
Starting your journey in digital marketing can be overwhelming. Follow our thoughts on where to start digital marketing to find guidance and actionable tips to launch your career or business in the online marketing world.
Simplilearn
Simplilearn is a leading online learning platform for professionals in digital marketing, sales, and business development. Simplilearn has a dedicated team of industry experts who have come together to create a comprehensive learning experience for professionals. 
This online training program offers students access to over 500+ courses across all the major subjects related to digital marketing like digital analytics, social media marketing, and more. 
You can also choose from the number of certifications that Simplilearn offers including Google Analytics Individual Qualification (GAIQ) & Facebook Marketing Professional Certification Program (FMPP).
Learn With Google
If you're looking to get your feet wet with digital marketing and learn from the best, it's hard to go wrong with Google.
The Digital Marketing Fundamentals course is a free, self-paced program that teaches core concepts of digital marketing and provides an overview of how it relates to other disciplines.
The next step is to gain in-depth knowledge about different aspects of the field. The Specialization is a series of courses that will teach you everything from SEO basics to advanced topics like paid search optimization and analytics tools. 
You'll also be given opportunities for hands-on practice using real-world case studies, which means there's no better way to learn than by doing!
Digital marketing is a vast and ever-changing field. Explore what you should know about digital marketing to stay informed about the latest trends, tactics, and best practices.
Conclusion
We hope this article has given you some insights on digital marketing courses for beginners. No matter which course you choose, remember that the most important thing is to learn as much as possible about digital marketing and then apply it in practice. Good luck!
Further Reading
CareerFoundry: Online Digital Marketing Courses Short Description: Explore CareerFoundry's blog post on online digital marketing courses to find valuable insights into the best courses for aspiring marketers.
eLearning Industry: 10 Top Digital Marketing Courses for Beginners Short Description: Discover eLearning Industry's top 10 digital marketing courses tailored for beginners, offering a great starting point for your marketing journey.
Reliablesoft: Best Digital Marketing Courses Short Description: Reliablesoft provides a comprehensive list of the best digital marketing courses, helping you choose the most suitable one for your needs.
FAQs
1. What are the key benefits of taking online digital marketing courses?
Answer: Online digital marketing courses offer flexible learning opportunities, updated industry knowledge, practical skills, and the ability to study at your own pace.
2. How do I choose the right digital marketing course for beginners?
Answer: Consider factors such as course content, instructor expertise, reviews, student testimonials, and the alignment of the course with your specific learning objectives.
3. Can I get certified after completing a digital marketing course?
Answer: Many digital marketing courses offer certifications upon successful completion, which can enhance your resume and demonstrate your proficiency to potential employers.
4. Are there free digital marketing courses available?
Answer: Yes, several reputable platforms offer free digital marketing courses, providing a cost-effective way to explore the basics before committing to more in-depth programs.
5. What are the common topics covered in digital marketing courses?
Answer: Digital marketing courses typically cover topics like SEO, social media marketing, content creation, email marketing, paid advertising, analytics, and marketing strategy.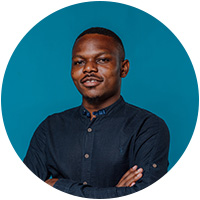 Costantine Edward is a digital marketing expert, freelance writer, and entrepreneur who helps people attain financial freedom. I've been working in marketing since I was 18 years old and have managed to build a successful career doing what I love.