Digital Marketing is a marketing strategy for businesses to use the internet and other digital formats to promote their products and services. 
It is also known as online marketing and can be used on multiple platforms such as social media, search engines, e-mail marketing, etc. Digital Marketing is used by companies to increase brand awareness, drive sales, build authority and improve customer service.
In this article, we will discuss where Digital Marketing can be used and which are some of its different uses like E-mail Marketing, Affiliate Marketing, Search Engine Optimization (SEO), Social Media Marketing, etc.
Takeaways
1. Digital marketing is utilized in various industries and sectors, opening up numerous opportunities for businesses.
2. Understanding different digital marketing channels is crucial for crafting effective marketing strategies.
3. Not all media are suitable for digital marketing; businesses need to focus on the ones that align with their objectives.
4. A career in digital marketing offers exciting possibilities and growth prospects for aspiring professionals.
5. Keep an eye on emerging trends and the future of digital marketing to stay ahead of the competition.
What Is Digital Marketing?
Digital marketing is the marketing of products or services using digital technologies, mainly on the internet, but also including mobile phones, display advertising, and any other digital medium. It includes search engine optimization (SEO), social media marketing, content marketing, and video marketing.
Exploring the various Digital Marketing Channels can open up numerous opportunities for businesses. From social media to email marketing, understanding the diverse channels is essential for crafting a successful digital marketing strategy.
Where To Use Digital Marketing?
Digital Marketing can be used in many different places. To name a few, it can be used on social media platforms such as Facebook, Twitter, Instagram, and LinkedIn. It can also be used to optimize your website for search engines like Google and Bing.
Digital marketing is also widely used by companies that offer affiliate programs or other types of loyalty campaigns. Integrating these programs with advertising campaigns makes them more effective since they will generate more leads for your business (more sales).
What Is E-Mail Marketing In Digital Marketing?
E-mail marketing is a type of direct marketing that uses e-mails to send advertisements and messages to people who have an interest in your products or services. It is one of the most effective marketing strategies to reach out to your customers.
E-mail marketing has been around for decades. Since its rise into the mainstream, it has become one of the main methods for companies, brands, and individuals alike to communicate with their customers regularly.
What Is Affiliate Marketing Used In Digital Marketing?
Affiliate marketing is a type of performance-based advertising that allows marketers to earn commissions by referring sales to their partners or affiliates. Affiliate marketing is often confused with referral marketing and network marketing, but it's different from both of them.
A consumer clicks on your affiliate link, which takes them to the merchant's site, where they can purchase the product you've recommended (and you'll get paid if they do). It's easy to see why this is such a popular way for internet businesses but how does it work?
Not all media are suitable for digital marketing. Learn about the Types of Digital Marketing that may not be effective for your campaigns and focus on those that align with your target audience and business objectives.
How Can You Explain Search Engine Optimization (Seo) Using Digital Marketing?
SEO is a way to improve the visibility of a website or a web page in search engine results. SEO refers to "Search Engine Optimization" and involves creating content, such as text and images, that search engines like Google can easily crawl (or "spider"), determine its relevance to specific keyword searches, and rank appropriately.
In other words, SEO is the process of affecting the online visibility of a website or web page in a search engine's unpaid results often referred to as "natural", " organically", "earned", or "free" traffic.
What Is Social Media Marketing In Digital Marketing?
Social media marketing is an approach to gaining new customers or increasing your sales for a business. It involves using social networking sites and other internet platforms to market your products or services. Social media is one of the most popular ways for people to communicate on the Internet, especially with other people of similar interests.
Social media marketing allows you to engage with potential clients by sending them messages across various social networks such as Facebook, Twitter, and Instagram. 
Due to this wide reach that social networking sites offer, businesses can now reach out directly to their target audience without having any physical contact with them at all! This gives businesses an advantage over competitors since it gives them access to more people than ever before
What Are The Benefits Of Display Advertisement In Digital Marketing?
Display Advertisement is an online marketing technique that uses banner ads and other forms of online advertising to promote a product or service. Display Advertisement can be used as a standalone element in SEO, PPC, Social Media Marketing, and Content Marketing campaigns.
Display Advertisement has several benefits for businesses including:
Increased Brand Awareness-Display advertisement allows you to reach millions of potential prospects through search engines like Google, Bing, and Yahoo!. With your advertisement popping up on their screens when they search for products related to yours, you build awareness about your brand.
Improved Conversion Rate-When people see ads related to the things they are searching for (Searched Keywords) it improves engagement levels which in turn leads to higher conversion rates from visitors who click through from the display adverts into your landing pages where further interaction takes place resulting in conversion!
Curious about where a career in digital marketing can lead you? Check out this insightful article on Where Can Digital Marketing Take You, and discover the exciting possibilities and growth opportunities in this dynamic field.
Where Can Virtual Reality Be Used In Digital Marketing?
Virtual reality is an immersive experience that is created by simulating a real or imaginary environment. This means that you can use VR to create a realistic experience for your customers. 
For example, if you want to advertise a product or service, the customer could try it out in virtual reality. In addition, if you have an e-commerce website and sell physical products, you can create a virtual store where customers can browse and purchase products without having to leave their homes. 
Finally, if you have an idea for an innovative business model but need proof of concept before launching it into full production mode, then using VR technology will help convince your investors that they should invest in your project.
How Can We Use Twitch? Tv And How It Works In Digital Marketing?
Twitch. tv is a live streaming platform for gamers. It was acquired by Amazon in 2014 and has since grown to over 15 million daily active users. There are more than 1.5 million streamers on the site, with some of them earning several thousand dollars per month through subscriptions and donations.
Twitch is used by brands such as Coca-Cola, Doritos, and Red Bull to reach their target audience of gamers through sponsored streams and content creation opportunities for streamers (e.g., eSports competitions). 
In addition to sponsoring individual channels, companies can also sponsor entire events like tournaments or conventions where tens of thousands of people gather together in person to watch gamers compete onscreen and then go off into the world together after watching the event online from home via Twitch's live streams or replays on YouTube once it has ended!
Digital marketing is everywhere! If you want to know about the Common Places Where Digital Marketing Takes Place, from traditional websites to emerging platforms, this comprehensive guide has got you covered.
Can We Use Google Adwords In Digital Marketing?
Google AdWords is a pay-per-click advertising service. It is a form of online advertising, which means Google AdWords will be shown on the Internet. 
Advertisers can bid on certain keywords that they want to appear when people search with those words in Google's search engine. When someone searches for your keyword, your advertisement appears at the top of the page in text or a banner ad format.
Wondering how the future of digital marketing will evolve? Take a glimpse into the future with this thought-provoking article on How Will Digital Marketing Change in the Future. Stay ahead of the game by anticipating and adapting to the latest trends and advancements in the industry.
Conclusion
There are many different ways that digital marketing can be used. By now, you know that I am a big fan of using social media to market your business. 
It is free and easy to do, but it can also have a huge impact on your bottom line. I have found that when people see something on their friends' Facebook feed, they are more likely to click through than any other type of advertisement
The content below is for members only. You must be logged in to read the content below. If you are not a member, please join us here: http://www.thecontentcave.com/register-now/
Further Reading
Digital Marketing – An Introduction: Learn the fundamentals of digital marketing and its importance in today's business landscape.
Types of Digital Marketing: Discover the various types of digital marketing strategies used by businesses to reach their target audience effectively.
15 Essential Areas of Digital Marketing for 2023: Stay ahead of the curve with insights into the critical areas and trends shaping digital marketing in the coming year.
FAQs
What is Digital Marketing?
Digital marketing refers to the use of digital channels and technologies to promote products, services, or brands to a targeted audience.
How many types of digital marketing are there?
There are numerous types of digital marketing, including search engine optimization (SEO), social media marketing, content marketing, email marketing, and more.
Why is digital marketing important for businesses?
Digital marketing allows businesses to reach a wider audience, increase brand visibility, engage with customers, and drive sales more efficiently.
What are the essential areas of digital marketing for 2023?
The essential areas of digital marketing for 2023 include artificial intelligence (AI), voice search optimization, video marketing, and personalized customer experiences.
How can businesses leverage digital marketing effectively?
To leverage digital marketing effectively, businesses should develop a well-defined strategy, understand their target audience, and continuously analyze and optimize their campaigns.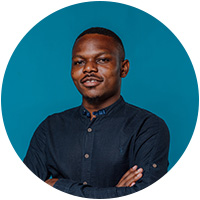 Costantine Edward is a digital marketing expert, freelance writer, and entrepreneur who helps people attain financial freedom. I've been working in marketing since I was 18 years old and have managed to build a successful career doing what I love.