So, what does it mean to be a freelance designer? It means you are your own boss. You work on projects that interest you and can often give advice on how to improve things. You do not have to worry about being fired if the client is unhappy with your work because they don't pay until they're satisfied with the final product. 
While there are some downsides (like dealing with clients who want to micromanage every single detail), overall being a freelancer is a great way to make money while doing something fun and creative. For most people who want to work as freelance designers, learning how to use Adobe products such as Photoshop or Illustrator is crucial for success. 
However, knowing how these programs work isn't enough; many other tools can help streamline those processes so that designers can spend less time doing boring tasks like preparing files for printing or coding websites instead of focusing on designing their next masterpiece. 
These tools are all free and simple enough for anyone to use them even if they're not tech-savvy or don't have much experience working with computers. So let's get started!
Key Takeaways
1. A collection of essential tools can significantly enhance a freelance designer's workflow and productivity.
2. Tools for project management, design creation, communication, and finance management are crucial for success.
3. Choosing the right tools depends on individual design needs, preferences, and skill levels.
4. Both free and paid tool options are available, offering flexibility for various budget levels.
5. Incorporating these tools can empower freelance designers to thrive in a competitive creative industry.
Grammarly
Grammarly is a grammar checker that helps you write more clearly. It's a Chrome extension, Firefox add-on, and Microsoft Office plugin that you can use on any device. It will show you the errors in your writing as it detects them and suggests alternatives to help you avoid problems in the future.
Grammarly is free for personal use, but there are premium plans if you want to use it for business purposes or want access to more features like style checks (which will tell you when your writing is too passive) or plagiarism detection (which checks whether other people have published similar content).
Deciding to pursue a career as a freelance designer is a significant step. Learn more about how I made that decision and started my journey in the world of design by checking out How I Decided to Become a Freelance Designer.
Unsplash
Unsplash is a photography website that offers high-quality, royalty-free images. It was founded in 2013 by Crew, a Canadian software company that develops human resources management tools for businesses.
Unsplash has become a popular resource for freelance designers and other creatives because it provides the opportunity to download beautiful photos without having to pay for them or sign up for any sort of subscription.
Pixabay
Pixabay is a free stock photo site with no restrictions on how you can use the photos. You can download, edit and share the images in any way you want. They have a good search function, but to narrow down your results even more you can use the filter function and filter by license type (CC0).
Pixabay also has a great collection of icons that are free for personal use as well.
Envato Elements
Envato Elements is a marketplace for all things design. You can find anything from fonts to templates, to graphics, to code snippets, to stock photos, and more. You can browse and buy from a huge selection of assets and also sell your work as well.
Envato Elements offers a free 14-day trial which gives you access to everything in the marketplace. There are different pricing tiers depending on how much you want to pay each month but they're all fairly reasonable compared with other marketplaces out there that offer similar services.
With Envato Elements you'll be able to find high-quality items that will help take your designs from average-looking freelance work into something spectacular!
Market research plays a crucial role in shaping business strategies. However, it's important to recognize its limitations. Explore why some argue that market research is broken and discover alternative perspectives.
Fiverr
What is Fiverr?
Fiverr is a website where freelancers can offer their services for five dollars, hence "fiver." The site has grown to be much more than a place to buy and sell simple logos, however. You can find Fiverr freelancers offering many of the services you need in your business from editing photos to creating social media posts to writing copy for a landing page.
How do I use Fiverr?
You can create your account on Fiverr and then browse the marketplace of services available there (there are currently over 1 million). You might find someone who offers exactly what you need at an affordable price point; alternatively, if you're looking for something specific that isn't offered by any of the current sellers, you could also post an ad yourself!
Dropbox
Dropbox is a cloud-based storage service that allows you to access your files from any computer or device. You can create folders and share them with other users so they can view, edit and modify the files within them.
Dropbox also integrates with many other apps—you can use it for collaboration, backups, sharing, file sharing, and more.
Canva
Canva is a free online graphic design tool that anyone can use, even if you don't know anything about design. The platform provides easy-to-use templates for social media graphics, blog graphics, infographics, and more.
There are thousands of different templates to choose from—from Instagram profile picture templates to Facebook cover photo templates to Google ad banner sizes and more. You can also create your designs from scratch using Canva's drag-and-drop interface or by importing your images into the program.
As an aspiring graphic designer, you can find valuable resources to enhance your skills without breaking the bank. Discover a list of 11 useful free things for aspiring graphic designers that can help you on your creative journey.
Hemingway App
Hemingway App is a tool that helps you write better. It highlights unclear sentences, passive voice, adverbs, and more.
It helps you write more clearly and concisely. You become a better writer by using Hemingway App because it lets you see where your writing needs work to be streamlined and concise as well as clear and concise.
Design Rescue
Design Rescue is a tool that helps you fix your design. It's a web-based tool, and it also has browser extensions for Chrome, Firefox, Safari, and Microsoft Edge.
The idea behind Design Rescue is simple: you can use it to see what fonts are being used on each page of a website you're looking at to find out what other sites might use those same fonts. This can be helpful if you want to find similar designs or try out different styles while still making sure your work doesn't look too much like someone else's.
Asana
Asana is a project management tool that helps you and your team organize and complete tasks. With Asana, you can assign tasks to others in your company, set due dates for each task, receive notifications when a task is complete or needs to be rescheduled, and more. Asana also has a native mobile app so you can use it on the go.
Asana can be used by designers working as freelancers or within an agency setting—either way, it's great for managing projects from start to finish.
G-Suite
G-Suite is a suite of tools that includes Gmail, Google Drive, Google Calendar, Google Docs, Google Sheets, and Google Slides. The features are useful for both personal and business use. You can make your life easier by integrating all these tools into one account.
With G-Suite you can save attachments in a single file instead of adding them individually to your email inbox when sharing files with other people or clients. You'll also be able to share large files without having to worry about sending too many emails.
You can use it as an easy backup system so you never forget any important documents – just upload them all into your account! There's also accessible from anywhere on any device because this is a cloud-based software which means no matter where I go in the world there will always be accessible. After all, my files are stored online instead of at home on my computer down here in Australia where I live now…
Enhancing your freelance design business takes dedication and strategy. Dive into the 12-step guide to improve your freelance design business and discover actionable tips for achieving success in the competitive design industry.
Sketch
The sketch is a vector-based design tool, which means it works similarly to Adobe Illustrator. There are plenty of designers who still prefer working in an old-school way, but for those who want to work with the newest technologies, Sketch is the tool for you.
The sketch was designed by Bohemian Coding from Dublin, Ireland, and released in 2011. Since then it has become one of the most popular design tools used by UI/UX designers around the world.
"Many people ask us what platforms we support," wrote Bohemian Coding founder John McWade on his blog back in 2012 when Sketch 1.0 was released: "The answer is all of them."
Since then Sketch has continued to gain popularity among designers because it makes creating beautiful designs easy!
Envision
Envision is a web-based design tool that allows you to create mockups of your designs. It's easy to use and allows you to quickly convert the static images on your computer into clickable prototypes that can be viewed by potential clients or users. The best thing about Invision is how simple it is to use all you need is Adobe Photoshop and Sketch, then plug in your file and start working right away!
Adobe Products
Adobe products are software tools that can be beneficial to freelance designers. They include Photoshop, Illustrator, InDesign, and more. These programs help create the art and designs you see in magazines or on websites. 
Most freelancers use Adobe products because they're versatile and easy to use once you get the hang of them. The downside? They were expensive! If you plan on only using free resources like Canva or Google Drawings then this may not apply to you but if you're looking for something more powerful then it might be worth checking out.
If you decide that investing in an Adobe Creative Cloud (CC) membership is something worthwhile for your business just remember these things:
You don't have to pay full price upfront if there is a discount available through an employer option such as discounted education pricing from colleges/universities; check with them first before purchasing an individual subscription directly from Adobe
Your yearly membership fee will cover access across all platforms including mobile devices so don't worry about having multiple licenses unless specifically needed (for example on different devices).
Dropbox
Dropbox is a file hosting and synchronization service that provides cloud storage. It allows you to upload files from your computer, which are then automatically synced online and made available on other devices that you access with your Dropbox account.
Dropbox isn't a replacement for local backups on an external drive or NAS (Network Attached Storage), but it's still important to have an "offline" copy of your work in case something goes wrong with the cloud version.
To use Dropbox:
Create an account at dropbox.com and download the client software onto each device that needs access to your files.
Upload files into one of the folders within your dropbox folder (i.e., myname@dropbox). The client software lets you create different folders called "collections," which can be useful if you have multiple projects going at once or need separate folders for different types of images (for example, photos vs illustrations).
Slack
Slack is a communication platform that allows teams to collaborate and share files. Slack can be used for client communications, project management, or even just chatting about your favorite sports team.
It's used by over 8 million people at companies like Google, Amazon, Microsoft, and NASA. It's also becoming popular among freelancers because it has integrations with tools like Dropbox and Trello which allow you to easily share files with other members of your team.
If you want to get started using Slack as a designer or developer check out this article from Smashing Magazine about how designers can use it effectively:
Figma
If you haven't heard of Figma, it's a browser-based app that allows you to create and design in the browser. It also has an app that works on both Android and iOS devices.
It can be used as a tool for collaboration since multiple people can be on the same project at once from any location. This is especially helpful if you don't have someone locally who can help you with projects or need feedback from clients about what they want their designs to look like.
Another advantage of Figma is its prototyping capabilities—you can test out interactions before building them into a final product. You don't have to worry about knowing how to code or having access to other tools such as Axure or UXPin when using this program, so you won't need any additional software besides Figma or Sketch (which we talked about earlier).
Illustrator
Illustrator is a vector graphics editor developed and marketed by Adobe Systems. It is used to create graphics in a variety of media, from print and web to mobile applications and video games. Illustrator can be used as a companion application to Photoshop or other Adobe software products, or as an independent alternative for basic vector drawings on the Mac platform. 
Illustrator features tools such as shape building, node editing, transformation matrices, text kerning and leading, and curve smoothing algorithms that are common in modern computer-aided design (CAD) software packages. Some versions have semi-automated features such as "Live Trace" or "Live Paint".
The popularity of Illustrator has made it one of the most important tools for designers all over the world
Designing for the web requires a unique approach that combines creativity and technical expertise. Gain insights into effective graphic design practices with Designing for the Web: My Approach to Graphic Design, where you'll learn about methods to create engaging and user-friendly designs.
Notion
A notion is a great tool for organizing projects and managing tasks. The app allows you to create mind maps, outlines, and documents as well as flowcharts, diagrams, and presentations. It also has a collaboration feature that allows you to work with team members on the same document without having to send files back and forth.
Calendar
Calendly is an online calendar tool that allows you to set up a calendar that is available for clients to book appointments. You can add multiple calendars, and you can customize the look and feel of each calendar. Additionally, Calendly enables you to set up email notifications for when a client has used their appointment slot so that you know exactly when it's time for them to schedule another one!
Acuity Scheduling
Acuity Scheduling: helps you manage your time and create a schedule. You can sync it with your calendar, track the time spent on each task, create a schedule for clients, create one for yourself and then add others who need to be included in the process (such as team members or family).
Harvest Time Tracker And Invoicing
Harvest is a time tracking and invoicing software that's perfect for freelancers. You can choose to charge clients by the hour or by the project, which makes it flexible to use no matter what type of job you do. Harvest also has a mobile app that lets you track your time on the go so you never miss a thing!
The free version includes everything you need to manage your client projects and bill them accordingly. There's also a premium plan if you want more features like team accounts and contract approvals, but even without these extras, Harvest is still one of my top picks when it comes to invoicing software!
Studio Designer Software For Interior Designers
Studio Designer is a web-based application designed to help interior designers create and communicate their design concepts online. It allows you to plan, visualize and share your ideas with clients and coworkers in real-time.
What it does: Studio Designer lets you draw floor plans using an intuitive interface that's similar to Microsoft Paint or Photoshop. You can add furniture, lighting fixtures, window treatments, and more to your designs without having to spend hours typing out descriptions of each element in a separate program like Google Drawings or Inkscape. 
Once you've finished laying down the basics of your space, Studio Designer will automatically generate dimensions for how much material (and money) it would take for your client to build the room exactly as depicted in their mind's eye (or yours). 
You can also use Studio Designer as a presentation tool by sharing links with people via email or posting them on social media sites like Facebook or Pinterest so others can see what goes into designing something from scratch especially if they don't know how much work goes into planning each detail!
How it helps me: I love how easy it is for me not only because I'm not very good at drawing but also because now I don't have to spend my time trying to figure out how much material it'll take up when building something new which saves both time & money!.
Photoshop Or Lightroom
Photoshop is one of the most powerful pieces of software for graphic design, photo-editing, and website development. Learning how to use it can be intimidating but it's a skill that will make your life easier for years to come.
Photoshop is a tool every freelance designer needs to have in their toolkit. It's also one of the easiest tools you can learn because there are so many resources online that teach you step-by-step techniques on how to use each feature. If this sounds like something that interests you or if you want to take your skills up a notch, I highly recommend taking some time out of your week and learning Photoshop!
Google Chrome Extensions For Designers
WhatFont is a Chrome extension that tells you the name of a font used on a website.
Font face Ninja is another Chrome extension that allows you to quickly find the font used on a website. Font face Ninja is more powerful, however, as it provides more information than just the name of the font: You can see what other fonts are similar to it, and how much weight each letter has (i.e., if you're trying to create something with specific metrics), and what else people like this one have been used for.
Final Thoughts
If you've ever worked as a freelancer, you know how difficult it can be to keep up with the latest trends and stay on top of your game. The tools listed above will help you optimize every step of the design process, from brainstorming ideas to laying out your portfolio. Your clients will love having their projects completed by a professional designer who knows what they're doing—and so will you!
Further Reading
Here are some additional resources to explore for further insights and tools related to graphic design:
21 Essential Tools for Graphic Designers: Discover a curated list of tools that can help streamline your graphic design workflow and enhance your creative process.
34 Must-Have Tools for Freelance Graphic Designers: Explore a comprehensive list of tools specifically tailored to freelance graphic designers, offering solutions for project management, communication, and more.
Top Graphic Design Tools to Boost Your Freelance Business: Learn about various graphic design tools that can elevate your freelance business, from creating stunning visuals to managing your finances effectively.
People Also Ask
What Are The Best Tools For A Freelance Designer?
The answer is simple: you need to be able to work from anywhere, at any time, on any device. That means your toolkit should include (at least) a laptop and an iPad Pro. You can also use a smartphone if you're willing to put in the extra effort to get things done without an external monitor or keyboard. 
The point is that if you want to work as a freelancer, you have to embrace technology and stay on top of trends in order for your business to be successful and that means having access wherever and whenever you go!
What's The Best Way To Get A Freelance Design Job?
The best way to get a freelance design job is by making it very easy for clients to find you. You do this by having an impressive portfolio of your work and sharing it with people in the know either locally or remotely (depending on the kind of work you do). If you can establish yourself as an expert in your field, then clients will come looking for you.
How Can I Be Sure That My Client Won't Steal My Ideas?
Clients will often ask this question when they see something they like but don't have time or resources to create themselves. In these cases, make sure that your contract has provisions covering this issue. 
The best way is through assigning ownership rights over your work so that any other party seeking such rights must negotiate with both yourself and whoever licensed them first (if applicable). This prevents others from using similar materials without permission or payment while still allowing them access in some capacity if desired (e.g., advertising purposes).
How Often Should You Update Your Portfolio?
I recommend updating it once a month or every two months, depending on the type of project and client you're working with. You don't want to update it too soon because then people won't remember what they liked about your work in the first place, but if you wait too long then people will forget about you entirely!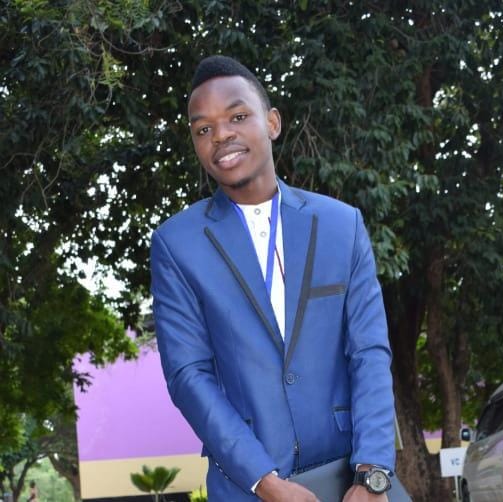 I am a content writer, and I love what I do! Writing makes me feel like the words are flowing through my fingers, and then onto the keyboard, like magic. My experience as a writer has taught me that writing makes me feel good, as well as helps others to feel better too!