The best part about the freebie templates is that they are professionally designed, and most importantly, you don't have to spend your hard-earned money on them. The templates that we have gathered for you in this article are all ready for use with no need for editing. You can simply download them and start using them straight away!
Takeaways
1. Explore a variety of design templates to enhance your projects.
2. Utilize these templates to save time and boost creativity.
3. Customize the templates to match your brand and style.
4. Experiment with different templates for different design needs.
5. Access high-quality resources without additional costs.
6. Keep up with design trends by incorporating these templates.
7. Enhance your design skills by studying and modifying templates.
8. Share your finished designs to showcase your capabilities.
9. Learn from the design elements and layouts of these templates.
10. Incorporate templates to accelerate your design workflow.
1. Freebie Flat Mockups Set
A set of 16 mockups for you to download. The mockups have a photorealistic look and are easily customizable. They come in PSD file format and are free for personal and commercial use!
Building a strong brand identity is essential for any business. Learn how to create a simple illustrated logo in just 1-2 hours and make your brand stand out.
2. Freebie Flat Icons Pack
This is a flat icon pack, which means they're all very simple and geometric. They also have a lot of different colors in them, so this is a great resource for anyone who needs icons that are colorful and versatile.
This freebie pack comes with 12 different icons in various shapes, such as squares and circles. All of the icons are made from vector shapes (meaning they can be resized or edited easily), so you can use them in any project you want.
These flat icon sets come with 24 unique design elements that make up the complete set! They include things like arrows, money symbols, and more perfect for any designer out there looking to add some flare to their designs without spending too much time on it themselves!
3. Freebie Flat Devices Set
If you're looking for a pack of flat devices to use in your designs, this one is for you. It contains devices like phones, laptops, tablets, and desktops. You can download the .ai file and then open it in Adobe Illustrator CC or newer versions of the software.
You can also use it as part of other projects such as website templates or anything else that comes to mind! It's important to remember that these are just for personal use only so don't make any money off them unless otherwise stated by the creator himself/herself (which means no selling them on Behance either).
Designing effective marketing materials for a restaurant requires creativity and strategy. Discover our tips on designing a leaflet for a restaurant that captures attention and drives customers through the door.
4. Freebie Pattern Collection
Patterns are a great way to add a little personality to your designs. They're easy to make, fun to use, and free for you! Patterns are also easy to find and use in various ways.
If you've never tried making patterns before, it can seem intimidating at first but don't worry: we've broken down all the things you need to know about creating your pattern with this simple tutorial on how to create an abstract pattern from scratch using Adobe Illustrator.
5. Freebie Textures Pack
This freebie textures pack is a great resource for any designer. The pack contains 14 high-quality, high-resolution textures. They range in size from 800×600 to 2400×1800 pixels, so they are perfect for creating print media like posters and flyers. The file formats included are JPEGs and PNGs with transparent backgrounds. All of the textures were created using real-world objects or photographs, so there's a lot of potential for unique looks when using these files!
6. Flattastic UI Kit
Fantastic UI Kit is a freebie PSD design framework that comes with modern and flat designs. It's perfect for creating beautiful websites, apps, banners, or headers.
Fantastic UI Kit includes 6 different elements such as a website template, menu layout kit, business card template, letterhead template, and UI Kit (total of 6 items). The files are fully layered and easy to customize in Photoshop.
7. Freebie iOS App Template
The freebie is a flat design iOS App Template designed in Sketch and AI. This template has been made with a focus on usability and simplicity, allowing you to quickly build your apps. The fonts used in this template are Open Sans and Lato, which are both free for commercial use. The icons were created using Google's Material Design library.
8. Freebie Business Cards PSD
Freebie Business Cards PSD is a set of well-designed business card templates that you can use for your personal or professional needs. Each element in the business card is completely customizable and therefore, it offers you many options to create something unique. 
Hence, if you want to give your business a new look, this freebie will help you achieve that goal. The best part is that the source files are available for download to make sure that everyone gets access to them without any hassle at all.
App icons play a crucial role in user engagement for mobile apps. Check out our guide on how to design app icons for mobile devices to create visually appealing and memorable icons that enhance your app's user experience.
9. Freebie Gift Voucher Templates Pack
This template pack has been designed to help you create your gift voucher templates. This template is easily customizable and can be edited in Photoshop. The file size of this pack is 13 MB, which means that it will take a while to download. 
Once you've downloaded the file, you will have access to four different templates:
Gift Voucher Template 01
Gift Voucher Template 02 with Background Image (2 PSD files)
Gift Voucher Template 03 with Background Image (2 PSD files)
Beautiful Clean Design Concept Vector Background Image Design Templates – 2 PSD files
10. Freebie PSD Design Framework
A design framework can be a great way to save time and money when creating your next print or web design project. You may have heard that frameworks are a hot topic right now, and for good reason they're great!
A framework is essentially a collection of elements that you can freely use in your designs. It's made up of things like fonts, colors, illustrations, patterns, and more. For example: if you're designing a brochure for an outdoor adventure company, then you could use their logo as one of the elements in your design framework. 
By doing this instead of creating something from scratch you'll be able to create multiple designs faster than if you created everything from scratch every time.
11. Freebie PSD Menu Layout Kit
Have you ever wanted to create your menu? This is the perfect place to start. With this freebie PSD menu layout template, you can do just that.
The kit includes a variety of options that you can choose from so that you can create the perfect menu for your business or website. Whether it's a food menu or an events listing, this handy tool will make it easy for anyone who has Photoshop experience to put together something great in no time at all!
Embarking on a journey as a freelance graphic designer involves careful planning and execution. Follow our comprehensive guide on how to become a freelance graphic designer in 10 steps to navigate the path to freelancing success.
12. Freebie PSD Website Template With Three Designs
The website templates are designed in a flat style and use a lot of white space to create an elegant look. The PSD files come in three different designs: dark, light, and minimalistic. Each design comes with its own set of layers that can be easily edited to suit your needs.
All of the templates are free to download as long as you don't sell them or claim them as your work.
13. Paper Cardboard Textures PSD Pack
This is a freebie PSD pack that contains 12 paper cardboard textures. The pack has a resolution of 3000×2000 px and it's available in PSD format, which makes it ideal for flat design projects such as website and app interfaces.
The flexibility of Photoshop allows you to edit the files any way you want and make them your templates. In addition, these are great as inspiration boards for designers who are looking for trendy color palettes or typography styles that can be used in their designs.
14. Vintage UI Kit And Icon Set In Flat Style (AI)
This is a flat UI kit and icon set that includes 20 different UI elements, such as calendars, buttons, sliders, and form inputs. All the elements have a unique style that you can use for your next project.
The PSD file is compatible with Adobe Photoshop CS6+ (tested in CC2014). The AI file is compatible with Adobe Illustrator CS5+.
15. Illustrated Flat Icons Pack (AI, Sketch)
If you're looking for a set of icons for web projects, apps, or print projects, this pack is a great find. It includes 300+ vector illustrations in AI and Sketch file formats that are free to use for personal and commercial projects.
The pack includes several different types of icons: social media icons (Facebook, Twitter), business-related (credit card, shopping cart), and more generic ones such as the home icon. These are available in both black & white versions as well as colorized versions with transparent backgrounds so you can easily customize them to match different backgrounds on your website or app screens.
Email marketing is a powerful tool for freelance designers to showcase their skills and attract clients. Learn the art of crafting compelling campaigns with The Complete Guide to Writing an Effective Freelance Email Marketing Campaign and watch your freelance business thrive.
Benefits Of Using Terrific Freebie Design Templates For Graphic Designers
In this part, we will discuss the benefits of using terrific freebie design templates for graphic designers and their clients.
Saves Money
You don't have to hire a designer. You can use the templates for multiple projects, or even use them for your clients! You don't have to pay for expensive software, or even spend any money on graphic design at all if you choose to create your designs using these freebie design templates instead.
Saves Time
You can save time in the following ways:
There's no need to spend time designing from scratch. You don't have to learn how to use a new program, and there's no need to open your computer and wait for it to load up. All you need is a template that has already been designed and downloaded, which will save you hours of work!
No more looking for templates. With this great freebie design template collection, all you have to do is click on the buttons below any of our graphic designer job descriptions or browse through some of our most popular designs at the bottom of this page. 
Then just download them onto your computer using a simple drag-and-drop method! It's as simple as that! We promise it'll take less than five minutes total including printing out or displaying your finished product on social media pages like Pinterest or Instagram (or even Facebook).
Scalable Vector Graphics
Vector graphics are resolution-independent. That means you can use them for any purpose and at any size without losing quality, whereas raster graphics (like JPEGs) will lose quality if you increase their size. Vector graphics are perfect for print as well as digital projects such as websites or mobile apps.
Increase In Customers
You can increase the number of customers, sales, and revenue by using these design templates. Also, you can increase brand awareness, reputation, and value because of these freebie designs. In addition to that, these unique designs will lead to an increase in customer loyalty as well.
Professional Design
Professional design is important for anyone who wants to make their business look professional. The overall look and feel of your website, or even your social media pages, is an extension of your brand. This means that even if the design is not perfect, it should appear as though it was designed by a professional graphic designer.
The truth is that professional design can be achieved with a freebie template as well! The trick is finding one that fits your brand perfectly. If you have no idea where to start looking for freebie templates then check out our list of best places where designers share their work.
A good designer will ask about the purpose of the projects before designing them so they can find the right fit for their skillset and portfolio goals which brings us back full circle: just because someone says they're skilled doesn't mean they are; just because someone has experience doesn't mean they're right for what you need to be done either!
Better Branding
Branding is important because it helps you to differentiate yourself from your competitors. It also allows you to build trust with your customers, which will help them become repeat customers in the future. You can use branding as a tool for building relationships with your customers and even building a community around what you do
Final Thoughts
We hope that you've learned something from this article and will be able to use the templates we presented here in your next project. If you know of any other great freebie design templates, please share them with us in the comments section below!
Further Reading
Here are some additional resources you might find helpful for expanding your knowledge:
Explore a comprehensive list of free visual content tools to enhance your design projects with engaging visuals.
Discover a collection of design freebies on Pinterest that offer inspiration and resources for your creative projects.
Download free email templates from Web Design Ledger to streamline your email marketing campaigns and deliver professional messages.
People Also Ask
What Are Freebie Design Templates?
Freebie design templates are the best way to create high-quality designs in a short time. These templates are specially designed for graphic designers, so you can use them for your personal or commercial projects.
How Can I Use This For Graphic Designer?
You can use our freebies as a base for your next project and change the elements according to your needs. If you want to download one of these awesome templates, simply click on the image and save it on your computer or device.
What Is The Best Way To Use These Templates?
The best way to use these templates would be to open them all at once and look through them for one that matches your needs. Once you've found one that is suitable for what you'd like, simply click on it and save it by clicking File > Save As… or Ctrl+S (Mac: Cmd+S). 
If you're using Photoshop CS6 or newer, there will be a "Save For Web & Devices" button in this window instead of just a standard save button. Clicking this will give you options for various image sizes as well as formats including JPEGs, PNGs, and GIFs (among others).
What Is The Best Freebie Design Template To Use?
To make sure you're getting a good deal on your freebie design templates, choose one that's been around for at least a few months. If they don't have any reviews or feedback from people who've used their products before, it could mean that they're not trustworthy. 
You should also ask questions about what font types are included in their templates and whether or not they come with stock photos as well. These can be important factors when deciding which company will provide you with the best product at an affordable price point!
Where Can I Find Freebie Design Templates?
There are several places where you can look for these types of services online – such as Amazon or Etsy. You'll most likely find them listed under "Freebies" in an area dedicated specifically for such things; however if this isn't available then try searching through keywords such as "freebies", "templates", etcetera 😉 You might even find some great deals on sites like eBay too!
Do I Need To Own Adobe Photoshop Or Adobe Illustrator To Use These Templates?
No, you don't need to own either of these programs. Many people work with free tools like GIMP or Pixlr Editor instead. It all depends on your needs and budget!
Do These Files Come With An Extended License Agreement?
No, they do not come with an extended license agreement (ELA). However, if you decide that you would like the ELA for one of our freebie design templates then please contact us at [email protected]
How To Use The Templates?
A: The answer is simple. You can use a template for your blog or website and customize it according to your needs and preferences. For example, if you want to create an E-book for promoting your business, then you can use an E-book template to do so. 
All you need to do is just fill in the details of your book and add some images or graphics to it according to the theme that we have selected for this purpose. In case you don't know how to start creating an E-book from scratch with our freebie design templates.
What Are The Requirements Needed Before Downloading These Freebies?
There are no special requirements needed before downloading these Freebie Design Templates but all that matters is that they should be compatible with any computer system running Windows XP or later versions like Windows 7, 8, etc., OS X 10 & Linux Debian based systems such as Ubuntu server 14 or higher versions, etc.,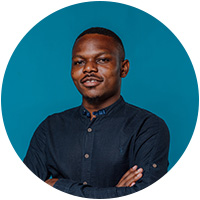 Costantine Edward is a digital marketing expert, freelance writer, and entrepreneur who helps people attain financial freedom. I've been working in marketing since I was 18 years old and have managed to build a successful career doing what I love.