If you're looking to work from home, finding a freelance social media job could be the perfect fit. While there are plenty of options out there, it can be difficult to navigate the huge scope of work available and find something that's the right fit for both your skills and your schedule. Luckily, you've come to the right place! We've rounded up our favorite ways to find a freelance social media job you'll love.
Key Takeaways
1. The versatility of freelance social media jobs offers opportunities to work remotely.
2. Various social media roles can be pursued from the comfort of your home.
3. Freelancing requires self-discipline, time management, and effective communication.
4. Building a strong online presence can enhance your chances of landing freelance gigs.
5. Leveraging online platforms and networking can help you find remote job opportunities.
1. Look For Local Jobs
A good way to start your search for a freelance social media job is to look for local companies in need of help managing their social media. There are plenty of small businesses that have no idea where to start with their online presence and even some medium-sized or larger businesses that don't have the time or resources to manage everything themselves.
When navigating the world of freelance social media marketing, it's crucial to learn from others' experiences. Discover the invaluable insights shared in the article about 15 Lessons I Learned from a Freelance Social Media Marketing Job to enhance your own strategies.
2. Use Facebook Groups And Subreddits
When it comes to finding a freelance social media job, Facebook groups and subreddits can be some of your best allies. These communities are a great place to connect with clients or other freelancers who can help point you in the right direction. If you're looking for some places to start, check out these Facebook groups like Freelancers Hub, Freelance Writers Network, and Copywriters.
3. Use Freelancing Websites Like Upwork And Fiverr
You can use sites like Upwork and Fiverr to find a variety of social media jobs. You can also use these sites to find other types of freelancing work, such as writing or web design. 
1. #Upwork: Upwork is one of the most popular online freelancing sites out there. It makes it easy for clients to find someone who fits their needs and allows you to connect with them without having to go through a middleman, or pay any fees.
2.#Fiverr:  is another platform that lets you connect with potential clients and get paid for your work. You can do a lot of different types of work on Fiverr, but they only allow up to $5 per gig. This means that you'll have to do several gigs in order to earn more money than just $5 per project.
As a freelance social media manager, acquiring essential knowledge is key. Explore the post on 15 Things Every Freelance Social Media Manager Should Know to gain insights that can help you excel in your role and provide effective services to your clients.
4. Answer Questions On Quora Or Reddit
Well, here's something you may not have considered: answering questions on Quora or Reddit! These websites foster a community-based approach to answering questions, which means that there are people out there who are willing to pay you to answer their questions and build your portfolio.
5. Communicate Clearly
Through communication with clients about your availability and expectations for work hours when starting a new project. It's important to set up these boundaries so that clients know what to expect from you before hiring someone else who may not have as much experience in their field of expertise or not have enough time available during normal business hours
6. Contact Local Businesses That Are Not Very Active On Social Media
Many small businesses don't have the time or resources to keep up with their social media accounts, so they may be looking for someone to handle their accounts for them. Send an email introducing yourself and what you can offer them through your freelance services. You never know who might be interested!
7. Ask Your Network
The very first place that most people go to when looking for a freelance job is their own network. This includes friends and family, but it also includes acquaintances from work or even strangers on LinkedIn who work in industries that might be hiring. If you're looking for a job in social media marketing, it's worth reaching out to anyone you know who has their own business or runs a side hustle—they may need help with their Instagram account
Deciding on the right pricing strategy for your freelance services is a crucial aspect. Check out our guide on How Much Should Freelance Social Media Managers Charge? to understand various factors and considerations that can help you determine fair and competitive rates.
8. Post Your Resume And Portfolio On Sites Like Craigslist And Indeed 
Craigslist may have a reputation for being sketchy, but it's also chock-full of opportunities for work-from-home gigs. You could find a social media job here in no time. Upload Your Resume or Portfolio to Job Boards That Specialize in Social Media Jobs 
There are plenty of social media jobs out there but they don't always come with the best search terms attached. If you want to make sure you find them, you're going to want to use a job board that specializes in social media jobs.
9. Use Facebook Groups And Forums To Find Opportunities
Social media is about being social so it shouldn't come as a surprise that Facebook groups and forums are great places to meet people who need your services. There are groups of like-minded professionals all over the place, so at least one of them will probably be a good fit for you and your skillset.
10. Take Advantage Of Local Events And Conferences
Through these events you can meet people who have similar interests or projects that you're looking for ideas or tasks for. Make it a point to introduce yourself and talk about what you can offer their business in terms of social media management. You might be surprised at how many people will want to talk further with you!
11. Building Relationships With Other Freelancers
This can be the key to building up your own network of potential clients eventually, even if it takes time at first (which it almost always does). Don't be afraid to reach out to other freelancers—you never know when they might need a helping hand themselves or help to connect people in their network who could use your services!
12. Sign Up With Social Media Platforms Like Twitter, Linkedin Or Facebook
You can show off your skills and make connections that may lead to a job or a freelance project opportunity.  Also social media is the fastest and easiest way of finding freelance social media jobs. Just sign up on Twitter or Facebook and start searching for clients looking for someone to manage their accounts. You can also use LinkedIn or other professional social networking sites to search for clients by signing up for free as a freelancer.
Are you considering a career as a freelance social media manager? Ensure you're well-prepared with comprehensive knowledge. Read through the details in the post about Freelance Social Media Manager: Everything You Need to Know to get a comprehensive overview of the role's requirements and responsibilities.
13. Attend Local Networking Events For Artists, Designers, Photographers
As there is always someone looking for something (like graphic designers). You can also find new clients by offering services at these events if you're a freelance graphic designer (such as giving presentations on how to use basic design software).
14. Visit Your Local Library
This may sound like an odd place to start, but hear us out. Your local library is a goldmine of information. If there's one thing that libraries are good at, it's helping you find information—and we promise it's no different when it comes to finding freelance work. Make sure you check in every couple of weeks, since this is also where people post job openings.
15. Start Your Own Blog
Another way for freelancers to find a freelance social media job is by starting their own blog. This gives them freedom from having someone else tell them what content they should write about or even how often they should post new content on their blog. You'll be able to choose the topic of your blog based on what interests you and what you think others will like reading about as well as giving them
16. Post On Your Community's Notice Board
If you don't have a library nearby, try posting on your neighborhood bulletin board or in community newsletters. You might not get any takers right away, but chances are someone will hear about your offer through word-of-mouth and contact you about it later on
17. Use Google To Search For Remote Work Opportunities
As obvious as this may sound, it can be easy to forget the most obvious solution when you're knee-deep in searching for jobs. Just type "remote social media jobs" into Google and see what comes up. You may not find the perfect job right away, but you'll probably find some good leads that you can follow up on.
18. Get The Right Job Board Subscriptions
There are tons of job boards out there, but if they don't specialize in remote work or creative work, then they might not be the best place for you to find freelance social media jobs. One of the best remote job boards is UpWork, which specializes in freelance and remote jobs.
They have tons of new opportunities every day, so it's worth checking in regularly to see if any new freelance social media jobs have been posted. You may also want to check out UpWork, which offers freelance and remote positions across a variety of industries, including marketing and adverting.
Building a robust network is essential for freelancers in various fields, including social media management. To learn effective strategies for rapidly establishing a valuable network, delve into our guide on 15 Ways to Build a Strong Email Network Quickly for Freelancers and adapt these principles to your social media endeavors.
19. Cold Emails
Pick up your phone and email everyone you know who could recommend you for a freelance social media job, from your friends to your great aunt's cousin. Also, you probably already know the companies you want to work for. You may even know the names of the people in charge of social media at those companies. Why not reach out directly?
If you're good with words, this is your chance to write a killer cold email and show off your skills as well as what you have to offer. If you're not sure about your writing skills, ask a friend for help or hire an editor to look over what you've written. The most important thing is that your email has zero typos or grammatical errors. Nothing will kill your chances faster than an unprofessional-looking email.
20. Freelance Associations
There are many freelance associations around the world where you can connect with like-minded professionals in your industry. The Freelancers Union is one of the most well-known freelance associations in the United States and offers resources and benefits to social media managers who join. 
Many of these groups host events to connect with others in the same field, so check their websites and Facebook pages for upcoming meetups, conferences, or other opportunities to build connections.
Also, many cities have local freelance associations that offer job listings, networking events, and other resources specifically designed for freelancers in their area. You might even consider becoming a member if there's one near where you live—this is a great way to get involved with like-minded individuals who can provide valuable information.
Final Thoughts
There really isn't one single path to how to find a freelance social media job to work from home. It can be as straightforward as researching different outlets, contacting companies directly, and comparing similar work from different companies online. Then there's the route of setting up your own business, which can be a good way to test the waters and see if freelancing is for you. 
For that matter, it can also lend itself well to the actual process of trying to build up social media momentum. Trying out new platforms, posting on popular forums, or even just helping out others in need all are ways that you can take charge and contribute towards making yourself a freelancer.
Further Reading
Explore these resources to expand your knowledge about working from home and finding freelance opportunities:
26 Freelance Jobs You Can Do from Home Discover a variety of freelance job options that you can pursue from the comfort of your home, along with insights into each field's requirements and benefits.
Ways to Work from Home: A Comprehensive Guide This guide from Indeed provides a comprehensive overview of different ways to work from home, offering tips, considerations, and resources for individuals seeking remote work opportunities.
Find the Best Work from Home Jobs FounderJar presents a list of diverse work-from-home job opportunities, accompanied by a brief description of each job type and its potential benefits.
People Also Ask
How Can I Find A Freelance Social Media Job?
There are many ways to find a freelance social media job. One way is to search through a number of job boards. Not every job board has freelance positions, but you can find some by searching for "freelance social media" and the location you want to work in. Another way to find a freelance social media job is by attending networking events or joining groups on LinkedIn. If you make enough connections, you may be able to create your own opportunities.
What Are Some Of The Benefits Of Working As A Freelancer?
One of the benefits of working as a freelancer is that you can often set your own schedule. For example, if you want to take two weeks off in the summer, you can do so without having to ask permission from your boss. Another benefit is that you don't need to pay for things like health insurance or other types of coverage. 
In addition, because freelancers don't have bosses that they report to, they're typically more motivated than employees who have managers. This means that they're usually able to work faster and harder than someone who works for someone else full time.
How Do I Find Social Media Jobs?
You can find social media jobs in several ways. First, you can use a website like Upwork to find social media opportunities. If you're looking for work on these sites and not getting any hits, try using an online search engine like Google or Bing to find social media jobs that are posted on company websites. Finally, you can also look for social media jobs on job search sites like Indeed or LinkedIn.
What Is The Difference Between Working As A Freelancer And Working With A Digital Marketing Agency?
There are many differences between working as a freelancer and working with a digital marketing agency. Freelancers typically work on their own, while digital marketing agencies employ several people who work together. In general, freelancers will have more control over their schedule and workload than employees at an agency will.
What Are The Benefits Of Working Remotely?
There are many benefits of working remotely for both employers and employees alike. Some of the biggest benefits include reduced overhead costs for the employer and increased flexibility for the employee.
I'm Looking For A Remote Job. Is There A Way To Find Work From Home Social Media Jobs?
Totally. You can find companies that hire people to work from home managing their social media channels — or you can become a social media manager yourself and earn money by helping businesses market themselves on Facebook, Instagram, Twitter, and more.
How Do I Know If I Have What It Takes To Be An Effective Social Media Manager?
There are a few main skills that help you succeed as a freelance social media manager, including time management, organization, attention to detail, and the ability to multi-task. Beyond that, it's important to stay up-to-date on the latest trends in social media strategy. Developing those skills will help you succeed in this role.
What Kind Of Degree Or Training Do I Need To Become A Social Media Manager?
While some employers may prefer candidates with a college degree or background in marketing, there are plenty of opportunities for people without that experience. The best way to gain an understanding of what it takes is to create your own online presence and manage it using strategies you've learned along the way.
What Is A Freelance Social Media Job?
A freelance social media job is one that allows you to work from home. As a freelancer, you are in control of your own schedule, and you can make your own hours. If you choose to take jobs that focus on social media, then your most important role will be to understand the brand's audience and make sure their social media accounts are resonating with those people. You'll also need to be able to create content that only uses words and images—no videos or sound files.
How Do I Find A Freelance Social Media Job?
The best way to find a freelance social media job is to make connections with other people who have these jobs. You can reach out through Linkedin or Facebook. Make sure your profile shows off your skills as a writer and gives examples of how you've used social media effectively for an employer in the past. Then just start reaching out.
How Can I Build A Presence On Social Media To Get Freelance Jobs?
If you don't have a social media profile yet, now is the time to create one. Make sure you include as much information about yourself as possible so that potential clients can easily contact you. Once you have an account, start sharing information related to your skills to demonstrate your expertise. You can also try following other people who work in the field and engaging with them on their posts.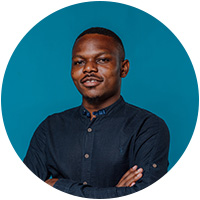 Costantine Edward is a digital marketing expert, freelance writer, and entrepreneur who helps people attain financial freedom. I've been working in marketing since I was 18 years old and have managed to build a successful career doing what I love.