The freelance world is one of constant change. It's a world where you have to be able to change your career path and adapt quickly to the ever-changing needs of your clients. If you're looking for a freelance career, then social media consulting may be just the thing for you.
Social media consulting is all about helping companies manage their online presence. You'll be in charge of crafting messages that help companies engage in dialogue with their customers. A social media consultant will also help companies establish a brand and an online persona that helps them stand out from their competitors.
In this guide, we'll go over what it takes to become a freelance social media consultant. We'll also give you tips on how to build your freelance business so that you can get started right away!
Takeaways
1. Understand the Role: Learn about the responsibilities and skills required to excel as a freelance social media consultant.
2. Build Your Expertise: Hone your knowledge of various social media platforms, content creation, and marketing strategies.
3. Networking Matters: Establish connections within the industry to find clients and stay updated with trends.
4. Portfolio Development: Showcase your skills through a strong portfolio that highlights your previous work.
5. Pricing and Contracts: Determine your rates and create clear contracts to ensure a smooth client relationship.
6. Continuous Learning: Stay updated with the evolving social media landscape to provide effective advice to clients.
7. Marketing Yourself: Develop a personal brand and market your consulting services effectively.
8. Client Communication: Maintain open and effective communication with clients to meet their expectations.
9. Time Management: Master time management skills to handle multiple clients and projects.
10. Deliver Value: Focus on providing value to clients through strategic insights and measurable results.
Why Do You Want To Become A Social Media Consultant?
You have the opportunity to work in your pajamas. You don't have to worry about picking out an outfit or putting on makeup or dressing up in general. After all, you're only interacting with clients over email and Skype.
You can choose your own hours. If you want to take a break, you can take one! If you want to work at night, you can do that too.
You have the opportunity to work for multiple clients at the same time since social media management isn't a full-time job for many small business owners. This allows you to be more flexible with your finances because it is easier to make money when you are juggling more than one client at a time (within reason).
You will be very organized and disciplined because there is no boss looking over your shoulder, making sure that everything gets done on time, and checking in with you regularly.
If you're considering a career as a freelance social media consultant, you're in the right place. Our comprehensive guide on becoming a freelance social media consultant will walk you through the essential steps and strategies to succeed in this dynamic field.
Which Types Of Clients Do You Want To Work With?
You need to define the type of clients you want to work with. You don't have to choose one industry but should focus on a narrow niche. For example, if you decide you want to provide social media marketing services for bloggers, your niche should be focused on blogs and the target audience is bloggers. When choosing a niche, ask yourself these questions:
why do I want to work in this niche?
who is my target audience?
what problems do they have that I can help solve?
why am I qualified and the right person for this job?
1. Choose Your Niche
Now that you've made the decision to become a freelance social media consultant, it's time to focus on what kind of industry you want to work with. Ideally, you will choose an industry that you have both experience and knowledge about in order to help your clients achieve their goals.
If your background is in digital marketing, for example, then working with companies in this sector will be easy for you because you already know the ins and outs of Internet marketing and have likely worked with many different types of digital platforms before.
If not—no worries! You can still get hired as a consultant by choosing an area where there are lots of opportunities available: tourism agencies looking for help with their social media accounts; small online retailers who could use some guidance on how best to use various tools like Facebook ads or Google Analytics; etcetera.
2. Work On Your Business Plan
Having a business plan is an essential component of becoming a successful freelancer. If you want to attract clients, raise capital, and set goals for your business it is highly recommended that you create one.
It can seem overwhelming at first, but as long as you feel comfortable with the information in this guide you should be able to develop a sound business plan that will help you launch your freelance career.
When putting together your business plan remember that it should be a living document. It should be revisited on an annual basis and revised based on your real-world experiences. Once you have created a basic outline make sure you revisit the document regularly until it takes the shape of the goals for your freelance career.
Are you interested in entering the world of social media strategy without any prior experience? Learn how to make your mark by checking out our insights on becoming a freelance social media strategist, even if you're starting from scratch.
3. Create Your Portfolio
When you are just getting started, you might find it challenging to get clients. The best way to get your first client is through word of mouth. You can use your social media presence, friends or family to tell them about the services that you offer.
A portfolio of work helps in building trust with potential clients. A strong portfolio will show what you can do and make it easy for the client to hire you. At times, a client may have a different idea of what they need as compared to what they actually need as far as their social media strategy is concerned. Having a portfolio makes it easier for them to understand what should be done in order to achieve the desired results. Your portfolio should be professional and easy to navigate on all devices (desktops, laptops, mobile phones).
4. Create A Landing Page And Website
You must have a website to show off your work. Make it easy for clients to find you and contact you. Your landing page should be simple, easy to navigate, a reflection of your personality and informative with a clear purpose. It should have good content that will convince people that they need what you offer.
I would recommend one page focusing on yourself with minimal information/focus on getting people to book an appointment with you or get in touch immediately, and another page where you can put all of your content (such as past projects etc.) so that potential clients can see what you're capable of doing (your work).
You should also make sure that the site is optimized for mobile since the majority of users these days use mobile devices. For example, I opened up my laptop from 2008 yesterday and had to search how to turn it on because I never used it anymore!
Discover real-world lessons from a freelance social media marketing job. Our post on 15 lessons learned from a freelance social media marketing job provides valuable insights into the challenges and triumphs that come with managing social media for businesses.
5. Make Use Of Social Media
You can learn a lot about social media by simply being on social media and your clients will view you as an expert.
Create a LinkedIn profile, Twitter account, and Facebook page for yourself. Use these to create your own personal brand and start conversations with others in the industry. You may even want to create a blog or website so you have one central place where all of your social media channels are listed. Don't forget to also be present on other social media sites such as Instagram, Pinterest, Google+, YouTube, etc.
If you plan on working with multiple clients who have different campaigns or goals it may be helpful to use tools that help manage multiple accounts across various platforms. Buffer is great for scheduling posts and HootSuite allows you to manage multiple accounts in one dashboard!
Social media is the best way to learn about social media! If someone asks you why they should hire you instead of just using the free tools available online – tell them that nothing beats experience and point them toward your work samples (your blog posts/videos/social media channels).
6. Brush Up On Useful Skills
It's an advantage to already have had a few years of experience working in the social media world. If you're a beginner, it is important that you get up to speed and brush up on some skills. Of course, it will help if you already have an idea of how each platform works. You don't need to be an expert in every single one but make sure that you can easily adapt to working with your clients' platforms of choice.
Know how to take amazing photos. Pictures say thousands of words so learn how to take good photos or videos and edit them well. Social media posts without images get fewer views compared to those with images or videos so this is a must-have skill for any social media consultant. 
Practice using different photo editing tools like Canva, Photoshop, or PicMonkey so you can create stunning visual content for your clients over and over again even without professional photography equipment.
7. Join Freelance Platforms
If you are new to the freelancing game, it is a good idea to join freelance platforms. You will be able to connect with other freelancers and find job leads. As you gain experience, word-of-mouth referrals from your clients will be a great source for finding new jobs.
Consider which industry sectors you want to work in and where the job opportunities are for Social Media Consultants in those sectors. Look at specialist publications and websites for the industries that interest you and see if they have a jobs section. 
Subscribe to these newsletters or set up Google alerts so that when an opening becomes available, you'll know about it as soon as possible. Searching on Twitter with hashtags such as #freelancejob #freelancerwanted might also reveal opportunities. Write a list of companies who could use your services and send them your pitch or make an introductory phone call explaining what you can offer their business.
Content creation plays a crucial role in the world of freelance social media. Dive into the concept of freelance social media content creation and understand why it's a key skill for building engaging online presences and campaigns.
8. Land Some Clients
It's time to land some clients.
You're in luck because this is the fun part of being a freelancer! All of that work you put into building your portfolio and perfecting your pitch will pay off. Here are five tips for landing your first clients.
Send pitches with confidence. You know all about the value you can provide, so craft the perfect pitch and send it to companies that you would love to work with. Don't be afraid to start small or try a few different strategies until you find one that works best for you.
Use social media to get hired. Your strong social media presence is how clients will find out about you, so don't hide it on your website! Showcase it front-and-center and make sure anyone considering hiring you to know just how great your profiles are.
Connect with potential clients on LinkedIn. LinkedIn is an easy way to connect with people looking for freelancers like yourself and use their recommendations feature as a substitute for testimonials if needed!
Ask those in your network for referrals. When all else fails, lean on the people in your network who already know how skilled at what you do!
That's how you become a freelance social media consultant
So, my friends. That's how you become a freelance social media consultant. By following the advice above, you should now be able to successfully sell your skills and make money while being your own boss.
However, before we wrap up, I want to stress one last thing: Be confident in what you do. As I mentioned earlier in the article, if you're not confident about your skills, no one else will be either. Your confidence does not have to be brimming with arrogance (no one likes an arrogant freelancer), but it should exist enough that potential clients feel comfortable that they've hired someone who knows what they're doing. 
If you don't think that your level of confidence is where it needs to be yet or is just lacking on the whole (I'm sure this isn't the case for most of you!), then take some time to hone those skills and improve them before starting out on this journey. You will make significantly more money when you're confident in yourself and enjoy what you do versus working a job where every day feels like a slog trusts me!
Setting your rates as a freelance social media manager can be a tricky task. Discover helpful guidelines and insights on how much freelance social media managers should charge to ensure that your services are valued appropriately in the competitive digital landscape.
Wrapping Up
If you want to know how to become a freelance social media consultant, we hope we've been able to guide you on the right path. Keep in mind that each step of this process will change and evolve as technology changes and grows, but the values and principles associated with freelance social media consulting never change.
Successful freelancers will always be driven, well-spoken individuals who are eager to learn more about what they do every day. They welcome opportunities for collaborations and partnerships as much as they seek to form their own, and are always happy to advise others looking to make the decisions they made.
Further Reading
The Ultimate Guide to Becoming a Freelance Social Media Manager: Explore an in-depth guide that covers everything you need to know about entering the world of freelance social media management.
Insights for Freelance Social Media Managers: Gain valuable insights and tips for success as a freelance social media manager from Sendible's comprehensive resource.
Becoming a Social Media Consultant: Learn about the role and responsibilities of a social media consultant and discover how to excel in this field with guidance from Hootsuite's blog.
People Also Ask
Here are the answers to some frequently asked questions
What Qualifications Do I Need To Become A Freelance Social Media Consultant?
There aren't any official qualifications for becoming a freelance social media consultant. But you should have a good knowledge of SEO and analytics, as well as some level of expertise in social media marketing.
How Much Do Social Media Consultants Earn?
The amount that you can charge depends on your client and whether they're looking for a short-term contract or something long-term with opportunities for growth. According to Payscale, the average salary for a Social Media Consultant is $52,855 per year in the US.
How Do I Find A Freelance Social Media Consultant?
You can search online for someone or go through a talent agency that finds people for jobs like this. If you're looking for someone local, try using local search results (e.g., if you search "freelance social media consultant" on Google, use that same phrase but add the name of your city to the end of it). 
Another option is to ask friends and family who have hired someone like this before! If all else fails, try asking at your local chamber of commerce—they might be able to refer an individual they've worked within the past.
What Is A Social Media Consultant?
A social media consultant is someone who has expertise in using social networking as a marketing tool and acts as an advisor to businesses, individuals, and organizations on how best to use it. Often, they are self-employed and work with several clients at once.
Why Do I Need To Be A Freelancer?
You don't have to be a freelancer. You can work for a company that provides social media consulting services. That's great if you like the security of working for one company, but it does limit your ability to build your own personal brand as well as the amount of money you make. If you want to start your own business and grow your income, being a freelancer is the way to go!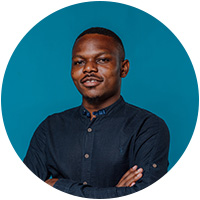 Costantine Edward is a digital marketing expert, freelance writer, and entrepreneur who helps people attain financial freedom. I've been working in marketing since I was 18 years old and have managed to build a successful career doing what I love.