Pinterest has exploded over the past few years as a social media platform, and it's now become not only a favorite way to share photos with friends, but also an all-around great resource for finding inspiration. 
And that doesn't just apply to us everyday folks. Pinterest is also a great tool for businesses both big and small. The key, though, is knowing how to use Pinterest if you don't have the free time or energy for it and I'm here to save the day!
Key Takeaways
1. Pinterest is a versatile platform that can be utilized for both business and personal marketing strategies.
2. Businesses can use Pinterest to promote products, services, and brand identity through visually appealing pins.
3. Leveraging rich pins, including product pins and article pins, can enhance engagement and drive traffic to your website.
4. Collaborative boards allow you to engage with your audience, customers, and even industry influencers.
5. Utilizing Pinterest analytics provides insights into user behavior, helping refine your marketing approach.
6. Integrating Pinterest with other social media platforms can amplify your marketing efforts.
7. Pinterest's e-commerce features enable direct shopping experiences, making it valuable for retail businesses.
8. Creative and consistent pinning, along with strategic use of keywords, improves your content's discoverability.
9. Infographics, tutorials, and behind-the-scenes content can captivate your audience and enhance engagement.
10. Participating in trends and using relevant hashtags can increase your pins' visibility to a broader audience.
1. Get The Basics Down
The first thing you need to do is set up your profile, boards and pins. The process of setting up your profile on Pinterest can be done in one of two ways:
Create a new account using the "Sign Up" button at the top right-hand corner of the page or;
Log in to an existing account with your email address and password.
Once you have logged into your account, click on "Profile" to edit it:
Add some details about yourself and link back to another site if needed (you could use this as an opportunity to showcase links to other social media sites like Facebook, Twitter, etc.) but make sure they are relevant; 
Also include an image that represents who you are as this will help people remember who they have seen before when browsing through their feeds later on down the line if nothing else!
Building a strong social media presence is essential for effective brand management. Learn how to stop worrying and start social media management with 18 practical strategies to boost your online presence and engagement.
2. Complete Your Profile
A complete profile is important for two reasons: first, it makes you seem more professional and credible to potential followers. Second, a detailed profile allows you to gain followers who are interested in your industry and products. 
If a user clicks on your profile and sees that you have only basic information, they may not feel compelled to follow or connect with you.
Create an eye-catching cover photo by using a relevant image that reflects your brand identity or product line, such as the logo of your organization or company name spelled out with letters made from various objects. 
You can also use social media images in the background of this photo if those platforms belong to your business (but make sure not to steal someone else's content). 
Add text overlays or stickers that highlight specific features of your company (such as "We sell ____") so that viewers know what kind of business they're looking at before even clicking through!
3. Start Pinning
You can quickly build a following, and your business will start to get noticed through many different means. Your board will become filled with pins from all over the web so that when someone finds your Pinterest page, they'll see that you're not just pushing out your content. 
You're sharing other people's content as well, which makes it easier for them to become connected with those people and their work.
Here are five tips for getting started:
Pin regularly (once every day is ideal). If you don't have time to post daily on social media sites like Facebook or Twitter but do have time for posting on Pinterest once every day, then this may be the right platform for you!
Repin popular pins as often as possible by clicking "Repin" under each image to help spread its popularity even more than before! This way everyone gets more traffic and exposure which leads to our next tip…
Creating compelling content is the key to capturing your audience's attention on social media. Explore these 15 tools for better content creation to enhance your social media marketing efforts and create content that resonates with your target audience.
4. Follow People
Following people on Pinterest is a great way to get "inspiration" and find out what others are pinning.
There are many reasons to follow other users on Pinterest. You can do this in a few different ways:
Follow people who are interested in what you do (for example, if you're an interior designer, then you might want to follow other interior designers). This will help inspire you with new ideas for your work.
Follow people who share the same interests as your target market (for example, if you sell baby clothes then follow other parents). 
This will allow you to learn about their needs and wants so that when it comes time for them to make a purchase decision they'll think of your business first as opposed to someone else's.
5. Find Great Boards
Find boards that relate to your interests and business. Pinterest is a great place to find inspiration, whether you're looking for mood boards to help guide your interior design, or images of clothing with the right style and fit for your store.
Find boards with a lot of followers. If you want people to interact with your content, follow popular accounts in your niche but don't forget about repins! Spinners tend to be more active than those who just like or comment on pins.
Look for popular content by checking out how many times it's been pinned (and repinned). You can also see how many comments it received, likes, +1s, and reblogs (when someone else shares the same pin).
If any links within the pin lead somewhere else on Pinterest or one of its other services such as Instagram or Tumblr).
6. Look For Work On Pinterest
As you search for content to pin, look for boards that are relevant to your business. Look for boards that are relevant to your interests – how can you connect with people on this level? How can it help grow your business? 
Look at the boards of your competitors and their followers, which will tell you what kind of content they like, and keep an eye out for these types of pins in the future.
Finally, look at boards related to the industry as a whole – what are they sharing? Are there any trends or topics that seem particularly popular right now?
Want your social media content to stand out and create a buzz? Discover effective techniques for creating buzzworthy content on social media that grabs attention and encourages engagement from your followers.
7. Use Images In Your Blog Posts
When you use images on your blog, they can help you get more shares on social media, more traffic to your website, more comments on your blog, and even more engagement with your audience.
And if that's not enough to convince you to include images in your posts (and who are we kidding? It should be), the next section will show how they'll also help you get links back to your website.
8. Brand Your Images
Once you've decided on an image and caption, add your brand to it. This can be done in a few ways:
Include your logo. This is the most recognizable way to use your brand on Pinterest, so it's the best place to start. If this isn't possible because of copyright restrictions or other reasons, try using just one color from your logo (or another recognizable color) as a background for the pin.
Use consistent colors throughout all of your images. This will help people associate them with your business or personal name in their minds and make them want to click through and see more of your work! (#associate)
Include text with logos and icons that says something like "© Company Name 2018" (or whatever year). Or maybe even "#BrandNameInSpace2019." It adds an air of mystery while letting visitors know that this is something official! (#mystery)
Add text saying things like "company name" or "branding by company name" underneath the image itself so viewers can easily find out who created these amazing images! (#easilyfindoutwhocreatedtheseamazingimages!)
9. Add A Pinterest Button To Your Browser's Toolbar
The Pinterest button is an easy way to add the Pinterest website to your browser's toolbar, which means you can pin things with a single click. You can add a button for your business site or account, or even your profile. 
For example, if you are a restaurant and want customers and diners to be able to see all of your latest posts quickly and easily when they visit your website, simply adding an 'add me' button at the bottom of each post will allow them to do just that!
To add one:
Go into settings by clicking on the "gear" icon at the top right corner or the "pinners" icon in the mobile app.* Click on "buttons", then choose from among several options depending on what type of page you want people to visit.* Follow steps through until done
Pinterest isn't just for personal use; it can be a powerful tool for business marketing too. Check out these 15 ways to use Pinterest for business and personal marketing to unlock its potential for reaching your target audience and driving growth.
10. Add A Pinterest "Pin It" Button To Your Images On Your Website Or Blog
This may seem like something that you don't need to do, but the truth is that it will make the images on your website more shareable. 
The Pin It button is a widget that allows people to pin anything from any website. When someone pins an image from your website, they will be able to add it to their own Pinterest boards.
If you have an eCommerce site, this is especially important because it makes it easier for users who are viewing products on your blog or site to share them with their friends through social networks like Facebook and Twitter. 
This helps drive traffic back to your site and increases sales directly as well as indirectly because users tend to see products.
They've already seen in other places when browsing Pinterest boards so they'll be reminded of what they were looking at before by seeing another post with photos of similar items or brands – leading them back into the sales funnel again!
11. Organize Your Boards
One of the most basic ways to use Pinterest is to organize your boards. This is a great way to keep content organized and easy to find, as well as an easy way to promote yourself or your business.
Organize your boards based on what you're interested in and what you do, as well as by client or project. For example:
Create a board for albums that feature your band's music videos from YouTube, including their album art and links to where they can be purchased on iTunes or Amazon MP3 Store.
Create another board with images of concert posters for upcoming shows at local venues (along with links for ticket purchases).
12. Become A Curator Of Content By Re-Pinning Other People's Pins
Re-pinning is a great way to build your brand and get more followers on Pinterest. It's also a good way to find new content, which can help you grow your audience as well. 
You might think that it's selfish or self-centered, but in reality re-pinning pins other people have created only benefits them by increasing their exposure and making their pins more popular. They're not going to be mad at you for doing it!
Re-pinning is one of the easiest ways to get your name out there when it comes to social media marketing.
Because it doesn't take much effort on your part besides finding some pins that are relevant to what you're trying to accomplish with this platform (i.e., promoting a product or service).
13. Make Sure You're Re-Pinning From Sources That Don't Have Broken Links And That Allow Re-Pins
Make sure you're re-pinning from sources that don't have broken links and that allow re-pins
Check the source of the pin. Click on it to see what it's about and make sure it's reputable, relevant to your niche, and doesn't have broken links. 
A great way to learn whether or not a website is reputable is by checking out its Alexa ranking – if their site has a high ranking (anything above 100k), then they're likely legitimate (but always double check).
Make sure your pins are from good sources! This will increase your reach and engagement with Pinterest users.
14. Be Generous With The Repins And The Thanks You Give To The People Who Pin From You
You can also use Pinterest's repinning and thanks features to build your audience. You can see all the people who have repinned one of your pins.
Or you can simply click on "Repins" in any pin to see what other people have shared from it. Spinners are a great audience for you, and they're a great way to get more exposure!
To thank these users for their support, hover over their username in any pin listing (like "Repins"), then click the "Thank" button under their name. That way, each time someone repins one of your pins, they'll receive an email letting them know how much you appreciate it!
Music promotion in the digital age heavily relies on social media. Learn how to effectively promote your music with social media and leverage platforms like Facebook, Twitter, and Instagram to connect with fans and increase your music's reach.
15. Create Guides On Pinterest (A Visual List Of Images) Based On Themes That Relate To Your Interests And Business
You can create guides on Pinterest (a visual list of images) based on themes that relate to your interests and business. For example, if you are a web designer and want to gain more clients, you can create a list of free resources for web designers. 
You can also create lists of tools or tips for other businesses such as photographers or e-commerce stores.
You can also use this tactic to promote products that are relevant to those interested in your industry or niche market.
Conclusion
This article was a very long list of ways you can use Pinterest for business, but I wanted to leave you with one more tip: your pins must have good content behind them! 
If someone visits the link in your description and finds nothing but ads or a dead end, they won't come back again. 
This means you need to put some thought into what kinds of things people want from your brand whether that's news updates, articles on their favorite subjects, or even just something funny. And remember: always include links! Happy pinning 🙂
Further Reading
Here are some additional resources to further explore how to effectively use Pinterest for business and marketing:
Hootsuite's Guide: How to Use Pinterest for Business Learn valuable insights and tips on using Pinterest to promote your business, increase brand visibility, and engage with your target audience.
Buffer's Article: How to Use Pinterest Marketing to Gain Exposure for Your Small Business Discover strategies for leveraging Pinterest's marketing potential to boost exposure and growth for your small business.
Neal Schaffer's Blog Post: How to Use Pinterest for Marketing Gain a comprehensive understanding of using Pinterest as a marketing tool, with insights into effective tactics and approaches.
FAQs
How can Pinterest be used for business marketing?
Pinterest offers a visually engaging platform that businesses can use to showcase products, share content, and drive traffic to their websites.
What are some key benefits of using Pinterest for marketing purposes?
Using Pinterest for marketing can help increase brand visibility, drive website traffic, engage with a targeted audience, and tap into the platform's e-commerce potential.
What types of businesses can benefit from Pinterest marketing?
Businesses that have visually appealing products, such as fashion, home decor, food, and lifestyle brands, tend to benefit the most from Pinterest marketing.
How can I optimize my pins for better visibility on Pinterest?
Optimize your pins by using high-quality images, relevant keywords in pin descriptions, creating visually appealing graphics, and organizing your boards strategically.
Can Pinterest be used for both B2C and B2B marketing?
Yes, Pinterest can be effective for both B2C and B2B marketing. B2C companies can showcase products, while B2B companies can share informative content and establish thought leadership.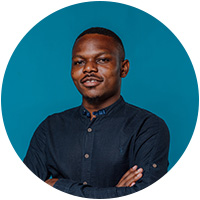 Costantine Edward is a digital marketing expert, freelance writer, and entrepreneur who helps people attain financial freedom. I've been working in marketing since I was 18 years old and have managed to build a successful career doing what I love.