According to a new report from Upwork, the most in-demand skills for 2022 are set to be highly technical, but also increasingly collaborative and creative.
Businesses are looking for talent that can not only do the job but also help their companies adapt to change. With AI and automation becoming more widespread as well, independent professionals able to work with technology will have a leg up on their competition.
The top 10 fastest-growing skills in technology fall into three broad categories: Technology, Marketing, and Customer Services.
For marketing specialists, the big takeaway is that creativity is king. The top 10 fastest-growing skills in marketing are all creative in nature, whether it's 3D modeling or video editing.
On the customer service front, independent professionals who can work remotely with empathy and grace will likely see a lot of demand over the next year. The top 10 fastest-growing skills in customer service are emotional in nature.
Takeaways
1. Stay updated on the evolving skills in the freelancing market.
2. Develop expertise in technology, marketing, and customer service to meet the demand.
3. Consider upskilling or taking relevant courses to acquire the top skills.
4. Enhance your portfolio with projects that showcase proficiency in these in-demand skills.
5. Research the rates and earning potential associated with these skills to set competitive pricing.
6. Stay active on freelance platforms like Upwork to connect with clients seeking these skills.
7. Networking and building relationships with potential clients can lead to more opportunities.
8. Continuous learning and adapting to industry trends can help you stay ahead of the competition.
9. Consider specializing in a niche within technology, marketing, or customer service for a competitive edge.
10. Providing exceptional service and maintaining a strong reputation can lead to repeat business and referrals.
Upwork's Top 10 Most In-Demand Tech Skills
Understanding the skills that are most in-demand can help you pursue a career path that's well-aligned with what employers are looking for. And if you're already working in tech, this list can help you identify which areas of expertise to develop and master next.
Creating an outstanding Upwork profile is crucial for success in the freelancing world. Learn how to make your Upwork profile stand out and attract clients who are seeking top talent.
1. Web Design
Web design is the topmost in-demand skill according to Upwork. Designing for the web is a bit different from designing for print or advertising because the web is a much more complex medium.
Web designers need not just artistic skills, but also need to understand how to design websites that are fast and easy to use. These days, web designers should know a lot about HTML5, JavaScript, and CSS3, as well as popular content management systems like Drupal and WordPress.
2. WordPress
WordPress is the most popular CMS (Content Management System) in the world, and powers more than one-third of all websites. Whether you're building a website from scratch or fixing a website that's not working properly, there are plenty of opportunities for WordPress developers. If you're interested in learning WordPress skills, check out Free WordPress for beginner guide.
3. Web Programming
Web programming (HTML, CSS, JavaScript). The language of websites continues to dominate when it comes to tech talent demand. HTML tops the list with a 21% year-over-year increase in freelancer profiles mentioning it. JavaScript came in second at 15%, followed by CSS at 11%.
Together these three skills form the backbone of any website and are essential for developers who want to create intuitive user experiences for clients.
Looking to make the most of your freelancing career? Discover the best ways to use Upwork and unlock a world of opportunities in technology, marketing, and customer service.
4. JavaScript
JavaScript remains No. 4 on the Upwork Skills Index for the third straight quarter. The language, which is used by nearly all web browsers and developers, is responsible for some of the most popular websites and apps, including Facebook and Twitter.
5. CSS
According to Upwork, CSS is currently the most in-demand tech skill. It's also important to note that this is one of the highest-paid skills on Upwork.
CSS stands for Cascading Style Sheets. It is a style sheet language that handles the look and feels part of any web page. CSS is used to define styles for your web pages, including the design, layout, and variations in display for different devices and screen sizes.
It can control the color, font, the size of text, the spacing between elements, how elements are positioned and laid out, what background images or background colors are to be used, different displays for different devices and screen sizes as well as a variety of other effects.
6. HTML
According to Upwork's list of the top 10 most in-demand tech skills, HTML is the most sought-after skill.
HTML is a structured markup language for web pages. It stands for HyperText Markup Language and uses markup symbols called "tags" to denote different types of content within a document. If you're interested in learning how to use HTML, we have a free guide for beginners: How to Code in HTML.
There are several different types of tags that can be used in HTML, but typically, you'll find HTML tags that establish document structure and those that define text content. For example, <html> creates the overall structure of an HTML page and <p> creates a paragraph of text.
HTML5 is the latest version of HTML and includes new features such as semantic elements (i.e., <header>, <nav>, <article>, etc.), audio and video support without the need for third-party plug-ins, offline storage capabilities, and more.
7. PHP
PHP is a server-side scripting language that has been around since 1995 and powers some of the most widely used content management systems and frameworks, including WordPress, Drupal, and Laravel. The index found that PHP "continues to rule" because of its importance to web development, which has become increasingly important as mobile development takes off.
8. Shopify
Upwork's fastest-growing skills are in the tech sector — particularly in the area of eCommerce, which saw a 107% growth rate.
One of Upwork's topmost in-demand tech skills in Shopify, an online platform used to build and run eCommerce stores. Ecommerce is projected to grow from $1 trillion in 2017 to $3.9 trillion by 2020.
The demand for this skill makes sense when you consider that 75% of Americans shop online at least once a month, with 25% of people shopping online at least once a week.
The future of work is evolving rapidly, and freelancing is at the forefront of this shift. Explore how freelancing leads the pack in reshaping the modern professional landscape.
9. API
What is API?
API stands for Application Programming Interface. API is a set of routines, protocols, and tools for building software applications. Basically, an API specifies how software components should interact. Additionally, APIs are used when programming graphical user interface (GUI) components.
A good API makes it easier to develop a program by providing all the building blocks. A programmer then puts the blocks together. The Internet and many applications use APIs so they can share information with each other. For example, online shopping malls use APIs to help you track your parcel or to help you recommend a product you might like based on your previous purchases.
10. Graphic Designs
Graphic design is one of the top skills freelancers are using to land jobs on Upwork.com, reflecting a trend towards more visual content in marketing and advertising. Here are some of the trends we're seeing — and tips for finding great graphic designers to hire.
1. The demand for motion graphics shows no sign of slowing down
2. Video is a key part of your marketing mix
3. Mobile apps require unique UX/UI considerations
4. More businesses are producing their own videos and infographics
5. Brands need help with all aspects of graphic design, including strategy
Upwork's Top 10 Most In-Demand Marketing Skills:
Marketing is a field that takes a lot of different forms, and the skills needed vary depending on the job. From content marketing to search engine optimization and social media, there's a lot to learn.
With so much to choose from, where should you start? Upwork — an online freelance marketplace — recently released a list of the top 10 most in-demand marketing skills based on their own data. If you're not familiar with some of these terms, this is your guide to what they mean and why they're important.
1. Social Media Marketing
Social media continues to be one of the most popular marketing channels in the world, and social media managers are in high demand as companies look to leverage their online platforms. Social media managers need experience in brand management and online marketing, along with strong communication skills.
Social media marketing is a great way for businesses to reach new audiences, generate leads and build relationships with customers. If you're looking for a flexible way to make money from home, you might want to consider freelancing as a social media manager.
2. Lead Generation
Lead generation is the process of enticing prospects to do business with you by expressing interest in your products or services. A lead is any contact who has shown interest in your business or product, and you need to be able to track leads as they move through your sales funnel.
Lead generation is often a component of content marketing because it can require a great deal of effort to produce content that will entice leads. Content can come in the form of blog posts, tutorials, white papers, and more.
3. Facebook
Facebook is the largest social media network and the most popular one with advertisers. It has over 2 billion monthly active users — more than a quarter of the world population.
This makes Facebook an ideal platform for businesses to reach their target audience and build an engaged community around their brand.
The best way of getting started on Facebook is by creating a page for your business. You can post updates about your company, share photos and videos, or run paid promotions.
4. SEO
SEO is one of the most in-demand marketing skills. It helps companies rank higher on search engines and drive more organic traffic to their sites. While SEO jobs vary, they all require a strong understanding of how search engines work, as well as the knowledge of how SEO can help companies rank higher on search engine results pages (SERPs).
Having SEO skills means you can:
Understand how search engines work
Know which keywords to target
Identify technical SEO problems
Optimize content for specific keywords
Develop links to your website (link building)
Are you a freelance writer exploring different job opportunities? Delve into our comprehensive guide on the best jobs for freelance writers to uncover the pros and cons of each role, helping you make informed career choices.
5. B2B Marketing
B2B marketing, or business-to-business marketing, is the process of using strategies to help companies sell their products or services to other businesses. This can include everything from online advertising and content marketing to email campaigns. Since so many companies now rely on outside help for these tasks, the demand for B2B marketers is growing quickly.
6. Instagram
Gone are the days when brands could just flood social media with brand-centric content. Digital marketers now need to be one step ahead of the curve to know what content will appeal to their target audiences and resonate with them.
Instagram is a social platform that's focused on images, and it's also a way for marketers to showcase their creativity by curating visually appealing images that tell your brand's story. 
7. Marketing Strategy
Marketing strategies define who you are as a company and what you offer to your customers. How will you communicate with your target audience, and what do you hope to accomplish? This is the first step that all companies should take before doing any marketing at all. If you're starting from scratch, work with a freelancer who can help develop this strategy.
8. Social Media Management
in general, has been one of the fastest-growing categories on Upwork for years. As the platforms themselves have become more sophisticated, so has the way marketers use them. Social media management involves everything from managing social media teams to crafting content strategies for a variety of platforms and audiences.
9. Email Marketing
It's no surprise that email marketing is one of the most popular skills on Upwork, with demand growing almost 240 percent since 2015. When done correctly, email marketing can be an incredibly effective strategy to generate leads and increase sales.
10. Marketing Research
The first thing marketers need to do is to determine the best ways to reach target audiences. This requires deep knowledge of analytics, social media, and data analysis.
Marketing research professionals typically have degrees in marketing, market research, statistics, or business administration. Their skills include qualitative and quantitative research, data analysis and forecasting, strategic thinking, project management, reporting, and presenting findings.
Upwork's Top 10 Most In-Demand Customer Service Skills:
Customer service skills and experience are in-demand by many companies, both small and large. If you have a passion for helping people, good communication skills, and an interest in new technology, consider a career in customer service.
To help you stay ahead of this trend, we're outlining what skills you need to succeed as a customer support freelancer on Upwork and elsewhere—and how you can sharpen your remote customer service skills.
1. Customer Service
Customer service specialists are the voice of a company. They answer questions and respond to negative feedback or comments on social media. They also help troubleshoot issues with products and services, even if it means going above and beyond to do so.
Customer service reps need excellent communication skills. They should be able to explain complicated concepts in simple terms and be comfortable talking to anyone from a novice to an expert. Because they often deal with angry or frustrated customers, they also need to have strong emotional intelligence skills.
2. Customer Support
Consumer expectations for customer service are high, and businesses are looking to hire the right professionals to meet them.
Customer support is one of the most common customer service jobs, and it's also one of the most in-demand skills on Upwork. Customer service team members who can effectively manage customer complaints, questions, and requests are in high demand among clients looking to satisfy customers.
3. Email Communication
Email communication is one of the most in-demand online customer service skills, but it's also one of the most challenging. Good email communication requires a combination of technical skills and interpersonal savvy.
You need to know how to use your company's email system, and you also need to be able to empathize with a customer who is dealing with an issue or problem. You also have to be familiar with the product or service you're supporting so that you can resolve their problems quickly and efficiently.
4. Phone Support
Do you have a passion for helping people? Are you great at solving problems? Do you have the patience for dealing with difficult customers? Then you may be right for a phone support job.
Phone support involves supporting customers, either by phone, online or face-to-face. You'll need the communication skills to deal with people, solve problems and find solutions. The work can be challenging, but it's also rewarding to help people who need assistance.
It's also possible to work as a freelancer in customer service, using your own skills to provide support services on Upwork.
5. Email Support
Email support is one of the most in-demand customer service skills, with over 4,000 job postings on Upwork for this skill in the last 12 months. Email customer service agents use email to communicate with customers about products and services. Email support is popular for companies because it's so cost-effective agents don't have to be on the phone, so they can handle multiple customer requests simultaneously.
6. Communication Etiquette
Communication etiquette is the ability to effectively communicate with others verbally and in written form. It's important for customer service professionals to be able to work with a variety of customers and clients across a spectrum of communication styles and backgrounds.
Is freelancing just a part-time hobby or a viable career path? Gain valuable insights into the world of freelancing and uncover whether it's the right choice for you with our article on freelancing as a career.
7. Online Chat Support
While all of these are important, there are a few that stand out as the most in-demand, and online chat support is one of them.
Nearly every business now offers some form of online chat for its customers. Whether it's a simple button on the website or a downloadable app on mobile devices, companies want their customers to be able to easily connect with them.
This is especially true for small and medium-sized businesses (SMBs) that don't have the resources to maintain a traditional call center, but still need to provide quality service and support.
And that's where you come in.
As an online chat support agent, you can help answer questions from customers via text chat, giving them what they need without the hassle of spending long periods on the phone.
8. Answering Products Questions
Answering product or services questions may seem a very obvious skill to have, but sometimes companies forget how important it is. Customers who have these questions often have a much more personal relationship with your company, and if they are not satisfied you can be sure that no one else will ever know about your business!
The best way to deal with this kind of question is to make sure that you have a detailed and well-thought-out answer ready. Make sure that your answer is clear and concise. If you're unsure of the answer, ask the person asking the question for some help.
9. Data Entry
Data entry is one of the most common types of customer service jobs. You can find these jobs at many businesses, including insurance companies, banks, medical offices, and retail stores.
The ideal candidate for a data entry position has excellent typing skills, an eye for detail, and good communication skills. The duties include entering information from a variety of sources including paper documents and digital files into a database or spreadsheet.
Additional requirements
Accuracy. Data entry requires a lot of accuracies, especially if you're working with sensitive records or information.
Detail-oriented. You need to be detail-oriented to catch the smallest mistakes and ensure that everything is written correctly.
Fast typing. You need to be able to type quickly and correctly in order to fulfill your tasks in a timely manner.
Organization. Data entry can require a lot of organization, which can be helpful for keeping track of all the information you're entering.
Communication skills. Although you may not be working with customers directly, communication skills are still a must when it comes to data entry as you'll need to communicate effectively with other members of your team or company.
10. Administrative support
Administrative support encompasses several tasks, including scheduling and calendar management, travel arrangements, budgeting, and expense reports, transcribing notes, filing documents, and answering phone calls. This skill set is often required when managing multiple projects at once or working with a variety of other workers who need their schedules aligned.
Final Thoughts
If your career goal is to land a job in technology, marketing, or customer service, then Upwork's report should be music to your ears. Technology skills are projected to grow by 28.1% over the next five years and reach more than 50,000 jobs by 2022.
Customer service jobs are expected to grow at a rate of 16.8%. Content marketing jobs–which primarily include blog content and social media posts, will show the most growth (78.4%) by 2022.
Further Reading
Here are some additional resources related to the most in-demand skills for freelancers in 2022:
Upwork Top Skills 2022 and 2023: Stay updated on the top skills in demand on Upwork and explore opportunities to enhance your freelancing career.
The Most In-Demand Skills for Freelancers in 2022: Discover the skills that are highly sought after in the freelance market and gain insights into how you can develop and leverage these skills.
Most In-Demand Tech Skills for Freelancers—Many Pay More Than $125 an Hour: Explore the tech skills that are in high demand among freelancers and learn about the potential earning opportunities associated with these skills.
FAQs
What are the top skills in demand for freelancers in 2022?
The top skills in demand for freelancers in 2022 vary across industries but often include areas such as programming, digital marketing, graphic design, content writing, and project management.
How can I acquire the most in-demand freelancing skills?
To acquire the most in-demand freelancing skills, you can consider taking relevant online courses, attending workshops or webinars, joining professional communities, and gaining practical experience through freelance projects or internships.
Are these in-demand skills specific to a particular platform?
The in-demand skills for freelancers in 2022 are not platform-specific and can be sought after on various freelance platforms and marketplaces, including but not limited to Upwork, Fiverr, Freelancer, and Toptal.
How can I stay updated on the evolving trends in freelancing skills?
To stay updated on evolving trends in freelancing skills, you can follow industry blogs, subscribe to newsletters, participate in professional forums and communities, and attend conferences or events related to your field of expertise.
Can acquiring in-demand skills guarantee freelance success?
While having in-demand skills is essential for freelancers, success also depends on factors like building a strong portfolio, networking, effective communication, pricing strategies, and delivering quality work consistently. Acquiring in-demand skills is a valuable step, but it's not the sole determinant of success in freelancing.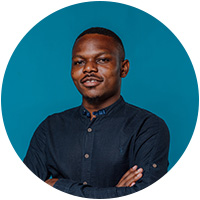 Costantine Edward is a digital marketing expert, freelance writer, and entrepreneur who helps people attain financial freedom. I've been working in marketing since I was 18 years old and have managed to build a successful career doing what I love.