Lead generation services are a great way to help you increase your customer base and generate new leads in your industry or niche. They can be a valuable addition to any existing business, from a small-sized business to a large enterprise.
This article will introduce you to the world of lead generation and lead generation services and give you some tips for getting started with lead generation services.
Key Takeaways
1. Understand the fundamentals of lead generation services.
2. Identify your target audience and ideal customer profile.
3. Craft compelling offers to attract potential leads.
4. Utilize various channels like social media and content.
5. Implement lead nurturing strategies for better conversion.
6. Analyze and optimize your lead generation campaigns.
7. Collaborate with sales teams for effective lead handoff.
8. Continuously refine your approach based on results.
1. Identify your best leads
A great way to make sure your lead generation efforts are focused on the right people is to create a profile for your ideal lead. If you know what makes a good lead, and you have a good idea of what it takes to move that prospect through your sales funnel, then you can target your efforts accordingly. 
Here are some criteria you might want to consider: Industry sector, Company size, Company location, Job title (e.g. CMO, CTO), Job function (e.g. sales, marketing), Company revenue, and Recent company growth (or decline)
Unlock the potential of lead generation for your business. Learn how to get started with lead generation services and discover the strategies to attract and convert potential clients into valuable leads.
2. Go Beyond Demographics And Look At Psychographics
Where demographic data focuses on numerical information, psychographics is all about the more abstract. Psychographic questions explore a consumer's interests, opinions, behavior, and attitudes. These insights can be incredibly valuable when it comes to tailoring your offer to the right audience because they help you understand who your customers really are as people.
The best way to get psychographic data is by asking questions directly. Here are some examples of psychographic questions you might ask in a survey: What do you do for fun?; What's most important to you when deciding whether or not to buy a product like this? And How would you describe yourself (e.g., adventurous, risk-taking)?
3. Make Sure You Are Targeting The Right Decision, Maker
It is not unusual to have many people involved in a complex purchase decision today, so it's important to identify the right person to talk to and understand what they need from you. You should also make sure that you understand the buying process within their organization and if your lead generation campaign is targeting multiple decision-makers, and the order in which they are involved. 
This will help you identify who the key influencers are at each stage of the buying process, who needs to be kept informed about progress, and what each of them needs from you for your campaign to succeed.
Are you considering freelancing in lead generation? Here are 10 compelling reasons why starting a freelance lead generation business could be your path to financial success and professional fulfillment.
4. Be Clear On Your Goals
Before choosing a lead generation company to work with, it's important to know exactly what you want. You need to be clear on your goals, budget, and timeframe for the campaign. To avoid getting ripped off by a lead generation services company that doesn't deliver, you should make sure your goals are clear.
Make sure your goals are clear: If you're not clear about the outcome you want from an outsourced lead generation campaign, then it will be impossible for the lead generation company to achieve success for you. Asking for help with a marketing campaign without knowing what outcome you're hoping for is like calling up a caterer and asking them to recommend something delicious and nutritious but not letting them know what kind of event it's going to be served at or how many people will be attending.
6. Know Your Budget
Budgets are a critical part of any marketing campaign. Knowing how much you are willing to spend on lead generation will help your team define the scope of your project. By creating a budget, you can determine which lead generation tactics will be the most effective for your business and which ones might need to be cut from your plan. Because budgets can change frequently, it's vital that you update them regularly so your team can be sure they're working with the most current numbers as they try to hit their goals.
Your budget will also play a role in determining what type of team members you'll need to hire in order to manage these campaigns effectively. If you have many different tactics that involve social media outreach and community building, then it may make sense to add an experienced social media specialist or community manager to your team.
How Will You Measure Success?
It's essential to determine the various Key Performance Indicators (KPIs) you'll use to measure your lead generation service. You can calculate ROI, cost per lead, cost per sale, cost per inquiry, and/or cost per action (CPA). The key is to identify what success looks like for both you and your company because these are not standard metrics for all companies.
How Much Time Do You Have To Commit?
Before you can begin a lead generation project, it's important that you know how much time you can realistically expect to spend on one. Remember, lead generation requires a significant investment of both time and money before you begin seeing any results.
Once you've answered these questions and given some thought to your current needs, it's time to find the right partner for your lead generation project! This doesn't have to be a long process with some research and careful vetting of potential partners, selecting the right company shouldn't take more than a few weeks (though this is often dependent on the size of your organization).
Do You Have The Right Team To Support A Lead Generation Campaign?
Most likely, you'll need to work on making your website more conversion-focused. This can include optimizing and creating landing pages, as well as creating new content.
You also may need to create some lead magnets that will entice people to exchange their email addresses in return for something valuable (like an eBook or a webinar). On top of this, you may need to build some customer personas that will help guide each part of your campaign.
The good news is that once this part is done and your website is optimized for conversions and lead generation, everything else gets much easier. But before all of this, the first thing you'll have to do is determine if you have the right team ready to support a lead generation campaign and if not, how you're going to get them involved.
Determining your worth as a freelance social media manager can be challenging. Dive into the factors that influence pricing and discover how much freelance social media managers should charge to provide high-quality services while ensuring your business thrives.
Are You Ready For A Spike In Marketing Activity?
It's one thing to set up a lead generation campaign. It's another thing to see it through, especially if you don't have the staff and resources on hand to do so. Think of it this way: say you sell a product that takes 10 hours of labor to produce, not including materials. If you're relying on your own employees or contractors to make the product, then each one can only produce so much in a given day. If the cost of your product is $50, that means each employee is generating about $500 worth of revenue per day.
If you start bringing in 10 times as many leads but don't have any more people working for you, then how are those leads going to turn into actual sales? It's not enough just to generate leads; you also need the ability and capacity to follow them up successfully (and maintain good relationships with customers after they purchase from you).
7. Don't Confuse Demand Generation With Lead Generation.
Another common mistake is to confuse demand generation with lead generation. In fact, they are two entirely different concepts:
Demand generation focuses on building awareness and interest in your brand or product. You can think of it as a top-of-funnel activity, where the goal is to reach new customers by getting your name out there in front of them (for example, through content marketing). Lead generation focuses on turning that interest into sales opportunities. The goal is to identify people who are interested in buying what you're selling so that you can nurture them further down the funnel towards purchase.
8. Start With What You Need Now, Not The Full Journey
It's natural to want to plan ahead, but many companies try to plan the entire lead generation process, including sales and marketing automation before they have even started. They think because it sounds good to have a fully automated system, that is the best place to start. Instead, take a step back and ask yourself what you need now?
The data generated from any pilot project is going to be less than perfect. By focusing on what's needed now whether it's information on your target audience or details of the type of customers you want you can get more accurate data for future campaigns. In other words, start with a pilot campaign and then build on the success of that.
Embark on the journey of becoming a freelance social media consultant. Our comprehensive 13-step guide walks you through the essential stages, from building skills to acquiring clients, to establish yourself as a trusted expert in the field.
9. Avoid Lead Generation Solutions That Rely Solely On Web Forms
When it comes to generating sales opportunities and growing your business, relying solely on web forms is not a good idea. Web forms are excellent for collecting data in the form of names, email addresses, phone numbers, and other information that can be used as leads. 
However, they are pretty limited when it comes to engaging with people or creating conversations that lead to sales opportunities. A webform is a blunt instrument you put it out there and hope someone fills it in with their details. It doesn't allow you to interact with users or tailor the experience based on their behavior on your website.
This isn't a problem for B2C companies where transactions are typically small and sales cycles short (even if those transactions happen at volume), but for B2B companies where transactions tend to be large (and take place at lower volumes), this can be a problem. Web forms do not offer enough support to move potential customers through the buying cycle from initial engagement all the way through the purchase.
10. Look For Specialists Who Work Within Your Sector
When it comes to lead generation, you have a few options. You can either use a generic service that can help businesses in any sector, or you can look into companies that specialize in delivering leads to specific industries. The latter will likely give you the best results because the service provider will understand your target audience's preferences and needs better. 
They'll also be able to tailor their approach specifically for your business and sector, and will be aware of what works best for other companies in your industry when it comes to generating leads. So if you're a B2B company, for example, look for lead generation services that specialize in B2B, as opposed to one that provides software that could work across multiple sectors.
11. Be Wary Of Call Centers Offering Outbound Telemarketing Services
Listen to the tone of voice. A company that can sell itself will be able to sell your product.
Ask about their experience. Look for a company that has at least five years of experience in telemarketing. If they have more than 10 years, they are probably experts and will be able to handle the most challenging situations and objections.
Ask what their objection handling and call scripting processes are. Objection handling is key in qualifying leads, so you want to make sure the provider has a good process in place. The call script should be set up with multiple answers for each question on the call sheet, allowing for flexibility during a conversation. It should also be written by someone who is experienced in sales conversations (ideally with cold calling experience)
Ask how they will get to know your company: if providers are not familiar with what your business does or what makes it unique, they won't be able to effectively market your products or services to potential clients – an essential part of generating leads.
Ask how they will know when they have qualified a lead: this way you can make sure everyone is on the same page when it comes to what you would like them to look out for in potential customers
Navigating the world of freelance writing can be overwhelming, but you're not alone. Discover a wealth of resources and tips for finding freelance writing opportunities in our article on finding work as a freelance writer, and start your journey toward a successful writing career.
12. Don't Get Hung Up On Technology
The real value of a good lead gen service is not the technology but the expertise and experience that it brings to bear on your marketing. A good lead gen service will walk you through all the steps, from identifying your targets to implementing your campaign and following up with prospects. But in the end, even if it has all the latest bells and whistles, it's an IT tool that can't make your business grow on its own. You have to work at it just like any other marketing channel.
The biggest mistake any company can make is to expect instant results from its efforts. Get that idea out of your mind before you start or you will be disappointed every time. A good sales funnel may take several months or more to develop and mature, depending upon how much content you create for each step in the process as well as how quickly you are able to refine each step in response to a variety of market factors such as seasonality or competitors' actions.)
13. Don't Expect Miracles – Lead Generation Takes Time To Deliver Results
Generating leads is a lengthy process, so don't expect miracles. As we saw earlier, lead generation can be a slow burn. It takes time to build up your database and nurture these leads over time. For example, you can't expect to generate a lot of leads in one go. Instead, you have to think about lead generation on an ongoing basis because it's not just a 'one and done activity.
Final Thoughts
Lead generation is a specialist skill and one that takes time to deliver results. People who claim to get you results in a short time frame may not be being honest. As with any marketing campaign, it pays to do your research and make sure you are using a reputable provider. Think about the best way to get your business out there and how you can make the most of lead generation services before you start using them.
Further Reading
Explore these additional resources to deepen your understanding of lead generation:
Lead Generation Strategies – WordStream Learn effective strategies to generate high-quality leads and boost your business growth. Check out this insightful article on lead generation strategies from WordStream.
Unlocking Secrets to Lead Generation for Beginners – Entrepreneurship in a Box New to lead generation? Gain comprehensive insights into lead generation concepts and techniques with this beginner's guide: Unlocking Secrets to Lead Generation for Beginners by Entrepreneurship in a Box.
Starting a Lead Generation Business – SalesHandy Blog Ready to take the plunge into lead generation as a business? Learn how to set up your own lead generation business with guidance from the article Start a Lead Generation Business on the SalesHandy Blog.
People Also Ask
What Are The Types Of Lead Generation?
The two main types of lead generation are outbound, which refers to the process of generating leads through cold calling and other means that don't necessarily involve your current client base or existing connections, and inbound, which is when you're actually reaching out to your prospect as opposed to vice versa.
What Are The Benefits Of Lead Generation?
Lead generation allows you to generate new leads for your business by attracting people who might be interested in learning more about your products or services. Generating new leads can improve sales and ultimately help your business grow.
What Are The Best Lead Generation Strategies?
Some great strategies for generating leads include offering downloadable resources on topics related to what your company offers, creating a webinar, participating in trade shows and conferences (both online and IRL), using social media intelligently by engaging with prospective clients, optimizing content for SEO purposes, and sending personalized emails.
These strategies will increase brand recognition and make it more likely that someone will turn into a paying customer.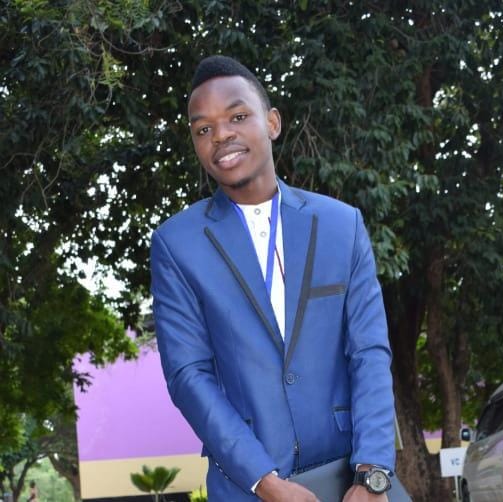 I am a content writer, and I love what I do! Writing makes me feel like the words are flowing through my fingers, and then onto the keyboard, like magic. My experience as a writer has taught me that writing makes me feel good, as well as helps others to feel better too!