Are you a digital marketer or a small business owner? Has your boss asked you to "Go generate some leads!" without explaining what on earth this is? You're not alone. Simply put, lead generation is the process of getting people to give you their details: name, email address, phone number, etc. 
These are then passed onto your sales and marketing teams so that they can start chatting to them about your services and help sell them stuff (in theory). Don't worry though, we know that this isn't something that you're trained for at least not officially. That's why we've created this blog post.
Either way, you might not think of lead generation as a business opportunity. Or as anything in your wheelhouse. You might be tempted to skip this article altogether. Don't! Because if you're a freelancer who wants to start your own business, lead generation is an excellent direction to pursue. Here are ten reasons why you should consider offering freelance lead gen services in your new business:
Takeaways
1. Lucrative Opportunity: Freelance lead generation offers the potential for significant income through successful client conversions.
2. Flexible Work Schedule: Enjoy the freedom of setting your own work hours and balancing work-life commitments.
3. Low Startup Costs: Minimal overhead costs make it easier to start a freelance lead generation business compared to traditional businesses.
4. High Demand: Businesses always seek leads, creating a consistent demand for lead generation services.
5. Remote Work: Freelancing allows you to work from anywhere, reducing the need for a fixed location.
Most Popular Remote Job
In addition to being the most popular remote job on Upwork, lead generation is a great starting point for new freelancers because:
You can get started immediately, even if you don't have any experience. As long as you know how to use the internet, type a little bit and follow some basic instructions, you're in business. This is great news if you've been holding off looking for work because of a lack of experience or education. You can start doing this work today and be making money within the next week!
You can significantly increase your earning potential (upwards of $15/hour) with very little effort.
All you need is a laptop and an internet connection! That's it! No fancy equipment is necessary. Once your client gives you everything that you'll need to get started finding leads (which should literally take minutes), it's business time!
Building a successful freelance lead generation business requires understanding the fundamentals. Learn more about the ins and outs of this field in our comprehensive guide on Freelance Lead Generation: What It Is, How to Do It, and Get Paid.
The Best Career Path For Introverts
Introverts are a unique breed. We're good at sales because we listen to what other people want and don't want, but we don't necessarily enjoy the process of being around other people all day. Freelance lead generation is a great career path for introverts because it allows them to work independently while still producing quality results. 
As an introvert in freelance lead generation, you'll have no problem researching companies, identifying which prospects need what services, and following up with those interested in your clients' products. There's also satisfaction in closing deals and continuing with the next prospect so that you aren't stuck working with one person for too long if you're not comfortable doing so.
Flexibility
If you're at all interested in the idea of a freelance career, the idea of flexibility is probably one of the main appeals to you.
Freelancing allows you to pick and choose what hours you want to work. If your job required you to be on call 24/7, it's unlikely that freelancing would be an appealing choice for you. But if (like most people) your schedule is more predictable than that, there's a lot of flexibility in being able to decide when and where you work. 
This doesn't mean that it's easy you will still have deadlines, especially as your reputation for quality work precedes you but it does mean that if something unforeseen comes up in your life, it's easier for a freelancer than for someone with a 9-to-5 job to adjust to their schedule in response.
You also get to pick and choose where you want to work! There are many attractive options here: if you live somewhere with bad weather or long commutes, or just generally prefer working from home, it can be a relief not having to worry about getting dressed or driving through traffic every day. 
On the other hand, remote work may feel isolating after a while; if so, try finding an office space elsewhere! A local library or coffee shop could provide fresh air and new faces without putting too much burden on your wallet.
You Can Be Your Own Boss
You can be your own boss. You don't need a boss to tell you what to do all day. You can structure the hours of your day however you'd like, with as many or as few breaks as you want. You can work from anywhere in the world, which means you are free to work wherever it's most convenient for you. If that sounds fun but overwhelming, why not start small? Freelancing is a great option if you don't have a ton of experience and/or capital, but still want to make money doing something that interests and excites you.
Looking to expand your client base through social networks? Explore these 14 ways to use LinkedIn for lead generation to tap into a professional network. Find out more in our article on utilizing LinkedIn for lead generation.
No More Commuting To Work
According to the U.S. Census Bureau, the average one-way commute takes about 25 minutes, and 75% of commuters travel to work by car or truck.
At a cost of $0.50 per mile and a 20-mile round trip per day, that's $200 spent on gas each month and $2,400 each year just commuting to work! That adds up to nearly $100,000 over 40 years!
Commuting also costs time: on a 40-hour workweek basis, it means you're losing more than 4 hours per week (or more than 200 hours per year) sitting in traffic or riding public transportation instead of working or spending time with your family!
Unlimited Income Potential
The income potential is a dream. You can make as much as you want. There are no limits on how much you can make and there is no cap on how much you can earn. Your income potential is as high as you want it to be, with literally no maximum pay.
Not only that, but your income grows exponentially the more leads you to generate for a client. The more sales they make from your leads, the more clients will pay for repeat business and additional services.
There's also the fact that many of these businesses have huge budgets for their marketing, which means that not only will they keep coming back to buy leads from you, but often they are willing to pay top dollar for those leads!
Low Startup Costs
The startup costs for a freelance lead generation business are low. The cost of a website is approximately $100/year and can be managed with many free options. The cost of marketing your services is pennies per click and can be managed using a budget that you decide on. 
The cost of a computer and phone is approximate $1,000 – $2,000 and is tax-deductible if your business is set up as an LLC or other entity for tax purposes. The cost of internet service is approximately $150/month but could be much cheaper depending on the speed you require to handle the volume of requests you receive.
The cost of a printer, coffee maker, and desk is relatively minimal in comparison to the potential revenue your business will generate over time. If you have these things, then they're considered part of your office space, which means they're deductible under Section 179 expenses (there's more information about this below).
Balancing pricing as a freelance social media manager can be challenging. Check out our insights on how much you should charge a client to ensure you're setting the right rates for your services.
Zero Upfront Investment Required
You don't need to spend money on hosting or inventory. All you need is a computer and internet access. That's it. The beauty of starting this type of business is that you have zero upfront investment required. You don't need any money at all to get started! There are a few reasons for this.
You don't have any inventory to purchase, so there's no need to save up for inventory before you begin your business
You don't have any shipping and logistics, so there's no need to hire people or pay an outside vendor for shipping and logistical costs
You don't have to create a product from scratch, so there's no need to spend time managing the creation of the product (and paying other people)
Low Risk, High Reward Business Model
Another one of the major benefits to lead generation is that you don't have to worry about selling or producing physical products. You also don't have to worry about fulfillment or customer service, which will eat into your profits like a hungry mosquito!
So, as a lead generation business owner, what do you need to do? I can tell you right now it is not much! The first thing you will want to do is outsource everything possible. This includes finding partners who can sell your leads for you if that is the way you choose to monetize them. 
But the really important part of this business model is getting someone else preferably someone outside of your local market that can generate the leads for you. This person will be doing all of the work and taking on all of the risks, so make sure that they are well compensated for this risk. Your job will be setting up systems and making sure that everyone does their job correctly and timely, but other than that….you can just sit back and count your money!
As a freelancer, email marketing can be a game-changer for your success. Discover the keys to effective communication and client engagement by exploring our insights on doing email marketing right as a freelancer. Elevate your freelancing journey with strategic email campaigns.
Amazing Growth Trends In The Lead Generation Industry
There are several remarkable trends in the lead generation industry. In fact, a recent market report by Research and Markets revealed that the global lead generation market is expected to grow by 9.9% between 2019 and 2024, creating an even bigger demand for freelancers with special skills in this area. 
The business world has realized that lead generation specialists have become invaluable, especially as online businesses have grown exponentially over the past few years. If you think about it, leads are the lifeblood of any business because they're what ensure that a business's growth and sustainability will continue. Without leads, businesses won't have enough customers to survive it's as simple as that!
With such amazing growth trends in the industry, it's no wonder why businesses need skilled freelance lead generation experts more than ever before!
Enhancing your email marketing campaigns is key to reaching your audience effectively. Discover valuable tips and strategies in our guide on 15 Ways to Improve Your Email Marketing Campaign to boost your engagement and conversion rates.
Final Thought
There is tons of opportunity for lead generation considering the vast amount of leads businesses are generating. Also, there are more headlines about what businesses should focus on lines like "generating leads". 
The message is clear: lead generation is important, and with the level of competition around this space, you need to run neck and neck with your competitors to stand out. A freelance lead generator is a great way to start a business right under your nose because you can use the assets you have such as your knowledge and experience (with different companies) and even get all the marketing done from home, which makes it easy to watch your baby while handling other important chores.
Further Reading
Here are some additional resources to dive deeper into the topic of lead generation:
Why Your Business Needs a Lead Generation Specialist: Discover the essential role of a lead generation specialist in driving business growth.
5 Reasons Why You Should Hire a Lead Generation Consultant: Explore the benefits of hiring a lead generation consultant and how they can impact your business success.
Reasons to Hire a Lead Generation Freelancer: Learn about the advantages of collaborating with a lead generation freelancer and how it can positively influence your lead generation efforts.
Frequently Asked Questions
What Is Inbound Marketing?
Inbound marketing is a process that draws prospective customers to you through content, social media, and search engine optimization such as Google AdWords. When done right, inbound marketing will bring new leads to your business without you having to spend huge amounts of money on radio ads, newspaper ads, or direct mailers. In essence: instead of going out and finding your customers, they come to you.
What Is Lead Generation?
Lead generation involves getting people interested enough in your product or service that they'll give you their contact information (name and email address) so that you can follow up with them later. Lead generation works best when people are not quite ready to buy yet but would like more information about products or services like yours before making a purchase decision.
What's The Difference Between Inbound Marketing And Outbound Marketing?
Outbound marketing is traditional "push" advertising where someone wants to sell something and puts the sales message out there through paid advertising channels such as radio spots, billboards, TV commercials, etc. 
The advantage of using outbound methods is that they're easy: just pay for the ad space and let the company's sales message do its work! Outbound has been used for years and years by companies who want to reach as many potential customers as possible without worrying too much about whether those customers are actually interested in their product at all. 
On the other hand: inbound marketing earns leads by pulling people toward offers that are uniquely suited for them based on their actual interests (as indicated by what they've searched for online), rather than pushing messages out into the world hoping that someone will be interested enough to take a look at them.
What Is A Lead Generation Funnel?
A lead generation funnel consists of four steps: attraction (getting people's attention), engagement (getting people excited about what you offer), conversion (getting contact information from those who are interested), and delight/nurturing
How Much Money Can I Make?
It depends. The average salary for a freelance lead generation business is $41,000 per year. However, if you become an expert at your craft and work hard to expand your client base, you could make significantly more than that maybe even enough to quit your day job!
How much do I need to invest?
If you already have a website (or can get one quickly), this is the most important thing you need to start your business. If not, you can use a site like [company name] to help create one for free or cheap. They also offer training on how to start a freelance lead generation business from scratch with no investment necessary!
Where Do I Find Clients?
There are many ways you can find clients including online platforms like Upwork or Freelancer where there are thousands of people looking for freelancers just like you all over the world! There's also traditional networking through local business groups or events where people in your industry gather together to share ideas about how best practices for starting a freelance lead generation business should be implemented in their own businesses as well as what kind of results they've seen from using those same methods in their own work.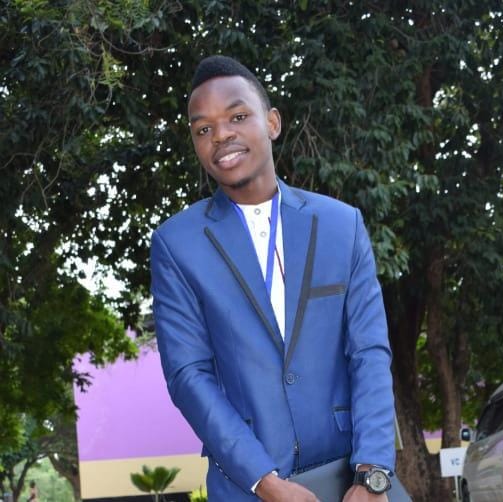 I am a content writer, and I love what I do! Writing makes me feel like the words are flowing through my fingers, and then onto the keyboard, like magic. My experience as a writer has taught me that writing makes me feel good, as well as helps others to feel better too!