In today's social media marketing landscape, Facebook reigns supreme. As the most prominent platform for reaching your audience, Facebook has become a staple in most companies' social media strategies. 
Still, it can be difficult to stand out on such a crowded network, and competition is fierce. Luckily, with the right tools, you can make it easier than ever to navigate challenges and achieve success on Facebook In this post, we'll review 5 must-have tools for your toolbox that will help you run more effective campaigns and deliver better results.
Key Takeaways
1. Explore various apps designed for Facebook marketing purposes.
2. Look for tools that assist in ad management, content creation, and audience targeting.
3. Consider using apps that offer social media scheduling and automation features.
4. Prioritize tools that provide analytics and insights to measure campaign performance.
5. Choose apps that integrate well with your existing marketing strategies and platforms.
Facebook Lead Ads
Facebook Lead Ads are a great way to collect leads on Facebook. These ads can be targeted to a specific audience, and they can be used for any industry. However, they're not easy to set up or manage you have to be careful with how you create them because they can get expensive if you aren't careful.
Once you get past the initial setup process, which isn't too difficult (a few clicks here and there), managing these ads is also pretty straightforward: You just need to make sure that your image meets Facebook's ad guidelines and write some copy for your button text (like "Get Started Now!"). 
It doesn't take much time at all! And once everything is set up, it's pretty easy peasy lemon squeezy from there on out!
Building a successful Facebook advertising campaign requires avoiding common pitfalls. Learn how to steer clear of these mistakes in our article on Top 29 Facebook Ads Mistakes and ensure your ads deliver the desired results.
Canva
Canva is a free web-based design tool that includes templates for social media images, blog images, and more. It's easy to use, with a drag-and-drop interface that allows you to resize your image from within the app. Canva also has a huge library of images and templates you can choose from over 1 million stock photos alone!
Canva has both free and paid versions (the paid version unlocks additional features like more fonts and the ability to create larger designs).
Buffer
Buffer is a social media scheduling tool that allows you to schedule posts on multiple social media accounts. You can also schedule posts to your blog, which is helpful if you want to post a blog update but don't have time right away.
Buffer is free for up to 3 social media accounts, but the premium version offers more features like the ability to add an image or video with your post and manage more than three accounts.
If you prefer something even simpler, Buffer has an app called Hootsuite that allows users to manage their social media accounts from one place for just $10 per month (or $5 per month if you pay annually).
Hootsuite
Hootsuite is a social media management platform with tools for scheduling, listening, and reporting. It allows you to manage multiple social media accounts from one dashboard, schedule content in advance, and create a library of reports.
The tool's core feature is its publishing tool. You can schedule posts across multiple pages and profiles or send them directly from your phone using the mobile app (for iPhone or Android). 
The real value here is that you can use Hootsuite to share content from other websites as well as create original content from within the platform itself.
If you're looking for more sophisticated analytics such as monitoring mentions on various channels Hootsuite has those too; it also tracks engagement metrics like favorites, retweets, clicks, and comments to help gauge your success rate with each post.
Want to enhance your Facebook marketing skills? Dive into our collection of 27 Facebook Ads Case Studies to gain insights from real-world campaigns and discover strategies that drive engagement and conversions.
Likealyzer
Likealyzer is a social media management tool that helps you track the performance of your social media campaigns and identify the best-performing content. You can use Likealyzer to track the performance of your Facebook ads, Instagram ads, and Facebook page.
With this data, you can understand what posts are working best and then optimize for more success by distributing more budget to these posts or boosting them for greater visibility.
Weheartit
WeHeartIt is an image-sharing platform that allows you to browse and share images around a certain theme. With this app, you can find trending images, like the ones on Pinterest, but you're also able to upload your own content. 
This makes it great for anyone who wants to gain visibility in their industry or community through content marketing.
You can use WeHeartIt to create visual content for social media posts as well as for blog articles related to your business niche. 
You can also use WeHeartIt as a tool for curating relevant photos from across the Web for example, if there's an event or conference coming up where other people will be sharing photos of their experience online (like SXSW), then this app could help attract more eyes towards those connections while encouraging further engagement within those spaces by showcasing them all in one place.
Heyo
For small businesses, Heyo is a great option for marketing on Facebook. It helps you manage your social media accounts and run email campaigns with ease. You can even use it to create and send customized messages based on the audience you're targeting.
Heyo offers a free tier that includes unlimited posts, cross-posting to Instagram and Twitter (and vice versa), a simple scheduling tool, and email campaigns with up to 100 subscribers per month perfect if you're just getting started!
Mention
Mention is a social media management tool that can be used to monitor your brand or competitors' activity on Facebook, Instagram, and Twitter. Mention allows you to create alerts for your brand, competitors, and keywords. 
When someone mentions you on social media, the alert will appear in your dashboard with information about who mentioned it, what was said, and where it was said (e.g., Twitter).
You can then reply directly from the dashboard or search for additional mentions using the search bar at the top of the screen. 
If a potential customer has posted something positive (or negative) about you online but they aren't following you yet, use this tool as an opportunity to engage with them!
If someone posts something positive or negative about your company online but doesn't follow you yet use this tool as an opportunity to engage with them.
Crafting effective Facebook ads demands a comprehensive understanding of the platform. Explore our comprehensive guide, The Ultimate Guide to Facebook Ads for Businesses, to master the art of creating ads that resonate with your target audience.
Buzzsumo
Buzzsumo is a social media tool that helps you find the most popular content on any topic. You can search for the most shared content on any topic by keyword, domain, or even influencer. This makes it easy to see what kinds of stories are doing well across Facebook, Twitter, and LinkedIn whether it's a brand new startup or an established company looking to share their latest news with their audience.
Buzzsumo also lets you find influencers in any niche as well as content that is popular in any niche.
Boosting fan engagement on your Facebook page is crucial for successful marketing. Follow our 7-step guide to Facebook Marketing: Increased Fan Engagement and discover effective strategies to connect and resonate with your audience.
Ow.Ly
Ow.ly is a link shortener that lets you share your content on Facebook, Twitter, and other social networks. It also allows you to track how many clicks your links get, as well as the sources of these clicks (e.g., traffic from Facebook or Twitter).
The service is free and easy to use: simply paste the URL of your website into the search bar at ow.ly, then click "Shorten" in order to get an embed code that will allow others to share it across their own pages. 
The only drawback is that when someone clicks on one of your shortened links in their newsfeeds, they won't see any information about who posted it; however, if they hover over it with their mouse cursor or tap on it with their fingers (if using a mobile), this information will be displayed at the bottom right corner of their screen.
Unlock the full potential of your Facebook marketing endeavors with insider tips that most people overlook. Check out our advice on Facebook Tips That No One Told You to gain a competitive edge in your marketing efforts.
Conclusion
There are many other Facebook marketing apps out there to choose from. Some of them are even free. As a matter of fact, these five alone will not be enough for your business if you want to be successful on social media platforms like Facebook or Instagram. 
But if you're just starting out and have no idea where to begin, then these apps can help you get started with managing your online presence through the use of this popular platform.
Further Reading
Here are some additional resources for exploring Facebook marketing apps and tools:
Practical Ecommerce: 13 Facebook Marketing Apps Worth Your Attention: Discover a list of 13 valuable Facebook marketing apps that can help streamline your marketing efforts and boost your online presence.
DelightChat: Best Shopify Apps for Facebook Marketing: Explore a collection of Shopify apps specifically designed for Facebook marketing, offering innovative solutions to enhance your online store's performance.
SocialPilot: Facebook Marketing Tools: Learn about a range of Facebook marketing tools that can assist you in managing, scheduling, and optimizing your social media campaigns for better engagement and results.
FAQs
What are some recommended apps for Facebook marketing?
Discover a comprehensive list of apps tailored for Facebook marketing purposes, including tools for ad management, analytics, content creation, and audience targeting.
How can Shopify apps improve my Facebook marketing efforts?
Explore how Shopify apps can integrate seamlessly with your online store, facilitating better management of products, ads, and customer interactions on the Facebook platform.
What kind of tools can I find for Facebook marketing?
Learn about various Facebook marketing tools available, such as social media scheduling, performance tracking, ad creation, and audience segmentation.
How do Facebook marketing tools help with campaign management?
Explore how Facebook marketing tools can simplify the process of planning, executing, and monitoring marketing campaigns, ultimately leading to improved efficiency and effectiveness.
Can Facebook marketing apps enhance my social media presence?
Discover how Facebook marketing apps can assist in creating engaging content, scheduling posts, and interacting with your audience to increase your brand's visibility and engagement on the platform.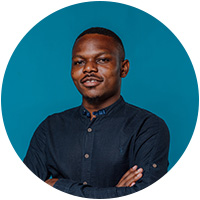 Costantine Edward is a digital marketing expert, freelance writer, and entrepreneur who helps people attain financial freedom. I've been working in marketing since I was 18 years old and have managed to build a successful career doing what I love.