Facebook's Timeline Cover Photos are a great way to show off your interests, personality and more. When you use Facebook, you might want to share photos of your recent trip, family or friends in your cover photo. 
Or perhaps you want to advertise your business by showcasing products, services or events. No matter what kind of Facebook user you are, there's no denying that Timeline Cover Photos give people an exciting opportunity to express themselves on social media. Ready to dive in? Here are 11 creative ideas for Facebook Cover Photos:
Takeaways
1. Utilize creative imagery that reflects your personality or brand.
2. Incorporate a clear focal point to draw attention to your cover photo.
3. Align your cover photo with your profile's theme or content.
4. Experiment with typography to convey your message effectively.
5. Keep the design simple and uncluttered for better visual impact.
6. Use high-resolution images to ensure a crisp and clear appearance.
7. Consider updating your cover photo to coincide with promotions or events.
8. Test different designs to see which ones resonate most with your audience.
9. Ensure your cover photo remains relevant and up-to-date over time.
10. Don't be afraid to showcase your creativity and stand out on the platform.
Make An Inspirational Quote
What's better than finding a quote that inspires you? Finding one that inspires your readers. Here are three ways quotes can help you win over more fans:
They make people connect with your business. Share a quote that resonates with people in your industry, and they'll feel an instant connection with your brand—even if they've never heard of it before.
They give people reasons to visit your website. People love getting their favorite inspirational words in print form (or onscreen), so consider adding a link at the end of each quote where interested visitors can read more about what inspired the writer and/or purchase their book or product online
They create trust between companies and customers when done right; this leads us into our next point.
Avoiding mistakes is key to successful Facebook advertising. Learn from the top 29 Facebook ads mistakes and ensure your cover photos engage your audience effectively.
Highlight An Accomplishment
If you've recently done something great or are proud of your long-term accomplishments, show them off on your Facebook timeline cover photo. Here are some ideas for how to do it:
Personal: If you're proud of an achievement that has a personal meaning, like becoming a mother or father, share that news on your timeline cover photo.
Professional: If you were promoted at work and want to show off your new position and responsibilities, add a picture of yourself in front of the office building where everyone can see it from their desktops (but keep it tasteful—no selfies).
Teamwork: If a team effort resulted in some great results for both individuals and the organization as whole, use this moment as an opportunity to highlight individual achievements while also celebrating the group's successes together by posting photos or videos of celebrations after events like races or competitions.
Make A Photo Collage
If you have a lot of photos and want to emphasize your brand, personality, interests and values, then this is the right choice for you.
To create a photo collage:
Create an album on Facebook or download their app if you do not already have one.
Upload 4-6 of your favorite photos into the album (do not exceed 6).
Select "Create Album" at the bottom right corner of Facebook Messenger or click "Create New Album" in Instagram Stories (or similar)
Name Your Album: Timeline Cover Photo Ideas for Facebook with Your Name Here
Dive into these 27 Facebook ads case studies to gain insights into visual strategies that can inspire your cover photo ideas.
Showcase Your Blog Or Website
If you've been blogging for a while, chances are that your blog and/or website is an important part of who you are as a business. Showing this off on Facebook is a great way to introduce people to what you do, and why it matters to them.
If you have a blog or website (and if not, why not? Get on it!) then there are many ways in which you can use the timeline cover photo feature to showcase your work:
Showcase some photos from recent blog posts or articles
Use an image with text overlayed about what your passion is or what drives your brand
Use an image of some kind featuring one of the products from your store
Tell A Story
You can tell a story with your timeline cover photo by using a photo collage. This is an effective way to show your favorite memories, or what you've been up to lately.
Here are some ways to use a photo collage:
Show the process of something you've created (e.g., an art project)
Show the journey of something (e.g., traveling somewhere)
Show a series of events (e.g., vacation photos)
Show a sequence of events (e.g., video clips)
Aesthetics Are Key
If you want to use a cover photo on Facebook, the first thing to keep in mind is that aesthetics are key.
To make sure your cover photo looks amazing, there are some simple things you can do:
Use a high-quality image. Whether it's a photograph or graphic, make sure your chosen image is clear and well lit. You'll want to avoid images with too much graininess or artifacts from compression artifacts from uploading it from your computer versus using one from an online library like Unsplash or Pixabay. 
Choose an image that is also relevant to your business! If you're selling shoes online with this as your header picture, don't choose anything abstract it will just be confusing for viewers who aren't familiar with what you do yet but could lead them back over time once they know more about what kind of product/service offerings exist out there in today's marketplace (pun intended).
Enhance your reach with 27 simple ways to use Facebook ads, which could include tips for optimizing cover photos for greater engagement.
Use Your Cover Photo To Showcase Your Personality And Interests
Have you ever wondered how to get more people to like your Facebook page?
There are many ways to do this, but the most impactful way is by showcasing your personality in the cover photo. If you can use a photo that represents what your business is all about, then it's even more effective.
By doing this, not only will people be able to connect with you on a personal level through social media, but they'll also remember who you are.
Use Social Media Icons To Connect With Other Sites
Social media icons are a great way to connect with other sites and promote your business. Use them to make it easy for people to follow you on social media, subscribe to your blog, visit your website, and more. If you're not sure what type of icon you should use or how many icons would be best for you, here are some suggestions:
You can place social media icons at the bottom of your cover image so that people can easily click the icon in order to follow you on those platforms
You could also place these same icons above or below the fold so that they're visible without having to scroll down
In addition to these basic ideas, there are also some creative ways that you could integrate social media into your cover photo timeline. For instance:
Use Text Overlays To Spice Things Up
You can also use text overlays to add personality and humor, like this cover photo from Facebook page The Science of Sex Appeal.
Text overlays can also be used the same way. With the right font and colors, they can really make your cover photo pop.
Discover the secrets of effective visual marketing in the ultimate guide to Facebook ads, which could include valuable insights for creating captivating cover photos.
Share Inspiration Through Cover Photos That Evoke Emotion
If you're looking to share inspiration with your followers, then cover photos that evoke emotion are the best choice. Emotion is a powerful motivator, and there are many ways we can use it to create a sense of community, belonging, or identity on Facebook.
A sense of community: We can use cover photos that reflect our own emotions or those of others to create a sense of belonging in our network. For example, if you were posting about an event in which everyone was laughing hysterically together at how funny it was, then showing a funny picture from the same event would make your post look more like one from the group rather than an individual who wasn't there.
A sense of belonging: We also want our followers to feel like they are part of something bigger than themselves; this could be anything from an organization (like Greenpeace) or even just a group for people with similar interests (like cooking). 
If you were posting about all the fun things happening during one particular meeting for members, then sharing images taken during that same event would help build excitement around future events as well as increase engagement within your network right now by helping them feel connected with other members and as though they belong within this community themselves.
Explore the best apps for Facebook marketing that can elevate your visual content, including cover photos, to the next level.
Conclusion
Hopefully, these ideas have inspired you to create a timeline cover photo for your Facebook page. Since there are so many different types of pictures to create with, you are sure to find something that suits your needs
Remember that it's always important not only follow the rules but also keep your audience in mind when choosing photos and images for social media sites like this one.
Further Reading
Here are some additional resources for enhancing your Facebook cover photo strategy:
Facebook Cover Photo: The Complete Guide Learn everything you need to know about optimizing your Facebook cover photo for maximum impact. Read more
8 Creative Ideas for Your Facebook Cover Photo Discover innovative ways to design a captivating Facebook cover photo that grabs attention. Read more
Facebook Cover Photo Size and Best Practices Ensure your cover photo looks its best with the right dimensions and follow best practices. Read more
FAQs
Got questions? Here are answers to common queries related to Facebook cover photos:
What are the recommended dimensions for a Facebook cover photo?
The ideal dimensions for a Facebook cover photo are 820 pixels wide and 312 pixels tall. This ensures your cover photo displays properly on both desktop and mobile devices.
Can I include promotional content in my cover photo?
Yes, you can include promotional content in your cover photo, but Facebook's guidelines restrict the use of excessive text. Ensure that your text covers no more than 20% of the image.
Can I change my Facebook cover photo from a mobile device?
Yes, you can change your cover photo using the Facebook mobile app. Simply go to your profile, tap on your current cover photo, and select "Choose from Photos" or "Upload Photo" to change it.
Can I upload a video as my cover photo?
Yes, you can use a video as your cover photo. Videos can be between 20 and 90 seconds long and have a recommended resolution of 820×462 pixels.
How often should I update my Facebook cover photo?
It's a good practice to update your cover photo periodically to keep your profile fresh and engaging. You might change it to reflect new promotions, seasons, or events that are relevant to your page.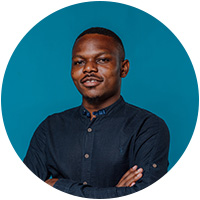 Costantine Edward is a digital marketing expert, freelance writer, and entrepreneur who helps people attain financial freedom. I've been working in marketing since I was 18 years old and have managed to build a successful career doing what I love.