The world of WordPress plugins is a vast one, and there are many reasons why you might want to use one. For example, if your site needs a simple contact form or a shopping cart plugin in order to accept payments from customers. 
Or maybe it's because you need something more advanced: like an SEO plugin that can help your site rank higher on Google or an analytics tool that will track how people interact with its pages.
In this article, we'll be talking about the best WordPress plugins for freelance designers—the ones we think will help them save time, improve their workflow and make life easier overall when working online.
Takeaways
WordPress plugins can greatly improve a freelancer's workflow and productivity.
Some of the best WordPress plugins for freelance designers include those for page builders, SEO, and image optimization.
It's important to choose plugins that align with your specific needs and goals as a freelancer.
Be cautious not to overload your website with too many plugins, as this can slow down your site or cause compatibility issues.
Further reading can help you explore and choose the best WordPress plugins for your freelance design business.
1. Updraftplus Search And Replace
This is one of the very few plugins that I can't live without. It allows you to do a global search and replace across your entire site, which is particularly handy for when you change everything about a client's theme or design but don't want to have to manually edit every instance of "welcome" on their site. 
This plugin also allows you to use regular expressions in case there are any really weird things that need editing (such as "welcome?user_id=2478″)
Starting a successful freelance web development business requires careful planning and strategy. Our guide on how to build a freelance web development business provides valuable insights and tips for creating a strong foundation for your business.
2. YOAST SEO
YOAST SEO is a WordPress plugin that helps you optimize your website for search engines. It has been downloaded more than 10 million times and is by far the most popular SEO plugin in the world. 
The plugin comes with a number of features that help you write SEO-friendly content, manage your website's SEO settings, check on-site optimization, and much more.
In addition to all its other benefits, YOAST SEO also provides easy installation and configuration options for those who are completely new to WordPress or web design in general (i.e., it's pretty straightforward).
3. WP Rocket
WP Rocket is a caching plugin for WordPress.
It generates static HTML files from your dynamic WordPress blog.
It is the best WordPress Caching Plugin.
It offers many features to speed up your website.
4. Bolder Opt-In Forms
Bolder Opt-in Forms adds a pop-up box to your WordPress site in order to increase the number of subscribers you have on your mailing list. The plugin allows you to choose which form will appear and whether it should be shown only at certain times of day or week.
It's a great idea for someone who is just starting out with email marketing, but if you already have an established list, this might not be what you need. 
The popups can be quite annoying and intrusive if they show up unexpectedly while browsing the web, too (we all know how easy it is to forget about a website once we've seen its content).
The plugin does offer some useful features such as customization options for both content and appearance; however, there are many other tools out there that do exactly the same thing without being so distracting. 
If I had my way I would have chosen something else because although this one does work well enough for me now that my business has grown bigger than when I first started using it back then (when everything was still brand new), I could see myself switching over sometime soon since everything seems pretty similar nowadays anyway!
5. Google Analytics +
If you're serious about being a freelancer, then you'll want to know how many people are visiting your website and what they are doing there. Google Analytics is a free website analytics service that tracks and reports website traffic. 
It gives you an in-depth look at who your visitors are, where they come from, and the pages they visit most often on your site. 
It's an incredibly powerful tool for understanding how customers interact with your business online especially if you're operating on an ad hoc basis or have no marketing department to help out.
Google Analytics + is a plugin that makes it easy to add Google Analytics tracking code to all of the sites on which it is installed (including WordPress blogs). 
Once installed, this plugin allows users to quickly see at a glance the number of visitors coming to their site each day (or month), as well as what pages those visitors looked at most often during their visit which can be extremely useful information when trying to optimize content for maximum exposure among potential clients or customers!
As a new web developer freelancer, it's important to avoid common mistakes that can hinder your success. Our guide on 9 mistakes new web developer freelancers make and how to avoid them offers practical advice to help you navigate the challenges of starting your own business.
6. Insert Headers And Footers
Insert Headers and Footers is a WordPress plugin that allows you to insert code into the header and footer of your WordPress blog. This can be very useful for designers who want to add some custom content or links to their blogs since it's easier than editing the code manually. 
It comes with several different options for customizing headers and footers, including choosing which pages they will appear on, what font size you'd like them to be in, where you want them positioned on screen (top or bottom), and whether or not they should repeat if they are too large for their containers.
The best part about Insert Headers & Footers is how easy it is to use! Simply install it from within your WordPress dashboard under Plugins > Add New > Search Plugins> Install Now> Activate Plugin… then click on Settings within this plugin's menu – which will take you back into your Dashboard but now with an icon at the top left labeled "Insert Header & Footer". 
From there all you need do is select what kind of content/links etc., then copy-paste them into appropriate areas found beneath each section headings: Page Title; Post Title; Category Labels; Author Name(s); Tag Descriptions; Comments Section
7. Google Maps Widget
If you want to add a map to your website and are looking for a quick and easy way to do it, Google Maps Widget is the plugin for you.
There are several ways that this plugin can be used on your website, which makes it one of the most versatile WordPress plugins for designers.
Here are some of the most common ways that designers use this plugin:
Add an interactive map in your sidebar or footer with a simple shortcode.
Add an interactive map as part of any page or post using [gmap]. This works great if you want to show people where they are at during their visit!
Maximizing your productivity as a freelance web developer is crucial to your success. Our guide on how to work smarter and get more done as a freelance web developer offers valuable insights and tips on how to increase your efficiency and effectiveness.
8. Broken Link Checker
Broken Link Checker is a free plugin that can be used to keep track of broken links on your website. If you have a lot of content on your website and want to make sure it's all working, this is a useful tool. Broken links are bad for SEO and user experience, so it's good to keep an eye on them.
Broken Link Checker works by running through your posts and checking for any missing images or other files that may not be linking correctly. It alerts you when there are errors with these links so that you can fix them before they cause problems with search engines or users visiting your site.
9. Admin Menu Tree Page View
Admin Menu Tree Page View is a free WordPress plugin that allows you to add new pages, edit existing pages and remove them if necessary. This plugin is easy-to-use, but it does have some limitations.
For example, the "Add New" function in this plugin only works with the Pages content type (which isn't available on all WordPress sites). If you do have Pages enabled on your site, then you'll be able to add new pages from here without any problems whatsoever.
However, if your site doesn't have Pages enabled then this won't be possible until it does—but don't worry! You can still access your admin menu using another plugin called Admin Menus Plus instead (see below).
10. WP Fastest Cache
WP Fastest Cache is a plugin that will improve your website's loading time, reduce the size of your pages, and help you achieve higher search engine rankings.
WP Fastest Cache uses an advanced caching method to store a static version of your site's content. This means that when someone visits your site, they don't have to wait for the server to generate the page from scratch each time. 
Instead, it can simply load from its cache without any additional processing by you or your WordPress host. That means faster page loads for users on both desktop and mobile devices!
WP Fastest Cache also has a few other handy features:
You should use these plugins to help your website development and SEO efforts
Starting a freelance web development business while working full-time can be challenging, but it's definitely possible. Check out our guide on how you can start a freelance web development business while working full-time for practical advice on how to balance your day job and freelance work.
Google Analytics +
This is a free plugin that allows you to track your website's traffic and backlinks. It also provides in-depth information about the visitors to your site so that you can see what they like and don't like.
Google Maps Widget
This will help customers find out how far away from their location your office is. With this, customers won't have an excuse for not visiting you in person!
Bolder Opt-In Forms
This is an easy way for visitors to sign up for your newsletter or blog by simply filling out a form on the sidebar of any post or page on your site. You can then use Mailchimp (which we'll talk about next) or any other email marketing service that works with WordPress. 
If someone visits multiple times, it keeps asking them if they want to subscribe until they say yes!
All In One SEO Pack
Gives advice on how search engines can index better content, improves readability, and creates meta tags automatically based on headings used within posts/pages
Broken Link Checker
Checks all links inside posts/pages against their target URL; helps prevent broken links from being displayed publicly While these plugins aren't essential, they're great additions if you're looking for ways to improve both the aesthetic appeal and functionality of your website
In order to succeed as a freelance web developer, it's important to continually improve your skills and stay up-to-date with industry trends. Our guide on how web developers can improve their freelancing tactics offers practical tips on how to boost your expertise and differentiate yourself in a competitive market.
Conclusion
In this article, we've explored some of the best WordPress plugins for freelance designers. By using these plugins in your project, you'll be able to create a website that is both user-friendly and SEO-optimized.
Most importantly, remember: these are only a handful of the many great options available to you. 
Take time to browse through other websites on the web to see what other people are doing. You'll quickly come across some amazing websites that will inspire you!
Further Reading
If you want to learn more about the best WordPress plugins for freelance designers, check out these resources:
Rock Content: A comprehensive guide to the best plugins for freelancers, including both free and paid options.
HubSpot: An in-depth review of the top WordPress plugins for freelancers, with helpful descriptions of each plugin's features and benefits.
Colorlib: A curated list of the best WordPress plugins for freelancers, including options for everything from project management to invoicing.
FAQs
What are WordPress plugins?
WordPress plugins are pieces of software that can be installed on a WordPress website to add new features and functionality.
How do I install a WordPress plugin?
To install a WordPress plugin, go to your website's dashboard, click on "Plugins," and then click "Add New." From there, you can search for the plugin you want and click "Install" to add it to your website.
Are WordPress plugins free?
Many WordPress plugins are free, but some do require a payment or subscription to use.
How many WordPress plugins should I use on my website?
It's generally recommended to use no more than 10-15 plugins on a WordPress website to avoid slowing down the site or causing compatibility issues.
How do I choose the right WordPress plugins for my website?
When choosing WordPress plugins, consider your website's specific needs and goals, and look for plugins that offer features and functionality that align with those needs. It's also important to check the plugin's ratings and reviews, as well as its compatibility with your WordPress version and other plugins.
What Are The Best WordPress Plugins To Use?
We recommend using plugins that will improve your site's search engine optimization, security, and load speed.
How Do I Choose A WordPress Plugin?
The first thing to look at is how many users it has and how long it has been around. Use this as an indicator of whether or not it will be supported by the community in case you need help with anything down the road. 
Also, look at the reviews and find out what people think about their experience with that particular plugin before deciding whether or not you want to use it on your site as well.
How Do I Check My WordPress Plugins?
Once installed on your website, each plugin will have its own page on which there should be some form of documentation explaining any requirements needed for installation along with any special instructions required prior to or during usage (such as clearing cache). 
If anything seems unclear then try reaching out directly through support channels provided by developers themselves!
How Can I Find A Freelance Designer?
Use the job search tool on Upwork to find freelance designers by location, skill set, and price range. You can also browse portfolios of top-rated freelancers on Upwork's website. 
If you're looking for someone local to your area, try posting your project in the relevant Facebook groups (e.g., "[your city] Freelance Designers").
How Do I Choose A Freelance Designer?
Ask yourself these questions: Who will be using this design? What is my budget for this project? Will it be used online or offline? How long am I planning to keep it around? What do I expect from my design and what does that mean for its aesthetics and functionality? 
Can this person meet those expectations with their work history, portfolio pieces, and references listed on their profile page at Upwork or another service like Behance (where most designers showcase their work)?
Don't forget to look over your chosen freelancer's past projects before agreeing on any terms of engagement! 
A good way to assess whether they're qualified would be checking out their previous work through online portfolios or apps like Behance where designers normally share their portfolio pieces so that potential clients can get an idea about their style before making contact with them directly through the email address provided in Profile Information section at top right side corner under "Contact Details" tab which contains Name – Email Address – Phone Number etcetera.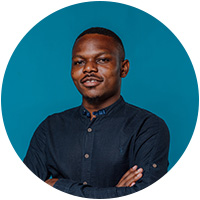 Costantine Edward is a digital marketing expert, freelance writer, and entrepreneur who helps people attain financial freedom. I've been working in marketing since I was 18 years old and have managed to build a successful career doing what I love.