You might be thinking that you don't have the technical chops to become a freelance web developer. Or, maybe your current employer is giving you all the projects you can handle and you're comfortable with your income. While those are perfectly valid reasons not to go down this path, we think that if you're even considering becoming a freelance web developer, there's a good chance it might be for you. 
Here's why:
The freedom that comes from being your own boss
Freelancing gives you the flexibility of being able to work from anywhere in the world as long as there's an internet connection. This is great for both travel and family commitments you get to make your own schedule and determine how many hours per week or months per year you work.
You also get more control over which projects and clients you work with; since your time is valuable, it makes sense to choose businesses that are willing to pay what they owe (more on this later).
Job satisfaction
When working as a freelancer, no two days will be exactly alike because each project will be unique in its own way. People who thrive at working on one-off challenges enjoy the experience of taking on new challenges rather than working on similar tasks day-to-day in an office setting.
It's an easy transition into entrepreneurship if that's something you'd want to pursue later in life; think of it as a "test drive" before diving in headfirst! If things go well after six months or so of freelancing successfully, then why not try launching our own company?
Here is how to get started 
Takeaways
Freelance web development can be a lucrative career choice for those with a strong foundation in web development skills.
Building a strong online presence and networking with potential clients can help you find work as a freelance web developer.
Pricing your services competitively and managing your time effectively are key to success as a freelance web developer.
Understanding the legal and financial considerations of running your own business is important for freelance web developers.
Continuously improving your skills and staying up-to-date with industry trends is essential for success in the freelance web development industry.
Finding Your First Freelance Client
In order to start working with clients, you will need a portfolio of previous work. This can be your own website or a selection of websites that you have made for other people. You should also include testimonials from clients or recommendations from people who have worked with you in the past. These will help to convince prospective clients that you are able to deliver on your promises.
There are various online freelancing platforms that you can join in order to find interesting projects and connect with potential clients. Here are some examples:
[Upwork]
[Fiverr]
[Toptal]
The process on these sites varies slightly but here is an overview of how it works:
Potential client posts a job description and tells freelancers what their budget is for the project You submit a bid for the job – Potential client decides which freelancer (or freelancers) they want to work with You agree on payment terms  You carry out work and get paid when it is completed
Ready to start your journey as a freelance web developer? Follow our step-by-step guide and learn the ins and outs of starting your own business, from finding your niche to setting your rates and finding clients.
Ask Your Contacts For Referrals To Companies That Need A Freelance Web Developer
Having a business is probably more important to your well-being than you realize. You're always going to need money to pay the bills, and you need money to pay your phone bill every month. But what you don't need is a business that costs you an arm and a leg in the long run.
As I mentioned in my last post, owning a business comes with its own set of challenges, but there's one really important factor that influences the success or failure of your freelance web development business: networking. 
Through networks such as LinkedIn, Facebook groups, and forums (like this one), professional contacts who also have freelancing businesses can be found for you. You can go through their lists of clients, see what kinds of projects they're working on at present, and then introduce yourself as someone who could help them out in the future.
Join Various Online Freelancing Platforms
There are many more platforms, but these will do for starters. Some clients only post on one platform, while others post on several or even all of them so it's important to be registered in multiple places to get the best visibility and competition opportunities.
Look For Jobs That Fit Your Skillset
Your first few clients may just want you to tweak some CSS code or optimize a landing page for better load times, so you should look for projects that fall well within the scope of your experience and can be completed in a short period of time (ideally under one week). The faster you can complete your first project, the sooner you'll have an excellent client review on your profile which will make future clients more likely to offer you work.
Thinking of becoming a freelance web developer? Learn from the experiences of others! Check out our guide on things experienced freelancers wish they knew and gain valuable insight into what it takes to succeed as a freelancer.
Bid On Jobs Posted By Potential Clients
Search for projects on freelance platforms
Bid on projects that you qualify for and that have a budget range that matches your goals
If you land the project, use it as an opportunity to get testimonials and referrals
There are many websites where clients are actively looking for freelancers with your skillset: Upwork, Fiverr, and PeoplePerHour. On these sites, clients post their projects and freelancers bid on them in hopes of winning the client's business. 
This is generally the least effective way of finding work as a freelancer because you're competing with hundreds of other people bidding at rates lower than what you really deserve, but if there are no better options available to you then this is something worth considering.
Narrow Down Your Prospects
My name is Mark, and I'm here to teach you how to navigate the murky waters of hiring someone to build your web development business. By now, you've probably thought long and hard about what kind of business you want to operate. You might be wondering if there are any potential clients out there that might be interested in hiring you. And maybe you're even thinking ahead to the "how do I actually schedule a meeting with this person" part of the process.
The first thing we need to do is narrow down our prospects in some way, so we can choose the people who have a high likelihood of hiring us. To accomplish this task, I'm going to show you three ways to identify which prospects are most likely candidates for hiring us:
Close A Deal With A Prospect
Now that you've found a prospect and have a relationship with them, the next step is to close the deal. This can be tricky for new developers who might not be used to selling themselves or may not know how to structure a proposal. Here are some tips:
Develop a formal proposal and present it in person ideally or via Skype if necessary. A great presentation is important and you want to keep the conversation focused on what makes your potential client happy. After all, they're hiring you because they need something specific done and they expect expertise from you.
Make sure your proposal includes an executive summary, project scope, timeline, and budget. It's also helpful to include examples of similar work you've completed in the past, references from other clients as well as any testimonials from those projects.
Be clear about payment terms and schedule upfront so there are no surprises later on for either of you.
Are you new to freelancing? Not sure where to start? Our guide for new freelancers covers everything from creating a portfolio to setting your rates and finding your first clients. Get started on your freelance journey today!
Landing Great Clients
As you build your business, word-of-mouth advertising will become an important source of clients. Don't be shy to ask former and current clients for referrals. You can ask them directly, or if that feels too bold, include a request for referrals as part of your client communication process. 
For example, after each project is completed you can follow up with an email thanking the client for their business and asking if they have any referrals for future projects (if not, don't be afraid to ask again in a few months).
You also want to make sure that every potential client has an easy way to refer others to you. If you work with freelancers, contractors, or vendors on some of your projects, they may have many other contacts in the industry who could use your services. There are two ways you can find out: 
First, let them know that you are always looking for new clients and ask them to keep their ears open for anyone who is looking for help with web development or design. 
Second, consider offering incentives or perks like discounts on service fees in exchange for leads that turn into paying customers (just make sure there are no legal issues or ethical problems with this method in the industries where you do business).
Build An Impressive Portfolio Of Finished Projects
Now that you've gotten your feet wet with learning some development tools, it's time to start thinking about your freelance portfolio. This will be the first thing any potential clients see when they consider hiring you, so it's important to make a good impression by displaying your best work. This section of your website should concisely list the most impressive projects you've worked on in a way that demonstrates you are well-suited for their project.
Once again, GitHub is an invaluable tool for this purpose. By creating a personal profile and adding repositories (a type of project) to it, you can display both finished projects and individual code samples from each one. Each repository also has space dedicated to a brief description; use this space wisely! 
Don't just say what the project was explain why it matters or how it's relevant to the client who is considering hiring you. If possible, include screenshots and other supporting media such as gifs or videos to demonstrate the user experience of interacting with the code that you wrote.
For design projects, there are other services like Behance or Dribbble which are specifically designed for this purpose. As with GitHub, take advantage of each place where you can add a description so that clients can visualize how they might benefit from your work on their own design projects
Build And Maintain An Active Social Media Presence
For a few years, I've been maintaining and growing my brand via social media. As a WordPress developer, I like to think of myself as more than just an amorphous blob with no name attached to the services I provide I want people to know who I am, and the best way to do that is by sharing my stories with others and accepting the feedback they offer. With a little help from some friends, this became possible.
For me, Twitter's purpose is rather simple: it's where people go when they want to talk about things they're into. It's also where people go when they're interested in working with me or getting ideas for how to approach their own freelance projects by talking with me (and eventually following my advice). 
For these reasons, it makes sense that the best way for me to establish myself on Twitter would be by posting informative tweets about WordPress development and then engaging in conversations about design and project management techniques for those looking for help only if you're sure you know what you need.
Mistakes are a natural part of any learning process, but as a new web developer freelancer, some mistakes can be costly. Learn from the experiences of others and avoid common pitfalls by checking out our guide on avoiding mistakes as a new web developer freelancer.
Identify The Right Clients For You
There are two fundamental problems with taking on the wrong clients, and they're closely related.
The first is that you could find yourself doing work you don't enjoy or aren't particularly good at. The second is that you could be underpaid for your time and energy, which has a ripple effect on the rest of your business as well as your own personal happiness.
Find Out Where They Congregate And How They Prefer To Be Reached
You're not going to be the only one who wants to talk shop with other developers. If you want to build a business around web development, you need to be able to build relationships. Although these people are ostensibly in the same profession as you, they may have been doing it for years before you started your career, and that's how it should be. The more connections you can make before your day job becomes a full-time gig, the better off you'll be.
You might not think this has anything to do with work, but it does: the best way to make those connections is online. When was the last time you visited a forum or a meetup? It might feel like an overwhelming task at first when there's so much information out there for beginners (and good luck trying to find one that isn't filled with people who don't know what they're doing).
However, forums and meetups are designed with this mindset in mind: they're very welcoming places where newbies can get answers in real-time from experienced developers and figure out what they want their careers to look like while also making friends and contacts along the way.
Before you start trying out forums and local meetups on your own, make sure you understand exactly what kind of resources are available for beginners; check out our guide on finding communities where beginners congregate here.
Contact Them And Pitch Yourself As The Freelance Web Developer They Need
What is a pitch?
A pitch is a short, clear message that lets someone know the value you can provide to them. It usually includes one or two sentences about who you are and what you do, as well as what sets you apart in your field and why they should care. It'll vary depending on the context of your interaction with the person, but at its core, it's meant to spark interest in doing business with you.
Are you considering transitioning from a full-time job to freelance web development? It can be a scary leap, but with the right preparation, it can also be incredibly rewarding. Check out our guide to transitioning to freelance web development and learn how to prepare yourself for this exciting new chapter in your career.
You Can Land Great Clients By Using The Right Approach And Tools
If you've ever been to a meeting with a client that was supposed to be a quick, 10-minute overview of their website, it's probably safe to say you've felt completely unprepared for the ensuing barrage of questions and requests for changes. When you're just starting out as an independent web developer, there are many things you need to learn, and then there are basics like how to properly organize your work and build rapport with clients.
In this post, we'll go over some key ideas behind the proven Freelance Web Development process used by great freelancers like me. Although it may take six months or longer depending on where you live in the world, I can assure you that with these steps in place, your business will grow as fast as possible and bring you consistent top-quality clients who appreciate what they get from working with an expert.
Final Thought
A successful freelancing career isn't something that happens overnight. It takes time and effort to build your name, establish a steady flow of clients and set the foundation for your business. But if you're serious about building a freelance web development business, it's doable. And it's worth doing. 
Because becoming a successful freelancer is one of the best ways to build a solid and secure financial future, while making room to pursue your passions and develop yourself as a person. Good luck!
Further Reading
How to Become a Freelance Web Developer: The Ultimate Guide – This guide provides tips on how to start your own freelance web development business and how to become successful in the industry.
The Ultimate Guide to Freelance Web Development for Beginners – This guide covers everything you need to know to start a successful freelance web development business, from finding clients to pricing your services.
The Ultimate Guide to Becoming a Freelance Web Developer – This guide provides a comprehensive overview of what it takes to become a successful freelance web developer, including tips on finding clients, setting rates, and managing your business.
FAQs
What skills do I need to become a freelance web developer?
To become a successful freelance web developer, you'll need to have a strong foundation in web development skills such as HTML, CSS, JavaScript, and various frameworks and libraries. Additionally, you'll need to have good communication skills, be able to manage your time effectively, and have a solid understanding of business basics.
How do I find clients as a freelance web developer?
There are a variety of ways to find clients as a freelance web developer, including networking, creating a strong online presence, and utilizing freelance marketplaces and job boards. It's important to build relationships with clients and maintain a strong reputation within the industry.
How do I price my services as a freelance web developer?
When pricing your services as a freelance web developer, consider factors such as your level of experience, the complexity of the project, and the client's budget. You can charge either hourly or project-based rates, and it's important to make sure you're pricing your services competitively.
How do I manage my time effectively as a freelance web developer?
Effective time management is essential for success as a freelance web developer. It's important to set clear goals, prioritize tasks, and establish a routine that allows you to work efficiently. Additionally, using tools such as project management software and time tracking apps can help you stay organized and on track.
What legal and financial considerations should I be aware of as a freelance web developer?
As a freelance web developer, it's important to understand the legal and financial aspects of running your own business. This includes considerations such as registering your business, paying taxes, and protecting your intellectual property. Consulting with a lawyer or accountant can help ensure you're in compliance with relevant laws and regulations.
How Do I Get Started? 
Starting a freelance web development business is easier than you might think. First, you should choose a niche market in which you would like to specialize. 
Then, create an online presence for yourself with a website and social media accounts so potential clients can find you easily and quickly. Once that's done, it's time for marketing! Reach out to local businesses via email or phone calls and offer them your services at a discount rate so they can try them out first before committing fully (this is called "test driving"). When they're ready for their next project, they'll come back to you.
 How Much Money Do I Need To Start?
It depends on the type of business you want to start. But if you are looking to start a freelance web development business, then you will need some basic equipment like a computer, internet connection, and a mobile phone.
What Do I Need To Know Before Starting?
You should have at least basic knowledge of HTML and CSS so that you can build websites using these languages. You should also have some knowledge about programming languages like JavaScript and PHP so that you can build more complex websites.
How Much Does It Cost?
It depends on the type of business you want to start, but the average cost for starting a freelance web development business is around $500-$1000 depending on the kind of equipment that you need for your office space or home office space (if any).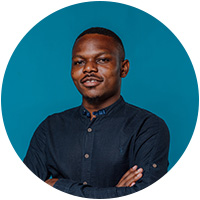 Costantine Edward is a digital marketing expert, freelance writer, and entrepreneur who helps people attain financial freedom. I've been working in marketing since I was 18 years old and have managed to build a successful career doing what I love.