As a web developer, you might consider freelancing for extra income or to test the waters of entrepreneurship. There are many great ways to get started in this field: put up advertising on Craigslist, seek out local businesses that need help, or head over to your favorite freelance site and place a bid on an open project. With some attention and internet savvy, it's fairly easy to start making money as a freelance web developer. 
But if you really want to make the most of what you're doing, it's important not to settle for just "getting by" with occasional jobs or one-off projects instead, treat your freelancing like any other business venture.
Here are 9 tips that will help you succeed with your freelancing business:
Takeaways
Freelancing as a web developer requires honing your skills in areas such as marketing, client management, pricing, and brand building.
To stand out in a competitive marketplace, you can differentiate yourself by developing a unique brand and value proposition, building a diverse portfolio, having a solid understanding of business principles, and constantly learning new technologies.
Common challenges faced by freelance web developers include managing client relationships, pricing services appropriately, finding and maintaining steady work, balancing work with personal time, and keeping up with constantly evolving technology.
Getting started with freelancing as a web developer involves building your skills, creating a portfolio of work, networking with potential clients, and marketing yourself through channels such as social media, job boards, and your own website.
Important business considerations for freelance web developers include setting rates, managing finances and taxes, building a brand, marketing yourself, and managing your time effectively. Seeking mentorship and business resources can help you navigate these aspects of freelancing.
1. You Can Attend All Of Those Networking Meetups And Events
Attend meetups. There are plenty of meetups and events for web developers, but there are also events for other groups that can help you expand your network. For instance, if you specialize in design (especially UX), attending user experience design meetups is a good way to use your expertise in the field and connect with people who may be looking for someone like you.
Network online. Online networking is a good way to build your professional presence on social media platforms such as Facebook, LinkedIn, Twitter, and Github while meeting potential clients, collaborators, or employers. You can start by responding to threads on social media sites where people have questions about web development topics that you have knowledge of, or by reaching out directly to people on these sites where appropriate.
Become an active member of the community. Useful networks grow when members keep an eye out for others they can help while working on projects and other activities they enjoy when everyone participates, everyone wins!
If you're a web developer looking to improve your freelancing game, take a look at our comprehensive guide on building a freelance web development business. It covers everything from marketing yourself to managing clients and building a brand that attracts more business.
2. You Can Put Your Client-Facing Skills To Good Use By Working To Get More Projects On The Go
You can put your client-facing skills to good use by working to get more projects on the go. This is much like when you were searching for that first client but now you're armed with a portfolio and experience. Here are some places to start looking:
Freelancing sites like UpWork, Fiverr, Freelancer, Guru, PeoplePerHour, Toptal, and others are a great way to showcase your talents and bid on relevant jobs.
Offline opportunities like attending networking events or joining professional associations can help you meet potential clients face-to-face.
You can also follow some tips for managing clients who may not have the best communication skills.
In my experience, freelancers who join the Web Development community tend to be more candid about their expectations than those who join other industries. As a web developer with a long history of working for startups and large companies in the Bay Area, I've encountered both types of freelancers in the past. 
For example, when one of my clients was working on a site for a company that doesn't have a business-oriented culture (by their own admission), I had to be upfront about expectations and fees upfront. This was especially important since there was no established system for managing invoices or communicating requests; the client's email address was never actually used in the emails sent from me to them so they would often not even realize they were receiving messages from me. 
When I proposed sending an invoice by email (as opposed to setting up some sort of payment system through PayPal) due to how much work we were doing together and how quickly we needed to get it done, I knew it might look like I'm rushing them if they receive multiple invoices sent over short periods of time rather than waiting until each piece was completed before asking for payment.
3. Improve Your Social Media Presence In Order To Attract More Freelance Work
These are all tactics that every aspiring freelancer should consider, especially those that want to give themselves a good shot at landing new work.
Know Your Social Media Platforms
Many novice freelancers overlook the importance of building a strong social media presence. While it's easy to assume that your online presence is merely an extension of your business' website or marketing materials, the reality is that your social media profiles can be a great way to attract new clients and expand on the work you already do.
There are several platforms on which you can share information about yourself and promote your services; these include Facebook, Twitter, LinkedIn, Foursquare, and others. Try using these sites as much as possible to build up an audience, both for yourself and also because these sites make it easy for potential clients to find you.
As a freelance web developer, it's important to learn from the experiences of others who have gone before you. Our blog post on things I wish someone had told me is a great resource for learning from the mistakes and successes of others in the field.
4. Blog About Your Experience, And Draw In Even More Clients
Blogging is the most common advice you'll hear, but with good reason. By discussing your experiences, you can attract more clients and add to your portfolio.
Why Should You Blog About Your Experiences?
It's simple: blogs are a great way to connect with potential clients on an informal level. Discussing your experiences gives them something to relate to and shows that you know what you're talking about. Do this enough times, and you'll have a huge base of clients and people waiting for your services! Plus, it looks great as part of a portfolio: if you show that other people think highly enough of your work to talk about it online, potential clients will be even more interested in working with you!
How Can You Use Blogging To Draw In More Clients?
Writing about successful projects is always interesting but writing about failed projects can be equally valuable! Talking about why they didn't succeed and what you learned from the experience provides a huge amount of insight into how some web developer works under pressure. That could give someone who needs web development work done an easy decision on which freelancer they want to be hired!
5. Be Willing To Invest In Yourself
The software you use has a huge impact on the quality of your work and how efficiently you can complete projects. Investing in new programs is like hiring an employee: there's no hourly wage to pay but you do have to buy software as a one-time payment or as a license renewal. Some of these purchases will be small, and others will be large but they're all worth it if they help you grow your business and make better work.
There are plenty of opportunities to invest in yourself and your business, whether it's taking courses, attending conferences, purchasing books from industry leaders, or simply buying the high-powered computer that will let you run the latest versions of Photoshop and Illustrator without constantly having to wait for them to startup.
Are you interested in becoming a freelance web developer, but don't know where to start? Our step-by-step guide on how to become a freelance web developer is a must-read for anyone looking to make the transition to freelancing, with actionable tips on everything from building your portfolio to setting rates and finding clients.
6. Invest In Health Insurance, Too, Because Medical Bills Are Expensive
Don't let the high cost of premiums scare you away from investing in health insurance. Because of the tax deduction that comes with it, even freelancers who are paying more than $500 per month will end up saving money.
If you can't afford to buy individual coverage or don't qualify for your employer's plan, see if a spouse or domestic partner can include you on their policy. If no one you're close with has access to a group plan, look into joining a trade association or union for freelance workers to get access to one. And if all else fails, sign up for Medicaid (again, depending on your income level).
Medical costs are often the largest expense for freelancers which is exactly why it's so important to protect yourself from them by getting covered. 
7. Start Looking Beyond The U.S., Where You Can Charge More For Your Services 
Chances are, you're sitting there thinking: "Well, duh. I don't work for free. What kind of idiot would?" But scratch the surface of that assumption and you'll find a web developer's greatest fallacy. Because while they might not give away their services gratis, they often sell themselves short by assuming their value is limited to a fixed hourly rate equivalent to what's offered in their current location or worse, what was offered at their last job.*
In other words: "I spent the last five years charging $40 an hour for my services at Rock Solid Web Development Inc., so when I go freelance, I'm just going to charge the same thing."*
You clearly aren't an idiot you know your value as a freelancer exceeds that of an employee in many ways. So why not seize one of those greater values and charge more for your expertise? Start looking beyond the U.S., where you can charge more for your services due to exchange rates and other factors (such as cost-of-living disparities). Consider this example:
If you charged $60 per hour as a freelancer in New York but then relocated to Argentina (or even just started accepting Argentine clients), you could increase your hourly rate to $103 a 73% increase!*
8. Don't Let Client Demands Derail You From Focusing On Your Own Benefits And Reputation
While it's important to cater to your clients' needs and preferences, it's also important not to let them derail you from focusing on your own benefits and reputation as a web developer.
Now that we've covered how difficult clients can impact your workflow, let's go over some strategies for managing them while still keeping the client happy.
Set expectations with clients in advance. Discussing your availability and letting the client know when you'll be available for communication is a good way to manage expectations from the get-go. This can help the client understand when they should expect a response from you during their project timeline. You could also set expectations by letting them know how often they will receive updates about their project (and where those updates will be sent).
Manage expectations by being consistent with what you promise. If you sent emails twice weekly, then make sure that happens consistently throughout the project timeline. If you offered phone calls once a month, then keep up with that commitment as well. Keeping promises has many other benefits beyond just pleasing clients it shows initiative and reliability, which are both valuable traits in any freelancer. These tips are all great ways to ensure that your difficult clients don't take up too much of your time or money when it comes to getting paid for your work!
For new freelancers in the web design space, navigating the ins and outs of the industry can be tough. Our beginner's guide on web design freelancing is a great starting point, with tips on everything from building a brand to setting up a website and finding clients.
8. Work With Another Freelancer If It Helps You Get More Done (And Bill Out More Hours)
If you're looking to take your freelancing game to the next level, try some of these tactics:
Share your workload with another freelancer. In product-based work, one of the best ways to get more done is by sharing your workload. If you have a team of people working on a project, they can each focus on their own tasks while also taking advantage of one another's skills and strengths. 
A "shared pool" can bring more attention to the project overall and improve quality because people are being held accountable for their contributions. For example, if someone's touching up a logo design or creating layout mockups for a mobile app, he or she must ensure that it looks good before sending it along to be integrated into the product as a whole. This can prevent projects from being dragged out too long but still give everyone something valuable to contribute.
Know what you're getting yourself into before you start working with another freelancer. Before agreeing to work together, make sure that both parties understand how much time and effort will be involved in each task at hand. Don't go into your first project thinking that this new person will easily complete everything without any communication issues it sets up unrealistic expectations that may not turn out well later on when you're not getting anything done while they're messing around with other things on the side instead of collaborating with you.
Follow through with projects as soon as possible after agreeing to do them together (or use an alternative strategy). As mentioned above, no matter how great an idea it may seem at first glance, it's important not to let the extra time between agreeing on doing a job and starting them slip away by assuming all sorts of things will change after having time to think about it (e.g., deciding they don't want the job anymore). 
You'll also want to honor agreed-upon deadlines if decisions were made during negotiations rather than later in the process; this preserves fairness for both parties by keeping deadlines tight but transparent about what is
9. Keep Track Of All Your Expenses So You Can Save Time At Tax Time
Track everything you purchase that's related to your business. This includes things like food, office supplies, mileage, and anything else that's related to your business.
Make a spreadsheet or use software with an app like QuickBooks Self-Employed (CBSE), which has automatic tax deductions so you don't miss out on any write-offs. You can also use a tool like Expensify to track all of your expenses in one place!
To make it even easier, scan receipts using the QBSE app by uploading them straight from your phone or computer – no need for filing cabinets full of paper anymore!
Record how many miles you drive for business trips so that at tax time you'll have an accurate record of how much mileage reimbursement should be claimed based on current IRS rates ($0.535 per mile). If possible, always try to get reimbursed for gas/tolls/parking costs by clients before deducting these expenses from profits because they will lower what gets reported as income (which means less money will come out when paying taxes later).
Freelancing as a web developer can be challenging, but avoiding common mistakes can make a big difference in your success. Check out our post on mistakes new web developer freelancers make to learn how to avoid common pitfalls and set yourself up for success in your freelance career.
Final Thought
Including the introduction, we've looked at how to make sure you're getting paid on time; how to put your best foot forward with your online presence; specific tactics for winning freelance gigs; what you should include in contracts and proposals; and some logistical issues like code of ethics, business goals, and legal concerns.
While this may seem like a lot to consider, remember that while there are many factors that play into making a successful career as an independent web developer, there's also no single "correct" path. The most important thing is to take the time to learn about each topic so you can decide what works best for your situation.
Further Reading
Here are some additional resources that can help you improve your freelancing skills as a web developer:
7 Tips to Stand Out as a Freelance Web Developer: This article provides actionable tips on how to differentiate yourself from other freelance web developers, and stand out in a competitive marketplace.
Web Development Freelancing: How to Get Started: If you're just getting started with freelancing as a web developer, this guide covers everything from setting up a portfolio and finding clients to managing your time and growing your business.
FAQs
How can I improve my freelancing tactics as a web developer?
Improving your freelancing tactics involves honing your skills in areas such as marketing yourself, finding and retaining clients, setting rates, and building your brand. Resources such as blogs, courses, and mentorship can help you in this process.
What are some tips for standing out as a freelance web developer?
To stand out as a freelance web developer, you can differentiate yourself from others in the marketplace by developing a unique brand and value proposition, having a diverse and robust portfolio, having a solid understanding of business principles, and constantly learning new technologies and programming languages.
What are some common challenges faced by freelance web developers?
Common challenges faced by freelance web developers include managing client expectations and relationships, pricing services appropriately, finding and maintaining a steady stream of work, balancing work with personal time, and keeping up with constantly evolving technology.
How can I get started with freelancing as a web developer?
To get started with freelancing as a web developer, you should first develop your skills and build a portfolio of work. You can then start networking with potential clients and marketing yourself through channels such as social media, job boards, and your own website.
What are some important business considerations for freelance web developers?
As a freelance web developer, it's important to consider aspects of your business such as setting rates, managing finances and taxes, building a brand and marketing yourself, and managing your time effectively. Seeking out mentorship and resources such as business courses can help you in these areas.
How Do I Find More Freelance Work?
"I never stop," says Danielle, a website designer based in California. "You don't know if the person you met at a party two years ago will suddenly need your services." She recommends joining groups on Facebook and LinkedIn to network. What's more, she says that freelancers should be prepared to take on contract work as well as permanent positions.
How Do I Find The Time To Do All This?
A: It can be tricky, but prioritizing is key. As Veronica explains, "At first glance, it might seem like there are so many things you should do (a blog! social media! content marketing!), but you have to pick what works for your business." She recommends focusing on one or two channels instead of trying to focus on everything all at once.
How Can I Charge More For My Services?
"Keep up with trends and technologies," advises Jessica from New York City. "If people see that you know what's going on in the field then they'll trust that the quality of your work is high and that you're worth paying for."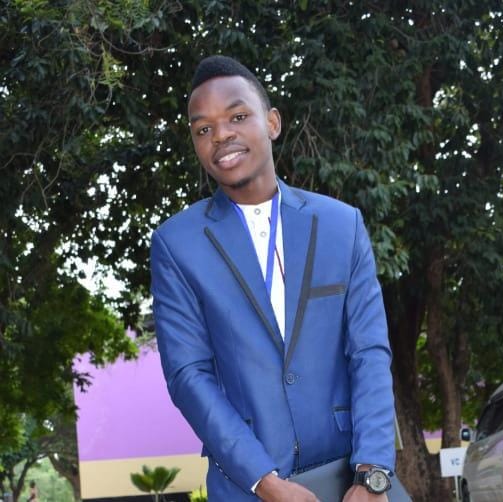 I am a content writer, and I love what I do! Writing makes me feel like the words are flowing through my fingers, and then onto the keyboard, like magic. My experience as a writer has taught me that writing makes me feel good, as well as helps others to feel better too!