You've written and edited your resume, you've updated your portfolio, and started a website, but you still feel like something is missing. You need clients!
It's not easy to get real-world experience in design if you're just starting. But that doesn't mean there aren't ways around it. In this article we'll cover how to gain clients and more importantly, how to keep them happy once they've hired you:
Takeaways
1. Utilize Dribbble, LinkedIn, and Envato Elements for client acquisition.
2. Create a standout portfolio showcasing your unique design style.
3. Leverage social media and online design communities for networking.
4. Emphasize your strengths and value proposition to potential clients.
5. Convert leads into paying clients with clear communication and tailored solutions.
6. Attend industry events and engage in networking to expand your client base.
7. Deliver exceptional customer service to build a strong client relationship.
8. Showcase successful case studies to demonstrate your expertise.
9. Offer a free consultation to showcase your skills and understanding of client needs.
10. Continuously refine your skills and stay updated with design trends.
Build Up Confidence In Your Abilities
Learn the basics of graphic design. This is no easy feat, and it requires a lot of self-study and practice. Start with online tutorials, then move on to books and other resources that can help you learn more about the fundamentals of visual communication.
Practice your craft as often as possible. The more you practice, the better you get! You need to build up confidence in your abilities before attempting to sell them and this means practicing constantly so that you're ready whenever an opportunity presents itself (or when one comes knocking at your door).
Learn from mistakes by looking back over old work and seeing where things could have been done differently or better; don't be afraid to try new things! Create a portfolio full of examples of successful projects along with ones that didn't quite turn out as planned and then use these examples for future projects instead!
Embarking on a design project but feeling lost about hiring a designer? Our comprehensive guide on how to hire a freelance designer provides step-by-step insights to ensure a successful collaboration.
Build A Portfolio Website
To get your freelancing business off the ground, you'll need to create a web page to show off your work. This can be done in several ways with an online portfolio site builder like Squarespace or Wix (which I recommend), with WordPress on your domain name, or even just on a free blog with no bells and whistles.
But whatever way you choose to do it, there are a few things that all good portfolios have in common:
They include contact information;
They make it easy for prospective clients to see what kind of work you do;
They look good on any device (including mobile phones).
Go Where The Clients Are
One of the best ways to gain clients and build a freelance graphic design business is by joining communities. On top of having access to potential clients, you can share your portfolio in places where people who need graphic design services are likely to hang out.
The following are some places where you can find communities and groups related to graphic design:
Forums/groups on social media like Facebook or Reddit
Online communities like Behance or Dribbble
Communities that are relevant to your field (e.g., a Facebook group for web designers)
Communities that are relevant to your target audience (e.g., LinkedIn Groups)
Navigating the world of freelance graphic design clients? Discover the keys to success with our comprehensive guide on freelance graphic design clients success, covering everything from client communication to portfolio building.
Learn About Your Clients
Understand the needs of your clients; This is a general tip, but it's important. As a freelancer, you want to make sure that you understand what your client wants so they can get what they need from you. You can do this in several ways:
Ask questions and listen to how they respond; By listening carefully and asking thoughtful questions, it becomes easier for both parties to understand each other's expectations. 
For example, if I were designing an infographic for an online magazine about business management strategies, I might ask questions like "How do people normally learn about these topics?" or "What kind of language do they use when discussing these matters?" 
The client would then respond with an answer like "Well, most people read articles written by experts on the subject" or "They don't usually talk about it much it's too hard for them." Letting them speak helps me better understand their needs so I can design something that meets those needs well enough without being overkill (a common problem).
Research the client; Just as knowledge about your potential customer base is important for marketing purposes, researching any prospective clients will help ensure that everything goes smoothly once work begins on a project together!
Use Social Media Tools To Find Clients
You can use social media tools to find clients in a few different ways. First, you can look at the profiles of your friends and family members and see if they're using any social media platforms. If they are, it may be worth reaching out and seeing if there's something that you could do for their small business or organization. If not, then move on to more targeted searches.
You can use Facebook Groups and Google+ communities to find potential clients by posting about what you specialize in as well as what kind of work you're looking for (especially if it's a specific type of project). These groups are typically filled with people who have similar interests so it shouldn't be too hard for them to reach out to each other once they know there's someone out there who likes doing that kind of thing!
Dreaming of transitioning into a successful freelance graphic designer while maintaining a full-time job? Our guide on becoming a successful freelance graphic designer while working full-time offers valuable tips for balancing both worlds.
Take Advantage Of Referrals
Referrals are the best source of new clients: In fact, referrals are often the only ones you need. Your existing clients will likely know other people in need of your services, and they'll be happy to refer you when the time comes.
Ask for referrals from your current customers: If you do a great job, they should want to recommend you even without asking but don't take it personally if they don't offer any leads right away. Instead, send an email with a link to this article that explains how much better referrals are than cold calling. This will help them understand why reaching out is so important!
Consider implementing a referral program for added incentive: Offer something like free design work or a discount on their next project for every person who refers their business (and make sure there's no maximum limit on the number of referrals per month). You could also offer small gifts like gift certificates or stickers so long as they're relevant; say goodbye forever to boring pens by giving away custom-made pen lids made from wood veneer instead!*
Attract Clients With Content Marketing
Content marketing is an effective way to attract clients and build your brand. You can use content marketing in a variety of ways, including:
Blog posts: Blog posts are a great way to introduce yourself and your design style. You can also use them as case studies or testimonials that you can display on your website; this will help convince potential clients that they should hire you. When writing blog posts, just be sure to keep them short so they're easy to read!
Videos: Videos are another great way to introduce yourself and explain how you work in detail. They're also perfect for showing off what makes your business unique! If possible, try filming some interviews with other designers about their experience working with freelancers like yourself, this will help show potential clients what goes into designing their projects from start to finish (which means more money for everyone involved!). 
Remember not every client wants something complicated though – so don't forget what kind of services might appeal most when choosing topics/topics which could end up costing both parties dearly down the road unless researched beforehand (we'll discuss later).
Find Clients Using Publicity
Publicity is one of the best ways to attract new clients. The good news is that publicity can be free and paid, so you can choose the route that works best for your budget. In this article, we'll discuss both types of publicity and how they can help you attract new business.
We've broken down the different kinds of publicity into three categories: social media platforms like Facebook and Twitter (which are free), press releases (which are paid), and online ads (paid). We also included some tips on how to go about getting each kind of publicity in this section as well as how much it costs!
Exploring career options in the design world? Delve into the reasons why a freelance graphic design career could be the perfect choice for your creative aspirations and professional growth.
Create A Great "Hire Me" Page On Your Website
The "hire me" page on your website is a great place to show potential clients what you can do and how you work. This is one of the most crucial elements to building trust with new clients, so make sure it's up to date and easy for them to find.
Here are some tips for creating an effective "hire me" page:
Keep it simple; the last thing you want is for people to be confused or unsure about how they should contact you after visiting your site. Your contact information needs to be clear and easily accessible from any part of the site. Make sure there's only one way they can get in touch with you!
Include a portfolio of your work; your portfolio should include examples of projects that demonstrate exactly why someone would hire you instead of anyone else (if other designers do similar things). Be sure each project includes relevant information such as when it was completed, where it was created (if not on your computer), who worked on the project with you if applicable, etcetera.
Be Visible & Active On Social Media Channels, Blogging Sites, And Forums
The importance of social media, blogging, and forums on the web cannot be overstated. They are an incredible way to build your brand and connect with potential clients. We're going to look at each one in more detail now:
Social Media Channels – Using LinkedIn, Facebook and Twitter will allow you to market yourself as an expert and establish yourself as a thought leader or influencer in your field. You should also consider using Instagram, Snapchat, and Pinterest if they are relevant to your business or industry.
Blogging Sites – Writing articles online allows you to build trust by showing off your expertise while encouraging people to read more of what you have written about other topics related to graphic design or web design. This will help them understand how knowledgeable you are on those subjects so they can see whether they would like their projects done by someone so well versed in them (like YOU!).
Forums – Forums such as Reddit offer huge opportunities for freelance designers because there is often a large community where users share questions about graphics design techniques that need answers from professionals like YOU!
Struggling to find the right freelance graphic designer for your project? Dive into our expert tips with 10 valuable suggestions for finding the perfect freelance graphic designer who aligns with your vision and needs.
Final Thoughts
If you have a passion for design, you can certainly start to make money with it. But remember that being a graphic designer is different than other freelance jobs in that the client will always be your boss. You need to be able to take on this role and see things from their perspective. The key to success is being consistent, persistent, and patient!
If you want more tips on how to become successful as a freelance graphic designer then check out my blog post here: How To Build A Freelance Graphic Design Business – Tips From A Pro
Further Reading
Explore these additional resources to learn more about getting freelance graphic design clients:
How to Get Graphic Design Clients on Dribbble Short Description: Discover effective strategies and tips for acquiring graphic design clients through the popular platform Dribbble.
How to Get Clients as a Freelance Graphic Designer on LinkedIn Short Description: Learn how to leverage your LinkedIn profile to attract and secure clients as a freelance graphic designer.
How to Get Freelance Design Clients on Envato Elements Short Description: Explore insights and techniques for gaining freelance design clients using the resources available on Envato Elements.
People Also Ask
How Do I Get My First Client?
The best way to get your first client is by creating a portfolio website and posting it on relevant websites such as Behance, Dribbble, Fiverr, and DesignCrowd. You should also look at the sites that offer freebies for designers (such as FreelanceSwitch). 
Another great way of getting clients is by writing an article about something you're knowledgeable about for people to see your skills. If this is something that interests you please check out our article on How To Build A Website For Your Graphic Design Business!
How Much Should I Charge For My Services?
The amount of money you charge is entirely up to you and the market value for your skillset. The only way to know how much to charge is by researching other companies who are doing similar work, checking their prices, and seeing how they compare with yours (and vice versa). 
It's worth noting that many businesses will pay more if they feel like they're getting more value from their freelancer than just an hourly rate would provide; if you can offer unique services or expertise, it may be worth charging a higher rate because the work will be easier and faster than average since you're able not only create a great design but also teach them efficiently as well!
How Do I Get Paid?
Payment methods vary from project to project sometimes you'll receive payment upfront for freelance design work or hourly services rendered; sometimes payment will be made upon completion of the project or when an invoice has been approved by your client; other times clients may pay partially upfront with the rest due after delivery of final files (or upon approval). 
The best way to approach this issue is by clearly stating upfront what methods of payment are acceptable on each job so there aren't any misunderstandings later on down the road."
What Are The Best Tools For Graphic Design?
There are so many great tools out there for graphic design, that it can be hard to choose! I use the following: Adobe Photoshop (the industry standard), Affinity Designer (a cheaper alternative to Illustrator), Canva (for free stock images and social media graphics), Unsplash (for free high-quality photos), and Pixabay (similar to Unsplash). 
If you're looking for books, check out The Adobe Creative Suite 6 Production Premium Classroom in a Book or The Sketchbook Handbook: Ideas & Inspiration From Professional Graphic Designers. Finally, sites like UX Booth and A List Apart offer amazing articles about web design.
If you want advice on picking your first freelance website builder or learning how to code HTML/CSS via Treehouse then check out this article on starting a freelance business!
How Do I Find A Good Graphic Designer?
The best way to find a freelance graphic designer is through recommendations. Find people who do what you do and ask them, "If you were looking for someone to hire, who would it be?" The answer may surprise you. Research online reviews of different designers as well; look at their portfolios and see if they have experience in the type of design work that interests you.
How Do I Start A Freelance Graphic Design Business?
Your first step is to come up with a name for your business. You can register it as a DBA (Doing Business As). Then, you'll need to set up an LLC or a corporation, depending on your state's laws. Once you have that setup, open a bank account and get yourself some insurance.
How Can I Make My Freelance Graphic Design Business More Successful?
The key to success in any business is being able to produce good results for your clients, which in turn leads to more referrals and repeat business. Make sure you have a portfolio of previous work that shows off your skills and creativity, as well as testimonials from past clients who would recommend you again.
How Do I Market Myself?
Marketing yourself can be tricky, but it's important. Make sure that when you're marketing yourself online, whether it's on social media sites like Twitter or Facebook or sites like LinkedIn, you link back to your portfolio site so potential clients can see the kinds of projects you've worked on before. 
This will help them decide whether they want to hire you as well as give them an idea of how much time and effort goes into each project which makes them more likely to hire someone who can complete the work quickly and efficiently!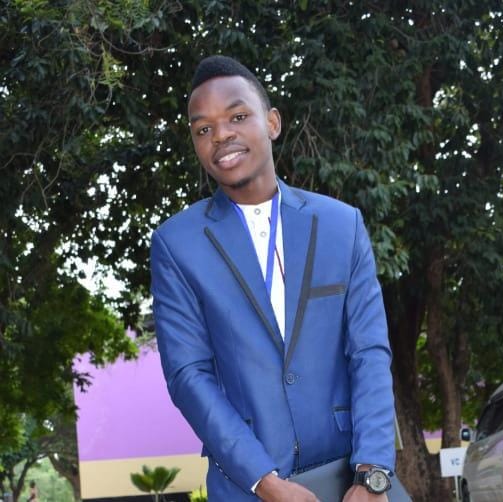 I am a content writer, and I love what I do! Writing makes me feel like the words are flowing through my fingers, and then onto the keyboard, like magic. My experience as a writer has taught me that writing makes me feel good, as well as helps others to feel better too!