As a freelancer, you're probably familiar with the two most popular ways of finding clients: Craigslist and Upwork. But what happens when both of these options are no longer available? Here's how to find new clients when Craigslist and Upwork aren't an option for you.
Takeaways
Diversify your client acquisition strategies beyond Craigslist and Upwork.
Explore niche-specific job boards and forums to connect with targeted clients.
Utilize social media platforms to showcase your skills and engage with potential clients.
Network within industry events and communities to build relationships and gain referrals.
Offer valuable content through blogging or guest posting to showcase your expertise.
Invest time in building a professional website to attract clients and showcase your portfolio.
Leverage cold emailing or direct outreach to businesses in need of your freelance services.
Consider collaborating with other freelancers or agencies to expand your client base.
Craft a compelling elevator pitch and online profiles that highlight your unique selling points.
Continuously evaluate and adjust your strategies based on the effectiveness of each approach.
Start With Google
It's no secret that Google is the best search engine there is, and it should be your first stop when looking for clients. Why? Because it has access to a lot of information on the web and if you know how to use keywords, you can get exactly what you're looking for.
There are two main ways to use Google: through its website or through its app (which is available for Apple and Android devices). The easiest way I've found is through its app. For this method to work, however, make sure that your phone or tablet has internet access (whether Wi-Fi or cellular).
When it comes to business success, understanding your market is essential. Learn how to conduct market research for free and gain valuable insights without breaking the bank.
Explore Social Media
Another way to find clients is through social media. Social media platforms like Facebook, Instagram, and Twitter are great places to network with people and establish yourself as a thought leader in your industry. Not only that, but you can use these platforms to promote your business or blog posts.
You can also use social media as a way of getting feedback on your work or even hiring new employees!
Use Facebook's Job Feature
Facebook's job feature is not the same as Facebook ads. While they are both used to post listings with similar functions, the biggest difference between them is that you can use the job feature on your company's timeline or in a closed group. 
This makes it more personal and targeted than Facebook ads, which are seen by everyone who sees your page and will drive away potential clients who aren't interested in working for you because of your posts' content.
Use The Right Hashtags On Twitter
Find the right hashtags. You can use the search function to find popular hashtags related to your niche or industry, but it's also good to get specific with your hashtag. You'll want something short and snappy that will stand out in a sea of tweets.
Use the right amount of hashtags. If you use too many, people will think you're spamming them (it happens). If you don't use any at all, then no one will see your tweet at all. Try starting with around three and seeing how it goes for a few days before adding more or less if needed.
Harness the power of online communities! Discover how to use Reddit to conduct market research effectively and tap into valuable consumer insights.
Leverage LinkedIn
If you haven't already, I encourage you to create a LinkedIn profile. It's an amazing tool that can help you find clients and connect with them before even reaching out.
To start, search for people by industry and location (or just go broad and search "freelance writers" or "writers"). You can also search for people who have worked at the same company as you or people who went to school with your friends or family members.
Once you've found someone whose background is relevant to what you do and especially if it's someone in your local area it's time to dive deeper into their profile pages. Look at their previous jobs and see what types of freelance writing gigs they've had in the past; this will give hints about whether they'd be interested in working with you now.
If nothing else comes up after looking through their work history, try searching for their email address on Google (you won't find much because most people keep it private). Then send an email asking if they're interested in collaborating on a project!
Send An Email Blast
Once you've customized your email, it's time to send it out. Make sure to personalize each message and include a brief description of the work you'd like to do for them. If possible, mention how their company is similar to other companies with which you've had success as well as why they should choose you over other freelancers who may be bidding on their job post.
The last thing you want is for an email blast (or any form of outreach) to come off as too salesy or promotional a big no-no in B2B marketing!
Who knew zombies could teach us about marketing? Explore these 11 surprising lessons that zombie movies can teach us about effective marketing research.
Connect With Friends And Family
You can also use your network to find clients. This is a great way to make passive income, especially if you're an expert in something like web design or SEO. You can offer your services for free and then charge later when the website has gotten results from Google.
Of course, there are downsides too: Your friends may not be willing to pay you much money, and they might even expect free work from you! 
But if you have some spare time on the weekends and don't mind doing the work yourself (after all, it will be much more rewarding than just doing a few hours of editing off Upwork), this can be an excellent way to earn some extra cash while meeting new people at parties or conventions/conferences.
Find Networking Events Near You
If you want more clients, the best thing to do is expand your network. There are plenty of networking events in most cities and towns, so it's easy to find them online. Use Meetup.com to search for networking events in your area and then check out what types of organizations are holding them. 
Since you're looking for clients who need help with their website design or programming needs, look for meetups that fit into these categories and have a good reputation among members.
You can also check out industry-specific websites like Hubspot's Local Community page where they list local communities across the world that connect entrepreneurs, including groups like The Women Entrepreneurs Austin Collective (WEAC). 
This group provides opportunities for women entrepreneurs within the Austin area as well as educational resources through monthly workshops, luncheons, and happy hours!
Try Meetup.Com For Finding Networking Events Specific To Your Niche Or Interests
Meetup.com is a social network that helps people find local groups to join based on their interests. On Meetup.com you can search for meetups in your area and join one that's relevant to you or your business. If there isn't a meetup in your area related to the niche of your business, start one yourself! Meetups are a great way to get into contact with other people who have similar interests and maybe potential clients for your services.
Dive into the world of marketing research! Learn about the 16 essential types of marketing research and discover why they're crucial for informed decision-making.
Talk To Other Business Owners In Your Community That Could Use Your Services
Now that you've done some research to find out what clients are looking for, it's time to start networking. The best way to do this is by talking with other business owners in your community who could use your services. Find out what they do, and how you can help them. Ask them if they have any clients they could refer to you and if not, ask them whether they could send referrals your way (you can also offer to do the same for them).
Look Into Local Business Organizations And Civic Groups With Lots Of Connections
Try looking for people who are in groups that have a lot of connections. You can find local business organizations and civic groups like Rotary and Elks on the internet, or you can look them up in your phone book.
If you're not sure what kind of group to join, ask around and see if there are any that seem interesting to you. You might be surprised at how many people belong to various clubs in different fields someone may know someone else who needs work done!
Offer Your Services To Businesses That Already Have Your Ideal Clients As Customers
If you're in a field where clients are easy to find, or if you only have a few clients and want more, try offering your services to businesses that already have your ideal clients as customers. For example, if you're a graphic designer who specializes in branding for authors, think about approaching a book publisher or bookstore you frequent. 
Offer to design something for free as an introduction or offer an hourly rate on the low end (even just $10) so they know what their investment will be if they decide to work with you long-term. If they like what they see and want more work done by your business, ask them how they'd recommend helping other people find out about their experience working with you through referrals. And be sure to take notes!
Once the project is completed, ask for testimonials from your new contact at the company; this will make it easier when pitching future projects since there's feedback from real customers already built into it!
Answer Questions On Q&A Sites Like Quora And Yahoo Answers
If you can offer a great answer to the genuine question, they'll often check out your profile/bio and jump over to visit your website. Just be sure that what you're doing isn't considered spammy!
Answer questions on Q&A sites like Quora and Yahoo Answers. If you can offer a great answer to genuine questions, they'll often check out your profile/bio and jump over to visit your website. 
Just be sure that what you're doing isn't considered spammy!
Be sure that the questions are relevant to your business. For example, if you're a web designer and someone asks about how to change the font size in Word, it's probably not the best fit for you (unless of course, you specialize in that kind of thing).
Don't try answering questions too broad or too specific. The person asking will likely just be looking for some general information or perhaps their personal experience with something similar.
Avoid answering opinion-based questions too much – these are generally subjective by nature so it's hard to give an objective answer without sounding like an expert when really all they want is advice from someone who has experience with this particular topic area (but not necessarily expertise).
Finally, don't try answering technical queries unless it's something that could potentially benefit your business (e.g., if there's a big problem with WordPress security then maybe providing some insight into how this could happen would help attract new clients).
Looking to break into the freelance graphic design industry? Check out our comprehensive guide on finding freelance graphic design work and start your journey to a successful design career.
Offer To Write A Guest Post For Websites & Blogs In Your Industry
It's one of the best ways to attract your ideal client (and make them aware of the ways you can help them) because they're already interested in learning more about that blog's topic.
Offer to write a guest post for websites & blogs in your industry. It's one of the best ways to attract your ideal client (and make them aware of the ways you can help them) because they're already interested in learning more about that blog's topic.
Write an article that is useful and educational for the website's readers, but also includes links back to your site where people can learn more about how you can help with their specific needs or problems.
When submitting a guest post, make sure it has been thoroughly researched so that it is accurate and informative (including citing any sources used). You don't want to give readers incorrect information that doesn't solve any problems! Instead, provide helpful advice on the topic at hand without being salesy or promotional (which may get rejected).
Follow up with those who've written posts before—you could even offer them discounts if they refer customers directly through their website instead of yours!
Final Thoughts
As you can see, there are many ways to find clients outside of Craigslist and Upwork. 
Whether you're a designer or developer, there is no shortage of opportunities out there for you to find new work. If you are running your own freelance business and have struggled with finding clients in the past, use one or more of these methods to get yourself out there into the marketplace.
If you have any questions about this article please don't hesitate to ask me in the comments below!
Further Reading
Find Clients as a Freelancer: Discover effective strategies to find and attract clients as a freelancer in a competitive market.
Tips to Find Legit Craigslist Gigs: Learn valuable tips for identifying and securing legitimate freelance gigs on Craigslist.
How to Get Clients Online: 6 Ways to Find New Freelance Work: Explore six proven methods to find new freelance work online and consistently attract clients.
People Also Ask
What Is Upwork?
Upwork is an online platform that allows clients to hire freelancers for projects. There are two sides to the site: "Employers" and "Freelancers." Clients can post jobs they want to be done, and freelancers will bid on them to get hired. Once someone has been hired by a client, they can then complete tasks as part of the project or task at hand.
How Long Does It Take To Find A Client?
The good news is that there are plenty of clients out there, and you can find one for your business. You just have to know how to approach them and when. The key thing is that you're not going to get many clients by sitting around on your computer all day waiting for them to come knocking on your door.
It's important that you actively seek out potential clients who will pay for what you provide as well as look for opportunities where you can build relationships with people who might potentially need what your company provides.
What Is The Best Way To Find Clients Outside Of Craigslist And Upwork?
The easiest way to get clients outside of Craigslist and Upwork is to go where the customers are. For you to find clients, they must first be looking for your services. People don't just randomly stumble upon your page; they have to be actively searching for what you offer. 
The best way is by leveraging Google's ranking algorithm and getting your website on top of the search results. This is where SEO comes in, or Search Engine Optimization (SEO). SEO helps improve the visibility of web pages by optimizing them based on how search engines work, which allows users better access when seeking answers about a topic or product/service online. 
You can also use social media ads such as Facebook Ads or Instagram Ads but this requires a big budget because these platforms charge on a click basis so if someone clicks on one of those ads then it will cost money!
What Is The Difference Between A Freelancer And A Contractor?
A freelancer is someone who can work on their own, while a contractor is someone who needs to be supervised by you or your team. For example, if you're looking for someone to put together designs for your business cards, then you might want to hire an independent freelancer. 
On the other hand, if you have an employee in mind and would like them to create graphics for social media posts and newsletters, then they may make more sense as part of your team (and therefore should probably be hired as contract labor).
How Do I Find Good Freelancers/Contractors/Employees?
Your best bet is asking around within your network of friends and colleagues; not only will they know which people would be a good fit for this role but also give them more credibility when coming from personal recommendations rather than simply listing their resume online somewhere along with others' resumes! 
If there's no one around who knows anyone remotely qualified enough or if none of those people seem interested in doing it themselves then consider hiring through some kind of intermediary service (like Upwork). 
You'll still need references though since these services only provide ratings based on previous jobs done, so ask those close friends again what they think about each applicant before making any final decisions."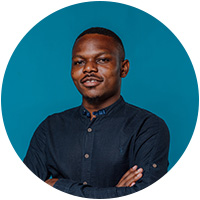 Costantine Edward is a digital marketing expert, freelance writer, and entrepreneur who helps people attain financial freedom. I've been working in marketing since I was 18 years old and have managed to build a successful career doing what I love.