The freelance graphic design industry is growing rapidly as more and more people look for work-from-home opportunities or side hustles to boost their income. 
What's great about freelance graphic design is that it requires zero startup costs all you need is a computer, internet connection, and talent. If you have the skills and the drive, you can quickly turn your passion into a profitable career.
Even better news: there's no shortage of freelance graphic design websites where you can find clients willing to pay for your services. And don't worry if you're just starting you'll be surprised by how many people are looking for entry-level designers who are eager to learn and grow their portfolios.
We've rounded up 19 of the best places to find freelance graphic design work so that you can start earning money today!
Takeaways
Explore a variety of online platforms dedicated to freelance graphic designers.
Utilize websites like Upwork, Freelancer, Fiverr, and more to find graphic design projects.
Create a compelling profile and portfolio to showcase your skills and attract clients.
Read reviews and ratings to assess the credibility and reliability of potential clients.
Set clear expectations with clients regarding project scope, timeline, and payment terms.
Stay updated with industry trends and continuously improve your design skills.
Leverage the power of networking and referrals to expand your client base.
Prioritize effective communication to build strong client relationships.
Research and compare fees, commissions, and terms of use on different platforms.
Always deliver high-quality work to build a positive reputation and secure repeat business.
1. 99 Designs
99 Designs is an online graphic design marketplace that allows freelancers to do work for clients, who can then rate the freelancer on their performance.
99 Designs is the world's largest graphic design marketplace, with over 1 million designers and over 3 million contest entries. It has been featured in Forbes and Bloomberg Businessweek. Users can post jobs and receive proposals from designers all over the world.
Hiring a freelance designer can be challenging, especially if you're new to the process. Discover valuable insights in our guide on how to hire a freelance designer when you're unsure about where to start.
2. Behance
Behance is a great tool to use if you want to get paid to design. It's one of the most popular websites for creatives like graphic designers, illustrators, and photographers.
You can use Behance to showcase your creative work and get hired as a freelancer. You can also get hired directly through Behance as they have partnered with companies such as Adobe and Microsoft that hire freelance designers on their platform.
Behance has been around since 2007, so it's considered one of the oldest sites that offer talent acquisition for freelance designers (and other freelancers). If you have an active portfolio on Behance then this could help when applying for jobs because companies will see that you already have experience working with clients from these big brands like Adobe or Microsoft!
3. Design Cuts
Design Cuts is a design marketplace that offers all types of resources from designers all over the world. This means you get access to thousands of high-quality graphics, fonts, templates, and more. Design Cuts also provides a wide variety of premium stock photos that come with commercial licenses so you can use them however you want.
Design Cuts is an easy way for you to find the resources you need for your next project without having to spend hours searching through Google images or designing something yourself.
Successful marketing research projects rely on well-collected data. Learn more about effective data collection strategies in our article about how I collected the data for my marketing research project to enhance the quality of your research outcomes.
4. Designhill
Designhill is a graphic design platform for designers to earn, participate, work and share their work and is a one-point stop for business owners to source high-quality designs including logos, website design, and more at affordable prices.
The Designhill platform connects designers from around the world with businesses looking for graphic design services. When you sign up as a designer on Designhill you can upload your best portfolio of logos or websites that are your proudest works along with other important details like your location and years of experience in the field of graphic design (if any). 
You can also set up multiple pricing packages that suit each client's budget so that they can pay only what they can afford while still getting access to top-notch designers across the globe. 
Business owners will be able to browse through portfolios of thousands of talented designers based on various categories such as logo design or website designing etc., so it's very easy for them to find exactly what they are looking for when they need new branding materials designed quickly!
5. Coroflot
Coroflot is a great place for you to start your search for freelance design jobs. It boasts over 1 million designers and other creative professionals, so you can be sure that you'll find someone willing to hire you on Coroflot. Plus, the site has an excellent job board where companies post their needs and freelancers like yourself can apply for them.
Coroflot also has some other great features that make it easy for both employers and employees alike:
A portfolio gallery where you can show off your work in one centralized location (and add a description if needed)
A "My Work" page where employers can get more information on what kind of designer they want to hire
6. Create My Design
If you're a beginner and looking for a platform that allows you to make money from home, then Create My Design is the best option for you. The site has less competition but still offers enough projects for beginners to start earning money quickly.
Create My Design also has an extensive portfolio of over 6,000 designers that can help you find inspiration. It's easy to use and provides a simple interface which makes it user-friendly even if you are new to graphic designing.
Building a thriving freelance graphic design business involves understanding your clients' needs. Dive into The Ultimate Guide to Freelance Graphic Design Clients' Success to gain actionable tips on client relationships and business growth.
7. Crowdspring
Crowdspring is a great place to put your design job out into the world. The site allows you to post your project and get back over 100 designs for it. 
You can also use the site to post jobs for other design projects, which could be an excellent way to find new clients or even work on projects outside of graphic design if that's something that interests you!
Crowdspring uses a pay what you want a model with their fees starting at 0%, so there's no risk involved in posting your job here. If nobody bids on it, Crowdspring will not charge any fees at all! 
This means that even if nobody bids on your project, it still won't cost anything for you as long as none of them decide they want their logo designed by someone else instead (they're welcome).
In addition to logos and book covers (website design), Crowdspring offers services like business card creation, email templates, infographics creation, and much more!
8. Dribbble
Dribbble is a community of designers answering that question each day. Web designers, graphic designers, illustrators, icon artists, typographers, logo designers, and other creative types share small screenshots (shots) that show their work, process, and current projects.
The shots are organized into groups called "shots" by the user who uploads them. A shot can be more than one image and you can view all shots in a group as thumbnails or full-size images depending on your browser settings. Once you sign up for an account at Dribbble you'll be able to save shots to your profile page as well as favorite them to come back later.
9. Freelancer
If you're an aspiring graphic designer looking for freelance work, Freelancer is a great place to start. The site is easy to navigate and offers plenty of opportunities for designers with the right skill set. 
There are also lots of jobs available at any given time, so finding something that fits your needs shouldn't be too difficult.
Freelancer has a wide selection of graphic design jobs and pays well for quality work done by professionals in the industry. 
With such an enormous pool of potential clients from which you can choose, it's no surprise that there are also many great reviews on Freelancer about working with professional freelancers there as well as their overall experience using the site itself!
10. Graphic Designer Marketplace
Graphic Designer Marketplace is a free service that allows graphic designers to create online portfolios and post their work for other designers to bid on. It's easy to get started, or you can log in with your Facebook or Google Account if you want to quickly sign up.
Once you've set up an account, the next step is posting projects and receiving bids from the pool of available freelancers. If you don't have any projects posted yet, Graphic Designer Marketplace provides some inspiration for setting up your first project.
When bidding on a project (or posting one), both parties must understand what's expected of them before signing contracts or accepting payments so that there are no misunderstandings later down the road when it comes time for deliverables due dates etcetera!
Finding the perfect freelance graphic designer can greatly impact your project's success. Explore our list of 10 tips for finding the perfect freelance graphic designer to make informed decisions when selecting a designer for your creative needs.
11. Upwork
Got a great portfolio of work, but no clients? Upwork is a platform where businesses can post projects and freelancers can bid on them. If you're looking for an easy way to get your foot in the door with new clients, Upwork is an excellent option.
The site allows you to set up a profile and upload samples of your work so that potential clients can see what you're capable of doing and it's free to join! 
The only downside here is that there's a $10 fee each time you accept or reject a job posting on the site (once you've been accepted into their program). But if this means finding more gigs than ever before? It might be worth it!
Upwork also offers an hourly payment option which means more flexibility when it comes down to billing out all those hours spent creating fresh designs each month.
12. Hiretheworld
Hiretheworld is a crowdsourcing platform for designers, developers, and other creatives. You post your design project on the site, select your winner and pay a fee to the site. This can be useful if you're looking for a way to get paid while doing freelance work at the same time.
It's also great if you have an idea but don't have time or money to develop it yourself because Hiretheworld will find someone who does!
13. Logo Arena
Logo Arena is a graphic design website that allows you to create logos and marketing materials for your business. It's also one of the most affordable options on this list, with packages starting at $29/month.
The site has a clean layout and easy-to-use interface, so even beginners can get started quickly. The process begins by choosing the color palette you want to work with, which determines how your logo will look when it is finished (and whether it will be able to be used as a full vector or only in certain sizes). 
Once you choose your palette and pick out some fonts, Logo Arena guides you through the rest of the steps necessary to complete your design making it easy for anyone who isn't an expert designer but still wants professional results!
14. Minted
Minted is a platform that allows you to create and sell your designs, but it's also an online community where designers can share their work with others. The site has an excellent selection of premium quality products like home decor, stationery, and jewelry and they're all available to buy online.
You'll find paid freelance design jobs posted on minted's website from time to time (most recently there was a call for artists to design wedding invitations), but if you want regular work from them, it's best to join their community first by applying for free membership. 
Once your account is approved, you'll be able to submit your portfolio for review and apply for open calls when they appear on the site.
15. OnlineJobs.ph
online jobs. ph is an online marketplace that connects employers with Filipino workers who are seeking freelance or full-time employment opportunities in the Philippines. The site provides a large pool of talented freelancers, and it's a good place to find reliable remote workers for your project.
Since there are thousands of people already registered on this website, it's also an easy way to find virtual assistants from the Philippines if you don't want to deal with finding someone locally.
16. PeoplePerHour
PeoplePerHour is a great place to start if you're looking for freelance graphic design jobs. The company was originally based in the UK but has quickly expanded to include users from all over the world. 
This platform offers exceptional service to a wide range of clients, which means that they can provide you with plenty of work opportunities. However, it also means that many other designers would like to work with these same clients; this means that it's important for you to make sure your skills are up-to-date and relevant.
You can sign up as a designer on PeoplePerHour by completing their brief registration process, which requires only basic information such as your name and email address. 
Once registered as an approved designer (which takes less than 5 minutes), creating new projects becomes easy because they require very little effort just click "create project" from the homepage or from any page where projects appear underneath categories such as "graphic design" or "logo design." 
You'll also need access details such as billing information so that payments can be made through PayPal once completed successfully!
Delays in design projects can be frustrating, but there are ways to address them effectively. Discover actionable steps in our article on what to do when your design project is taking forever to finish to manage project timelines and maintain client satisfaction.
17. Pressfoto
Pressfoto is a website that allows users to post their photos, along with information about them. It allows users to categorize their photos and add tags so they can be easily found by others.
There are some limitations on what you can do with Pressfoto:
You can't resize or rotate your uploads. This means that before uploading a photo, you'll have to check whether it's the right size and orientation for your needs; if not, you'll need to go back into your editing software and make changes there first before uploading again. 
If this becomes too much of a hassle (and/or time-consuming), then it may not be worth using Pressfoto after all!
Conclusion
I hope you enjoyed the content above and if you have any questions or comments, feel free to leave a response below. Also, make sure to share this post with anyone else who wants to help create amazing logos. Thanks!
Further Reading
Here are some additional resources for further reading on freelance graphic design websites:
Jeff Bullas: Jeff Bullas provides insights into the top websites for freelance graphic designers. Explore the list of recommended platforms for finding graphic design gigs at Jeff Bullas – Freelance Websites for Graphic Designers.
WaveApps: WaveApps discusses various job websites that are ideal for freelance graphic designers. Learn about these platforms and how they can help you secure graphic design projects at WaveApps – Graphic Design Job Websites.
Niche Pursuits: Niche Pursuits offers insights into the best websites for freelance graphic designers. Discover platforms that cater specifically to graphic design professionals and enhance your freelancing journey at Niche Pursuits – Best Freelance Graphic Designer Websites.
Frequently Asked Questions
What Is 99designs?
99designs is a community of more than one million graphic designers and logo designers from around the world who compete to create custom logos and designs for businesses. The typical client spends less than $1,000 on their project. 
If you're a graphic designer looking for freelance work, you can join the community as a designer and start competing in logo design contests yourself. 
If you already have some experience as an artist or designer, we recommend that you take our free design test to see how your skills stack up against other artists in our community!
What Is The Difference Between A Graphic Designer And A Web Designer?
A graphic designer specializes in creating visual elements, such as logos, brochures, and business cards. A web designer creates websites. They are different skill sets that require different training. However, both work closely together to create brand images that are engaging and visually appealing to their audience.
How Much Do Graphic Designers Charge Per Hour?
The average hourly rate for freelance designers across all industries is $40/hour according to PayScale's 2014 Design Salary Report; however, many factors could impact how much you earn as a freelancer such as your location (the cost of living varies greatly from city-to-city), experience level, quality of work produced, etc… 
Since this article ranks freelance jobs based on quality rather than the price we've omitted any sites where we found less than four reviews because it would be impossible for us to accurately estimate what someone might pay in those cases!
Are There Any Other Platforms For Freelance Graphic Design That You Recommend?
Yes, there are many great sites you can use to sell your designs. Some of the best include 99 Designs, Designhill and Freelancer. You may want to check out the infographic below to see a comparison between these three platforms:
Is It Possible To Get Paid A Lot Of Money Doing This Kind Of Work?
It depends on how fast you can complete projects and how much competition there is on each platform. The more people who sign up as designers on 99Designs (or another platform), the less likely it will be that they'll pay high prices for your work since there are so many options available at once!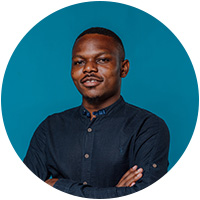 Costantine Edward is a digital marketing expert, freelance writer, and entrepreneur who helps people attain financial freedom. I've been working in marketing since I was 18 years old and have managed to build a successful career doing what I love.