You are probably familiar with sites like Fiverr and Freelancer, where you can hire freelancers to do all sorts of tasks for you. But did you know some sites will pay you to design stuff? And not just small tasks either, but full work-for-hire projects too!
If you're looking for a way to make money from your creativity and design skills, this article is for you. Below we've listed 20 sites where designers can find jobs that pay them in cash or cryptocurrency. We'll explain how each site works, what kinds of opportunities they have available, and how much money designers can expect to make on each one.
Takeaways
Explore various online platforms that offer opportunities for designers to earn money through their creative skills.
Diverse websites provide avenues to monetize design talents, from graphic design to web design and more.
Freelance designers can find platforms that match their expertise and interests, allowing them to showcase their work and get paid.
Research and choose the websites that align with your design niche and preferences for the best earning potential.
Keep refining your design portfolio and skills to increase your chances of success on these platforms.
1. 99 Designs
99 Designs is a crowdsourcing platform where you can get paid to design anything. The site lets you design T-shirts, logos, websites, and more. And if you're good enough at designing, 99 Designs may even pay you more than what your work is worth.
The best part about this site is that it's free to join and the only thing you need to do is submit your designs. Once submitted, other users on the platform will rate them based on their quality and usefulness in real-world situations (like designing logos or websites). The higher-rated designs are then put up for sale on their website where people can buy them for cheap prices since they were made by amateur designers like yourself!
Becoming a successful freelance graphic designer requires careful planning and strategic steps. Explore our comprehensive guide on How to Become a Freelance Graphic Designer in 10 Steps to kick-start your journey in the design world.
2. Designhill
Designhill is an online marketplace for custom design projects. As a designer, you can provide your graphic designs to customers who need them. You can get paid to design logos, websites, apps, and more!
If you're interested in designing t-shirts or posters for people on the platform then Designhill is a great place to start. You can get paid to create custom t-shirts for clients who have ideas and concepts but no graphic designers on hand.
3. GraphicSprings
GraphicSprings is a graphic design marketplace where you can post any design project and have it completed by a professional graphic designer. They offer a wide range of services, including logo design, business cards, and marketing materials.
The website's service team will help you with the entire process from start to finish—from coming up with ideas for your project to choosing the right kind of designer for your needs.
4. Threadless
Threadless is a unique site that offers designers the chance to get paid for their work while they are still in the process of creating it. Unlike other sites where you submit your designs after they're finished, Threadless encourages designers to submit sketches and ideas as they come along. This way, the community can help shape the product before any serious time investment has been put into it.
You'll have to submit one idea at a time, but once you do, you'll be able to see how many people voted for it (and whether or not it was accepted). If your design gets selected by Threadless' team of judges which happens about 40% of the time you'll be able to choose what you want from a variety of options: money ($500-1,000), store credit ($500-$1,000), or swag ($150-$300). You can also sell prints on their site if your design gets selected!
Timing is crucial when it comes to making changes to a client's project. Gain insights on waiting periods and adjustments with our advice on How Long Should I Wait to Make Changes to a Client's Project.
5. T-Junction
T-Junction is a crowdsourced design marketplace for graphic design professionals and entrepreneurs. T-Junction is the first of its kind to give companies access to high-quality designs from freelancers without having to manage the process or deal with designers directly. It's also an easy way for designers to get paid while working on projects they love no more sending out dozens of proposals only to wait months before hearing back!
Here's how it works: Participate in weekly challenges by creating designs around specific topics (e.g., branding), then submit your work publicly or privately via the platform. We have a large community of clients that are always looking for new talent, so if one of them likes your design, they can request a custom quote from you directly through our messaging system!
6. Crowdspring
Crowdspring is a marketplace for designers. It's a service that allows you to post design contests on their site and get designs from designers in the Crowdspring community.
You can also hire a designer directly on Crowdspring. If you find yourself stuck, or just want more options, try posting your project on sites like 99designs or Crowdspring.
7. Envato Studio
Envato Studio is a website that allows designers to create and sell their work to others. It's a marketplace for designers to sell their designs, templates, themes, and other assets for use in products like websites, blogs, and ebooks. If you've got an eye for design or are looking to start creating cool things with your computer (or tablet).
Envato Studio might be the place for you. With over 2 million members from all over the world selling over 3 million items each month, they're one of the biggest platforms out there for selling digital goods online.
8. DesignCrowd
DesignCrowd is a crowdsourcing platform where designers compete to solve your design challenges. It's a great way to get a logo, website, graphic design, or other design work done on the cheap.
Designers submit their ideas for your challenge and you pick the one you like best. You pay only when you accept an entry, which saves you time and money compared with hiring someone directly.
Transitioning from a full-time job to freelance graphic design offers unique challenges. Discover my personal journey and experiences in How I Went From Working Full-Time to Being a Freelance Graphic Designer.
9. Mano Design Company
Mano Design Company is a site where you can create logo designs and get paid for your work. The site is free to use, which means you won't have to spend any money to get started. This is great because it allows you to see what the platform looks like without having to pay anything.
If you do decide that Mano is the right place for your talents, then there are plenty of opportunities available for making money here. You can get paid $5 per logo design or $20 per website design and those aren't even the highest paying jobs! The company also has an affiliate program that pays out up to 25%.
10. Paper Leaf Design Co.
Paper Leaf Design Co. is a graphic design marketplace. It's a marketplace for designers, clients, freelancers, and small businesses. This site allows you to join as a contributor and sell your designs through the site. You can also be hired by other contributors who have work available to design on their behalf as well as get paid for your work directly from clients all without having to deal with fees or commissions!
Paper Leaf works like an online stock market where any member can buy or sell products by using credits (the site's currency). The more you contribute, the more credits you'll earn which will allow you to purchase higher-priced items at their discounted prices but don't worry: even if it takes time before your earnings can reach these levels, there are plenty of things that cost less than 1 credit so that anyone can afford them!
11. Topcoder
Topcoder is a community of 500,000+ developers, designers, and data scientists who compete in challenges for real-world clients. Topcoder's client roster includes some of the world's largest technology companies (Microsoft, IBM, Google).
You can get paid to do everything from designing logos to building mobile apps to writing code. While it might not be as cushy as working at an office all day long you'll have to work on your schedule Five Tips For Designing Logos That Don't Need To Be Redesigned Every Two Years there are perks: You'll have access to an online forum filled with other talented professionals who can give you advice as you build your portfolio and find new clients.
12. Logo Arena
You can also get your logo designed through Logo Arena, a platform where you get to choose from a selection of logo design templates. The majority of these designs are created by professional designers, who compete for your business.
The site works on a rating system, so you can choose the best designer for your project by looking at their previous customer ratings and reviews.
13. Creative Market
Creative Market is a marketplace for design resources. They have a wide range of products, including fonts, templates, stock photos, and vector graphics.
There are thousands of fonts to choose from in the Creative Market font library. You can search by typeface category or use the filter tool to narrow your search by font style or weight (bold or light). It's easy to find the perfect font for your project!
Crafting an effective leaflet design for a restaurant requires creativity and attention to detail. Dive into our tips on How to Design a Leaflet for a Restaurant to create captivating marketing materials for culinary businesses.
14. Zeerk
Zeerk is a platform where you can get paid to design logos, websites, and more. You can sign up for free and start designing right away. Zeerk has thousands of requests from clients that need logos and businesses who want to update their brand. You can submit your portfolio as well as request jobs in the marketplace.
If you are a graphic designer looking for an opportunity to make money online, then this is the website for you!
15. 48hourslogo
You can run a logo design contest on 48hourslogo and get paid for your designs. It's one of the best places to sell logo designs online.
You can submit your designs in more than 20 different categories, including business logos, web design logos, and more.
If you're looking for some inspiration before you start designing your logo, check out their gallery page which features some of the best logo designs from previous contests.
16. LogoMyWay
LogoMyWay is a logo design marketplace that allows designers to submit designs for clients to choose from. It also provides a platform for designers to display their work, so clients can browse through the designer's portfolio before choosing them for their project.
The best part about LogoMyWay is that it allows you to earn money as a designer without having any prior experience! You don't have to be an expert in design or have worked with this type of platform before all you need is some creativity and good ideas!
17. The Creative Group (TCG)
The Creative Group (TCG) is a global design agency that provides a wide range of services including web design, web development, mobile app design, UX design, and more. TCG works with companies of all sizes to help them reach their goals.
If you're interested in taking on an assignment for TCG or are just curious about working with them as a freelancer then you can apply here.
18. DesignBro
DesignBro is a marketplace for designers. Designers submit their portfolios, and clients browse through them to find the look they want. Once you've chosen the design you want, the designer will send you a link to pay for your order. You'll be able to choose whether or not your payment goes through DesignBro or directly to them (though if it's through DesignBro, they get a cut).
DesignBros also has an affiliate program where designers can earn money by referring clients to the site.
19. Cad Crowd
Cad Crowd is a website that allows you to post your design needs, and then have designers compete to create a logo for you. You can also choose to pay for a design or pay for a logo that you can use for free. In addition to logos, Cad Crowd offers many other types of graphic design services as well, including business cards and infographics.
20. Hatchwise Web Design Proposals Marketplace
Now, onto Hatchwise. Hatch wise is a web design proposal marketplace that connects freelance web designers with clients looking for a new website. The platform provides the tools you need to create a professional proposal and helps you get paid for your work.
Hatch wise was founded by Josh Loberg and Michael Jervis in 2015. In 2018 they launched the Web Design Proposal Marketplace a place where any freelancer can offer their services to potential clients around the world at an affordable price point (as low as $100). 
The site also allows designers to make money by taking on projects through their network of fellow designers or by building their team of specialists within Hatchwise (for example copywriters or SEO experts).
Making informed decisions in your freelance graphic design business involves utilizing marketing research. Learn valuable insights in How to Make a Good Decision Using Marketing Research to guide your choices and enhance your professional success.
Final Thoughts
So there you have it. There are a ton of sites that will pay you to design stuff, which is great news for those who love creating cool-looking graphics and layouts.
If you're just getting started with designing, or if this is your first time reading about these types of sites, then we recommend starting with Canva and Design Crowd. You'll be able to make money quickly, with little effort required on your part.
For those who have some experience under their belt already, we recommend checking out 99designs, Crowdsource (formerly called DesignCrowd), and Freelancer if you want more flexibility in what kind of projects come across your desk or if the pay is better than other sites. Just don't forget to always check out the terms before signing up!
Further Reading
Here are some additional resources you might find valuable for exploring opportunities to earn money online:
Secret Websites to Make Money: Discover lesser-known online platforms that offer various ways to generate income.
20 Amazing Sites That Will Pay You $100+ Per Article: Explore a list of websites where you can contribute your writing skills and earn substantial compensation per article.
Websites That Pay You for Your Skills: Learn about websites that provide opportunities to monetize your skills and talents.
People Also Ask
How Much Do You Get Paid?
The payout depends on the site, so you'll have to look at each one carefully. Some sites only pay a few cents per design submission, while others pay up to $5. For example, if you submit five designs on a website that pays $5 per design submission, then you'll make $25 total. 
If a website only pays out when your design is chosen for publication (and many do), then it could take them several months or longer before they send out a payment. You should also be wary of websites that promise huge amounts of money the majority of these sites are scams.*
How Many Designs Do I Have To Make?
The amount varies from site to site; some companies want just one or two submissions while others want dozens.
What Is The Best Way To Get Started?
There are a few ways you can get your portfolio off the ground. You can start by designing things for yourself and submit them to these sites, or you can simply start designing other people's projects. Some good resources for finding work include Behance and DesignCrowd (which also has a blog with some great advice on how to find more design gigs).
How Can I Get Paid?
Most of these sites will pay you through Paypal or bank transfer when your project is complete if you decide that's what works best for your situation. Paypal will take a small percentage of your payment as its fee, but it's still worth using because it's so convenient and easy (and there are no fees when sending money internationally!).
Do You Have To Pay To Get A Logo?
No, we don't charge for logos and we don't believe in designing for free. We think that the best way for you to get the most value from our services is by paying a small fee upfront, rather than having your money tied up in hours and hours of design work that might or might not be paid for by our clients. 
For example, if you want us to create a logo for you and it takes us two hours or more of work on your behalf (for example: setting up meetings and getting feedback from clients), then we will charge for our time at $100/hour unless it's part of an existing package deal with another company or organization where there will be multiple logos created within this timeframe.
What Is The Difference Between A Logo And A Business Card?
This can be confusing. A logo is an image that represents your brand, while a business card is an actual card that people can hold in their hands and bring with them to meetings or events. You likely have seen logos on t-shirts, hats, pens, and other items as well. Logos are relatively small images (about 2″ x 2″) while business cards are typically 3.5″ x 2″.
What Is The Best Way To Start?
The easiest way to get started is by using one of the sites listed above. If you're just getting started, you must design something based on what your audience wants (and not just your preferences). The number one mistake people make when designing for stock sites is that they try too hard to impress others with their ideas rather than focusing on what their customers would buy.
What Are Some Good Sites Where I Can Submit My Designs?
There are many great sites where designers can submit their work and earn money from selling it. Here's a list of some popular ones:
StockSnap (for photographers)
iStockphoto (for designers)
Canva (for non-designers who want an easy way to create professional designs)
CafePress (for t-shirt or coffee mug creators)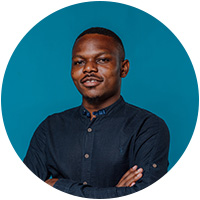 Costantine Edward is a digital marketing expert, freelance writer, and entrepreneur who helps people attain financial freedom. I've been working in marketing since I was 18 years old and have managed to build a successful career doing what I love.