If you're a digital marketing expert, why not open an agency? It's a great way to make money and build up your own business. You can set your hours, be your boss and focus on something that you love. The pay is good too!
Takeaways
1. Launching a digital marketing agency requires thorough planning, understanding your target audience, and building a strong portfolio.
2. Define your agency's niche and services to stand out in the competitive market and attract potential clients.
3. Acquire essential digital marketing skills, including SEO, PPC, social media marketing, content marketing, and analytics.
4. Effective communication, project management, and client relationship skills are vital for running a successful agency.
5. To ensure long-term success and growth, continuously update your strategies, stay informed about industry trends, and invest in continuous learning for yourself and your team.
You Are The Boss
As a digital marketing agency owner, you get to make all of the decisions about how your business will run. You set the rules and decide what your team needs to accomplish to succeed.
As with any job, there are plenty of pros and cons that come along with being a boss but if you can handle the responsibility and enjoy being in charge, starting an agency might be right for you!
Discover the world of ghostwriting and how it can elevate your content! Our guide on What Ghostwriting is All About & How It Can Help You will provide you with valuable insights and expert advice to enhance your writing journey.
You Can Work From Home, Or Anywhere In The World
You can work from anywhere in the world. You can travel while working and make money at the same time, or you can choose to stay in one place and work remotely for clients all over the world. Working from home is another option as well; some people prefer this as it allows them more flexibility with their schedule.
If you're going to be doing a lot of traveling, then having your laptop or smartphone will come in handy so that you have access to all of your tools wherever you are. 
If you plan on working from coffee shops or coworking spaces (which allow remote workers), then consider getting an internet dongle like an Express Wifi router so that there's always good internet available wherever you go!
Business Is Digital And Growing
Digital marketing is the future of business. It's the future of marketing. It's the future of advertising, and it will change how you communicate with your customers forever.
In short: digital marketing is going to be huge in the coming years. As a result, businesses that have already committed themselves to digital transformation will have a significant advantage over those who haven't yet leaped into this brave new world.
Master the art of writing for the internet with our step-by-step guide. Learn How to Write for the Internet in 10 Steps and create captivating online content that engages and converts your audience effectively.
The Pay Is Good
You may not have realized it, but there's a good chance you're already doing digital marketing. If you've ever posted something on Facebook or Instagram, or even if you've just searched for the best price on Amazon before buying something, then congratulations! You're a digital marketer!
If you want to make some real money with your skills as a digital marketer, though, and who doesn't? then starting an agency is probably your best bet. This can be especially true if your area of expertise is SEO (search engine optimization), as clients tend to pay higher salaries for SEO professionals than for other kinds of online marketing professionals.
There's A Huge Demand For Your Services
One of the best reasons to start your digital marketing agency is that the demand for your services is growing. As more and more businesses are learning about the power of digital marketing, they're looking for help from professionals who know what they're doing. 
This means that there will always be a steady stream of projects coming in from new clients and when you bring on other people who can do their part, it only increases the flow of work.
You Can Learn On The Job
There are many ways to learn digital marketing, and one of them is by working at an agency. You can learn from your client's needs, the other agencies in your industry, conferences and seminars, online courses, books, and even peer advice. Here's how:
Learn from your clients: Working in-house with clients will give you a unique opportunity to see firsthand what they need out of their campaigns-both now and as they grow into their brand over time. You'll gain insight into how businesses operate on a day-to-day basis which will help inform future decisions about your agency (or any future projects).
Learn from other agencies: If you're already an employee at an agency then this might not be applicable for you but if not then take advantage of any networking opportunities available such as attending industry events or joining LinkedIn groups related to digital marketing so that you can stay up to date with industry trends (and also build connections).
Looking to take your blog post writing to the next level? Our comprehensive tips in The Quickest Way to Improve Your Blog Post Writing will help you refine your skills and craft engaging blog posts that stand out in the digital landscape.
It's A Creative Challenge
Digital marketing is a creative field, and you can use your creativity to solve problems for your clients. For example, you could take an existing digital marketing strategy and improve upon it based on what you've learned from previous projects. Or, if you're starting fresh with a new client or company, you could come up with an entirely new approach to meet their needs.
This business offers plenty of opportunities to be creative within the scope of digital marketing and beyond! Many agencies also offer content creation services (copywriting or web design), social media management, email marketing campaigns, and more. 
Whatever type of work interests you most as a freelancer or entrepreneur in this field will likely become one of your specialties over time as well but no matter which aspect(s) resonate most strongly with your style of problem-solving and making stuff happen online (or offline), 
There's always something satisfying about knowing that whatever project comes next will require just enough creativity for everyone involved (including yourself).
Digital Marketing Agencies Can Be Small Businesses
You don't need to be a big business to start. You can run a digital marketing agency from your home, or an office. You can hire employees or outsource work. You can focus on one or two services and become an expert in them, or you can offer as many services as possible and give people what they need/want on their terms. You can specialize in any niche you like!
You Can Specialize Your Agency If You Want To Focus On One Thing
One of the nice things about being a digital agency owner is that you can specialize your business to focus on one niche or industry.
If you're passionate about digital marketing and want to consult with clients in your local area, then starting an agency may be a great opportunity. 
If you want to work with start-ups, but not necessarily as an employee for one of them directly, running your agency could also be perfect for this kind of client base. You will have more freedom to take on different projects and choose which ones are most interesting or profitable for you.
You Don't Need A Degree To Be Successful
Do you have the skills and experience to start your digital marketing agency? Then you can probably get away without having a college degree. If you're still in school, do what you can while taking classes to teach yourself digital marketing. 
The majority of new hires at tech companies don't have computer science degrees but are skilled programmers who learned how to code on their own time or by taking online courses from Udacity, Coursera, and other providers.
This same learning model applies to digital marketing: You will be able to leverage free online content such as blogs and videos from sites like Hubspot and DigitalMarketer; books like Brian Dean's Book Authority Site (on Amazon) which describes how he grew his SEO blog with zero outside funding from 2014-2017 
Even YouTube channels like Neil Patel's Quick Sprout Academy where he shares tips about SEO traffic generation strategies that helped earn him millions of dollars per year starting as an entrepreneur just five years ago!
Considering a major in digital marketing? Get valuable advice from professionals in the field in our article on Why Major in Digital Marketing? Professor Advice. Gain insights into the exciting world of digital marketing and explore potential career opportunities.
You've Got Lots Of Competitors To Aim For
When we set out to start a digital marketing agency, one of the first things we did was check out how many competitors had already been in business for at least 3 years. In our case, it was 30-40 companies. That was a huge number!
We were pretty sure that if all these other agencies were still around and doing okay, then there had to be something more to what they were doing than just having a website and sending out promotional emails every once in a while. 
So as you can imagine, we decided right then and there that we wanted our agency to be better than all these other ones around us…and so far it has worked well!
We found ways to build ourselves up better than our competition. We created better websites with higher traffic numbers (which is great for SEO). We got more leads from social media sites like Facebook and Twitter (which are also great for SEO). And most importantly…we gave better customer service because our clients' needs came first!
You'll Never Get Bored Of Digital Marketing. It's Always Changing
As a digital marketer, you are never bored. New trends, new technologies, and platforms emerge all the time. This can be overwhelming at times but it also means that there is always something new to learn about in this field.
A great example of a trend is the rise of mobile app marketing as an effective way for brands to connect with their customers. 
A great example of technology would be geotargeting, which allows you to target your audience based on their geographic location using GPS coordinates on their smartphone or tablet device. 
The ability for consumers to search for information on location-based devices has opened up many opportunities for companies looking for ways to better engage local customers with relevant content that speaks directly to them at specific points along their journey from awareness through purchase decision-making stages (Awareness, Purchase Intent). 
Lastly, an excellent platform would be Facebook's mobile app advertising manager toolkit which allows advertisers to easily manage multiple campaigns across multiple channels while connecting them all 
Through one integrated dashboard interface which allows easy management and ad creation across multiple networks such as Facebook Ads Manager as well as Instagram Ads Manager just by clicking on either network once inside any campaign (or both).
Unlock the power of effective digital marketing strategies with our in-depth analysis. Discover Why Does Digital Marketing Strategy Work? and learn how well-crafted strategies can lead to successful marketing campaigns and business growth.
Their Countless Niches You Can Target With Your Agency
There are countless niches you can target with your agency. And the best part is, they're always changing. You'll never run out of new ideas or new ways to make money in a niche, so it's important to always be on the lookout for new opportunities that might arise as markets shift and evolve.
When it comes to finding niches, there are a few factors to consider:
Niche-specific knowledge, Do you have any experience or expertise in this field? If not, how could you learn more about it?
Target audience, Are there enough people who will pay for this kind of work without competing with other companies that offer similar services at lower prices? What about competitors? Can you beat them at what they do (and charge more)? 
Or does your expertise give clients a good reason to choose your company over someone else's when choosing between several options for their needs?
Competition, How much competition does this area have from other digital marketing agencies and freelancers offering similar services/products? What makes yours different from theirs (and better)?
Conclusion
I hope this post has given you an insight into why starting a digital marketing agency might be the right choice for you. 
It's not just about money and work-life balance there are also great benefits to being your boss, and being in control of your career path. But it's not all sunshine and roses! Running a business is tough, so make sure you have the right skills before jumping in with both feet.
Further Reading
How to Start a Digital Marketing Agency – SEMrush Blog Short Description: Get valuable insights and expert advice on starting your own digital marketing agency from this comprehensive guide.
Starting a Digital Marketing Agency – The BOSS Magazine Short Description: Dive into the world of digital marketing agencies and learn essential tips for launching your own successful venture.
How to Start a Digital Marketing Agency – WordStream Blog Short Description: Discover practical strategies and step-by-step instructions to kickstart your digital marketing agency with confidence.
FAQs
How to start a digital marketing agency?
Starting a digital marketing agency involves thorough planning, understanding your target audience, building a strong portfolio, and networking with potential clients. It's crucial to define your niche and services to stand out in the competitive market.
What skills do I need to run a successful digital marketing agency?
To run a successful digital marketing agency, you need a strong understanding of various digital marketing channels, such as SEO, PPC, social media marketing, content marketing, and analytics. Excellent communication, project management, and client relationship skills are also essential.
How much capital is required to start a digital marketing agency?
The capital required to start a digital marketing agency can vary depending on factors like location, team size, equipment, and marketing budget. Generally, a small digital marketing agency might need around $10,000 to $50,000 for initial setup and operations.
How can I attract clients to my digital marketing agency?
To attract clients, focus on showcasing your expertise through case studies, testimonials, and a professional website. Networking, attending industry events, and offering free workshops or webinars can also help in gaining visibility and credibility.
How do I ensure the success and growth of my digital marketing agency?
Consistently deliver high-quality results to clients, stay updated with industry trends and changes, and adapt your strategies accordingly. Invest in continuous learning for yourself and your team to maintain a competitive edge and foster long-term client relationships.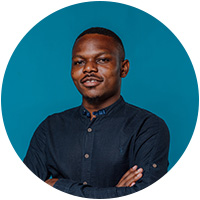 Costantine Edward is a digital marketing expert, freelance writer, and entrepreneur who helps people attain financial freedom. I've been working in marketing since I was 18 years old and have managed to build a successful career doing what I love.