Fiverr is the world's largest online marketplace for digital services with more than 3 million Gigs performed annually. The company was founded on the principle that people anywhere in the world are willing to perform tasks starting at just $5. 
Fiverr partners with businesses to help them grow by providing access to talent across a global marketplace while helping freelancers grow their careers working in areas including graphic design & creative, digital marketing, business services & consulting, writing & translation, video & animation, music & audio, and programming & tech.
Freelancer.com is the world's largest outsourcing and crowdsourcing marketplace for small businesses. We have over 10 million registered users and over 6 million live projects posted on our platform at any given time. Its mission is to connect SMEs (small and medium-sized enterprises) and entrepreneurs with talented freelancers who can complete their projects remotely. 
How Do I Know If A Freelancer.com Is Trustworthy?
All freelancers listed on the site must complete an identity verification process before they can start working with clients. In addition, when you're viewing a freelancer's profile, you can check their review score and their job success score to see how other clients have felt about working with them.
Is There A Fee For Using This Platform?
Fiverr charges a service fee on every transaction. This is usually anywhere between 5% and 20% of the total cost of the gig.
What Are Some Of The Main Benefits Of Using Freelancer.Com As Opposed To Fiverr?
Freelancer.com provides an escrow account for all projects, which protects both parties from fraud or being scammed during any part of the process. Freelancer has a money-back guarantee – if you are not happy with the work you have received, you will get your money back!
How Does Pricing Work On Freelancer?
Projects on Freelancer can vary in price from free to thousands of dollars, depending on the client and the service being offered. You are free to set your own rates and negotiate with the client as you wish; however, you may want to take into account the client's budget when determining what to charge.
How Much Does Fiverr Cost?
Fiverr charges a percentage fee for every dollar you earn from each completed service you offer on their site.
Does Fiverr Charge A Fee?
Yes. Every time you complete a project for someone on Fiverr, the company takes 20% of your earnings as their fee. This means if you earn $100 from one project then Fiverr will take $20 from your earnings as payment for allowing you to use their platform to find clients.
What Kind Of Jobs Does Fiverr Offer?
There are a huge number of different jobs you can do here. Some examples include graphic design, article writing, programming, web design, and more. There are a lot of creative positions as well—some examples include logo design or banner design.
What Are The Payment Policies?
Freelancers will receive payment for their work via an escrow system that keeps payments secure and in the hands of Freelancer.com until both parties are satisfied with the end results of the project. Employers can offer payment for projects in US dollars, Australian dollars, British pounds, Canadian dollars, Euros, Hong Kong dollars, Indian rupees, and Singaporean dollars. Payments can be made via Credit Card or PayPal. 
Why Do I Need To Verify My Email Address?
They need to be sure that the email address you use on Freelancer.com belongs to you before you can withdraw funds from your account. This is done to prevent fraud and protect both freelancers and employers on Freelancer.com. 
How Do I Sign Up For A Fiverr Account?
Signing up for Fiverr is easy! Simply click on the "Join" button at the top of the homepage, choose to log in using your Google or Facebook account, or continue with the traditional registration process.
What If I Have Problems With My Freelancer?
Freelancer.com has a robust dispute resolution process in place to help resolve disputes between clients and freelancers when they arise. For more information on what to do if you have a dispute on your project, visit their Disputes page 
How Much Does It Cost To Use Freelancer.Com?
Freelancer.com is completely free for employers, who do not pay any fees until an employer accepts a bidder's proposal on their project. Freelancers bid on projects in the form of proposals and have to pay fees if their proposals are accepted by an employer – these fees are called Service Fees and are repaid upon the successful completion of a project.
How Do I Delete My Account?
To delete your account click on Delete Account under the Settings Section on My Profile Page on either Freelancer or Fiverr website. Select a reason from the dropdown field and submit a request for deletion of your account. 
You will be prompted to enter your password before submitting the request. Your account will be deleted after you confirm the process by clicking the Delete Account Now button. Once deleted, you will receive a confirmation email and further instructions for deleting your account permanently if you wish to proceed with such action.
What Are The Advantages/Disadvantages Of Each?
One advantage of Freelancer is that it's free for freelancers to use, but one disadvantage is that it's not as intuitive to use as Fiverr, which is free for clients.
Can I Sell The Same Service On Both Platforms? Are There Any Restrictions Against Doing That?
You should be able to sell the same service on both platforms, but you should check with each platform's rules to be sure it's okay.
Can Anyone Sign Up For Freelancer.Com?
Yes, anyone over the age of 18 can sign up. If you are under 18, you will need your parent or guardian's permission.
What Kind Of Work Can I Do On Freelancer.Com?
You can find any type of project – big or small, simple or complex – on Freelancer.com. We have thousands of projects posted every day in fields such as website development, mobile app development, graphic design, copywriting, data entry, engineering, architecture, and many more.
How Do They Work?
As an employer, you can post a job and receive competitive bids from freelancers within minutes. As a freelancer, you can bid on jobs that match your skills and experience and get hired for the job if an employer selects your bid as the winner.
Can I Use My Existing Freelancer Account For Fiverr?
No, unfortunately not at this time. If you already have a Freelancer account, you'll need to sign up for a new account with a different email address on Fiverr.
Why Are There Two Different Sites?
Because they have different goals with their platform. Freelancer wants to help people find full-time jobs while Fiverr wants people to be able to make some extra cash by doing small tasks quickly.
How Does The Bidding Process Work?
To apply for a job, simply click "Bid Now" next to the job post title or click "Place a Bid" within the job posting page to apply for the job with a proposal. Within your proposal, you'll be able to include a cover letter explaining why you're perfect for the job and your bid amount (unless it's fixed-price).
As soon as you submit your bid, it will show up under the "Proposals" tab of that project. The employer will then review all submitted proposals before deciding who to hire.
What Are The Guidelines For Bidding On Projects On Freelancer.Com?
You must have an account to be able to bid on projects posted on the site. You must also have a profile picture, a verified email address, and a verified phone number in order for your bids to be visible to those posting projects.
How Do I Make My Bids More Likely To Be Chosen By Employers?
The best way to increase your chances of being selected by employers is by building up a strong reputation on Freelancer.com by completing similar projects successfully in the past and receiving positive feedback from previous clients. Employers will take these things into account when deciding who they would like to hire for their project.
How Do I Withdraw My Earnings From Fiverr?
You can make withdrawals from your Fiverr account using an approved Payoneer payment method or other methods specified. 
How Much Will I Earn From My Work On Fiverr?  
The amount you can earn depends entirely upon you and the type of services you are selling on the site. The number of orders and the price of each order is up to you to decide. You will keep 80% of each transaction when you sell your first Gigs. 
Does Freelancer.Com Help Me Find Clients?
Yes, in fact, it's one of their main goals! You can find clients by searching through job postings, or you can bid on jobs posted by others. You can also post your own job listing if you have something specific you're looking for.
Does Freelancer.Com Offer Training Or Resources For Freelancers?
Yes freelancers can take courses to learn new skills, and they can sign up for workshops and webinars that teach them how to be successful on the platform and find clients to work with them in the long-term. They also have an extensive library of articles about freelancing and working remotely from home or from anywhere else in the world.
How Do I Use Fiverr?
Fiverr is a platform that connects freelancers with clients. Clients post jobs they need to be completed, and freelancers bid on those jobs with their prices and time estimates. The client picks the freelancer to complete the job, both parties agree to the terms, and then the freelancer completes the job. When the client is satisfied with the work, they pay the freelancer who then pays Fiverr's fee.
How Do I Use Freelancer?
Freelancer works similarly to Fiverr but has some differences. Freelancers post bids on jobs that clients post and clients choose a freelancer based on their bid. If a client chooses a freelancer and both parties agree to terms, the client pays half of the amount upfront, and when the freelancer is done working on it, they submit it for approval by the client who pays them and then leaves feedback for them. Once feedback is left, the Freelancer releases the other half of payment to the freelancer minus their fee.
Is My Payment Information Safe?
Yes, they have robust security measures in place to ensure your payment information is kept secure and confidential at all times. To keep your info secure, they use SSL encryption technology (the same level of security used by banks). They also protect accounts with advanced fraud and spam protection systems.
What Are The Similarities Between Freelancer.Com And Fiverr?
They are both platforms that freelance writers can use to find work. Both have been around for at least 5 years,
Can I Use Both Freelancers And Fiverr?
Yes! You can use both sites to find the best freelancers for your projects. Freelancer is ideal for when you have a project that requires a longer-term commitment from a freelancer and needs a bit more collaboration than Fiverr offers. Fiverr is perfect for quick and simple projects that can be completed fast and easily.
Can I Earn A Full Time Living On Freelancer.Com?
Yes! Many people who use Freelancer.com are earning a full-time living as freelancers. The amount you earn per job depends on the type of job and how fast you complete it. For example, if you are writing articles, then each article will pay different rates depending on the word count, how fast the client wants it done and how many other freelancers have bid on the project. It really depends on which jobs you choose to do and how much.
How Many People Use Freelancer.Com?
Freelancer.com has a community of over 25 million registered users including more than 10 million professional freelancers and 14 million employers and growing rapidly each day! They have an average of 5,000 jobs posted on our site every hour, with an average job price of $200 USD and an average hourly rate of $30-50 USD, making them one among the largest online marketplaces for freelance work in the world.
How Do I Get A Job On Freelancer.Com?
Create an account as a freelancer, and then browse through projects that you think you would be able to do well. Then apply! Make sure your application shows what makes you stand out from other applicants, and why you should get the job over someone else.
Do You Need An Account To Use Fiverr Or Freelancer.Com?
Yes, you will need an account to use either site. This is because both sites allow you to have conversations with Freelancers, and by signing up, you are committing to their terms of service. This is for your protection as well as the protection of the Freelancers.
Can A Client Dispute A Payment They've Made On Either Platform?
Don't worry—if a client disputes a payment, you'll have the opportunity to provide evidence that you completed the work and explain why they should not receive a refund. The funds will be held by Freelancer or Fiverr until an outcome is reached; if the dispute is found in your favor, you will receive your payment as usual. If the dispute is found in their favor, you'll need to issue a refund.
How Do I Make Money On Freelancer.Com?
You can make money on Freelancer.com by posting jobs that you need done, and/or by bidding on jobs that other users have posted and completing them.
When you post a job that you need to be done, you will create a project description with detailed instructions, a project budget, and a deadline. You can then review the profiles of available freelancers who are interested in doing the work and choose one to get started. You can also advertise your job on our platform so that more freelancers see it and have an opportunity to bid on it.
When you bid on a job, you will be paid directly by the employer after you've completed the job according to the agreed-upon specifications.
How Do I Get More Jobs On Both Platforms?
When searching for jobs, try to find the most relevant jobs you can. It's better to have great proposals on a few good jobs than a bunch of bad proposals on lots of low-quality jobs.
If you're qualified for any job you apply for, your proposal will be noticed. However, if you tailor your proposal to the project or job posting, you'll have a much better chance of getting hired!
You can also increase your chances of being hired by writing a great profile description and portfolio.
What Are The Terms Of Service For Selling On Fiverr?
Fiverr is all about freedom. They believe in letting sellers earn money in a way that makes sense for them and their business, so they don't have strict terms of service like other marketplaces. That said, they do have a few guidelines to help you make sure your gig is aligned with our community standards:
Do not offer anything illegal or that violates someone else's rights
 Do not sell products or services that violate the Fiverr Terms of Service, including the Acceptable Use Policy
 Do not offer any product or service that is marketed as a means to manipulate search engine rankings or "hack" anything
Do not offer any product or service that may be considered inappropriate (pornographic, excessively violent, etc.)
 Do not use photos that are copyrighted by someone else
Do not mislead buyers by using inaccurate information or photos in your gig description
Be honest about what you will deliver and when you will deliver it (in your Delivery Time field)
If you need help writing your gig description, check out this article: Common mistakes made when creating a Gig
Can I Sell Digital Goods On Fiverr?
Yes, you can sell digital goods on Fiverr. You can sell digital files, such as logos, eBooks and even video courses on Fiverr. You will need to create a gig for each type of service you offer, but it's completely acceptable to sell digital goods on the platform.
What Do I Need To Get Started Selling On Fiverr?
To start selling on Fiverr, you need to create an account. Fiverr has a seller registration page where you can choose your username and password, as well as provide your email address. Once you've completed that, you'll need to add a photo of yourself and write a short bio to help your potential buyers visualize who they'd be working with. You can also add social media profiles so people can see more of your work.
What Skills Can I Use To Freelance.Com?
You can use any skill you have to get hired through Freelancer.com. There are jobs that require as many different kinds of skills as there are people on the planet, which means that no matter what your background is, there's something for you. The only thing that matters is that you have skills and want to sell them to people who need them.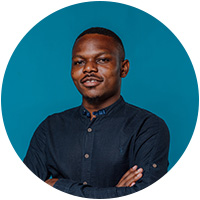 Costantine Edward is a digital marketing expert, freelance writer, and entrepreneur who helps people attain financial freedom. I've been working in marketing since I was 18 years old and have managed to build a successful career doing what I love.