You see it all the time: a company launches a new product, hoping to make waves. But then the product fizzles, or even crashes and burns spectacularly. 
It's not because of poor design; the company conducted focus groups and did intensive usability testing with real users in real environments. 
So what went wrong? One possibility is that the researchers used only one method to assess consumer reactions to their product: they asked questions and collected data on what people said they wanted from it. 
This is an incredibly common method for assessing research participants' attitudes towards an intervention (such as a product). However, this approach has limitations: 
If you just ask people about their attitudes, you're limiting your perception of them to what they're able to express verbally. 
Yet direct verbal responses are only part of the story of how users interact with products. People process information through multiple channels cognitively, emotionally, visually.
And understanding those channels can lead you down paths that aren't accessible through questionnaires alone…
Takeaways
1. Storytelling creates emotional connections with audiences.
2. Emotional connections lead to better brand recall.
3. Storytelling enhances engagement in marketing campaigns.
4. Data presented as a story is more relatable and memorable.
5. Storytelling bridges the gap between data and decision-making.
6. Emotionally resonant stories influence customer behavior.
7. Storytelling is a versatile tool across various marketing channels.
Say More
Start with the story of your target audience. What are their hopes and dreams? How do they want to see themselves in the future? What does a day in the life of your target look like?
You can also tell more stories about how other people have done it. Stories from people just like them, who've found success by following a similar path. 
These stories help you create a community of people who share common values and can support one another's efforts toward success.
That's why it's so important for marketing research firms to pay attention to this aspect of storytelling when conducting qualitative interviews it gives us an opportunity to get past our assumptions about what is possible for someone interested in trying something new.
So we can better understand what truly motivates them as consumers or customers of our products or services.
Super Bowl marketing campaigns are a prime example of capturing attention through storytelling. Dive into the comprehensive insights shared in our ultimate guide to Super Bowl marketing research, and uncover how narratives drive successful campaigns.
Embrace The Unknown
You can't know everything. This is the nature of research, but it's also an important principle to keep in mind when you're working with people. People have different backgrounds and experiences, which means that they have unique perspectives on things.
They may not agree with you about what makes for a good story or how to tell one; they might come up with ideas that feel very "off" from your own but just because something seems strange at first doesn't mean it's wrong. 
The key here is to remain open-minded and willing to learn from others' input, no matter how unusual or unexpected it may be.
Tell A Story
Once you've analyzed your story and chosen the characters that will be central to it, you can begin crafting its plot. The exact plot will depend on which steps you'd like to showcase as well as how much time you want to spend on each step. 
For example, if your product is a food item and one of the steps includes cooking it in a specific way, then perhaps your plot could be "cooking" followed by "eating."
You'll also need to think about how long the story should be for maximum appeal and impact. Keep in mind that people typically have short attention spans when it comes to reading online; 
This means that even though many articles are being published every day about any given topic (including yours) there isn't enough time for anyone but industry experts.
Or diehard fans who share similar interests with enough detail throughout their writing process so they don't lose their audience before reaching any resolution within their piece's final paragraph(s).
Incorporating open-ended questions into your research can reveal rich narratives that contribute to a more profound understanding of consumer behavior. Discover how to effectively use open-ended questions in marketing research to unlock valuable insights.
Use Visuals
If you want to make your point memorable and persuasive, use images. They're a great way to illustrate your ideas and make them more vivid for the reader. 
When combined with text, visual storytelling can help make your points more accessible. It can also make them more credible because people tend to trust images over words alone.
Visuals are particularly useful in marketing research reports because they allow authors to communicate complex ideas with fewer words than would otherwise be required and they make the report easier for readers to understand at a glance.
[2] Images also allow researchers who lack expertise in design market share; by using professionally created templates that have been tested empirically on audiences similar to theirs (e.g., through A/B testing).
They can ensure that their report looks good while remaining focused on content rather than form.[3]
Know Your Tribe
The next step is to know your tribe. Know what they are interested in, and what they like to read, watch, listen to and do.
If you have ever seen any marketing research reports on social media platforms such as Facebook or Twitter then you have probably noticed that many of the questions focus on knowing which brands consumers prefer over others. 
However, this is not only ineffective when it comes to telling stories but also invalidation because it does not give any information about why those brands were chosen. Instead, we should be asking questions like:
Why did they choose that brand?
How long have they been using it? (Doing so will help us understand their needs)
What made them decide on that particular product feature? (Understanding consumer behavior helps us create an effective story for our brand).
Tweak Your Content Plan
The content plan is a key component of your research program. A well-developed and carefully coordinated content plan can help you achieve many of the same benefits as a more traditional approach to data collection, with the added value of being more cost-effective and flexible. 
It's also an opportunity for you and your team to become more collaborative, by working together in creating a research plan that will serve both now and into the future.
The last thing you want to do is rush through this phase take time out of your schedule to do it right!
Here are some best practices:
Be flexible with your approach. You might find that certain types of questions may need different levels or styles based on how they're used (e.g., a survey versus focus groups). 
Also, consider whether there are ways that you can use existing resources rather than create new ones from scratch; 
For example, if you don't have access to people who speak another language but have questions aimed at them using images instead would be helpful then go ahead!
Collaborate freely with colleagues from other teams such as creative services or customer service who may have insights into what makes sense.
When thinking about how best to present information depending on whether someone is actively buying something versus just browsing through products online.
These kinds things should be considered early on before any design work begins so everyone knows what direction we're headed towards so there isn't confusion later down the line when things start getting finalized.
Effective marketing research hinges on the scientific method – a process of observation, inference, and testing. Delve into the details of this approach in our article on observation, inference, and testing in marketing research, and learn how it influences storytelling strategies.
Share Your Story
Share your story with your audience.  People love stories, and if you can tell an engaging one that they care about, they're more likely to listen to what you have to say. You can share your story in many different forms: a video, blog post or even just a simple anecdote will do the trick.
Share your story with your team.  One way to ensure that everyone on the team is aligned around the same goals is by sharing company values and beliefs as a group.
This fosters camaraderie which leads to greater engagement among employees and helps foster accountability for everyone involved.
Share your story with your boss. If there are any concerns about how well something is working within an organization (or otherwise), those issues must be brought up so they can be addressed properly before things get worse than they already are!
Take Action
The best marketing research is the foundation for effective business decisions. It enables you to understand your customers, competitors, and industry in a way that's more comprehensive than any other form of data.
But if you want to take action on what you learn from your research, then there must be a clear path forward. You need to know what needs to happen next so that when someone asks "why?" whether it's an employee or stakeholder there's an answer for them.
This holds even if you don't have all the answers right now. 
As long as steps are being taken towards solving those problems and challenges based on the information gathered through research projects: That's good enough!
Marketing research serves as a secret weapon for crafting compelling narratives. Discover the ins and outs of leveraging this tool in our guide on why marketing research is your secret weapon, and harness its potential to amplify your storytelling impact.
Create A Biosketch
A biosketch is a short description of yourself, your experience, and your expertise. It's an opportunity to showcase your skills, knowledge, and accomplishments and it shows that you're a good fit for the job!
Baskets are often used in marketing research interviews to elicit open-ended responses from respondents. This can help researchers uncover hidden insights about customer attitudes and behaviors. 
By asking questions such as "Tell me about a time when…" or "If you could change one thing about…?" researchers can learn more about their target market than what's apparent from simple answers to survey questions.
Extracting lessons from marketing books enriches your storytelling arsenal. Uncover insights from one of the best marketing books in our exploration of powerful lessons for marketers, and enhance your narrative prowess.
Conclusion
Once you have the ingredients, the next step is to bake your story. You can do this in three ways:
As a linear narrative that follows a beginning, middle, and end
As multiple storylines or subplots that combine to create one cohesive story
By introducing characters who grow and change as they interact with each other within your research findings (or all three!). 
The most important thing is that when it comes time for presentation day whether you're presenting at an industry conference or just showing off what you've discovered in front of your boss.
People will remember how powerful storytelling can be for communicating research findings effectively.
Further Reading
Expand your knowledge on the power of storytelling in marketing research with these insightful articles:
The Power of Storytelling in Marketing: Discover how storytelling creates emotional connections and enhances marketing effectiveness.
Unlocking Marketing Success with Storytelling: Explore the impact of storytelling in driving engagement and brand loyalty.
Beyond Numbers: The Art of Storytelling in Market Research: Dive into the intersection of data and narrative in market research and its role in decision-making.
FAQs
How does storytelling influence marketing success?
Storytelling captivates audiences by weaving relatable narratives, making brands more memorable and fostering emotional connections.
Can storytelling enhance the impact of market research data?
Absolutely. Incorporating storytelling into data presentation makes insights more accessible and actionable for decision-makers.
What role does emotion play in storytelling for marketing?
Emotion is a driving force in storytelling; it resonates with audiences, evokes empathy, and drives them to take desired actions.
How can market researchers effectively integrate storytelling?
Market researchers can infuse storytelling by translating data into compelling narratives that communicate insights and implications.
Is storytelling relevant across different marketing channels?
Yes, storytelling is versatile and applicable across various channels – from social media to content marketing – fostering engagement everywhere.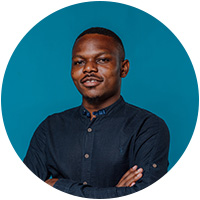 Costantine Edward is a digital marketing expert, freelance writer, and entrepreneur who helps people attain financial freedom. I've been working in marketing since I was 18 years old and have managed to build a successful career doing what I love.