Have you ever considered going freelance? Have you gone so far as to check out sites like PeoplePerHour, Fiverr, and others? Perhaps you've even signed up with one or a few. But still, you're hesitant. 
You're not sure yet if freelancing is the right thing for you. After all, it's important to be sure of your decision before taking the plunge. This article will provide answers to some of the questions which have kept stopping you from taking that step into freelancing. 
Why Should I Freelance?
The answer to that question is not as straightforward as you might think. And it's not even a question of whether or not you should freelance, but rather, how and when.
Here are some of the reasons why you should freelance:
You can set your hours. No boss is looking over your shoulder telling you when to work or when to leave. That means, if you want to take off at 5 PM on Friday and spend the day at the beach with friends, then go for it! 
The only person stopping you will be yourself (and maybe your spouse). Working remotely means that there are no restrictions on where or when you work so if all of your coworker friends are going out for a happy hour every Thursday evening around 4 PM, try having an impromptu meeting at home instead of driving across town!
You can work from anywhere with good internet access (and a computer). Wanting freedom from office politics is one reason why many freelancers choose their hours but another one might be cost savings! 
Not only will working from home allow them more flexibility with their schedules but also because they don't have any commute costs associated with heading into an office building every day either."
You'll Be In Control Of Your Destiny
Let's start with the obvious one: you can work when you want, where you want.
As a freelancer, your hours are completely up to you. You don't have to punch in at an office or answer to a boss; instead, it's all about what works best for YOU! 
If that means putting in extra time on a Monday afternoon because that project is really important for your business and has been dragging on for weeks now, then go ahead and put in those extra hours you earned them!
And if working from home isn't your thing? No problem! There are plenty of remote jobs available through companies like Upwork or FlexJobs. 
These jobs allow even more flexibility than traditional freelance gigs because they're done online through software like Skype rather than face-to-face client meetings (though there are some opportunities out there). 
Plus if you're not as comfortable around other people as I am (and trust me I'm extremely uncomfortable), then this could be perfect for those who prefer solo work over group projects.
Is A Freelancing Career Possible In The Long Run?
Yes, it is possible. But it's not easy.
The best freelancers don't just work hard; they also learn new skills and take on more responsibilities as the years go by. 
And this is what makes them so valuable to the companies who hire them they're constantly learning new things and expanding their skill set because they want to do great work for their clients!
If you want to become a successful freelancer, you have to be willing to work hard too (and I mean hard). 
The key here is not just doing your best but also being willing to take risks the kind of risks that could lead someone down a path they never would have imagined was possible before starting on their journey as an independent worker. 
And if anything goes wrong along the way? Well… then it did! But at least now we know better than ever before what-not-to-do next time around 🙂
Yeah, It Is. But You Have To Know What You're Getting Into
Let's get one thing straight: freelancing isn't for everyone. The work is hard, you will have to work long hours, and you have to be willing to take some risks. If this doesn't sound like something that appeals to you, then freelancing isn't right for you but if it does sound appealing, then keep reading!
We've said time and time again how important it is to have a good work-life balance and be able to enjoy life outside of your job. The same goes with freelancing; while the freedom can be amazing at times (I don't need anyone telling me where I need to be or when). 
Some things come with that freedom that might not seem so attractive at first glance (like working from home). However, these drawbacks aren't bad things per se, and once again: if this doesn't sound like something that appeals to you then don't think about it any longer!
However…if being able to set your schedule sounds appealing? Or being able to work from anywhere in the world? Or learning new skills? Then keep reading!
Can I Make Enough Money To Live On?
The short answer to this question is yes, you can. And the longer answer? The more you work and the better you are at what you do, the more money you can make.
But there's one other factor that contributes significantly to how much an individual freelance writer makes: risk-taking. Does this mean leaping out of airplanes or rollerblading down a busy highway? No, it simply means taking some chances with your writing career and being willing to take risks where others might not be willing to go.
Take me for example I started as an assistant editor in my hometown newspaper while still working on my bachelor's degree in journalism at night school (I graduated from college with a 4.0 GPA). 
After graduation, I was offered a full-time position as an editorial assistant at another paper in town a position that paid $18,000 per year for meekly typing up wire copy articles about local events and helping with the layout of our weekly entertainment supplement every Thursday morning (like many people who grew up in small towns with limited job prospects, I got used to working long hours). 
When I turned down this offer because it didn't pay enough money or offer enough room for advancement within two years, my boss became very angry so much so that he told me he'd never hire another person from our college ever again!
Yes, But You'll Have To Work Your Butt Off For It
There are many reasons to go freelance, but one of the main reasons is because you know that if you do things right and don't make any mistakes, you can make a lot more money than most people.
You're going to have to work harder than when working for someone else because now it's all on your shoulders. You'll have no one around to blame or pass the buck onto if something goes wrong. 
If there's an error in your work, it will be up to you to fix it and make sure that everything runs smoothly from then on out. This means longer hours than before as well as more difficult tasks as well since now there's no one else who can help out with difficulties in their field (or even different departments entirely). 
So yes, the freelancing does mean working harder than before in many ways!
The second answer would be: "Yes." However…
How Do I Get Work Without Having To Rely On A Network Of Contacts?
There are several methods for finding freelance work, including:
Job boards (like Upwork) and websites that connect freelancers with clients who need them. These sites help to make the process of finding work less intimidating and more accessible. 
It's also important to note that many of these sites feature ratings and reviews from previous clients so you can see what others have experienced working with a freelancer before reaching out to you.
Online assessment tools like CareerBliss or SkillSurvey will help figure out what you want to do next with your career by allowing users to identify their strengths and weaknesses in specific areas such as communication skills or team management skills. 
And then gives them a better idea about how those strengths could be applied in different kinds of jobs outside of the traditional office environment.
Ask friends/family members if they know anyone who might be looking for someone like yourself! This is an easy way because chances are good that this person has already built up some kind of network from experience working together (such as college buddies).
Find Job Boards And Websites That Connect Freelancers With The Clients Who Need Them
If you're looking to find a job, there are a few things you can do to maximize your chances of success. First, make sure that the website or job board is the right fit for both you and your skillset. 
If the site is geared toward people with more experience than what you have right now, then it may not be worth applying there. In addition, make sure that they're based in an area where you can work as well!
Finally, try to find out whether or not these potential clients are willing to pay what it takes for someone like yourself (i.e., someone who's just starting) at their level of expertise/expertise/experience (pick one). 
This way if they aren't paying enough or won't even consider paying that amount then it will save everyone some time and effort by avoiding them altogether when searching for jobs online instead of wasting both parties' valuable resources such as time & money
Won't Jobs Pay Less This Way?
You'll make more money this way. If you're an experienced freelancer and your clients are willing to pay a higher rate than a traditional office job, then you can make an average of $50k per year. And that's not counting any bonuses or perks like health insurance!
You can work from anywhere in the world, on your schedule, with no commute and no dress code (unless you want one). You don't even have to work full-time if you don't want to you can set up mini-projects for yourself based on what interests you. 
Plus, nothing is stopping you from setting up multiple streams of income so that when one stops flowing due to a dry patch or slow season, another will pick up the slack until things level out again.
Freelance Jobs Often Pay More Per Hour Than Full-Time Office Jobs
You might have heard that freelance jobs often pay more per hour than full-time office jobs, but what does that mean?
Well, it means that freelancers can make more money in less time. This is because they work flexible hours and don't have to commute to an office, which means they can spend more time getting the job done and earning the money they deserve.
In addition to having higher hourly rates than their office peers, freelancers also get paid for their knowledge rather than just sitting in front of a computer all day long. This means if you're good at what you do and can offer something unique or valuable enough for a client, then there's no need for anyone else but you!
How Will I Stay Motivated As A Freelancer?
Use the time management and productivity tools available to you
Realize that you are in charge of your success. No one is going to hold your hand or be there for you all the time, which means it's up to YOU to stay motivated and find ways of keeping yourself on track. 
This can be difficult for some freelancers, but there are several apps out there that can help with this process. One of my favorites is Trello (https://trello.com/), which allows users to set up boards with different "lists" — such as "To Do," "Doing," and "Done." 
You can create lists for different projects or clients and add tasks as they come up throughout the day (or week).
Use The Time Management And Productivity Apps Available To You As A Freelancer
You have access to the same tools and technology as some of the biggest companies in the world. The time management and productivity apps available are more than enough to help you get more done, stay on top of tasks, manage your health, and keep track of finances even when working remotely.
If you're worried about finding motivation or staying productive when working from home, then you needn't be. You can use these apps for that too!
No matter what level of freelancer experience you have, there is an app out there that will help improve your work-life immensely.
How Will I Know What I'm Qualified For Or Good At?
You need to figure out what you want to do next with your career. One way is by taking an assessment, which can help guide you in the right direction.
Use your strengths and interests to help decide what you should do next. If you're good at writing, writing a blog might be right for you! Or maybe if people tell you all the time that they love listening to your stories, becoming an author could be right for you.
Think about what skills and experiences make sense based on where your career was before (and after) freelancing. For example, if we were working as project managers before freelance life began then maybe becoming a virtual assistants would make sense? 
A virtual assistant is someone who works from home helping other companies manage their projects by planning meetings and setting up conference calls etc.
Look at education like degrees or certifications because these often provide clues about where people are heading with their careers; look into whether or not there are any courses related specifically to this field of work before making any decisions though!
Take An Online Assessment To Help You Figure Out What You Want To Do Next With Your Career
To help you figure out what your next career move should be, take an online assessment. You can find them on websites.
An online assessment will ask you questions about your interests and skills and then match them with jobs that might work for you. 
For example, I took one called Career Planner that told me my ideal job would be working as a freelance writer or editor but I also liked teaching and speaking, so it suggested those as potential options too!
Conclusion
Whether you're looking to turn a passion project into your full-time gig, or simply need an additional source of income to supplement that paycheck, we hope this article has helped inform your decision. 
While there are many pros and cons to consider when deciding whether freelancing is the right path for you, it's important to remember that everyone's situation is different. Ultimately, the best course of action is one that aligns with your short-term goals and long-term vision.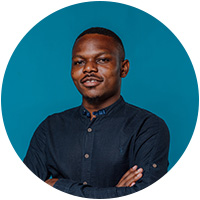 Costantine Edward is a digital marketing expert, freelance writer, and entrepreneur who helps people attain financial freedom. I've been working in marketing since I was 18 years old and have managed to build a successful career doing what I love.