We all know that freelance jobs are becoming increasingly popular. With the COVID-19 pandemic only accelerating that trend, now is a great time to start thinking about freelance jobs. If you're in your 20s or younger, you might be looking for some ideas. 
Well, we're here to help! Whether it's a side gig to make some extra cash or a real career that'll set you up for life, finding the right freelance job can be tough. So if you're under 30 and looking for something fun and flexible, we've got 13 ideas for you:
1. Content Writing
The first step to finding freelance jobs in content writing is understanding what exactly you are trying to do. You may already know that content writing involves creating blog posts, articles and other types of written materials for websites or blogs. 
It's a great option for Gen Z'ers because it's fairly easy to learn, doesn't require a ton of experience and can be done from anywhere (as long as you have access to the internet). 
You'll likely need some basic computer skills, including proficiency in Microsoft Office programs like Word or Excel but if you don't have those skills yet, there are plenty of free online tutorials available through YouTube. 
There are also plenty of books available on Amazon that will teach you everything you need!
Once you've decided on an area where your interests align with this career path and after developing some basic knowledge about what goes into writing an article or blog post the next step is finding gigs yourself! 
This can be difficult at first since most companies don't want fresh-out-of-college kids doing their content creation work without any experience (and rightfully so). However, there are several ways around this issue:
Find companies who would benefit specifically from having someone younger than 30 write their content instead of someone older than 35 doing it themselves; e g news organizations covering topics related directly to college students will often hire younger writers instead.
Because their perspectives might differ slightly from those found elsewhere online; likewise consider working with small businesses whose owners need help growing their business but don't necessarily have time while juggling family responsibilities
2. Social Media Strategy
Social media strategy is a broad term that covers a lot of different skills, but generally involves creating and executing a plan to grow a business's presence on social media platforms.
This is an important job for Gen Z because social media is the world we live in. Gen Zers are digital natives, so they don't need to learn how to use technology; they're already experts at it. Now they just need to figure out how they can use those skills in their chosen career path.
3. Remote Administrative Support
If you're looking for a job that allows you to work from home, remote administrative support is a great option. As the name implies, these jobs focus on helping businesses by providing administrative support from a distance. 
Whether that means completing tasks like taking phone calls, managing emails or scheduling events and appointments for the company's employees.
These kinds of positions can provide valuable experience in an office setting without requiring candidates to move their lives across the country.
What skills do I need?
If this sounds like something up your alley but you don't have any past experience with this type of position, don't worry! 
There are plenty of online training courses available that will teach you everything from basic computer skills to advanced project management techniques so that when companies start hiring again (which they will), they'll remember your name. That being said…
4. Email Marketing
Email marketing is an effective way to reach customers and build relationships. It's also a great way to grow your business and make more sales.
Email marketing is so popular that it's estimated that 90% of all emails are opened within 3 seconds, which means you'll get a lot of eyes on your content.
This can be used for everything from sending out newsletters, offers or updates about new products to existing customers or even prospective ones who have signed up for your email list.
5. Blogger Or Influencer
You've probably heard of bloggers and influencers. They're people who write about their lives, hobbies, or passions online. Sometimes they post photos or short videos too.
These days, almost anyone can start a blog for free using WordPress or Tumblr. And if you want to make money from it, there are several ways to do so:
You could sign up for Google AdSense and earn a small amount every time someone clicks on an ad on your website
Sell products (like ebooks) directly through your website
Get sponsorships from companies who want you to promote their products in exchange for money (or gifts).
6. Customer Service Consultant
If you're looking for a gig that allows you to work from home, you'll be happy to know that customer service consultants are in high demand. There's no need to worry about having any prior experience with customer service because training will be provided by the company.
In addition to this job being flexible and remote-friendly, it also comes with the potential for paid travel opportunities throughout Europe. 
Customer-service gurus are often hired by large companies on a temp basis (so they can fill in during busy seasons or if there's an unexpected increase in demand). This means that there are plenty of opportunities available!
7. Transcription
Transcription is a great job for people who are both good listeners, and good writers. It's also a great opportunity for those who excel at communication and multitasking.
You will be transcribing audio or video files, which means that you have to pay attention to every single word being said while also typing it all on your computer.
If you're interested in applying for transcription-related jobs, here are some tips to keep in mind:
Have excellent listening skills
Be able to write clearly and quickly (try taking notes during conversations)
Know how to use proper punctuation (that includes commas)
8. Web Design And Development
You may have heard of web design, but do you know what it entails? It's a career field that sees high demand and can be done remotely.
The internet has revolutionized the way people work, allowing them to work from their homes (or any place with an internet connection). Web designers use this flexibility to their advantage and can also work part-time on projects that interest them.
9. Online Tutoring And Teaching
This is a great option for those who love teaching, or for those who just want to share their knowledge with others. You can make money by providing online tutoring in any skill you have (for example, if you know how to play the piano or are an expert in graphic design). 
Or, you can choose to teach a specific course that people are interested in learning more about (for example: "How To Make Money Online"). There are a lot of websites out there offering these services; some even pay per hour!
10. User Testing And Research
User testing and research involves interviewing users, observing them as they use a product or service, and then making recommendations based on the results. 
This type of work can be very rewarding because you get to understand user needs firsthand. It also allows you to directly interact with people from different backgrounds which is important for someone who wants to build up their interpersonal skills.
The best way to find this type of work is through networking with friends and family members in the tech sector (or even at companies that have a user testing team). 
You could also search for companies in your area by using LinkedIn's "Companies Near Me" function or Google Maps; once you know where they are located, reach out via phone or email (with a cover letter) asking if they need any help with user testing or design research
It's important not only that you do good research but also that your methodologies are sound; make sure that whatever tools/methods you use are reliable enough so as not to skew results too much
11. Consumer Data Entry Work
If you're looking for a way to make some extra cash while keeping your day job, consumer data entry work could be the perfect solution. 
This type of position is typically available from companies that have a large database of products or services that need to be cataloged, such as retailers. 
You may also find these jobs on sites like UpWork and Fiverr, where freelancers bid on the work and submit their bids via an online platform.
What Skills Are Needed?
Consumer data entry positions require proficiency in Microsoft Word and Excel; if you have experience with other programs (like Google Docs or Dropbox), then it will be even better! 
It's not required that you know how to code languages such as HTML or CSS, but if you're familiar with them then it could make things easier for you when formatting your work productively. 
It's also worth noting here that since this type of work often involves communicating with customers over email or phone calls, having good writing skills is essential, and having good listening skills makes those conversations easier too!
Pros: Flexibility
Cons: Low pay
12. Graphic Design Or Illustration
Graphic design and illustration are creative fields that can be lucrative. If you have the patience to work through the projects, graphic design and illustration jobs are often available online on freelance websites, job boards and social media platforms.
13. Gen Zers Have A Lot Of Opportunities To Find A Freelance Job That Works For Them
As a Gen Zer, you have a lot of opportunities to find a freelance job that works for you. You can start by looking around in your own city, but if you want more flexibility or options then the Internet is your friend. 
There are many sites online where people need skills like yours and will pay for them. If you haven't worked before or don't know what kind of work to look for, take some time to figure out what interests or skills you want to learn about first!
Conclusion
Congratulations, you've reached the end of our list of fifteen freelance ideas for Gen Zers! As we said at the beginning, this is by no means an exhaustive list of all the professions that young people can get involved in. 
There are many more freelancer and self-employed roles to that your creativity and skills can be applied. The key takeaway from this article is to think about what motivates you in life and find other people who share those values to work with. 
At the end of the day, it's important that you feel happy doing whatever work you choose, even if it doesn't pay well right now.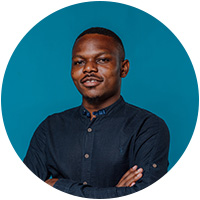 Costantine Edward is a digital marketing expert, freelance writer, and entrepreneur who helps people attain financial freedom. I've been working in marketing since I was 18 years old and have managed to build a successful career doing what I love.