If you need to find a WordPress developer for your website, then you've come to the right place. Whether you don't have the time or technical know-how to build your own site, or you're just plain confused by all the jargon, hiring a developer could make all the difference and we'll show you how.
It's important that every website has a good design and a user-friendly interface so that users can easily navigate between pages. The same goes for blogs and eCommerce sites, which also need search engine optimization (SEO) to rank highly on Google and other search engines so people can find them.
Having a strong web presence is essential in today's digital world so it's important that your site is built correctly from the get-go. But getting there isn't always easy, especially if you're not familiar with web development or don't have programming experience yourself.
This is where a WordPress developer comes in handy: someone who specializes in building WordPress websites and handling everything from design and layout to maintenance and modifications can take care of the hard stuff for you while making sure it suits your needs! So whether it's an online storefront or personal blog that's being built up over time a professional will know exactly how best to tackle these types of projects head-on with their knowledge on both sides of this equation.
Takeaways
Hiring the right WordPress developer is crucial for the success of your project.
Look for a WordPress developer with experience, a strong portfolio, and excellent communication skills.
The cost of hiring a WordPress developer can vary, but expect to pay anywhere from $50 to $200 per hour.
To become a WordPress developer, focus on improving your coding skills and building a strong portfolio.
WordPress offers a range of benefits for website development, including flexibility, customization, and optimization for search engines.
Look For Developers Who Do A Lot Of WordPress Development 
Another important aspect to look for experiences with WordPress. Since the basics of building a website are similar from platform to platform, you don't necessarily need someone who specializes in WordPress development as opposed to web development in general. But it's still important that your developer has spent time working in a WordPress environment.
Here are some questions you can ask:
How many WordPress sites have they built?
Do they use WordPress when building websites for themselves or their business?
How much time do they spend working with WordPress on a weekly basis? Do they keep up with the latest updates and changes? Do they contribute to the WP community in any way (e.g., blogging, sharing news on social media, writing plugins)?
Looking to become a successful freelance web developer? Our step-by-step guide on how to build a freelance web development business will help you get started on the right track.
Ask For Specific Examples Of Their Work And Talk To Their References
As with most things, the best way to find a good WordPress developer is through word of mouth but if that's not an option, there are a few other ways you can ensure you're getting high-quality work.
Ask for specific examples of their work and talk to their references. Ask to see the WordPress sites they developed; ask them for links to those sites; ask them if they have any references on those sites, and then contact those references. 
Also, be sure to check if the sites they developed are still online (as opposed to being taken down) and if those sites have any security issues (such as malware). Don't be shy about asking these questions: it's important that you feel comfortable with the person or company developing your site, so the more information you can get about them beforehand, the better. You'll also want to make sure all of your needs are met by whichever developer or company you choose.
If A WordPress Developer Has Been Around For Years, It's Probably A Good Thing
It's hard to be in business for five years or more and still be bad at what you do. If you can find a developer who's been around that long, they've likely built up experience working with all kinds of different clients on all sizes of projects. Even if they aren't necessarily the most highly-skilled developer out there, chances are they'll still be able to meet your needs. 
At the very least, their expertise will have prepared them for any problems you might run into during your project or at least given them the ability to identify when something is going wrong and not just proceed with it without telling you about it (which is always a concern when dealing with people in any profession).
As a freelance web developer, there are certain things that you wish someone had told you before starting out. Check out our article on things I wish someone had told me to learn from the experiences of others in the industry.
Look For Support After Your Site Launches
If you run into problems after your site is launched, don't panic. There are several sources of help out there you just need to know where to find them.
The developer or agency who built your website should be able to help you with any issues you have. Just as they helped you with the initial launch of your WordPress site, they'll be able to fix bugs and solve other problems that may come up over time. This is a good option when the issues are minor and easily resolved, but if you're having problems on a regular basis, it might make more sense to explore other options like hiring someone full-time.
The WordPress community can also provide support if needed: either through official documentation or user forums. This can be useful if your issue seems like something others might have experienced before and shared online (for example, how to troubleshoot an error message).
If all else fails, try searching for outside help by going through freelancer websites or looking at agencies that specialize in WordPress development (such as [WP Curve](https://wpcurve.com/ "WP Curve")). They'll likely be more expensive than what we've discussed here already but sometimes it makes sense financially because fixing things yourself would take longer than paying someone else who knows exactly what needs to be done!
Know-How You'll Be Spending Your Time Together Throughout The Project
One thing that's very important to know is how much time you expect to spend with the developer throughout the project. If you assume they'll just be able to work autonomously, you might be in for a disappointing surprise. 
It's also very important that they can tell you how much time they're spending on your project each day and week, so don't assume this information is unnecessary and impolite. This might seem like an awkward way to kick off a relationship, but it's crucial to ensure the developer knows what they're getting into so that they can be successful.
Let's say you are thinking of having a new feature designed for your website. Do not just hire someone and expect them to know how much time it will take right off the bat! Be honest about how long designing features usually takes in your company even if that means admitting something embarrassing like "the last guy we had done it in two days" (because developers are human too).
Becoming a freelance web developer can be a challenging and rewarding career path. Our guide on how to become a freelance web developer provides all the steps you need to take to get started on this exciting journey.
A Great Developer Can Work Within Your Budget If You're Honest About It Upfront
A great developer can work within your budget if you're honest about it upfront. Developers often have a standard rate, but they may charge more if they need to hire someone else to do something they can't do, or they may offer a discount if it's a small project or because you're a repeat customer. If you need help with the design aspects of your site, see our other article on how to find the right designer.
Be Prepared To Answer Questions About Your Goals And Needs 
Why do you want a website? If your answer is "So I can have a website," a developer won't be very helpful. But if you say, "I want to attract more customers to my business" or "I need to establish my professional brand," then the developer can work with you in the right direction.
How does this site help your business? If you're launching an e-commerce site, the developer will know what types of technology to use for collecting and storing payments. If you want an informational page, all that's necessary is a simple, easy-to-use content management system (CMS).
What's your budget? Let's be honest: even if all you need is an informational page for your brand, it will still cost money. Be prepared to tell the developer how much money you have available so they can give an estimated cost and timeline for the project.
You're Going To Need A Website That Is Responsive
This means your website should work on every screen size, whether it's a smartphone or tablet, or desktop computer. It should work on any operating system and any browser, whether users are using iOS or Android, Safari or Chrome, Firefox or Internet Explorer (OK maybe not that last one but if someone is using Internet Explorer, God help them all).
Your pages should also be accessible for people with disabilities who use assistive technologies such as screen readers and voice recognition software to navigate the web. This includes optimizing your content for people who are blind or have visual impairments by including descriptive alt text for images and potential captions for videos. And of course, make sure your site is usable without JavaScript enabled (for those unlucky souls) and test it on multiple devices like phones, tablets, and TVs.
You may want your developer to design the entire site. (If it's not in your budget, consider finding someone who can do this part while you handle writing content and setting up the site.)
WordPress developers are going to be more experienced with the technical side of things like building a database, connecting your site to third-party apps, and optimizing load time. While they might be able to help you with some design elements if you need them, their main focus will be on making your site functional and easy for visitors to use.
If you're trying to decide whether or not you need a developer for your WordPress project, here's what you should consider:
Hiring a freelance web developer can be a daunting task. Check out our article on 8 signs your freelance web developer needs to be fired to learn about the warning signs that it may be time to part ways with your current developer.
Find Out What Kind Of Coding Skills They Have
WordPress is a software platform for creating websites, blogs, and online stores that are used by millions of people around the world. It's extremely popular, and there are thousands of developers who work on it full-time.
A good WordPress developer can do anything from basic maintenance like security updates to custom code for their client's basic stuff like developing their site to include new features or building complex shopping carts. There are lots of ways you can find a WordPress developer you're interested in:
1 – Ask your friends and family if they know anyone using WordPress or if they know any developers who specialize in specialized tasks. WordPress is well-known enough that most people have a friend or relative who uses WordPress as their website platform. Depending on what they work on, you might find them working as part of an agency or firm that offers WordPress development services to clients looking for someone to help write custom code for their site, blog, app store, etc.
but not necessarily doing exceptionally sophisticated things like building CMSes (content management systems), e-commerce platforms (software designed to allow users to buy products on your website), apps (software designed to run on smartphones so users can access your content through mobile devices) or other more advanced projects that require specialized skill sets.
2 – Look online at blogs about WordPress solutions companies and see if any of them offer referrals for finding local professionals. Some businesses offer this service specifically because WordPress is such a popular platform with so many people using it all over the world so businesses use these referral programs as a way to get customers from the specific market they serve, which might be your town or even all over the world.
You'll notice that some sites say "find professional WordPress developers" while others say "find accurate WordPress development" because this is an important distinction (people often equate "WordPress developer" with "someone who builds websites"). This doesn't mean there aren't companies out there who only build CMSes instead of working as part of an agency
The right developer will be willing to discuss security concerns with you as they relate to WordPress sites.
The right WordPress developer will be willing to discuss security concerns with you as they relate to WordPress sites.
WordPress sites are vulnerable to hackers, and the latest security issues can only be addressed by a qualified developer. Ask about the measures they take to protect your site from hacking attempts and other types of malicious software.
Also, if you're using an e-commerce plugin, your site is at greater risk of a security breach, since it holds sensitive customer information.
The Right WordPress Developer Can Help Make Sure You Achieve Your Goals With Your Website
A professional web developer will ensure that your website looks and functions well on a multitude of platforms. Any good WordPress developer will be able to create a responsive website, meaning one that works well across mobile, tablet, and desktop devices. A site built to look great on your laptop screen might not be suited for mobile shoppers. 
If you want people to be able to buy from you and engage with your brand, whatever device they're using at the time, you need someone who knows how to build a responsive site.
A small business owner won't typically have the technical skills or time it takes to develop a website themselves and then maintains it as their business grows. With a professional WordPress developer on hand, you can achieve all of the goals you set out in your initial brief without the hassle.
If you're looking to become a successful freelance web developer, it's important to have the right skills. Check out our article on what freelancing skills should a developer have to learn about the essential skills that every developer needs to have in order to succeed in this field.
Final Thought
So, you're ready to get started finding a WordPress developer. You know what kind of developer you need, and you have an idea of what your project will cost. Now it's time to find the right person.
When it comes down to it, finding the right WordPress developer is all about setting yourself up for success before submitting that first proposal request. With this guide in hand, you'll be able to do just that.
Further Reading
Here are some additional resources to help you learn more about hiring and becoming a WordPress developer:
Steps to Hire a WordPress Developer: This comprehensive guide provides a step-by-step approach to hiring the right WordPress developer for your project.
How to Hire a WordPress Developer: This article provides practical tips and advice for finding and hiring a skilled WordPress developer.
How to Become a WordPress Developer: A Beginner's Guide: This guide offers a comprehensive overview of the skills, tools, and resources you need to become a successful WordPress developer.
FAQs
How much does it cost to hire a WordPress developer?
The cost of hiring a WordPress developer can vary widely depending on their experience, location, and the scope of your project. However, on average, you can expect to pay anywhere from $50 to $200 per hour for a skilled WordPress developer.
What qualifications should I look for when hiring a WordPress developer?
When hiring a WordPress developer, look for someone with experience working with WordPress, a strong portfolio of previous work, and excellent communication skills. You should also consider their technical expertise, knowledge of coding languages, and familiarity with WordPress plugins and themes.
How do I become a WordPress developer?
To become a WordPress developer, you'll need to have a solid understanding of coding languages like HTML, CSS, and PHP, as well as experience working with WordPress. Consider taking online courses or tutorials to improve your skills, and work on building a strong portfolio of WordPress projects.
What are some common skills needed for a WordPress developer?
Some common skills needed for a WordPress developer include knowledge of HTML, CSS, and PHP, proficiency in WordPress development tools and plugins, and the ability to customize WordPress themes and templates. Communication, problem-solving, and time-management skills are also important for success in this field.
What are the benefits of using WordPress for website development?
WordPress is a popular and powerful content management system that offers a range of benefits for website development, including flexibility, customization, and a wide range of themes and plugins. WordPress is also user-friendly and can be easily optimized for search engines, making it a popular choice for businesses of all sizes.
What Does A WordPress Developer Do? 
WordPress developers create websites and web applications that are powered by the WordPress content management system (CMS). This means they can use a range of plugins and themes to build sites that are functional, easy to use, and visually appealing.
How Much Does A WordPress Developer Cost? 
A freelance WordPress developer typically charges $100 per hour. Here at CodeClouds, we charge our clients $15/hour for development work.
Do I Need A WordPress Developer? 
That depends on your website's needs. In general, you don't need a custom theme for your blog or portfolio website, but if you have an e-commerce store or require special functionality (like custom post types), then hiring someone with experience in these areas would be beneficial.
What Is The Difference Between A WordPress Developer And A Designer?
A designer is responsible for creating the look of the website while developers focus on functionality and programming aspects like SEO optimization or user experience (UX) design elements such as converting flat buttons into clickable ones with animations when hovered over them by a mouse pointer etc., they may also be able to work side-by-side with designers as well!
Should I hire a WordPress developer or use one of their themes? You can use any theme available on ThemeForest but if you want something unique then hiring someone who specializes in those areas will help ensure success because they will know exactly what needs to happen at each stage.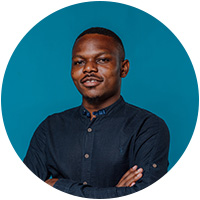 Costantine Edward is a digital marketing expert, freelance writer, and entrepreneur who helps people attain financial freedom. I've been working in marketing since I was 18 years old and have managed to build a successful career doing what I love.