In this article, I'm going to show you how to get a website up and running for your freelance writing business as quickly and painlessly as possible. 
I'll also be answering common questions like "Should I buy my domain name or get it for free?", Is WordPress really the best way to go?", and "What should I look for when searching for a web host?"
Takeaways
Creating a professional website is essential for any freelance writer looking to attract clients and establish their brand.
Your freelance writer website should showcase your writing portfolio, provide information about your services and rates, and include a clear call-to-action for potential clients to contact you.
Choose a memorable, easy-to-spell domain name that is relevant to your niche to help potential clients find you online.
When choosing a website platform, consider your budget, technical expertise, and website goals.
Optimize your website for search engines by including relevant keywords, optimizing images, and using internal and external links.
Promote your website on social media, guest post on other websites, and offer a lead magnet to incentivize potential clients to contact you.
1. Get A Plan In Place
No matter how much you love your writing and want to make a career out of it, you still need to do what everyone else does: figure out how to make money from your craft. In the end, this means making a website for yourself and if all goes well, that's exactly what we're going to show you how to do.
The first step is going through the basics of online marketing and getting a site up and running. You'll want your site to be as professional-looking as possible, but also easy for visitors to find. To achieve this, you'll need to think about where your target audience will be looking for information when they're surfing the internet and that means deciding early on who those people are.
Next up is providing them with whatever they're looking for: news or reviews of products or services, articles on your personal experiences or interests, short stories or poetry (or even recipes), anything at all designed to help them get their job done in an easier way (which is ultimate what writing is all about).
Finally, make sure there's something worth visiting every day by sticking with one topic (and hopefully not too many topics). For example: write about food in the morning; write about cars in the afternoon; write about travel in the evening. 
It will be tempting we know to try and cover everything under the sun in just one place, but remember that each of these three scheduled posts should have enough substance so that readers will come back again when they're ready for another topic.
Generating leads is an essential part of a successful freelance writing business. Our complete guide on freelance writing lead generation can provide you with the necessary knowledge and tools to attract clients and grow your business.
2. Choose Your Domain Name
Choose a domain name that reflects your business. Your domain name should be fairly short and easy to spell and pronounce. Try to avoid hyphens, numbers, and special characters as these are harder to remember.
Keep it professional. Although you may have seen it done many times, don't choose something that could make people laugh or wonder what you're up to. For instance, "gigolosrus" or "get-money-now" would not likely be good choices for a writing service looking to attract clients who want high-quality content written by professionals.
It's essential for your business' success that potential customers take you seriously so use a service provider that does the same thing but with more professionalism and less flash: Bluehost is an example of a reputable site where you can purchase both domains and hosting services (providing space on the internet where you can store the files that make up your website).
Even though they aren't free like some other providers are, they do offer a free domain when you buy hosting, which means it's possible to have both your domain and hosting services included in your monthly fee instead of paying for them separately at a higher rate through another provider.
3. Identify The Must-Have Items You'll Need On Your Website
If you want your writing business to succeed, you need to make it easy for customers to find and hire you. One of the best ways to do this is by creating a website; in fact, many successful freelancers prefer to create their own website rather than work through an online platform. This can be intimidating if you're not familiar with it, but a good website will help you stand out from other writers and put your services on display.
Your first step toward building your online presence should be establishing a home page. This should include a brief introduction about who you are and what services you specialize in. Next up is the contact page. Include information here such as how long you've been in business (if any), what areas of expertise you have, what hours of operation your office is open, and how long it takes to respond when contacted by phone or email.
For site visitors who want to read more about an aspect of your business, there's usually a no better way to do that than with a dedicated blog page that houses all the information about your services and expertise in one place for easy browsing and references later on. You also want to provide details about your pricing so that potential clients know exactly what they'll pay for everything before proceeding any further with their purchasing decisions.
To ensure that clients get the most of our working with you, make sure each service has its own dedicated page where they can read details about exactly how much time it'll take them to complete their project(s).
Finally, we recommend having some form of guarantee program a promise that after working with someone on something for X amount of time (or whatever), they will receive some sort of compensation-related benefit if the work isn't completed in accordance with expectations and/or standard operating procedures within Y period(s) after commencement.
Hiring a web programmer can be a challenging task, especially if you're not familiar with the industry. To help you avoid common mistakes, check out our article on the top 10 things to avoid when hiring a web programmer.
4. Find A Hosting Provider
Congratulations, you're on your way to being a successful freelance writer. You can do it! Now that you have a plan in place to bring the clients, you need something to show them once they show up: your website!
Not sure how to make a website? No problem. I'm here to help with that. I'll walk you through each step of the process so by the time we're done, your site will be live and ready for business! Here's what we'll cover:
Install themes (and plugins if using WordPress) for customizing the look and feel of your site
Write content for your homepage and about page before launching publicly on social media or email marketing efforts
5. Choose A Content Management System
Next, you need to decide which content management system (CMS) you'll use to build your website. A CMS is a software platform that makes it easy for you to create and manage the different aspects of your website by providing an interface where you can add new pages, upload documents and images, add text, design layouts, etc., without needing any technical knowledge.
The three most popular CMS platforms are WordPress (which powers about 43% of all websites), Wix (which powers about 2.9%), and Squarespace (which powers about 21.33%). While there are other options out there as well, these three are the big players in this space and provide the best combination of reliability and ease of use.
I recommend using WordPress because it has a huge user base which means there's a lot of support available if you ever run into issues with it. They also have more "add-ons" available than any other CMS platform these are plugins or modules that enable additional functionality on your sites like shopping carts or contact forms so it's easier to customize your website exactly how you want it with WordPress.
Finding the right web designer for your project is crucial for success. Our article on the explanation of how it works provides you with useful tips and insights to help you find the best freelancer for your needs.
6. Pick A Theme
Finding a good theme for your freelance writing website is essential to building a strong brand, attracting new clients, and ensuring success. The essays you write online will be the first thing potential clients see when they search for the type of content you provide on your site. 
This is one of the main reasons why it's so important to pick a theme that matches your business' personalities, instead of something generic or boring. For instance, if you're in the business of writing fitness articles or making healthy cooking videos, finding a suitable theme that has good reviews and built-in security will go a long way toward helping you build an online presence.
When shopping around for themes, there are several factors to consider: SEO (Search Engine Optimization), familiarity with the interface/customization options, and support for mobile devices. Choosing a theme with high-level SEO features such as keyword-rich content and social sharing buttons can attract more visitors from search engines and help ensure that the content on your site will show up more often than similar-looking sites that don't have these features.
In addition to this consideration about accessibility for web browsers on different devices (including smartphones), picking a theme that isn't too complicated or time-consuming to customize can be helpful as well especially if you're interested in making changes down the road after getting some initial feedback from new clients browsing your site firsthand rather than having them contact you through email only.
7. Design Your Website
The design of your website may not seem like much, but it's actually the most important part.
Ok, so maybe that's a bit of a stretch. But hear me out. Think about the last time you clicked on a link and were taken to a really poorly designed site with text that was too small and images that didn't line up with the rest of the page. How long did you stay on that site? I'm guessing not very long at all.
That's why you need to create a good website design for your freelance writing business. The look and feel of your website should be inviting and easy to navigate for your visitors and it needs to represent who you are as an individual or company. If it doesn't, people might think twice about hiring you as their copywriter or content writer. Now let's dive in!
Add in the must-haves that you identified earlier
Add in the must-haves that you identified at the beginning of this article:
Your headshot and bio, along with an "About" section;
Client testimonials or case studies;
A link to your portfolio of published writing samples;
A contact form or email address.
Additionally, if you plan on launching a blog, it's a good idea to include your most recent post on the homepage too. This gives visitors a clear idea about what your blog is about and what kinds of posts readers can expect from you.
7. Test Your Website In Multiple Browsers And On Multiple Devices
You've worked hard to build your freelance writing website, so before you launch it and share it with the world, test it in multiple browsers and on different devices to make sure your visitor experience is consistent across them all.
Testing isn't just for the tech-savvy. It can be as simple as having a few friends and colleagues open your site from their computers and devices. Take note of anything that looks off or isn't working properly (things like broken links, strange formatting, or missing photos). 
Do this across multiple web browsers (like Firefox and Chrome) as well as on mobile devices (like smartphones and tablets). If you see any issues during testing, you may have to go back into your code or CMS to fix them. Keep in mind that individual browser versions can also have differences even if they're still technically using the same browser so always test across a range of versions too.
An effective way to test is by utilizing Google's free tool PageSpeed Insights simply insert your URL into their search bar and they'll provide a report identifying any technical problems with your site's performance, including speed optimization recommendations.
Pricing your web design services can be a challenging task, but it's essential to set rates that are fair and sustainable. Check out our ultimate guide on pricing web design freelancing to learn more about different pricing strategies and how to determine your worth as a freelancer.
8. Tweak, Test, Tweak Test Until You're Happy With Your Website's Look And Feel
You'll have access to a Preview function (on the far right of your top menu), which is like a pre-published version of your website. Use this to check how your site looks on different devices and browsers. Ask for feedback; get friends and family's opinions, or better yet, go with people you know won't tell you that it's pretty just because they love you so don't ask your mom or dad!
If there are areas where your content is hard to read, or if something doesn't look quite right in the layout, don't be afraid to change things. If there's an element you're not happy with, remove it and try something else. Test out different fonts; try new colors; shift things around until you find what works best for you. You can even make multiple versions of a page and test them against each other and then go back once you've made up your mind about which version looks best.
9. Move From Temporary To Permanent Hosting As Soon As You're Ready To Go Live With Your Site
Creating a website for your freelance writing business may sound intimidating, especially if you've never done it before. But don't worry there's no need to start from scratch with this tutorial. You can always move to permanent hosting after you're all set up, but it's not recommended until you're ready.
From the start of your career as a freelancer, some things will always be the same: you'll be writing and publishing content on your own terms. That means choosing the best ways to get in touch with editors and other potential clients, finding what they prefer and what they do online, and frequently answering questions about your content or business. 
All that aside, one thing will definitely change over time: whether or not your site is hosted by a reliable provider. There are plenty of options out there, but fortunately, we can teach you how to choose the right one for yourself and potentially save yourself some money along the way!
Add pages as needed for every aspect of your business, including testimonials, services, policies, and pricing.
10. Now That You've Got Your Website Structure Set Up, It's Time To Start Creating The Actual Pages
Start with the home page and an about page, then add additional pages as needed for every aspect of your business, including testimonials, services, policies, and pricing.
If you sell products or offer a course on your website, be sure to create landing pages to highlight each.
To create these pages and any others you need simply click on "Add New Page" (or "Add New Post" if you want to write a blog post) from the left-hand menu in your WordPress admin dashboard.
The WordPress editor will look familiar if you've ever used Microsoft Word or Google Docs before just type into the box and use the menu along the top to change font style, color or size as needed!
Creating a professional website is one of the most effective ways to grow your freelance writing business.
Starting as a freelance web designer can be overwhelming, but with the right guidance, you can turn your passion into a successful business. Our article on how to start as a freelance web designer provides you with valuable tips and resources to help you get started on your journey.
Final Thought
If you are a freelance writer, then you are likely aware of the importance of having a website to promote your business and share your work with others. If you don't have one, it's time to get started. 
In an age where the Internet is king, it's critical to establish yourself as a real business with a professional website.
Your website is your online home. It's where potential clients can learn about you and your services. It's also where they can choose to contact you after learning more about what you have to offer.
But that's not all! A website is also a great way for you to generate leads and grow your email list. This will give you more chances to nurture those leads and grow your client base over time.
A website also gives you the opportunity to share links to all of your previous work—even if it's from back before you were a freelancer! The more information potential clients can see about your background and experience, the more likely they are to hire you.
Further Reading
How to Create a Freelance Writer Website: Tips & Templates – This article provides a comprehensive guide on how to create a professional website for your freelance writing business.
How to Set Up a Freelance Writer Website: A Step-by-Step Guide – This guide provides practical advice on how to set up your freelance writer website, including choosing a domain name, hosting, and website design.
6 Tips to Create a 6-Figure Freelance Writer Website – This article provides tips on how to make your freelance writer website stand out and attract high-paying clients.
FAQs
What should I include on my freelance writer website?
Your website should showcase your writing portfolio, provide information about your services and rates, and include a clear call-to-action for potential clients to contact you.
How do I choose a domain name for my website?
Choose a domain name that is memorable, easy to spell, and relevant to your niche. Consider using your name or a variation of it if you're building a personal brand.
What website platform should I use for my freelance writer website?
There are many website platforms to choose from, including WordPress, Wix, Squarespace, and more. Consider your budget, technical expertise, and website goals when choosing a platform.
How can I optimize my website for search engines?
Include relevant keywords in your website content and meta descriptions, optimize your images, and use internal and external links to improve your website's search engine rankings.
How can I attract clients to my freelance writer website?
Promote your website on social media, guest post on other websites to build your authority, and offer a lead magnet such as a free e-book or consultation to incentivize potential clients to contact you.
Should I Have A Website?
The answer is simple: Yes. Having a website for your freelance business is not only helpful for building your brand, but it also helps you stand out from other freelancers who do not have their own websites. 
I'm Not Very Good At Web Design. Can I Do This?
Of course! There are plenty of tools available nowadays that make it really easy for anyone to create a beautiful-looking website without knowing how to code or anything like that. You just need to know what kind of information you want on your website and be able to articulate that visually!
I Already Have A Blog/Website. Can I Use That Instead?
Yes! You can use your existing blog/website as long as it meets the following criteria:
It must be hosted on WordPress or Blogger (free blogging platforms). It must be free of content that is not relevant to your freelance writing business. You should remove any personal information from the site before adding job listings and client testimonials.
If you are using Blogger, please note that they do not allow you to use JavaScript or HTML in posts, so you will need to find another way around this problem. If you are currently using any other platform other than WordPress or Blogger, please contact us for more information on how we can help you migrate your content over without losing its SEO value.
What Should My Website Include?
Your website should include your bio and a portfolio of your work. If you are just starting out, you can include writing samples from school or personal projects that are relevant to the type of writing you want to do professionally. 
What If I Don't Have Any Samples Yet?
If you don't have any professional samples yet, don't worry! You can still build a website by showcasing your resume, bio, and anything else that will help a potential client get to know you as a writer. In the meantime, consider completing a few small freelance jobs to start building up your portfolio. How do I choose a platform to use?
There are many different platforms available online that can be used to create websites. But remember: choose something that is intuitive for you to use! If it's hard for you to learn how to use it, it will be difficult for you to maintain your website in the future. There are plenty of free options available (like WordPress) on which you can create a basic site for free or use an inexpensive premium theme. Consider looking into free options first before spending money on a template or theme.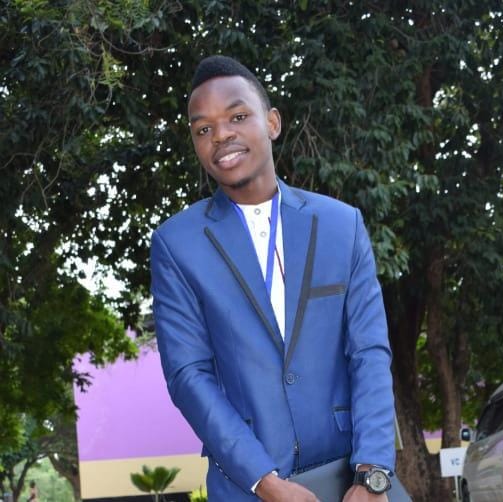 I am a content writer, and I love what I do! Writing makes me feel like the words are flowing through my fingers, and then onto the keyboard, like magic. My experience as a writer has taught me that writing makes me feel good, as well as helps others to feel better too!