There are a lot of things about freelancing that are hard. Finding clients, acquiring new skills, and keeping track of your finances all come to mind right off the bat. 
But there's one thing that's often overlooked: staying sane while working from home. When you have no boss and no coworkers, you can quickly forget that you're in charge of your well-being. 
You might just need a few apps to help remind you! Here are the ones I use most often:
Takeaways
Freelancing can be a fulfilling and flexible career choice.
It's important to develop a strong support system to help you navigate the challenges of freelancing.
Utilizing the right tools and apps can help you manage your time, finances, and projects more effectively.
Setting your rates can be challenging, but it's important to consider your experience, skills, and the value you provide to clients.
Managing your finances is crucial as a freelancer, and it's important to keep track of your income, expenses, and taxes.
Bidsketch
Bidsketch is a freelance bidding tool that helps you win more jobs. This app helps you win more jobs by making sure you're prepared for every meeting and proposal. 
Bidsketch helps you keep track of your time and expenses, so no matter what the outcome, you'll have a clear picture of how much each project has cost or earned.
If you're looking for an app to help grow your business, I recommend trying out Bidsketch you can join their free beta (for now), which will give you access to all their features until they launch publicly later this year!
Want to turn your web development skills into a successful freelance business? Our comprehensive guide on how to build a freelance web development business can help you get started on the right track.
Dropbox
Dropbox is a cloud storage and file synchronization service launched in 2007 by Drew Houston and Arash Ferdowsi. It offers cloud storage, file synchronization, personal cloud, and client software. 
Dropbox is used for business and personal use. Dropbox has 500 million registered users, with over 100 million daily active users.
Its features include backup (offline access), an automatic upload of photos from cameras or phones to the cloud, remote file edit access, USB flash drive support, and more. 
[1] The service also provides a website-building element that allows users to create web pages for their shared files if desired.[2]
Evernote
Evernote is a cloud-based note-taking app that saves your notes, makes them accessible across all your devices, and syncs everything in the background. 
This can be a lifesaver for freelancers who work from multiple locations and need to keep track of important information like business cards, digital files, sketches, and more.
Evernote is available for Android, iOS (iPhone/iPad), Windows 10 Mobile, macOS X El Capitan, or later versions of Mac OS X (10.11 or better). 
Windows Vista SP2 or later versions of Windows 7 SP1 or later version (32 bit only), Linux distributions based on Ubuntu 14.04 LTS (64 bit only), Chrome OS devices running Chrome 43+
As a freelance web developer, it's crucial to ensure that you deliver high-quality work to your clients. Learn about the 8 signs that indicate your freelance web developer needs to be fired to maintain your professional reputation.
Freshbooks
FreshBooks is cloud-based accounting software that allows you to track your time and invoice your clients. It's easy to use, has great support, and is not free, but it does have a 30-day free trial.
If you're looking for something simple and intuitive, FreshBooks is a great option. I've been using this app for years now and love it because it's so easy to use. 
You can set up recurring payments straight from the app, which makes things even more convenient for me since I tend to charge in advance for my services (instead of doing hourly). 
The dashboard shows all the data related to my business at once — including invoices sent out, incoming payments, scheduled reminders, and pending invoices from clients. 
So there's no need for me to go back and forth between different tabs on my computer screen while managing my freelance business' finances
Freelance Switch
If you're a freelancer, there's no reason to keep those clients in the dark about what you're up to. 
On this app, clients can review the work your company has done for them and leave feedback on their experience. 
They can also give recommendations to other potential clients looking for a good contractor.
Freelance Switch is free to use but requires a paid account to access its full features.
As a freelance web developer, managing your time efficiently is essential to maximize your productivity. Our article on how to work smarter and get more done as a freelance web developer offers valuable insights and tips to help you achieve your goals.
Harvest
Harvest is a time tracking app that will help you stay on top of your work and ensure that you're getting paid appropriately. 
It's got all the features you might expect from a time tracking app: it tracks where you're spending your time, how much time has elapsed, etc., 
But what makes Harvest stand out is its ability to connect with other apps like Slack and Trello so that you can see how long your tasks took in real-time. 
What this means for freelancers is that it's easy to track where their time is going across multiple projects at once and if they have an assistant or team member working with them on one project. 
Then they can set up notifications so everyone knows when their deadlines are approaching.
Hubstaff
Hubstaff is a time tracking software that helps you manage your team and keep track of their productivity. It has many features, including screenshots, activity levels, and alerts. 
It's ideal for freelancers who need to know exactly how their employees are spending their time.
Hubstaff also offers video monitoring services to help ensure that your employees are completing tasks as required by the job description. 
If you have any questions about whether or not Hubstaff is right for your business and/or team, they offer live chat support via the website (from 8 AM-5 PM Central Time).
Google Voice
If you're looking for a free way to manage your calls and messages, Google Voice is a good option. It's an app that gives you a single phone number that can be used to make and receive calls, send text messages, and check voicemail. 
You can forward your calls to any phone or Google Voice number (including international numbers), record your voice messages so people can listen back later, and listen to them online or by calling a special number.
InvoiceASAP
InvoiceASAP is a simple invoicing tool for freelancers and small businesses. It's easy to use, and you can send invoices to clients directly from the app. 
The free version comes with your choice of two invoice templates, while the paid version offers more templates and some additional features like recurring billing, but both versions are free so it doesn't hurt to try them out first!
Join. me
Join. I am a free web conferencing tool that allows you to share your screen with other members of the group, as well as audio and video communication. 
It's great for freelancers who work from home or abroad since it allows users to connect and collaborate on projects together remotely.
The interface is super easy to use and there are no limits on how many people can participate in an online meeting at once (although I don't know why anyone would want to have more than three people in a conference call). 
If you're worried about security issues, don't fret; join.me has 256-bit SSL encryption so that all your data stays safe while you're chatting away!
Freelance design clients can be challenging to handle, especially when it comes to managing their expectations. Our article on 17 tips for almost stress-free freelance design clients provides practical advice to help you build healthy relationships with your clients
Lastpass
Lastpass is one of the most popular password managers out there. It's also free, which is great!
With Lastpass, you'll be able to generate passwords for all your accounts and save them for later. 
The autofill feature automatically fills in the forms for you and can even "remember" sensitive information like SSNs and credit card numbers.
If you're worried about security, Lastpass has a built-in security audit that will look over your existing passwords and suggest ones that are stronger or easier to remember based on how often they're used by others (it's called 'rainbow tables'). 
If something feels off about a login attempt, Lastpass will let you know so that no one else can get into your account without permission.
You can share access to certain features with other people who have been permitted an easy-to-use interface no complicated setups are required! 
You can also view all of your stored passwords at any time with just one click, making it easy to see what needs updating before something goes wrong with them down the road.
Paypal Invoice Templates
If you're a freelancer, chances are you've had to send out invoices. It's inevitable, but sending an invoice isn't always easy. 
Here's one tip for making them easier: create a template that can be used over and over again with just the information about each project changing. 
That way your invoices won't look like they were handwritten by someone who has never seen an invoice before (like me). You can use Paypal's built-in template tool or just Google "Paypal Invoice Template" and download one of the many available templates.
Scoutzie Writers Brief
The Scoutzie Writers Brief is the perfect app for posting briefs and receiving bids.
You can use the Scoutzie Writers Brief to post a brief or ask questions about what you need, then invite freelancers to bid on the project. 
Once your job is finished and approved, you'll get an invoice via email so that you can pay them directly no cash necessary. 
This makes it easy for both parties involved: clients don't have to deal with bank transfers or other complicated payment methods. 
And writers can work on their schedule without having to wait around for payment after completing their task (which happens all too often in this industry).
A well-crafted cover letter is an essential component of a successful Upwork proposal. Our article on how long should the Upwork cover letter be provides valuable tips to help you write an effective cover letter that stands out from the competition.
Buffer App Blogger Writing Guidelines Template
The Buffer App Blogger Writing Guidelines Template is a great tool for bloggers who want to write for Buffer. 
The template is a Google Doc that you can use to write your posts, keep track of your ideas and organize yourself, and more.
Slack
Slack is a great way to stay in touch with your team, clients, and freelancing friends. The idea is that you can connect with everyone and have discussions about projects or important deadlines. 
You'll be able to see when someone replies to a message, so you won't have to wonder if someone has read your email yet they'll just show up as "read" on their end!
Google Drive 
Google Drive is a cloud storage and file hosting service operated by Google. It provides storage for files associated with Google's various products, including Gmail, Google Photos, and Google Docs. 
Files can be accessed for editing using a web browser or mobile device or downloaded to the user's local computer in their original format, such as PDF or Microsoft Office file formats. 
The service also offers 15 gigabytes of free storage space, though additional features and services are available for purchase through an individual plan (or paid annually) that starts at $1.99 per month ($19.99 billed annually).
Trello
Trello is a visual tool for tracking projects and tasks. It's available on the web and as an app for mobile devices, and it's free to use. 
Trello is great for freelancers because it's simple, easy to use, and has plenty of space to keep you organized.
You can create different boards (or "task lists") based on your project, for example, one board might be dedicated just to brainstorming ideas while another focuses on research or writing articles. 
Each list will have its card that contains relevant information like due dates or tags that indicate what type of task it is (like "research" or "write"). 
You can also add comments directly onto each card so everyone involved knows what needs attention next.
Harvest
Harvest is a time-tracking and project management app that's perfect for freelancers. It makes it easy to manage your time, keep track of your projects, and ensure you're getting paid what you deserve.
Harvest also has integrations with all the top accounting software, so you can seamlessly import invoices into your books and automatically sync with QuickBooks Online or Xero if you have them. 
Plus, there are no limits on storage space; as long as your account stays active, there will never be any file size limits or starting over from zero once you've hit them. 
You'll always have access to all of those files even after years pass by since they were saved!
Finally: Harvest is available on all platforms including Android & iOS devices (Apple Watch integration too!).
Sunrise Calendar
Sunrise Calendar is a calendar app, but it is so much more than that. It integrates with other apps, like Uber and Google Maps to keep you informed about the weather, traffic, and even news.
Sunrise Calendar also has a built-in to-do list so you can easily add items to your daily schedule. The app also provides an overview of your week, so you can see what's coming up ahead of time and plan accordingly.
Conclusion
We hope this list of 10 apps was helpful for you! As we mentioned, there are many more out there that can make your freelance life even easier. 
The key is to find the ones that work best for you. Don't be afraid to try new things, but only keep what makes sense in your workflow. 
And if any of these help you out, leave us a comment below and let us know what else we should include on our list! Thank you so much!
Further Reading
Here are some additional resources to help you manage your freelance business:
Freelance MVP's list of the best freelance apps: This article offers a comprehensive guide on the best apps to help freelancers stay organized, productive, and focused.
Apploye's blog post on the best apps for freelancers: This article highlights some of the top apps that can help freelancers manage their time, finances, and projects more effectively.
Ruul.io's blog post on the best tools and platforms for freelancers: This article offers a list of essential tools and platforms that can help freelancers streamline their workflows, manage their projects, and collaborate with clients and colleagues more efficiently.
FAQs
What is freelancing?
Freelancing is a type of work arrangement in which individuals offer their services to clients on a project basis, rather than being employed by a single employer on a long-term basis.
What are some common freelance jobs?
Some common freelance jobs include web development, graphic design, content writing, social media management, virtual assistance, and translation.
How do I find freelance work?
There are several ways to find freelance work, including networking with potential clients, using freelance job boards, joining freelance communities, and reaching out to businesses directly.
How do I set my freelance rates?
Setting freelance rates can be challenging, but it's important to consider factors such as your experience, skills, market demand, and the value you provide to clients. Researching industry standards and conducting a self-audit of your skills can also help you determine your rates.
How do I manage my finances as a freelancer?
Managing your finances as a freelancer can be challenging, but it's important to keep track of your income, expenses, and taxes to avoid any financial issues down the line. Consider using accounting software, setting up a separate bank account for your freelance income, and working with a financial advisor to help you manage your finances effectively.
How Do I Start My Own Freelancing Business?
You can either do it by yourself or with the help of a business partner. You can also hire an accountant, lawyer and other professionals to help you out with your operations.
What Are Some Of The Most Common Problems That Freelancers Face?
The most common problems that freelancers face include a lack of work, low pay, and high expenses.
What Is The Freelancing App?
A freelancing app is a tool designed to help you manage your business. It's available on your phone and computer, so you can access it anywhere. 
The app has many features that will help you keep track of your time, create invoices, and manage projects.
Why Should I Use The Freelancing App?
The freelancing app is designed specifically for freelancers, so it's easy to use and understand. It's also free! You don't have to pay for anything when using our services you just need an internet connection.
How Do I Stay Sane While Freelancing?
There are a lot of things that can go wrong when you're freelancing from client deadlines to your self-imposed project deadlines to the constant stream of emails and messages that come your way. 
If you're not careful, it's easy to feel overwhelmed and stressed out.
Here are some tips on staying sane:
1. Use apps to keep track of your time and stay on schedule.
2. Make sure you have a routine for checking email and other communications throughout the day.
3. Have an assistant or virtual assistant help you with certain tasks so you can focus on what matters most to you What is the difference between a freelancer and an entrepreneur?
A freelancer is someone who works for a company or organization, but not as an employee. They may be paid by the hour or by the project, and often work independently of one another. 
An entrepreneur is someone who starts their own business. Entrepreneurs usually have some sort of plan for how they want their business to grow and develop, whereas a freelancer may just take individual jobs as they come in.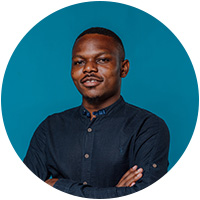 Costantine Edward is a digital marketing expert, freelance writer, and entrepreneur who helps people attain financial freedom. I've been working in marketing since I was 18 years old and have managed to build a successful career doing what I love.